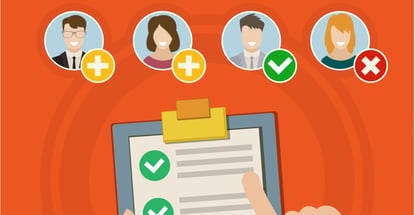 If you have excellent credit and lie awake at night wondering whether you satisfy the Citi® Double Cash Card credit score requirement, relax  — you've made the cut. You belong to the approximately 20% of Americans with FICO scores of 800 to 850. 
But what about the other 80%? Can they get their hands on the coveted Citi® Double Cash Card? Read on and find out.
Sources Advise an Excellent Credit Score Is Needed
If you look across the web, you'll find comments indicating that the Citi® Double Cash Card requires a good to excellent credit score. As the graphic suggests, 700 is right in the middle of FICO's "Good" range, meaning having a good score isn't enough to garner this card. Your chances substantially improve if you get your score into the "Very Good" or "Excellent" ranges. 
We can't look to Citi for guidance, as it doesn't offer minimum credit score recommendations on its website. But our friends at WalletHub, Forbes, Credit Karma, and The Motley Fool suggest that you need a FICO score of at least 700 to obtain the card. 
This verdict isn't unanimous  —  The Points Guy pegs the minimum score at 760. Credit Glory chimes in with a required score of 750+. And not to put too fine a point on it, NerdWallet posits a minimum score of 720 but then calls that score "excellent."
We don't want to quibble with the Nerdsters, so let's just say the card requires an excellent credit score in the broader sense of the word.
Earn 2% on every purchase with unlimited 1% cash back when you buy, plus an additional 1% as you pay for those purchases.
To earn cash back, pay at least the minimum due on time.
Balance Transfer Only Offer: 0% intro APR on Balance Transfers for 18 months. After that, the variable APR will be 18.49% – 28.49%, based on your creditworthiness.
Balance Transfers do not earn cash back. Intro APR does not apply to purchases.
If you transfer a balance, interest will be charged on your purchases unless you pay your entire balance (including balance transfers) by the due date each month.
There is an intro balance transfer fee of 3% of each transfer (minimum $5) completed within the first 4 months of account opening. After that, your fee will be 5% of each transfer (minimum $5).
| | | | | |
| --- | --- | --- | --- | --- |
| | 0% Intro APR Period 18 months on Balance Transfers | 18.49% – 28.49% (Variable) | | |
Additional Disclosure: Citi is a CardRates advertiser.
The Citi® Double Cash Card offers ThankYou Points you can redeem for cash rewards via a statement credit, direct deposit, gift card, or check. Other card benefits include 24/7 customer support, contactless pay, special access to thousands of entertainment events, and compatibility with digital wallets.
Protection features include $0 liability on unauthorized charges, 24-hour fraud protection, the Lost Wallet Service, and Citi Identity Theft Solutions. Virtually every Citi® Double Cash Card review ranks the card highly.
Alternative Cards For Excellent Credit to Consider
As good as the Citi® Double Cash Card is, it must contend with some stiff competition from several excellent cards. We give these three top ratings among the best credit card offerings:
INTRO OFFER: Unlimited Cashback Match – only from Discover. Discover will automatically match all the cash back you've earned at the end of your first year! There's no minimum spending or maximum rewards. You could turn $150 cash back into $300.
Earn 5% cash back on everyday purchases at different places each quarter like Amazon.com, grocery stores, restaurants, and gas stations, up to the quarterly maximum when you activate. Plus, earn unlimited 1% cash back on all other purchases – automatically.
Discover helps remove your personal information from select people-search websites. Activate by mobile app for free.
Every $1 you earn in cash back is $1 you can redeem.
Get a 0% intro APR for 15 months on purchases. Then 16.24% to 27.24% Standard Variable Purchase APR applies, based on credit worthiness.
No annual fee.
| | | | | |
| --- | --- | --- | --- | --- |
| 0% Intro APR for 15 months | 0% Intro APR for 15 months | 16.24% – 27.24% Variable APR | | |
The Discover it® Cash Back card is one of our perennial favorites, thanks to all the benefits summarized above, plus the Freeze it on/off switch for the account and free FICO credit scores. We also like some things the card doesn't have, including a penalty APR, foreign transaction fee, and first-time penalty for a late payment.
INTRO OFFER: Unlimited Cashback Match – only from Discover. Discover will automatically match all the cash back you've earned at the end of your first year! There's no minimum spending or maximum rewards. You could turn $150 cash back into $300.
Earn 5% cash back on everyday purchases at different places each quarter like Amazon.com, grocery stores, restaurants, and gas stations, up to the quarterly maximum when you activate. Plus, earn unlimited 1% cash back on all other purchases – automatically.
Discover helps remove your personal information from select people-search websites. Activate by mobile app for free.
Every $1 you earn in cash back is $1 you can redeem.
No annual fee.
Click "Apply Now" to see terms and conditions.
| | | | | |
| --- | --- | --- | --- | --- |
| 0% Intro APR for 6 months | 0% Intro APR for 18 months | 16.24% – 27.24% Variable APR | | |
The Discover it® Balance Transfer card is no one-trick pony. Beyond its balance transfer deal, the card packs the same benefits as its cash rewards sibling above. These include contactless tap-to-pay, 100% US-based customer service, a free FICO credit score, and the Freeze it feature on the card's mobile app to suspend account activity if you misplace your card.
Enjoy a one-time bonus of 75,000 miles once you spend $4,000 on purchases within 3 months from account opening, equal to $750 in travel
Earn unlimited 2X miles on every purchase, every day
Miles won't expire for the life of the account and there's no limit to how many you can earn
Receive up to a $100 credit for Global Entry or TSA PreCheck®
Enjoy two complimentary visits per year to Capital One Lounges or to 100+ Plaza Premium Lounges through our Partner Lounge Network
Earn 5X miles on hotels and rental cars booked through Capital One Travel, where you'll get Capital One's best prices on thousands of trip options
| | | | | |
| --- | --- | --- | --- | --- |
| | | 20.24% – 28.24% (Variable) | | |
The Capital One Venture Rewards Credit Card is our top choice for air miles. The card targets consumers with excellent credit by offering features that include a price guarantee when you book through Capital One Travel. You can transfer your miles to select hotel and airline loyalty programs, access exclusive reservations at award-winning restaurants, and use your rewards to pay for millions of items at Amazon.com.
What to Do If You're Denied For the Citi® Double Cash Card
Citi may deny your application for the Citi® Double Cash Card for several reasons. Here is a list of the leading causes for denial, along with advice for handling the rejection:
Limit on card applications: You applied for another Citi rewards card (such as the Citi Premier® Card, Citi® Diamond Preferred® Card, or Citi Simplicity® Card) in the past eight days or two Citi cards in the past 65 days. Solution: Cool your heels until the waiting period expires.
Limit on credit: You own other Citi credit cards, and the total of their credit lines is as much as the bank is willing to extend. Solution: You may be able to negotiate with the bank to reduce your other credit limits so there's room for your new card. Otherwise, you may have to increase your income or repay some credit card debt to qualify for more credit.
Credit history: Your credit history contains significant negative information (e.g., delinquencies, write-offs, collections, repossessions, foreclosures, bankruptcies). Solution: First, review your credit reports and dispute any incorrect items, either on your own or through a credit repair company. If that doesn't help, you may have to wait until the reporting of the negative information expires (which may require seven to 10 years).
Credit score: Your credit score is too low. The bank doesn't reveal the precise cut-off point, but you will want to raise your score to at least 700 before reapplying for this card. Solution: Work on improving your credit score by paying your bills on time, reducing your credit utilization ratio, and fixing any errors on your credit reports.
Credit standards: You do not meet the bank's credit requirements for income and debt. Solution: Verify with the bank that it has the latest data. You may have to wait until you reduce your credit card debt or increase your income.
Age: You're too young. Citi requires you to reach age 21 to own a credit card account, or 18 if you have income or your parent's permission. Solution: See if a friend or family member who owns the Citi® Double Cash Card will make you an authorized user. Otherwise, have patience, my child.
Application: Your card application is incomplete or otherwise defective. Solution: Submit a complete and correct application. You may need to speak to a customer service rep to nail down the problem.
Identity: The bank cannot confirm your identity. You must provide a valid Social Security number or equivalent Tax Identification Number. Solution: Ensure you enter the correct number.
If Citi denies your application, the bank must send you a credit card Adverse Action Notice. The notice will specify:
The credit bureau(s) that provided your credit report.
Instructions on requesting free copies of your reports. 
Information about your right to dispute items on your credit reports.
The credit score the bank used when evaluating your application.
Up to five reasons for the bank's rejection or disclosure of your right to request the specific reasons.
Use the notice's information to correct the problems and then reapply. You can also ask Citi to reconsider its rejection, but you should back your request with solid arguments. Sometimes, the bank may be willing to give you the card but insists upon a higher APR or lower credit limit. Citi may also recommend you apply for another one of its credit cards better suited to your circumstances. 
What Is the Approval Criteria For Citi Credit Cards?
We addressed in the previous FAQ the significant reasons why Citi may reject your card application. Some reasons are technical, such as age, application errors, identity verification, and waiting periods. Other causes are more significant, dealing with your creditworthiness.
As we've explained, Citi does a hard pull of your credit reports when you apply for one of its credit cards. These reports are central to its approval/denial decision, based on its credit standards and specific card requirements. 
Different Citi cards have diverse minimum credit scores. The Citi® Double Cash Card requires a score somewhere north of 700, although a lower score may not eliminate you and a higher score doesn't guarantee success.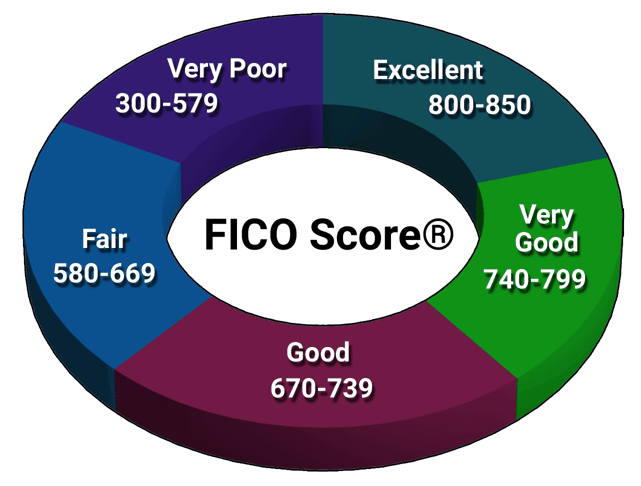 You'll generally want to have a credit score of 670 or higher when applying for a Citi unsecured credit card. The one exception is the Citi® Secured Mastercard®, which doesn't require you to have a credit score.
Beyond credit score, Citi has an (undisclosed) set of credit standards you must meet to qualify for one of its cards. The bank admits that income and debt are an essential component of its credit standards, implying that you must earn at least the minimum required income and not exceed the maximum debt-to-income (DTI) ratio. 
Many creditors set the DTI ceiling at 36%, but we don't know the specifics of Citi's debt criteria. It's safe to say you must have income from either a job or benefits and that your debt should be affordable given your income.
Here's a tip: Make sure you include household income, not just your own income, when applying for a card. For example, if you are married and have access to your spouse's earnings to pay bills, add it to your income. Other income sources may include child support, rental income, and retirement benefits, among others.
Citi offers a nifty preselection tool that identifies the bank's credit cards that you are most qualified to get. The tool doesn't guarantee approval, but it may prequalify you for one or more of the bank's credit cards. Your credit score won't suffer when you see which cards you prequalify for.
Does Citi Allow Cosigners?
Most major card issuers, including Citibank, no longer allow cosigners. Why this change occurred is not clear. Perhaps the credit card companies found that cosigners did not eliminate default risk to the extent expected. 
Even though Citi bans card cosigners, it still permits authorized users. With the bank's approval, a cardmember can add authorized users, provided the owner obtains permission from each authorized user and makes a copy of the card agreement available. 
Being an authorized user is a pretty sweet deal. It gives you access to cards that would be beyond your reach as a primary owner. You do not have the legal responsibility to pay the credit card bills, but you can use the card as if you were the owner. 
You also have access to account information and the right to discuss the account with the bank. Provisionally, the bank may allow the card owner to give you the ability to set up recurring payments or obtain the owner's transaction history. 
At Citi, authorized users can perform the following actions:
Initiate billing disputes
Make payments
Obtain account information
Report lost or stolen cards
Request refund checks
As an authorized user, you cannot add other authorized users, adjust the credit limit, or close the account. The bank reports payment information to the credit bureaus in the names of the primary owner and the authorized users. In this way, all account users have an equal stake in protecting their credit by ensuring timely payments. 
Young persons between 18 and 21 cannot apply for a credit card if they don't have income. For this reason, many parents of children in this age group add their kids to their credit cards as authorized users. 
Will Preapproval Hurt My Credit Score?
New credit accounts for 10% of your FICO Score, and generally not in a positive way. Every time you apply for new credit or a loan, the FICO algorithm docks your score a few points. In their estimation, asking for more credit is a cry for help, or it at least might be for some consumers. 
To justify this stance, FICO points to a direct relationship between credit applications and defaults.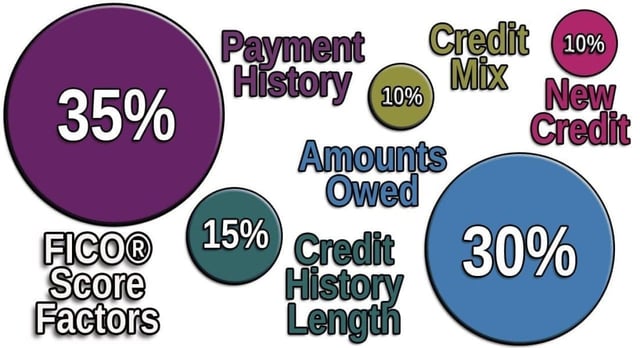 FICO keeps a tally of new applications through another metric: the number of inquiries. Typically, when a consumer applies for credit, the creditor pulls the applicants' credit report from one or more of the major credit bureaus. FICO calls it a hard pull and trims a few points off the consumer's score when the inquiry is due to a credit application.
Hard pulls remain on your credit file for two years. All other pulls are soft, such as those made by landlords or employers. Soft pulls are only visible to the consumer and have no impact on credit scores.
Prequalifying for a credit account results in a soft pull and is why preapproval doesn't hurt your credit score. The Citi preapproval process follows this custom and does not trigger hard inquiries. Citi does perform a hard pull If you decide to apply for one of its cards.
Unless you apply for credit more than once every six months, the new credit FICO factor shouldn't concern you.
Which Citi Card Has the Easiest Approval?
The Citi® Secured Mastercard® is the most accessible Citibank credit card. It differs from the bank's unsecured cards in that you can get it even if you have no credit score. In other words, the card is perfect for credit newbies. 
Citi® Secured Mastercard®
This card is currently not available.
Additional Disclosure: The information related to Citi® Secured Mastercard® has been collected by CardRates.com and has not been reviewed or provided by the issuer or provider of this product or service.
To get the card (and a matching credit limit), you must deposit cash collateral between $200 and $2,500. This secured card differs from most others by not favoring applicants with bad credit. Just about every other secured card targets consumers with subprime credit and often is the only type of credit card available to them. 
You can use the Citi® Secured Mastercard® just like any traditional, unsecured credit card. The card does not have the word secured printed on it, and you can use it around the world wherever merchants welcome the Mastercard logo. 
The bank may eventually upgrade creditworthy cardholders to a Citi rewards card and refund their deposit. 
What Kind of Rewards Should I Expect From Cards For Excellent Credit?
Excellent cards should provide excellent rewards, and most do. You can choose among cards that offer cash back, points, or miles. The cards provide copious rewards for purchases and usually throw in a signup bonus and/or a 0% intro APR offer. 
Cash back: You earn cash rewards (typically 1% to 5%) on your eligible purchases. The exact amount of cash rewards varies by card and may differ by merchant category. Cash back rewards may be flat (the same percentage for all eligible purchases), tiered (different percentages for different merchant types), or rotating (the favored merchant type changes every quarter). Many consumers have several cash rewards cards.

Flat cash back rewards are usually unlimited  —  the more you spend, the more you accumulate. Tiered and rotating cash back may have quarterly bonus category limits, and you must register for the new rotating bonus category each quarter. You can redeem cash back for a check, direct deposit, gift cards, or a statement credit. You can also use it to buy things, book travel, and even donate to charity.
Points: Points are a versatile reward you can use for purchases or cash back. You get a certain number of points (which can be tiered) for your purchases, expressed as a reward rate of 1X, 2X, etc., indicating points per dollar spent. Often, excellent cards let you transfer your points to other loyalty programs. The bank's cards offer Citi ThankYou Points that you can redeem in many ways, and ThankYou Points never expire while the account remains open.

Miles: You earn a rewards rate of 1X to 5X miles on each purchase. These are frequent flyer miles, tied either to the card or an airline's loyalty program. These cards are typically co-branded with an airline, hotel, or other travel-related entity.
Many cards for excellent credit offer bonus rewards when new cardmembers sign up. Usually, these promotions reward you with a set number of cash back, points, or miles when you spend a specified amount on purchases during the first three months after opening the account. 
You will also encounter many 0% intro APR promotions, where you pay 0% APR for a set number of months following account opening.
Consider the Citi® Double Cash Card If Your Credit Is Excellent
The Citi® Double Cash Card credit score requirement begins somewhere north of 700 on the FICO scale. The card rewards you with Citi ThankYou Points when you make purchases and again when you pay for them, all without confusing categories, earning limitations, or an annual fee. 
The Citi® Double Cash Card should be a strong candidate for inclusion in your wallet if you have good to excellent credit. 
Advertiser Disclosure
CardRates.com is a free online resource that offers valuable content and comparison services to users. To keep this resource 100% free, we receive compensation for referrals for many of the offers listed on the site. Along with key review factors, this compensation may impact how and where products appear across CardRates.com (including, for example, the order in which they appear). CardRates.com does not include the entire universe of available offers. Editorial opinions expressed on the site are strictly our own and are not provided, endorsed, or approved by advertisers.