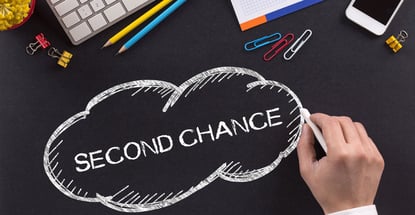 Alexander Pope once said, "To err is human; to forgive, divine." That saying was true when it was written in 1711 and remains true today — though, in modern language, we'd probably say something less frilly, such as "Everyone deserves a second chance."
That certainly rings true with credit cards. So many consumers lack proper financial education when they're starting out, which often leads to mistakes with their first credit cards. But most of us learn from those mistakes and shouldn't continue to be punished for them years later.
Thankfully, some credit cards can give you that second chance toward a fresh financial start. Keep reading for some of our expert selections for the best second chance credit cards on the market today, including picks for overall best as well as unsecured, secured, no-credit-check, and retail cards.
Best Overall | Unsecured | Secured | No Credit Check | Retail | FAQs
Best Overall Second-Chance Card
If you're looking for a second chance at building credit, look no further than the choices below. Our three top picks not only report your payment behavior to the three credit reporting bureaus to help you rebuild your credit profile, but there's also a mix of low fee, rewards, and flexible payment options — which you don't often find on credit cards designed for consumers with poor credit.
No annual or hidden fees. See if you're approved in seconds
Building your credit? Using the Capital One Platinum Secured card responsibly could help
Put down a refundable security deposit starting at $49 to get a $200 initial credit line
You could earn back your security deposit as a statement credit when you use your card responsibly, like making payments on time
Be automatically considered for a higher credit line in as little as 6 months with no additional deposit needed
Enjoy peace of mind with $0 Fraud Liability so that you won't be responsible for unauthorized charges
The Capital One Platinum Secured Credit Card is our favorite second chance credit card for several reasons. This card's biggest perk is that you may not have to place a full cash deposit to match your credit limit (for example, a $500 deposit nets you a $500 credit limit).
This card grants all new cardholders an initial $200 limit, but, depending on your credit history, you will have to pay a deposit of either $49, $99, or $200. You can qualify for a larger credit line with no additional deposit after making your first six monthly payments on time. Capital One refunds all deposits when you're upgraded to an unsecured card or close the account with no remaining balance.
Best Unsecured Second-Chance Cards
Damaged credit doesn't have to be a life sentence. An unsecured credit card — which doesn't require a security deposit to open — will come with lower credit limits and high APRs. But with responsible use, the cards below can help you build your credit without sacrificing convenience.
at Total Card'ssecure website
Earn 1% cash back rewards on payments made to your Total Credit Card
Checking Account Required
$300 credit limit (subject to available credit)
No security deposit, simply pay a one-time $95 program fee to open your account.*
User friendly Mobile App.
*See Rates, Fees, Costs & Limitations for complete offer details
| | | | | |
| --- | --- | --- | --- | --- |
| | | | $75.00 1st year, $48.00 after | |
The Total Visa® Card is an unsecured credit card, which means it doesn't require a deposit for approval. But it does require a varying program enrollment fee that you must pay before using it. You may also have to pay an annual fee, which takes away from your initial available credit line — which typically starts at $300. A bank account is required for approval.
at Milestone Mastercard®'ssecure website
Greater access to credit than before - $700 credit limit
Get a Mastercard accepted online, in store and in app
Account history is reported to the three major credit bureaus in the U.S.
$0 liability* for unauthorized use
Access your account online or from your mobile device 24/7
*Fraud protection provided by Mastercard Zero Liability Protection. If approved, you'll receive the Mastercard Guide to Benefits that details the complete terms with your card.
The Milestone® Mastercard® offers a quick and easy application to ease your fears about credit if you've had a rocky past in that realm. This Mastercard charges an annual and foreign transaction fee but no monthly maintenance fee. It also automatically protects you from loss or theft and provides an app for mobile access.
Indigo® Mastercard® for Less than Perfect Credit
This card is currently not available.
Qualified Indigo® Mastercard® applicants pay no annual, membership, or security fees to open their account. That's a big plus if you're looking for a second-chance credit card that doesn't require a lot of upfront money. The card's credit limit typically starts at $300, though some consumers with above-average credit scores report receiving slightly higher starting limits.
Best Secured Second-Chance Cards
A secured credit card requires a refundable cash deposit for approval, but that's usually the biggest hurdle for acceptance. Some secured cards don't require credit checks and can help improve your credit score over time with responsible usage.
Some of the cards listed below will automatically upgrade you to an unsecured credit card if your credit history improves.
With the Capital One Platinum Secured Credit Card, you pay a refundable security deposit of $49, $99, or $200 to establish your initial credit line of $200. The amount you pay depends on your credit history. New cardholders pay no annual fee, and, with responsible usage, you could, in time, receive an upgrade to an unsecured card.
The Capital One Quicksilver Secured Cash Rewards Credit Card offers cash back rewards and charges no annual fee, but the APR is a bit high for a secured card. However, if you pay your balance off each month, you'll avoid the interest charges altogether. If you tend to carry a balance, consider another card instead.
The Discover it® Secured Credit Card provides the easiest path toward upgrading to an unsecured credit card. That's because Discover periodically begins checking cardholders' accounts after an introductory period of card ownership and automatically upgrades them if they qualify. But in the meantime, the secured card lets you earn cash back on every purchase you make — that's a pretty big deal in the secured credit card space.
Best Second-Chance Cards With No Credit Check
If your credit history is preventing you from getting approved for a credit card, you can try a secured or prepaid card — including the cards below — that don't require a credit check at all. Instead, these cards depend on a refundable security deposit or monthly fee to secure your account against default or late payments.
The OpenSky® Secured Visa® Credit Card only requires a refundable security deposit to approve applicants. That means you won't have to endure a credit check, inquiries on your credit report, and possible denials. This card is a top choice for second-chance credit if your first chance went poorly and your credit is very bad.
This card is currently not available.
There's no credit check required to get the Brink's Prepaid Mastercard®. Because it is a prepaid card, it cannot help you build credit. But if you just need a card to help you make payments, this card fits the bill.
Best Second-Chance Retail Cards
Some retail credit cards have easy thresholds for approval, such as those below, but can only be used at a specific retailer. They often feature rewards for regular shoppers and can be a great credit-building tool — just watch out for the high APRs some of these cards carry.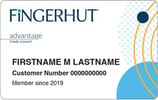 at Fingerhut'ssecure website
Easy application! Get a credit decision in seconds.
Build your credit history – Fingerhut reports to all 3 major credit bureaus
Use your line of credit to shop thousands of items from great brands like Samsung, KitchenAid, and DeWalt
Not an access card
With the Fingerhut Credit Account, you can shop at Fingerhut.com or any of its retail partners and purchase name-brand merchandise using your revolving credit account. You can reuse your credit line once you've paid off past purchases and monthly payments remain low for everything you buy. Fingerhut also reports your payment behaviors to the three major credit reporting bureaus, so responsible usage can improve your credit rating over time.
Target RedCard
You can use the Target RedCard online or at any Target location around the world. What's even better, you can get 5% off all your purchases when you use the card in-store or online.

Save an extra 5% at Target and Target.com
Free 2-day shipping on most items at Target.com
Extended 30-day return window for items purchased with your RedCard
The Target RedCard comes in both debit and credit options, depending on your credit history. The debit card links directly to your checking account and pays for purchases from the linked account. Just remember that only the credit card reports your payment history to the reporting bureaus to help your credit score.
Amazon Store Card
Let's be honest, who doesn't shop at Amazon? With the Amazon Store Card, you can stretch out the payments for your purchases and possibly receive 6-, 12-, or 24-month special financing offers while also potentially earning 5% cash back on all of your online buys.

No annual fee
Join Prime and earn 5% back every day
Instant credit decision in as little as 15 seconds
$60 Amazon.com Gift Card credited upon approval
The Amazon Store Card increases its perks if you're an Amazon Prime member — but keep in mind that membership includes a $149 annual, or $12.99 monthly, fee. But if you're a regular shopper on the website, the membership fee pays for itself through free shipping and access to thousands of free TV shows, movies, books, and music choices.
Which Credit Cards Can I Get With a 500 Credit Score?
Secured credit cards are likely your best bet with a score in the 500s. That's because a secured credit card requires a refundable cash deposit that often takes the place of a credit check for approval.
The amount of your deposit often matches the credit limit on your card, and you will receive your deposit back in the form of a check if you cancel your card in good standing with no balance.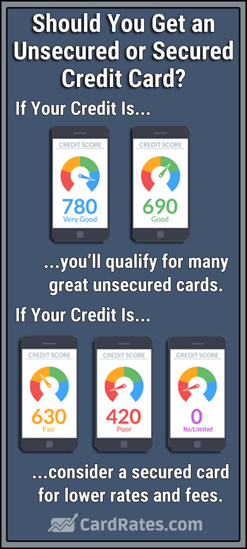 Other than the deposit, a secured credit card acts in many of the same ways as its unsecured sibling. You can use it at the same places as an unsecured card by the same issuer and some secured cards even offer cash back rewards.
And nearly every secured card issuer reports your payment history to the three major credit reporting bureaus, meaning responsible card use can improve your credit score over time and help you eventually upgrade to a traditional unsecured credit card.
Some secured cards, such as the Discover it® Secured Credit Card and the Capital One Platinum Secured Credit Card will automatically check in on your account from time to time after an introductory period of card ownership to see if you qualify for an unsecured offering.
In the case of Discover, your account will get an immediate upgrade if you qualify. When that happens, the bank refunds your security deposit and sends you a new card.
Which Unsecured Credit Card Is the Easiest to Get?
Every credit card issuer has different standards and expectations for qualified applicants. But not every issuer publishes its approval criteria for everyone to see.
That's why it's important you extensively research any card that interests you before you apply for it.
When you apply for multiple cards, you accrue multiple hard inquiries on your credit report. The more of those you get — and each one lives on your report for two years — the more desperate for credit you appear to lenders and credit card issuers.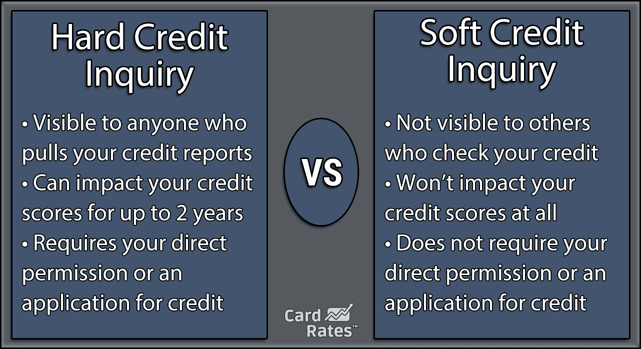 While it may be difficult to get an unsecured card if you need a second chance at credit, you'll improve your chances of approval by looking for pre-qualifying offers.
Some cards, including the Milestone® Mastercard®, allow consumers to submit an application quickly and easily online. Using the information from that application, the bank can potentially match them to a card.
Prequalifying for a card indicates you have a good shot of being approved if you decide to officially apply, but it does not guarantee approval. When you decide to apply, the bank will pull your credit report — which will give you a hard inquiry — but only one instead of several that could come from multiple applications.
Keep in mind, though, that there's a difference between being pre-qualified and pre-approved. Prequalification means your soft credit pull shows you meet the standards for approval, but the issuer can't guarantee the card until you officially apply and submit all of your background financial information.
Preapproval means you've already been approved by the issuer and all you have to do is formally apply to get the card.
So even a pre-qualified applicant can still receive a rejection when he or she applies. But, in most cases, pre-qualifying means you're likely to get the card.
How Can I Rebuild My Credit Fast?
While we've often heard everything that's worthwhile takes time, not everyone has the time to wait on their credit score to organically increase.
Some negative marks on your credit report will take time and patience to resolve. These include the age of your credit accounts and the time it takes for late payments or other negatives to fall off of your report.
The good news, though, is that as negative items on your credit report get older, their impact on your credit score decreases — as long as you replace them with positive items.
So that late payment 14 months ago won't be nearly as bad as a late payment two months ago. That means you can start rebuilding credit by making all of your payments on time, every month.
A few other things can be done to boost your score without having to wait years to see the benefit. Start by pulling your free annual credit reports to see the information on them. You can request one from each credit bureau – Experian, Equifax, and TransUnion.
If you see incorrectly reported information, you can file a simple dispute to remove those items and improve your score almost instantly. But be sure to dispute the item with all three credit bureaus if it's appearing on all three reports. Each credit bureau requires a unique dispute.
If you don't qualify for a credit card, consider opening a credit builder loan from a local credit union. These "loans" are actually a payment you make to the credit union each month for a set period, usually between 12 and 24 months.
Your payments are reported to the credit bureaus to help you build credit, and when your loan term is over, the money you paid is returned to you. Credit builder loans provide a unique opportunity to build credit and save money.
Some people think closing credit cards with a zero balance will improve their credit score. This isn't always the case. As much as 30% of your credit score relies on your total credit utilization.
To find your utilization, you divide your current balance on a credit card by the overall credit limit. For example, a card with a $1,000 credit limit, and a $200 balance, has utilized 20% of its available credit — or a 20% utilization ratio.
Credit card issuers want to see low credit utilization on an applicant's credit report. A higher ratio means you've likely burned through your available credit and are looking for more — this sends a red flag to issuers, who generally prefer a credit utilization of 30% or less.

When you cancel a credit card with a zero balance, you remove that available credit from your overall utilization — which can cause a massive spike in your percentage and hurt your credit score instantly.
Instead of canceling the card, you should try contacting the issuer to ask for a credit line increase. If you're approved, you will increase your available balance — and decrease your utilization — and see a quick boost to your credit score once the new credit limit is reported to the bureaus.
If you don't currently have a credit card, adding one to your wallet will help improve your credit score as long as the balance on your card remains low and you make all of your monthly payments on time.
Get a Fresh Start on Your Credit Journey
Your credit score not only determines the likelihood of being approved for future credit cards, but it can also lower your insurance premiums and the rates you pay. But the effects of past credit mistakes can make things much harder and more expensive.
We all make mistakes, and thankfully, credit cards that specialize in second chances can offer you a fresh start on your credit journey. With responsible use, these cards can help you build up your credit score over time, and you'll be on your way to a healthier credit profile.
Advertiser Disclosure
CardRates.com is a free online resource that offers valuable content and comparison services to users. To keep this resource 100% free, we receive compensation for referrals for many of the offers listed on the site. Along with key review factors, this compensation may impact how and where products appear across CardRates.com (including, for example, the order in which they appear). CardRates.com does not include the entire universe of available offers. Editorial opinions expressed on the site are strictly our own and are not provided, endorsed, or approved by advertisers.