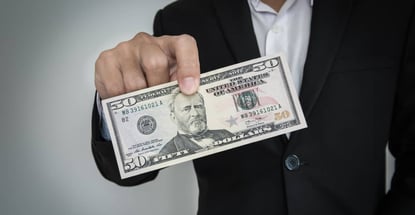 To think we'd live to see a $50 deposit secured credit card! Well, besides another cross-off on your bucket list, what is the significance? 
The reviewed no-annual-fee credit card requires a small deposit, making it obtainable by just about anybody. Furthermore, you can get it even if your credit is less than perfect — way less than perfect. The card gives you an effective way to build or rebuild credit on the cheap, whether you are a credit newbie or clawing your way out of a credit ditch. It's good news, so keep reading.
The Capital One Platinum Secured Credit Card May Approve You With a $49 Deposit
The Capital One Platinum Secured Credit Card is unique in the industry, as it is the only semi-secured card on wide offer. Unlike a traditional secured card, consumers can get this secured Mastercard with a deposit smaller than its initial $200 credit line. 
Depending on your income, credit history, and other factors, the card requires a $49, $99, or $200 refundable deposit.
No annual or hidden fees. See if you're approved in seconds
Building your credit? Using the Capital One Platinum Secured card responsibly could help
Put down a refundable security deposit starting at $49 to get a $200 initial credit line
You could earn back your security deposit as a statement credit when you use your card responsibly, like making payments on time
Be automatically considered for a higher credit line in as little as 6 months with no additional deposit needed
Enjoy peace of mind with $0 Fraud Liability so that you won't be responsible for unauthorized charges
You can request a higher credit limit (up to $1,000) before activating the card, but you'll have to fund the full credit limit. You have 80 days after credit approval to activate the card if you want to increase the credit line. You can add to your security deposit through electronic funds transfers of at least $20.
The card's credit limit remains frozen after activation until the issuer reviews your payment record six months down the line. Capital One may increase the credit limit on this secured Mastercard without requiring an additional deposit if you've made all your payments on time. 
The minimum credit score required for this card is reportedly 580, but we've seen several forum comments from folks who've obtained the card without the minimum credit score required by Capital One.
You can get a cash advance from the Capital One Platinum Secured Credit Card if you need cash in hand, something you can't say about every secured card. The cash advance fee is low, and the APR matches the one for purchases. 
Capital One Bank, a national bank, issues this credit card. Money online magazine named it the best national bank in the country for its generous interest rates, lack of fees, and large affiliated ATM network. 
By offering an excellent starter card, the bank doubtlessly hopes customers may eventually open a Capital One checking account, set up direct deposit of their paycheck, and sign up for other bank offerings. 
To qualify for the card, you must collect a monthly income that exceeds your mortgage or rent payment by $800 or more. You also need a bank account and should wait to apply until you resolve any current bankruptcy proceedings. The issuer won't give you this card if you own two or more Capital One credit cards or have applied three times over the previous 45 days.
This is clearly the best secured credit card for bargain-hunting consumers with bad credit. 
What Is the Minimum Deposit For a Secured Credit Card?
Aside from the Capital One Platinum Secured Credit Card, the universal minimum deposit for secured credit cards is generally $200 to $300. A few may require as much as $500 to start.
The Capital One card's maximum credit limit of $1,000 is low compared with that of most every other secured, traditional credit card, some of which max out at $5,000 or more.
| | | |
| --- | --- | --- |
| Capital One vs. Other Secured Cards | Minimum Deposit | Maximum Deposit |
| Capital One Platinum Secured Credit Card | $49 – $200 | $1,000 |
| Other Secured Cards | $200 – $300 | $2,500 – $5,000 |
Issuers of secured cards that allow only small initial deposits practice caution since they assume that applicants willing to put down a deposit have bad, limited, or no credit. On the other hand, they are eager for new cardowners to demonstrate responsible behavior on two counts. 
First, it allows the issuers to raise credit limits, which enhances the chance of collecting interest revenue. Second, the issuer wants to quickly migrate its secured card owners to unsecured cards before any poaching from rival card issuers takes place, even if they don't offer the best credit card for the customer.
How Does a Secured Credit Card Work?
You can use secured credit cards to make purchases, pay bills, shop online, and finance your debt over multiple months. For the most part, they work just like unsecured cards. But issuers design secured credit cards to help consumers build credit. 

Secured credit cards require a cash deposit, usually in an amount that matches the credit limit. This deposit is neither a fee nor a payment. You can't use it to pay any part of your monthly bill. Instead, its job is to protect card issuers if you fail to make timely payments.
The deposit is refundable. Credit card issuers return your money if you close your account in good standing. You'll also get a refund if the issuer upgrades you to an unsecured credit card.
Your deposit is collateral against missed payments. It cushions issuers when a cardmember defaults on a card balance. If this occurs, the credit card company collects the amount due, plus fees, from the security account before refunding the remainder and canceling the card.
One secured card, the OpenSky® Secured Visa® Credit Card, does not check an applicant's credit. Many other issuers have relatively lenient credit requirements, but the Visa secured card from OpenSky is the best card in this regard.
at Capital Bank N.A.'ssecure website
No credit check to apply and find out instantly if you are approved
OpenSky gives everyone an opportunity to improve their credit with an 85% average approval rate for the past 5 years
Get considered for a credit line increase after 6 months, with no additional deposit required
You could be eligible for the OpenSky Gold Unsecured Card after as few as 6 months
Reports to all 3 major credit bureaus monthly, unlike a prepaid or debit card
View your FICO® Score through your OpenSky account, an easy way to stay on top of your credit
Secured cards usually report your payments to all three credit bureaus, building credit as quickly as possible. Of course, you must cooperate by ensuring you always pay on time. If you do so, your card issuer may upgrade you to an unsecured card or give you a higher credit limit after a set period.
Can I Get a Credit Card Without a Deposit?
Unsecured credit cards dominate the market and do not accept a security deposit. Getting unsecured cards is relatively more challenging than obtaining secured cards because issuers must depend on your sense of responsibility (and fear of reprisals) instead of collateral to motivate timely bill payment.
Unsecured cards for poor credit usually charge high APRs and fees. Moreover, they offer few perks, especially when compared to secured cards. Subprime unsecured cards have low starting credit limits, typically $300 or less. In addition, many lard on extra charges and high annual fees. 
Given the alternatives, consumers with bad, limited, or no credit will save money by opting for a secured card. Remember, deposits are refundable, fees are not.
Can You Get Your Deposit Back On a Secured Card?
You will get your secured card deposit back if you don't default on your account. Only failure to make the minimum payment on time will cause the issuer to tap into your deposit.
If that happens, the issuer will reduce your credit line by the amount it uses. It is up to you to restore your full credit line by redepositing the shortfall.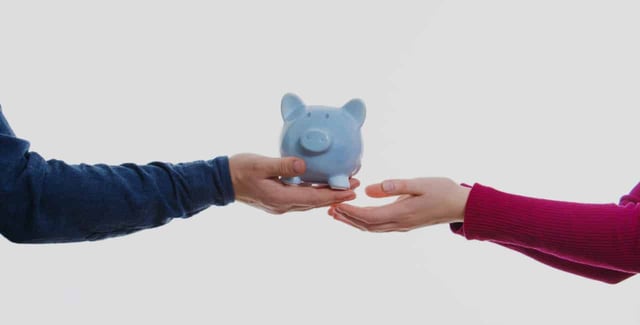 If you miss multiple payments, the issuer may cancel your account. Missed payments and defaulted accounts remain on your credit report for seven years and send your credit score plummeting.
Hopefully, you'll recoup your deposit under happier conditions — when the issuer graduates you to an unsecured card. Most cards require six to 12 months of your on-time payments before graduating you to an unsecured card. Some don't promise graduation at all.
Graduation means more than just a refund. It allows you to own an unsecured card from an issuer that would have previously rejected your application for one. And you can accomplish it without paying a signup fee that may exceed $100. 
Can You Be Denied a Secured Credit Card?
Yes, you can! Although the odds are in your favor, acceptance isn't guaranteed. Here are some tips on how to avoid having your application denied:
Prequalify for a secured card: Many credit card issuers allow you to prequalify for their secured cards. This step avoids a credit check and won't hurt your credit score. But even if you prequalify, the issuer does not guarantee final acceptance.
Apply for a no-credit-check card: The OpenSky® Secured Visa® Credit Card doesn't pull your credit. It provides the best acceptance odds for subprime consumers.
Recruit a cosigner: Your chances of acceptance dramatically improve if you use a cosigner with good credit. In fact, you may as well apply for a high-quality unsecured card and avoid the security deposit. Beware that many issuers do not permit cosigners.
If the issuer denies your application, it must send you an Adverse Action Notice disclosing its reasons, such as low income or the inability to verify your identity. Treat the notice as a resource since it pinpoints what you must fix before reapplying.
If an issuer denies you a card because you have no credit history, consider opening a credit builder account online or at your local credit union. You deposit the proceeds into a locked savings account and repay monthly. 
The credit union reports your monthly payments to all three credit bureaus. After you repay the loan, it will release your deposit, and you walk away with a solid account history and good score. A credit builder account can also help seasoned credit users rehabilitate their credit scores. 
How Fast Can a Secured Card Build Credit?
Most credit cards, whether secured or unsecured, will report your account to all three major credit bureaus — TransUnion, Experian, and Equifax. You start building credit by paying your bills on time, every time, and by not overextending your use of debt. You must actually use your credit cards to pay bills and make purchases if you want to build credit. 
It takes a month or two for a credit bureau to open a new file and about six months to provide you with a FICO credit score. You should anticipate your first score within six months of getting and using your starter card. 
It takes several months to start seeing improvement if you already have a credit history. You should make significant progress toward a good credit score within a year. 
One way to speed up the process and improve results is to use products such as Experian Boost that increase the types of payments reported, including rent and utilities.
Beyond making timely payments, reducing your credit card debt is an efficient way to boost your credit rating. FICO attributes 35% of your score to payment history and 30% to debt levels. It measures debt through the credit utilization ratio, which is the credit spent divided by the total credit available. 
You can raise your credit score by reducing your CUR below 30%, and the impact is quick — typically within a month or two.
This chart illustrates the CUR calculation for three cards:

Credit card issuers don't report your activity to the credit bureaus in real time. The issuers send critical information, such as your balance and payment status, to the credit bureaus monthly. The bureaus use the data to calculate your credit utilization ratios (one for each bureau).
You don't need a 0% CUR to get a credit boost. FICO performed a study and found an average CUR of 7% for consumers with scores of 750 or higher.
You can help your credit score by keeping old credit card accounts open, even if you no longer use the cards. FICO has found that consumers who maintain long credit relationships are less likely to default on their loans. 
FICO tracks the age of each account and notes the oldest and average ages. You get a minor score boost by using your old cards once a year or so. Otherwise, FICO may judge the cards to be defunct.
Your credit score can suffer if you apply for too many credit cards within a short period. When you apply, most card issuers perform a hard credit inquiry that can knock a few points off your score. FICO interprets too many closely spaced credit applications as a possible sign of financial distress. You can avoid this problem by waiting six months before applying for new credit. 
Credit mix is the final factor in FICO's score formula. You benefit from having a wide range of different credit accounts and loans, such as credit cards, retail accounts, installment loans, finance company loans, and mortgage loans. 
FICO associates the ability to handle multiple account types with financial responsibility. But it cautions consumers not to open credit accounts simply to help their scores. Only apply for the credit you actually need.
Get Access to Credit For as Low as $49, Regardless of Bad Credit
Capital One offers a $49 deposit secured credit card to qualifying applicants. We don't know whether the picture will change over time, but the opportunity is available now, even if you have poor, limited, or no credit. 
This card is one of the best secured credit card options for the frugal-minded, subprime consumers. It will help them build or rebuild credit, provide perks, and create a path toward owning an unsecured card.
Final Notes on "$50 Deposit Secured Credit Cards (Sep. 2023)"
We hope this guide "$50 Deposit Secured Credit Cards (Sep. 2023)" has been a helpful resource for you in learning more about your financial options. In this guide, we've covered:
The Capital One Platinum Secured Credit Card May Approve You With a $49 Deposit
What Is the Minimum Deposit For a Secured Credit Card?
How Does a Secured Credit Card Work?
Can I Get a Credit Card Without a Deposit?
Can You Get Your Deposit Back On a Secured Card?
Can You Be Denied a Secured Credit Card?
How Fast Can a Secured Card Build Credit?
Get Access to Credit For as Low as $49, Regardless of Bad Credit
To learn more about options not mentioned here, be sure to check out other popular reviews from our team of experts:
We also encourage you to check back at this URL regularly, as we update the offers listed in "$50 Deposit Secured Credit Cards (Sep. 2023)" and other guides on a daily basis.
Advertiser Disclosure
CardRates.com is a free online resource that offers valuable content and comparison services to users. To keep this resource 100% free, we receive compensation for referrals for many of the offers listed on the site. Along with key review factors, this compensation may impact how and where products appear across CardRates.com (including, for example, the order in which they appear). CardRates.com does not include the entire universe of available offers. Editorial opinions expressed on the site are strictly our own and are not provided, endorsed, or approved by advertisers.