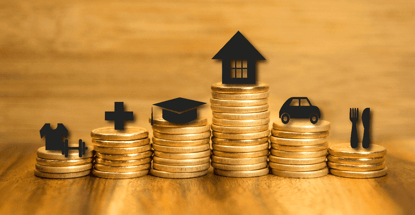 People aren't perfect, which is why there are personal loans for fair credit. If you have fair credit, you've made at least one mistake that has lowered your credit score below the average. Perhaps you were late on a few credit card payments, or maybe you had some serious credit problems from which you have started recovering.
No matter the reason, you still have easy access and won't pay the highest personal loan rates.
The seven lender-matching networks reviewed below can find you a personal loan with minimal fuss and effort. If you bookmark this page, you'll know where to go the next time you quickly need to borrow money.
Best Personal Loan Options For Fair Credit Borrowers
These six networks arrange personal loans for consumers of every credit stripe. One request may prequalify you for multiple loan offers that can put money in your bank account as soon as the next business day. These companies charge nothing for their services and won't damage your credit score. 
Everything takes place online  —  you would be hard pressed to find a loan provider that allows you to borrow money with less fuss. And by repaying your loan on time, you may earn a good credit rating that can positively impact your lifestyle.
Short-term loans up to $5,000
Online marketplace of lenders
Funds available in as few as 24 hours
Simple online form takes less than 5 minutes
Trusted by more than 2 million customers
Not available in NY or CT
For years, we've judged MoneyMutual to be the best personal loan network due to its extensive partnerships with lenders across the country. You need a monthly income of at least $800 to prequalify for a loan. 
MoneyMutual will automatically transfer you to a personal loan provider's website, where you can complete the application process and get a quick decision. You're under no obligation to accept a loan offer, but if you do, you should receive your money the next business day.
Loans from $500 to $10,000
All credit types accepted
Receive a loan decision in minutes
Get funds directly to your bank account
Use the loan for any purpose
You must collect an income of at least $1,000 a month after taxes to prequalify for a loan through CashUSA.com. The money can come from a job or government benefits. 
Once you prequalify, a direct personal loan lender may offer you a short- to long-term loan that you repay in monthly installments. You can choose how to spend the loan proceeds and a repayment term that fits your budget.
Quick loans of up to $5,000
Submit one form to receive multiple options without harming your credit score
All credit ratings welcome to apply
Requires a driver's license, bank account, and SSN
Get your funds as soon as tomorrow
BillsHappen® can instantly prequalify you for a personal loan that you repay in equal monthly installments. You must be employed, self-employed, or receiving benefits to qualify for a loan.
The direct lenders on its network compete to offer you the best interest rates and loan terms. BillsHappen® protects your privacy by employing advanced encryption technology on its website.
Loans from $250 to $5,000 available
Cash deposited directly into your account
Get money as soon as tomorrow
Bad Credit OK
More than 750,000 customers since 1998
CreditLoan works with various types of direct lenders, including personal loan providers. You can complete your loan request in just a few minutes and quickly receive multiple offers from receptive lenders. 
CreditLoan is one of the fastest loan networks, and some of its lenders may offer same-day funding. But you can take your time repaying the loan by selecting a term spanning months or years. The company has helped more than 750,000 customers since it started in 1998.
Loan amounts range from $500 to $10,000
Compare quotes from a network of lenders
Flexible credit requirements
Easy online application & 5-minute approval
Funding in as few as 24 hours
You don't need bad credit to get a personal loan through BadCreditLoans.com. The bad credit loan lenders on its network are delighted to work with borrowers who have fair credit or worse. 
You can apply for a small or large installment loan through BadCreditLoans.com. The company can find you multiple loan offers any time, day or night. It also provides advice on when to take out a loan, how to budget for it, and how to spend the funds responsibly.
Loan amounts range from $1,000 to $35,000
All credit types welcome to apply
Lending partners in all 50 states
Loans can be used for any purpose
Fast online approval
Funding in as few as 24 hours
PersonalLoans.com is a solid choice if you need a large loan fast. It can connect you to a direct lender that may offer a loan with up to 72 months to repay. 
You can request a loan for any purpose, from an emergency to a special occasion. The company will also show you offers for other credit-related products or services you may find helpful.
Loan amounts range from $100 to $1,000
Short-term loans with flexible credit requirements
Compare quotes from a network of lenders
5-minute approvals and 24-hour funding
Minimum monthly income of $1,000 required
Current employment with 90 days on the job required
You can get a short-term loan of up to $1,000 from CashAdvance.com. These are payday loans with high interest rates.
But if you are certain you can repay the loan in the agreed-upon timeframe, they can help you bridge the gap between paydays. You must be employed to qualify.
What Is Fair Credit?
Fair credit is below average. You have fair credit if your credit score falls between 580 and 669 on the FICO credit score scale, which spans from 300 to 850. 
VantageScore pegs the fair credit scoring range between 601 and 660. But these numbers are not carved in stone, as lenders can freely interpret your credit score. 

Fair credit is not bad, but it can limit your loan options. You won't qualify for the best interest rates or credit cards, but at least you'll avoid the dregs. Good credit scores are a step higher and give you access to bigger, less expensive loans and better credit cards. 
Creditworthy behavior and patience can elevate your credit score into good territory. To get there, you must:
Pay your bills on time: Your credit history is the most significant component (35%) of your FICO score. Creditors will report payments more than 30 days late to the major credit bureaus, the credit report, and score publishers. Late payments can cut dozens of points from your credit score and remain on your credit report for seven years. You'll suffer much worse damage from defaults, write-offs, collections, repossessions, and bankruptcies. Paying your bills on time will avoid all the carnage and slowly lift your credit score into a higher realm.
Control your debt levels: FICO assigns another 30% of your score to the amount you owe. It measures your debt by calculating your credit utilization rate (i.e., credit used / credit available). Reducing your CUR below 30% can quickly boost your credit score. Lenders also look at your debt-to-income ratio (DTI) when reviewing loan applications. It's best to keep your DTI well below 36%.
Fix your credit reports: Errors may unfairly affect your credit score. You can get free copies of your reports and dispute inaccurate information on your own or through a credit repair company. The credit bureaus must evaluate your dispute within 30 days, and if you prevail, remove the offending item from your report. 
The payoff from creditworthy habits can be a better lifestyle. For example, if you can obtain good credit, you'll be eligible for the top credit cards offering the lowest costs and the best perks. 
Moreover, applying for a bank or credit union loan will no longer be a waste of time. These conventional sources usually offer their top customers their best personal loans while routinely declining average, fair, or bad credit loan applications.
How Do Personal Loans Work?
A personal loan provides a lump-sum cash payment that you repay in fixed monthly installments, as opposed to a payday loan that you repay all at once.
The loan term is the repayment period, usually from three months to seven years. Your payments consist of interest charges (based on your remaining balance) and principal repayments.
You can use your loan proceeds for any purpose. If you have fair credit, you should be able to borrow several thousand dollars without posting collateral.
Each personal loan lender determines the size of its offers and the various loan terms such as interest rate, fees, monthly payment amount, and the repayment period. 
While you can remit payments by check, most lenders allow (or require) automatic monthly transfers from your checking account. Budgeting payments should be straightforward because the amount and the payment day of the month remain the same throughout the loan term.
How Do I Apply for a Fair Credit Personal Loan?
You can apply to one or more direct lenders by filling out a separate form for each. But the reviewed loan services are more convenient, requiring only one loan request form to generate multiple offers.
The services prequalify your request by checking your eligibility, which requires you to:
Be a US citizen or permanent resident
Be at least 18 years old
Have a steady source of income (from a job or government benefits)
Have an active checking account in your name
Provide a valid email address and phone number
It takes a few minutes to submit the requested information and receive a response. You must provide details concerning your identity (including your Social Security number), income, employment, and housing costs.
These loan services don't perform a hard credit check during prequalification, but direct lenders do. Hard inquiries shave a few points off your credit score and remain on your credit reports for two years. The lending services use other means to verify your data that does not harm your credit.
Upon successful prequalification, the services circulate your loan request to their networks of direct lenders.
The process saves you from filling out separate applications when shopping for the best personal loans. The lending services may immediately connect you to a direct lender's website or provide a list of links from which to choose.
Depending on its requirements, you may have to provide additional information to a direct lender.
Typically, lenders can give you a quick decision and next-day funding, but in some cases, it may take hours or days for them to resolve any outstanding questions. If the lender approves your loan, you'll e-sign an agreement form that contains all the relevant terms and gives the lender permission to access your bank account. 
The lender will then initiate a payment to your checking account, where your money should be available by the next business day.
Can Personal Loans Be Secured?
You don't post collateral to get an unsecured personal loan. But some lenders offer secured personal loans backed by your personal property.
Secured personal loans transfer default risk from the lender to the borrower because the lender can seize your collateral if you fail to make the payments. In this way, they resemble a car or home equity loan.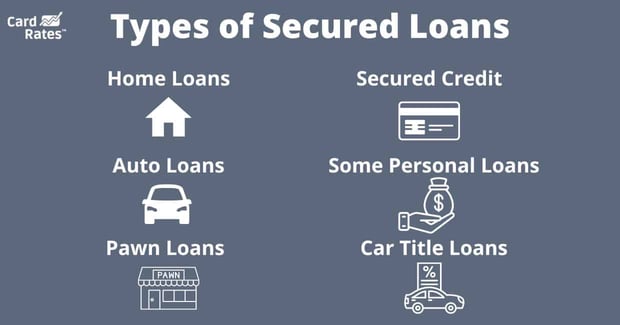 Lenders may accept many types of collateral, including vehicles, jewelry, collectibles, and securities, among others. They decide how much collateral to demand, up to or above the loan amount. 
You don't need to post collateral for an unsecured personal loan if you have a fair credit score, but a secured loan usually charges less than an unsecured loan. Some network lenders may offer a secured loan to applicants with a minimum credit score.
Can You Get a Personal Loan With a 640 Credit Score?
Yes, 640 is a fair credit score, more than sufficient to get a personal loan arranged by the reviewed lending services. After all, they routinely facilitate loans to consumers with poor and very poor credit. 
Naturally, the higher your credit score, the better your chances of getting an unsecured loan for the total amount you want. Two of the services we review here arrange loans of up to $35,000, but you need good credit to obtain that much. 
It makes sense to borrow only the amount you need and to repay it as quickly as possible. Most personal loans do not impose prepayment penalties, so you can reduce your interest expense by repaying the loan ahead of time.
By displaying creditworthy behavior with your current loan, you make it easier to get the next one.
How Much Do Personal Loans For Fair Credit Cost?
Normally, the top interest rate for a personal loan is 36%. Compare that to the triple-digit APR on a payday loan. Your credit score is the most significant factor determining your loan's APR.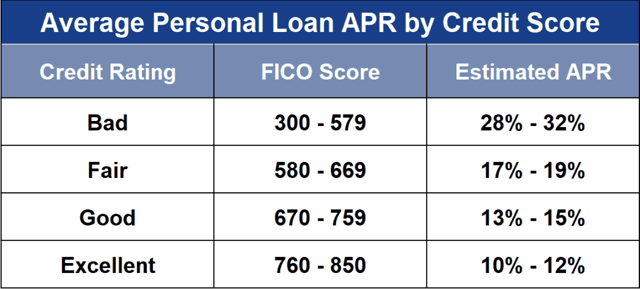 With fair credit, expect to pay an interest rate in the 17% to 19% range. But your loan rate also depends on prevailing interest rates.
For example, a lender may start with the Fed Funds Rate and add an incremental number of percentage points (based on your credit score and other factors) to arrive at its current interest rate structure. 
You may also have to pay a loan origination fee up to 5% or higher. Often, the lender subtracts the origination fee from your loan proceeds. Lenders may also tack on other charges, although they should be minor. 
Will I Need a Bank Account to Get a Personal Loan?
Yes, the reviewed lending services require an active checking account to get a personal loan. Lenders access your account to deposit your loan proceeds and collect monthly payments. The account may reside at a bank, credit union, or brokerage. 
If you are currently unbanked, you'll need to open an account before applying for a personal loan. Consider getting an online checking account that pays interest and charges minimal fees. 
Digital banks, such as SoFi, offer some of the best deals. Consumer Credit Union is another example of a financial institution that offers interest-bearing checking accounts.
Can I Use a Personal Loan for Debt Consolidation?
It's wise to consolidate debts with a personal loan. Having some debt can help your credit score if you handle it responsibly. But too much debt is risky and can drive down your credit score. You benefit in several ways by using a personal loan to pay down your credit card debt (and other debts), including:
Simplifying your budget: You can reduce the number of payments to schedule, fund, and dispatch each month by paying off other debts. With fewer payments, you run a less significant risk of forgetting to make one. In addition, monthly personal loan payments are a fixed amount, so you know precisely how much money to budget for this purpose.
Reducing your interest expense: Hopefully, the interest rate on your personal loan will be lower than the weighted average on your other debts. Moreover, having fewer minimum payments each month makes it easier to concentrate on paying down your loan. The faster you repay it, the more interest you'll save.
Reduce your credit utilization ratio: Your CUR will decrease if you use a personal loan to repay your credit card debt. Doing so can give an immediate boost to your credit score. You'll also reduce your DTI ratio, making it easier to get future loans.
Concentrating your efforts: Many folks find it psychologically easier to repay a single loan. You can build momentum as you watch the balance decrease. You'll succeed if you refrain from creating new debt until you repay the debt consolidation loan. By paying all your credit card balances each month, you avoid additional interest charges that drain money away from reducing your debt.
You may consider doing balance transfers to consolidate debt if you owe money to multiple credit cards. But this tactic requires you to have a suitable credit card to receive your balances and doesn't help you consolidate other debts. A personal debt consolidation loan doesn't have either drawback.
In addition to lender networks, banks, and credit unions, you may also want to consider another loan option: Online, direct-to-consumer consolidation loans such as those from FreedomPlus.
It's best to consolidate some loans by other means. For example, the federal government offers attractive student loan consolidation options. You can also consolidate a private student loan with a federal loan.
Can I Get a Personal Loan While Unemployed?
You must have a regular monthly income to get a personal loan. This usually means having a job or being self-employed.
But you may also qualify for a personal loan if you receive government payments, such as disability insurance or Social Security benefits.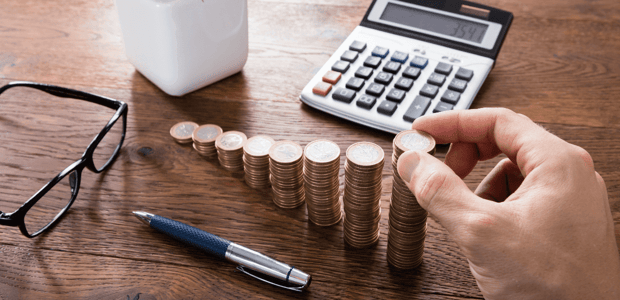 For example, you may qualify if you receive monthly pension or annuity payments or withdraw money each month from your retirement account. Lenders may accept other income sources, including investments, trust funds, alimony, and other court-ordered recurring payments.
Why Are My Personal Loan Applications Rejected?
Many lenders are likely to approve loans to consumers with fair credit. But a few things can throw a wrench into the works, including:
Too much debt: Lenders usually evaluate your debt-to-income ratio when you apply for a loan. Although each lender sets its own rules, a DTI above 36% may cause lenders to reject your loan application.
Verification problems: Lenders may turn down loan requests if they can't verify the information you submit, such as your Social Security Number, bank account, or income. You may be able to rescue the process by providing proof of the information in question.
Credit score: You may have applied to a lender that demands a credit score higher than the one you have. Remedy this by choosing lenders that lend to folks with fair credit, such as the six lending services reviewed above. Alternatively, you can recruit a cosigner with excellent credit to sweeten your chances for loan approval.
Loan amount: You may have asked to borrow more money than your circumstances allow. Consider applying for a smaller loan, especially if your credit borders on bad.
Unacceptable purpose: You can use personal loans for almost any purpose. In fact, some lenders don't even ask (or verify) how you plan to use the money. But lenders who ask may decline your loan application if you plan to use the proceeds to pay school tuition or fund investing or gambling. 
The benefit of using a lending network is that you may get multiple loan offers. If one doesn't work out, you can quickly apply to another lender that may have different loan approval criteria. 
Compare Personal Loans For Fair Credit Online
Many fair credit borrowers will have little trouble obtaining personal loans. Our review of lending networks provides an excellent start to your search for the best lender to meet your needs. 
When comparing different offers, concentrate on the personal loan rates, fees, and monthly payments. There is no charge, obligation, or credit score penalty when you attempt to prequalify for a personal loan from any of the reviewed lending networks.
Advertiser Disclosure
CardRates.com is a free online resource that offers valuable content and comparison services to users. To keep this resource 100% free, we receive compensation for referrals for many of the offers listed on the site. Along with key review factors, this compensation may impact how and where products appear across CardRates.com (including, for example, the order in which they appear). CardRates.com does not include the entire universe of available offers. Editorial opinions expressed on the site are strictly our own and are not provided, endorsed, or approved by advertisers.