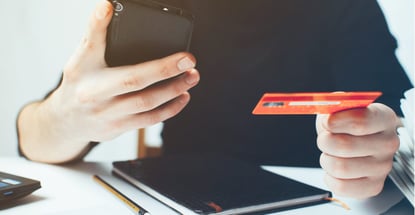 We wax poetic whenever we are asked, "Is Discover a good credit card?" It's a very good card, with rewards that are easy to use and customer service nothing short of excellent. 
If you are looking for a straightforward, convenient credit card that never charges an annual fee, check out the lineup of cards sporting the Discover logo.
Why Discover Is a Good Credit Card Company

Discover is the third largest payments network (after Visa and Mastercard but ahead of American Express) in the US and has more than 270 million cardholders around the world. 
Here are some reasons for its popularity:
Low fees: Discover cards never charge an annual fee, and its overall fee schedule is attractive.
Introductory 0% APRs: Most Discover cards offer an introductory 0% purchase APR to new cardmembers for a set number of months after opening the account, after which the APR reverts to the regular rate.
Rewards: You can expect good cash back and mileage rewards programs from Discover cards. Plus you get an unlimited match of all the cash back you earn (or, for mileage cards, Mile-for-Mile Match) during your first year as a new cardmember. The match is paid out after the end of the first year, and there is no maximum reward amount. 
Fraud protection: All Discover cards come with $0 liability against fraud and theft. 
Wide acceptance: Discover cards are accepted at 99% of US locations that accept credit cards and, it is the most trusted credit card company, ranked highest for quality, privacy, ethics, and customer service.
Competitive interest rates: Most Discover cards have a range of variable APRs, and the low end of the range beats that of many competitors. 
Good credit limits: You may start with a credit limit as low as $300 or as high as $20,000 or more, depending on your creditworthiness and other factors.
Discover offers cards for consumers of all credit stripes, ranging from no credit to excellent credit. Below are our top Discover card picks, but the best Discover credit card for you depends on your unique needs and creditworthiness.
Best Discover Cards For Cash Back
Cash back! The words lilt off the tongue, especially when you collect the unlimited Cashback Match on all the cash rewards (or miles) posted during the first year after opening the account. The following cash back credit card options are among the bank's most popular offers:
When choosing a cash back card, it's best to look at your finances and determine the spending categories you frequent each month. This will get you the most "bang for your buck" so to speak if that category is an available rewards category.
Keep in mind each card has its own limitations when it comes to earning rewards — please see applicable terms. Plus, with these cards above, you can take advantage of introductory offers as well as other generous benefits that reward you for choosing to carry a Discover card.
Best Discover Cards For Students
Discover offers not one, but two different student credit cards that are among the best student cards available. The only difference between the two is the way you earn your rewards.
You get valuable benefits with either student cash back card, including introductory offers on both purchases and balance transfers. In addition, these cards keep you informed with alerts about suspicious purchases and upcoming payment dates.
Best Discover Card For Miles
The Discover it® Miles is a travel credit card with a no-nonsense flat rewards rate on every purchase. If you travel often (or would like to), you can use the card without contending with blackout dates. 
You can redeem your miles for cash or as a statement credit to pay for qualifying travel purchases, and your miles never expire. As with all Discover cards, this card charges no annual fee or foreign transaction fee.
Best Discover Card For No Credit
The Discover it® Secured Credit Card sets your credit limit equal to your refundable security deposit. It's designed to help you improve your credit report and score so you can qualify for an unsecured card in the future.
It's one of the few secured credit cards that offers cash back rewards. The card also sets itself apart from most other secured cards by offering cash advances, balance transfers, free overnight card replacement, and no fee the first time you pay late.
What Is Discover Bank?
Discover Bank is the online banking division of Discover Financial Services. You can open a savings, retirement, or checking account at Discover Bank and receive free access to more than 60,000 ATMs. The bank also issues Discover credit and debit cards. 
The bank started life in 1911 as the Greenwood Trust Company. It joined Discover Finance Services in 1985 and was renamed in 2000.
Discover Bank is the country's third-largest payment network, and, as such, it does not partner with other banks when issuing Discover credit cards.
How Does a Discover Credit Card Work?
Discover credit cards operate just as you would expect. The issuer offers credit cards for every type of credit and allows you to prequalify with no harm to your credit. You can apply online, over the phone, or by responding to a prescreened offer in the mail.
The application process is quick and should provide you with a decision instantly. If you are accepted, Discover will expedite the shipment of your new rewards card so it arrives within five days. 
The credit limit on most Discover unsecured credit cards is determined by your credit history, but the secured card's limit depends on the amount of your security deposit.
The two student credit cards do not require you to have any credit history. Your credit limit establishes how much you can charge on your card, withdraw in cash advances, and allocate to balance transfer offers.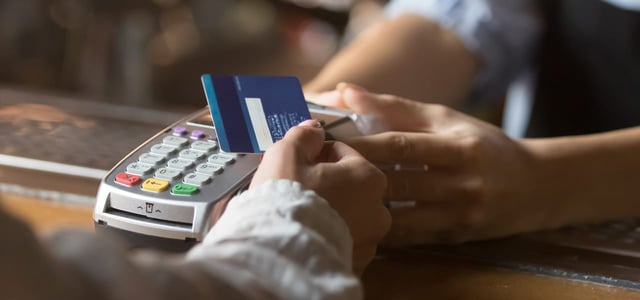 As with virtually all credit cards, Discover cards have a grace period of at least 23 days between the statement closing date and payment due date. Pay your full balance before the end of the grace period to avoid interest charges.
If you prefer, you can finance your purchases over multiple billing periods. Just be sure to pay at least the minimum amount by the due date to avoid late fees (which may be waived the first time). The APRs charged by Discover for carrying a balance across billing periods are very competitive with those of rival credit card companies. 
Using your Discover card responsibly can help improve your credit score. That's because all Discover cards report your payments to the major credit bureau trio (Experian, TransUnion, and Equifax). By paying on time and keeping your unpaid balances low, your credit score should improve over time.
What Kind of Rewards Do Discover Cards Offer?
Most Discover cards offer cash back rewards, with the exception of the Discover it® Miles card which, unsurprisingly, rewards you with miles. 
A Discover rewards card offers cash back structured as a flat, tiered, or rotating reward scheme:
Flat: You earn cash back based on a fixed percentage of your eligible purchases. Flat rewards are unlimited — the more you spend, the more you earn. 
Tiered categories: A tiered card offers two or more different bonus category rates depending on the merchant type. High reward tiers usually limit the amount of rewards available at that rate to a purchase cap. If your purchase doesn't earn the high-tier rate because you exceed the purchase cap or it is a different merchant type, it will earn the standard, unlimited rate for everyday purchases.
Rotating bonus categories: Every three months, you activate a different quarterly bonus category to earn the high reward rate up to the quarterly maximum allowed. All other purchases earn 1% cash back.
The Discover it® Miles card offers an unlimited, flat miles rewards rate.
Not all spending is eligible for rewards. Certain types of spending, including the purchase of money orders, are excluded. Also, cash advance and balance transfer transactions do not earn rewards, and you'll be subject to a cash advance/balance transfer fee.
All Discover cards offer an unlimited year-end match (i.e., Cashback Match or Miles-for-Miles Match) of the rewards posted to your account immediately following the first year of card ownership. The offer is only available to new account holders. 
Another card offering a match of your first-year cash back rewards is the Sable ONE Secured Card. Citi offers its that pays you cash back once when you charge a purchase and again when you pay your bill.
Discover cards do not offer a signup bonus, although the rewards matching programs perform a function similar to that of a signup bonus (also called a welcome bonus).
In addition, most Discover cards offer an introductory 0% APR for a stated number of months following account opening. After the introductory period expires, the APR reverts to the normal variable APR rate charged by the card. 
Introductory rates on balance transfers are also offered. The APR may be as low as 0%. Each card sets the APR and introductory period for its balance transfer offer. Once again, the variable APR resets to its normal rate when the introductory period ends.
Before signing the Discover (or any) cardholder agreement, read the fine print to verify rewards and limitations. 
What Can I Redeem My Rewards For?
Discover offers several ways to redeem your cash back and miles rewards. Usually, you redeem your rewards online, but you have the option to do so over the phone as well.
Cash Back Rewards
The redemption options for Discover cash rewards are:
Apply the cash to your Discover bill as a statement credit
Deposit any amount into your bank account
Pay with bonus cash rewards at checkout at Amazon.com
Purchase gift cards and instant eCertificates starting at $5, with added value to each card
Make a charitable donation
With the exception of gift card purchases, no minimum redemption amounts apply. However, your account must be in good standing (i.e., not suspended, restricted, delinquent, or otherwise in default).
You can redeem your rewards in any amount or all at once. Cash back redeemed as a statement credit is treated as a payment and counts toward your minimum payment.
Redemptions used for buying gift cards or eCertificates are worth extra when purchased from Discover's bonus partners.
Most rewards will be received within three days after submitting your redemption order. It may take up to three weeks to receive gift cards in the mail. 
Discover rewards do not expire and will be credited if you close your account or fail to use your card for 18 months. Redemptions may be frozen for up to 48 hours after reporting the loss or theft of your card. 
Miles Rewards
The Discover it® Miles card pays rewards in the form of miles. You can convert the miles to cash (100 miles = $1.00 ) and redeem the cash as described above for cash back cards. 
In addition, you have up to 180 days to apply your miles for a travel purchase credit on your statement. Travel purchases include:
Car rentals
Charter and tour bus lines
Commercial airline tickets
Cruises
Hotel rooms
Local and suburban commuter transportation, including ferries and passenger railways
Taxicabs and limousines
Tour operators
Vacation packages purchased through airlines, travel agents, and online travel sites
No fees apply to these transactions.
What Credit Score Is Needed For a Discover Card?
With a few exceptions, you are expected to have a good credit score and a fairly clean credit report to qualify for a Discover credit card. That translates into a score of 670 or higher in the FICO scoring system.
Discover's student card duo is more forgiving. Students with no credit history at all can qualify for these cards. 
The Discover it® Secured Credit Card is available to almost anyone who is building or rebuilding their credit. The issuer evaluates their application, credit reports, and other information when they apply for this card, but there is no published minimum score requirement.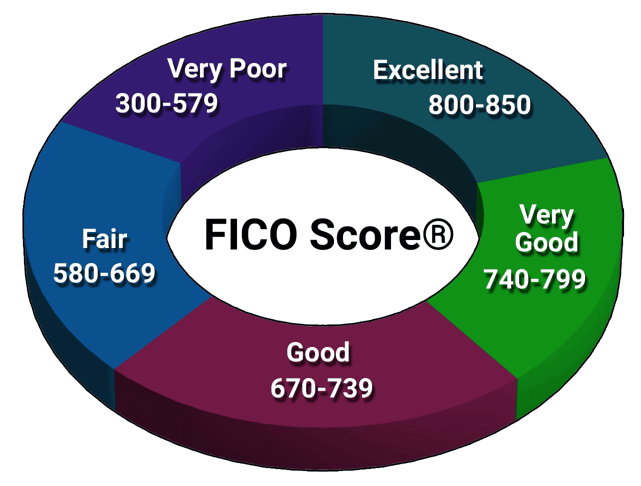 To apply for the secured card, you must be at least 18 years of age, have a U.S. address, domestic bank account, Social Security number, and provide all the required information in the online application. The minimum security deposit to open an account is $200.
The secured credit card reports your payment activity to each major credit bureau. By paying your monthly bill on time and keeping your balance low relative to the credit limit, you can use the card to increase your credit score and potentially qualify for an unsecured card.
How Can I Increase My Discover Credit Limit?
If you feel constrained by your current credit limit, you can apply for a higher credit limit on your unsecured Discover credit card. This may be worthwhile if you are contemplating some big-ticket purchases that you plan to finance over multiple billing periods. 
A higher credit limit can also translate into larger cash advance and balance transfer limits.
Discover offers several options when you want a higher credit limit:
Ask for an increase: Log in to your account at the Discover website and complete the request form. Or, call 1-800-347-2683 and speak to a customer representative.
Get a new card: Your credit history may allow you to acquire another card if your current card saddles you with a low credit limit.
Be patient: Discover may reward your creditworthy behavior by offering you an unsolicited credit limit increase. 
When negotiating a credit limit increase with a customer rep, explain how you earned it rather than why you need it. Points in your favor include having a history of on-time payments, a second job, a higher salary, and lower expenses.
Keep the following negotiating tips in mind:
Ask for a modest increase: The recommended range for an increase is 10% to 25%. When you ask for too much, you may appear greedy or desperate, both of which can be red flags to the issuer. If your credit score is exceptionally strong, you may qualify for an increase greater than 25%, but it may be safer not to overreach.
Shine a light on your accomplishments: Point out how long you've been a loyal Discover customer, your record of on-time payments that always exceed the minimum amount due, your low credit utilization ratio (ideally below 30%), and, if applicable, your higher income. Don't whine, plea, beg, or lash out — only politeness will help your cause.
Dangle a balance transfer: You may make progress if you plan to use the increase to finance a balance transfer. The issuer will earn a fee for each transfer, and even if you take advantage of a 0% introductory APR, any remaining balance after the offer expires will earn the issuer interest income. 
A higher credit limit need not be an automatic invitation to spend more. If you drive your credit utilization ratio above 30%, you'll hurt your credit score and your chances for another credit limit increase. 
How Many Discover Cards Can You Have?
You may be qualified for multiple Discover credit cards, but the card issuer sets a limit of two cards per individual. You need to own your first Discover card for at least 12 months before you can apply for a second.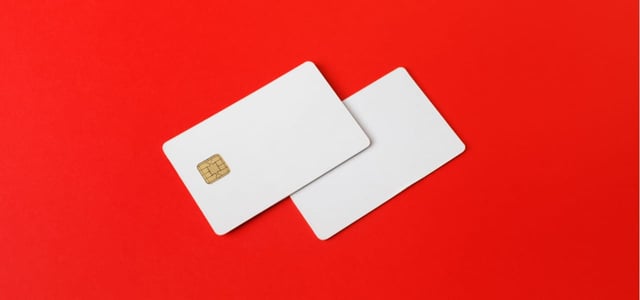 While strict, at least this ownership cap is easy to understand. It's less complicated than Chase's 5/24 Rule, which withholds a new Chase card when you've opened any five or more new credit accounts within the past two years. 
Is It Worth Having a Discover Card? 
If you're going to make the effort to obtain a new credit card, Discover cards are among those worth your time and effort. We are fans of Discover's honest approach to credit cards, with its emphasis on customer satisfaction and the elimination of annual fees.
Moreover, these cards have low fees, good rewards, and the famous unlimited Cashback Match. As we've often stated, getting a new Discover card is a great strategic choice when you plan to spend big sums during the first year of ownership. Your end-of-year Cashback Match may be worth thousands, meaning you are effectively making your Year One purchases at a significant discount. 
The Discover it® Miles card, with its first-year Mile-for-Mile Match for new card membership, is rare among competing cards in that it offers travel benefits without charging an annual fee or foreign transaction fee. Discover is also unique among leading competing cards in offering two student credit cards. 
In other words, when asked "Is Discover a good credit card?", our answer is that it's a solid choice with good perks that we have no trouble recommending to all consumers looking for their first or next credit card.
Advertiser Disclosure
CardRates.com is a free online resource that offers valuable content and comparison services to users. To keep this resource 100% free, we receive compensation for referrals for many of the offers listed on the site. Along with key review factors, this compensation may impact how and where products appear across CardRates.com (including, for example, the order in which they appear). CardRates.com does not include the entire universe of available offers. Editorial opinions expressed on the site are strictly our own and are not provided, endorsed, or approved by advertisers.