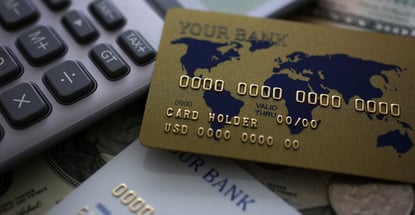 If you're one of the millions of Americans with less than stellar credit, chances are you've heard of the Cerulean Mastercard®. As one of a handful of cards from Continental Finance, it's meant for consumers with subprime credit. But bear in mind this isn't the only game in town for people with low credit scores — there are plenty of Cerulean credit card alternatives out there.
The thing to keep in mind about subprime credit cards is that they are a way to access a small credit line while helping you build or re-establish credit. When used responsibly, they can help you work your way toward a more conventional credit card.
As more card issuers begin to recognize the value of helping subprime consumers build better credit, the cards they offer are improving. Some offer automatic credit line reviews as well as some basic perks, and all report to the three major credit bureaus.
Unsecured Cerulean Credit Card Alternatives
An unsecured credit card is one that doesn't require a security deposit or collateral to access your credit line. However, if you have bad credit, the credit line you receive is likely to be very limited — at least initially.
Limits of $300 are typical, but with consistent use and timely payments, yours could increase.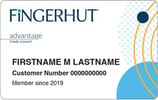 at Fingerhut'ssecure website
Easy application! Get a credit decision in seconds.
Build your credit history – Fingerhut reports to all 3 major credit bureaus
Use your line of credit to shop thousands of items from great brands like Samsung, KitchenAid, and DeWalt
Not an access card
While not technically a credit card, the Fingerhut Credit Account is a great way to build credit while shopping for everyday items you need. Fingerhut is an online retailer offering thousands of products from electronics to clothing to home décor.
If approved for a Fingerhut Credit Account, you can use it to make purchases and build credit, since your payment history is reported to the three major credit bureaus. Although it can only be used for purchases directly from Fingerhut, this is a revolving credit line that can help you build a good credit score and establish a solid payment history.
Prequalify for a card today and it will not impact your credit score
Less than perfect credit is okay
Mobile account access at any time
Protection from fraud if your card is stolen
Account history is reported to the three major credit bureaus in the U.S.
*Dependent on credit worthiness
If you've got a spotty credit history and subprime credit score, the Milestone® Mastercard® is a good credit card to consider. That's because all credit types are welcome to apply, and this card issuer specializes in helping consumers with subprime scores.
You can even prequalify online, and it won't negatively impact your credit score. Of course, an annual fee may apply depending on your actual credit profile, and you should be prepared for a low initial credit limit. However, by making on-time payments, you could soon have your credit in better shape.
Checking Account Required
Fast and easy application process; response provided in seconds
A genuine Visa credit card accepted by merchants nationwide across the USA and online
Manageable monthly payments
$300 credit limit (subject to available credit)
Reports monthly to all three major credit bureaus
One of the great things about a Visa card is that you can use it almost anywhere. And since the Total Visa® Card is available to a wide range of credit types, this makes it a great choice for folks with less-than-perfect credit.
Applying is a quick and easy online process, with a response in as little as 60 seconds. An annual fee, as well as an initial program fee may apply, and you must have a current checking account to qualify. You also need to be at least 18 and a citizen or legal resident of the U.S. Once approved, your responsible use of this card could help improve your credit history and increase your score.
Pre-qualify for a card today and it will not impact your credit score
Less than perfect credit is okay
Mobile account access at any time
Fraud protection for stolen or lost cards
Account history is reported to the three major credit bureaus in the U.S.
The Indigo® Mastercard® is a credit card specifically designed for consumers with bad credit. It was developed as a way for people to begin rebuilding good credit by demonstrating responsible credit card use.
This card lets you prequalify by providing some basic details, so there is no negative impact on your score. The Indigo Card also lets you monitor your account activity, pay your bill, and perform other tasks online using a dedicated account management website. Some fees may apply depending on your personal credit history, and the initial line of credit is likely to be fairly low.
Checking Account Required
Reporting monthly to all three major credit reporting agencies
Perfect credit not required for approval; we may approve you when others won't
Easy and secure online application
$300 credit limit (subject to available credit)
The First Access Visa Card is issued by The Bank of Missouri pursuant to a license from Visa U.S.A. Inc.
As with most credit-building credit cards, the First Access Visa® Card was created to help those consumers with bad scores reestablish good credit management habits. The requirements to qualify are very flexible and open to just about any credit type.
As with other cards designed for poor credit, the First Access card does come with rather high fees and a low initial credit line. But when used as part of a credit-rebuilding strategy, this can be a very effective way to improve your score and start climbing the credit ladder.
Secured Cerulean Credit Card Alternatives
A secured card could make sense for you if your credit score and recent credit history are in bad shape, or you just can't stomach the high fees of an unsecured subprime credit card. Secured credit cards require a refundable deposit be placed in an account to secure your line of credit.
The card works just like a credit card for all practical purposes; it just draws from the funds you have deposited rather than being a loan from the card company. Cerulean may offer you a secured card if you don't qualify for the unsecured option, but here are some alternatives to consider as well.
Capital One® Secured Mastercard®
This card is currently not available.
The Capital One® Secured Mastercard® is a great choice for a secured credit card, with no annual fee and a competitive APR. It also offers the opportunity for a credit line that's larger than your deposit amount.
How it works is your initial $200 credit line is secured by a deposit based on your credit and other qualifications, so it could range from $49 to $99 to the full $200. But, regardless of your required deposit amount, you could get access to a higher line of credit after making your first five monthly payments on time — no additional deposit required.
This card is currently not available.
The Discover it® Secured credit card is rather unique among secured cards in that it actually earns cash back when you use it. This card won't hit you with a late fee for late payments, but, of course, you never want to pay late because Discover reports your payment history to the three major credit bureaus, and the point of a card like this is to build better credit.
The amount you deposit is the amount of your credit line. One final factor in deciding on this card is that, when your credit improves, you can be upgraded automatically to an unsecured Discover it® card.
Is Cerulean a Good Credit Card?
Credit cards designed for the subprime credit market are seldom the most appealing cards out there. They tend to have high fees, low credit lines, and few — if any — perks or rewards.
They do, however, serve a purpose — establishing or rebuilding credit. The Cerulean Mastercard® is just one such offering.

As far as credit-building cards go, the Cerulean Mastercard® has a higher initial credit limit than many of the comparable cards on the market at a promoted $750. That's not to say this is the credit line you will receive, but it is available.
Cerulean is also promoted as a card with flexible credit score requirements, meaning even consumers with bad credit have a chance. But there's a catch.
Currently, the Cerulean Mastercard® is only available by invitation, and if you go to apply online you'll be asked to provide your reservation number. If you do receive an invitation, it will be for one of three offers at varying APRs. With the exception of the actual rate offered, the other features of the card are identical.
Fees are the biggest concern with the Cerulean Mastercard®, with a relatively high annual fee that gets billed on a monthly basis. There are also potential setup and maintenance fees that, if applied, are billed to the card and reduce your initial available credit line. You then begin accruing interest on those charges unless you pay the entire balance within your first payment period.
What is Continental Finance?
Continental Finance, the issuer of the Cerulean Mastercard®, among others, is a company that specializes in credit products for consumers with bad credit or no credit history at all. Founded in 2005, Continental Finance is focused on a segment of the market the company believes has been overlooked by traditional credit card issuers and financial institutions.
In addition to the Cerulean Mastercard®, Continental Finance offers cards under the names Reflex, Fit, Verve, Surge, Matrix, and a handful of self-branded Continental Finance credit cards. Most of these cards have a similar fee structure that can include an annual fee, potential setup fees, and/or monthly service fees, which can be quite high. Depending on which of these cards you apply for, you may see an initial credit limit of between $400 and $750.
As for the company itself, Continental Finance is BBB rated A+ and has a range of customer reviews, including both positive and negative reported experiences. It's also worth noting that Continental Finance is not a bank, but is the servicer for the various cards it offers. The issuing bank for the Cerulean and other cards is the Bank of Missouri.
The Continental Finance website offers educational resources for consumers who want to learn more about topics ranging from credit score improvement to FICO and Vantage score model differences. Although the information offered is useful, there are only a handful of topics.
Which Card is the Closest to the Cerulean Card?
While the Cerulean card may appeal to some, the potential fees and charges can quickly add up. If you're looking for a card that offers similar purchasing power and the potential to establish or rebuild your credit, consider the Capital One® Secured Mastercard®.
Capital One® Secured Mastercard®
This card is currently not available.
Capital One is known for its great 24/7 customer service, fair rates and terms, and flexible credit score requirements. With the Capital One® Secured Mastercard®, you get a full-featured credit card with a credit line that can increase as you make on-time monthly payments.
You can also be considered for an unsecured card over time. What's more, there is no annual fee.
These Cards May Be Your Ticket to Better Credit
If you're one of the millions of American consumers who fall into the subprime credit category, you probably feel invisible to most credit card issuers. Most card companies won't even consider you for a conventional credit card unless your score is at least in the mid-600s.
That's why credit-building cards, like the ones we've identified here, are so popular. When used responsibly, a credit-building card can be your ticket to a better credit score and payment history, earning you the right to apply for a more traditional card with all the perks and benefits that come along with it.
Advertiser Disclosure
CardRates.com is a free online resource that offers valuable content and comparison services to users. To keep this resource 100% free, we receive compensation from many of the offers listed on the site. Along with key review factors, this compensation may impact how and where products appear across the site (including, for example, the order in which they appear). CardRates.com does not include the entire universe of available offers. Editorial opinions expressed on the site are strictly our own and are not provided, endorsed, or approved by advertisers.