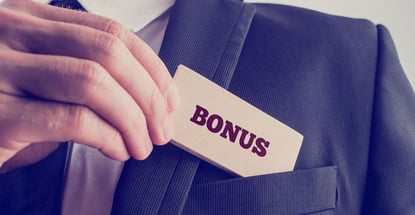 Folks with bad credit frequently assume they are consigned to no-frills credit cards, if they can get a card at all. We're happy to report that you may be able to do better with a credit card that offers bonuses for bad credit.
The credit cards in this review give you additional value despite your low credit score. Plus, by using your credit cards responsibly, you have the opportunity to boost your credit score and qualify for cards with fancier benefits.
Cards | Approval Tips | FAQs
Cards for Bad Credit with Bonus Rewards
Bonus rewards are good, even if they are modest. These credit cards find a way to give you some kind of bonus, even if you have bad credit.
1. Credit One Bank® Unsecured Visa® with Cash Back Rewards
This card is currently not available.
The Credit One Bank® Unsecured Platinum Visa® card lets you earn 1% cash back on eligible purchases. Moreover, the card offers three additional bonus rewards.
First, you can earn 1.1% cash back on purchases from certain eligible merchants. Second, you will be automatically evaluated for a higher credit limit if you pay your bill on time for the first five months. Third, you can access the More Cash Back Rewards Program to get discounts and extra benefits from participating merchants.
2. Credit One Bank® Visa® with Free Credit Score Access
This card is currently not available.
You can track your Experian credit score online for free with the Credit One Bank® Visa® with Free Credit Score Tracking. The card pays 1% cash back on eligible purchases and provides $0 fraud liability.
As a bonus, you get 10% more cash back rewards, a rate of 1.1%, for purchases from participating merchants. Credit One will periodically review your creditworthiness to see whether you qualify for credit limit increases.
3. Credit One Bank® Platinum Visa® for Rebuilding Credit
This card is currently not available.
The Credit One Bank® Platinum Visa® for Rebuilding Credit pays you 1% cash back on eligible purchases and 1.1% on purchases from selected merchants. It reports your credit activity to the three major credit bureaus monthly, which gives you the opportunity to rebuild your credit.
The card offers credit lines from $300 to $3,000, and you can increase your line by demonstrating creditworthy behavior, such as paying your bills on time.
at Discover Card'ssecure website
No Annual Fee, earn cash back, and build your credit with responsible use.
Using your secured credit card helps build a credit history with the three major credit bureaus. Generally, prepaid and debit cards can't do that.
Establish your credit line with your tax return by providing a refundable security deposit of at least $200 after being approved. Bank information must be provided when submitting your deposit.
Automatic reviews starting at 8 months to see if we can transition you to an unsecured line of credit and return your deposit.
Earn 2% cash back at Gas Stations and Restaurants on up to $1,000 in combined purchases each quarter. Plus, earn unlimited 1% cash back on all other purchases – automatically.
Discover is accepted nationwide by 99% of the places that take credit cards.
The Discover it® Secured Credit Card provides cash back rewards — a rarity in the secured card space. As a secured card, you make a refundable deposit to cover your credit limit.
Over time, you may graduate to an unsecured card. This card also lets you view your FICO score for free.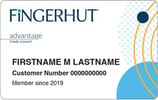 at Fingerhut'ssecure website
Easy application! Get a credit decision in seconds.
Build your credit history – Fingerhut reports to all 3 major credit bureaus
Use your line of credit to shop thousands of items from great brands like Samsung, KitchenAid, and DeWalt
Not an access card
Payments you make on your Fingerhut Credit Account earn 10% toward Payment Rewards. Your rewards accumulate unlimited during a three-month period and you receive them at the end of the period.
You can redeem your rewards for new Fingerhut purchases from your credit account. You must redeem the rewards during the next three months or else they will expire. In addition, you'll receive a free updated FICO score each month.
5 Tips for Approval with Bad Credit
Bad credit need not prevent you from obtaining a credit card. Here are some tips to improve your chances for approval:
Pick the right card: Certain credit cards, including the ones reviewed here, are specifically geared toward consumers with bad credit. These cards look beyond credit scores to see whether you have enough income to qualify for credit. Typically, these cards have modest credit limits and, unless secured, higher APRs. They may also have higher fees.
Apply for a secured card: A secured card is fairly easy to get because you have to deposit cash into an account that acts as collateral on your card usage. If you ever miss a payment or go beyond your limit, the issuer will take the money from your collateral account and may charge fees, increase your APR, reduce your credit limit, or cancel the account. Many issuers let you replace your secured card with an unsecured one after you exhibit creditworthy behavior for a set period.
Become an authorized user: Friends or family members can add you to their credit cards as an authorized user. You get your own copy of the card which you can use as if you were the card owner. You may be able to improve your credit score. If all payments are timely. The card owner is ultimately responsible for all payments.
Start a credit-builder account: Many credit unions offer credit-builder accounts that allow you to build your credit and make it easier to get a credit card. In a credit-builder account, you take out a collateralized loan by depositing the loan proceeds into a locked account. You then repay the loan in monthly installments. Once repaid, your collateral is released back to you. By repaying on time, your credit score should eventually improve.
Fix mistakes on your credit reports: You can get free credit reports annually and dispute any errors you find. If the credit bureau agrees and removes a derogatory entry on the report, your score should immediately improve.
By taking steps to improve your credit, you can access more generous credit cards and qualify for higher credit limits and/or lower APRs.
What is an Introductory Bonus?
Credit card issuers compete for new cardholders in several ways, including signup bonuses. There are a few types:
Bonus rewards: This kind of introductory bonus is available to new cardholders who spend a specified amount on purchases during the first few months after opening the account. Bonus amounts vary by card and the credit score required to get the card. You collect the bonus — cash back, miles, or points — after you meet the minimum spending amount required to achieve the bonus.
Bonus rates: In this type of bonus, you get a special APR, often 0%, for a set number of months after opening the account. The bonus may apply to purchases, balance transfers, or both. In the case of balance transfers, a fee will apply for each transfer. Your APR reverts to normal after the bonus period ends.
Waived fees: Some cards waive certain fees, such as annual fees, cash advance fees, or monthly maintenance fees, during the first year after opening the account.
Whatever form they take, bonuses sweeten credit card usage after opening a new account. Remember, you must be a new cardholder to obtain introductory bonuses.
How Can a Credit Card Improve My Credit Score?
Obtaining a credit card is a neutral event — it won't significantly help or hurt your credit score. What counts is how you use it.
Responsible use of credit is the key to improving your score. Here are five tips:
Pay your bills on time, every time. Failure to do so will only hurt your score. If your payments fall behind by 90 days or more, you will be considered delinquent and may be put into collections. That will make a substantial and long-lasting impact on your credit score. If you pay on time and pay at least the minimum amount due (hopefully, you'll pay more than that) for several months in a row, you could see your score start to rise.
Control your credit utilization ratio (CUR). This is the amount you owe divided by the amount of credit available to you. Typically, you want to keep your CUR below 30%, but getting down to 20% can help improve your credit score. Consider paying off one or more of your credit cards, perhaps with the help of balance transfers to consolidate your debt.
Keep old accounts, even if dormant. Your credit score improves as your accounts age. Closing accounts can lower the average age, and it also reduces your available credit, which can increase your CUR and hurt your score.
Increase the mix of your credit sources. Instead of opening another credit card account, consider a personal loan or home equity line of credit. A wider range of credit types can help your score.
Refrain from multiple new credit applications within a short period (say, 60 to 90 days). Each application causes a potential creditor to inquire about your credit history. Multiple inquiries in a short period can hurt your score, so spread them out throughout the year.
The most important single thing to do is to check your credit reports from each of the three credit bureaus for errors and correct them. This can immediately improve your score.
Is a Secured Card My Only Option with Bad Credit?
A secured card is a great option if you have bad credit, but it is by no means your only one. The cards reviewed here, as well as others we have reviewed, are specifically geared to folks with bad credit.
A secured card requires you sock away cash in a locked bank account to collateralize your credit card. For many, this is unrealistic. If so, you may consider cards such as the Credit One® Bank Unsecured Platinum Visa®. It offers cash back on your purchases and other benefits not always found with credit cards aimed at bad credit consumers.
Store cards like the Fingerhut Credit Account are usually easy to obtain. They have tight credit limits and can be used only at the specified store(s). By using these cards responsibly, you can build your credit scores and may eventually qualify for cards with more benefits.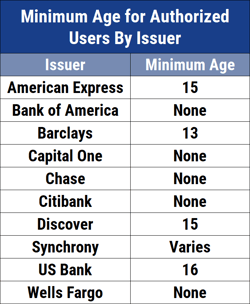 As mentioned earlier, becoming an authorized user of another person's credit card is a quick option to access credit despite a low score. You can use the card as your own up to the credit limit, and ultimately it is the card owner, not you, who is responsible for making payments.
However, you should, by all means, use the card responsibly and within the parameters set by the card owner. The credit scores of both you and the owner ride on creditworthy behavior, which gives you the opportunity to boost your score to the point where you can qualify for your own card.
In any event, it is bad form to do anything that will hurt the card owner's credit, to say nothing of the toll it will take on your relationship.
Work Your Way Toward Higher Limits & Generous Benefits
You can get a credit card even if your credit is bad. As this review shows, you may even get one that offers bonus rewards.
Although rare, credit card bonuses for bad credit exist and the cards offer significant benefits. Best of all, they can help build your credit, thereby preparing you for cards with higher credit limits and more generous benefits.
Advertiser Disclosure
CardRates.com is a free online resource that offers valuable content and comparison services to users. To keep this resource 100% free, we receive compensation from many of the offers listed on the site. Along with key review factors, this compensation may impact how and where products appear across the site (including, for example, the order in which they appear). CardRates.com does not include the entire universe of available offers. Editorial opinions expressed on the site are strictly our own and are not provided, endorsed, or approved by advertisers.