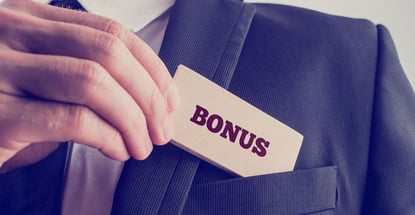 Folks with bad credit frequently assume they are consigned to no-frills credit cards, if they can get a card at all. We're happy to report that you may be able to do better with a credit card that offers bonuses for bad credit.
The credit cards in this review give you additional value despite your low credit score. Plus, by using your credit cards responsibly, you have the opportunity to boost your credit score and qualify for cards with fancier benefits and big signup bonuses.
Cards | Approval Tips | FAQs
Cards For Bad Credit With Rewards
Bonus rewards are good, even if they are modest. These credit cards find a way to give you some kind of bonus, even if you have bad credit.
No annual or hidden fees, and you can earn unlimited 1.5% cash back on every purchase, every day. See if you're approved in seconds
Put down a refundable $200 security deposit to get a $200 initial credit line
Building your credit? Using a card like this responsibly could help
Enjoy peace of mind with $0 Fraud Liability so that you won't be responsible for unauthorized charges
You could earn back your security deposit as a statement credit when you use your card responsibly, like making payments on time
Be automatically considered for a higher credit line in as little as 6 months with no additional deposit needed
The Capital One Quicksilver Secured Cash Rewards Credit Card card lets you earn unlimited cash back on eligible purchases. Moreover, the card offers several additional rewards.
First, you can earn your security deposit back when you make your payments on time. Second, you will be automatically evaluated for a higher credit limit if you pay your bill on time for the first six months. Third, you won't be held responsible for any unauthorized charges to your account.
The Surge Secured Mastercard® has a low APR and a modest annual fee, but it offers 1% cash back on eligible purchases and provides $0 fraud liability.
You'll also have access to your VantageScore to keep track of your credit-building progress. We don't recommend keeping this card after your credit score improves to the fair or better range, after which you'll qualify for better card options.
The Secured Sable ONE Credit Card pays you 1% cash back on eligible purchases and 2% back on purchases with select merchants. It reports your credit activity to the three major credit bureaus monthly, which gives you the opportunity to rebuild your credit.
This card comes with premium card perks including cash bonuses when you achieve a 700 credit score, rental car insurance, and cell phone protection. It also offers one of the fastest paths to upgrading to an unsecured card and is definitely worth your consideration.
The Bank of America® Customized Cash Rewards Secured Credit Card is a secured card with generous cash back rewards — and you get to choose your highest-earning rate category based on what you buy most of. And you can change your highest-earning category every month.
This secured Visa credit card can help you on your path to good credit, whether you're building credit for the first time or rebuilding credit after a few financial mistakes.
The Discover it® Secured Credit Card provides cash back rewards — a rarity in the secured card space. As a secured card, you make a refundable deposit to cover your credit limit.
Over time, you may graduate to an unsecured card. This card also lets you view your FICO score for free.
And finally, we've arrived at the sole unsecured card in this list — the Revvi Card. This card offers 1% cash back on all purchases, but it has a high purchase APR, so be sure to pay your balance off every month.
It also charges an annual fee, among other fees, so be sure to read the terms and conditions before applying. Alas, that's the norm for cards for bad credit, especially unsecured cards that don't have a security deposit to fall back on if you miss a payment.
Payments you make on your Fingerhut Credit Account earn 10% toward Payment Rewards. Your rewards accumulate unlimited during a three-month period and you receive them at the end of the period.
You can redeem your rewards for new Fingerhut purchases from your credit account. You must redeem the rewards during the next three months or else they will expire. In addition, you'll receive a free updated FICO score each month.
5 Tips For Approval With Bad Credit
Bad credit need not prevent you from obtaining a credit card. Here are some tips to improve your chances of approval:
Pick the right card: Certain credit cards, including the ones reviewed here, are specifically geared toward consumers with bad credit. These cards look beyond credit scores to see whether you have enough income to qualify for credit. Typically, these cards have modest credit limits and, unless secured, higher APRs. They may also have higher fees.
Apply for a secured card: A secured card is fairly easy to get because you have to deposit cash into an account that acts as collateral on your card usage. If you ever miss a payment or go beyond your limit, the issuer will take the money from your collateral account and may charge fees, increase your APR, reduce your credit limit, or cancel the account. Many issuers let you replace your secured card with an unsecured one after you exhibit creditworthy behavior for a set period.
Become an authorized user: Friends or family members can add you to their credit cards as an authorized user. You get your own copy of the card which you can use as if you were the card owner. You may be able to improve your credit score. If all payments are timely. The card owner is ultimately responsible for all payments.
Start a credit-builder account: Many credit unions offer credit-builder accounts that allow you to build your credit and make it easier to get a credit card. In a credit-builder account, you take out a collateralized loan by depositing the loan proceeds into a locked account. You then repay the loan in monthly installments. Once repaid, your collateral is released back to you. By repaying on time, your credit score should eventually improve.
Fix mistakes on your credit reports: You can get free credit reports annually and dispute any errors you find. If the credit bureau agrees and removes a derogatory entry on the report, your score should immediately improve.
By taking steps to improve your credit, you can access more generous credit cards and qualify for higher credit limits and/or lower APRs.
What Is an Introductory Bonus?
Credit card issuers compete for new cardholders in several ways, including signup bonuses. There are a few types:
Bonus rewards: This kind of introductory bonus is available to new cardholders who spend a specified amount on purchases during the first few months after account opening. Bonus amounts vary by card and the credit score required to get the card. You collect the bonus — cash back, miles, or points — after you meet the minimum spending amount required to achieve the bonus.
Bonus rates: In this type of bonus, you get a special APR, often 0%, for a set number of months after opening the account. The bonus may apply to purchases, balance transfers, or both. In the case of balance transfers, a fee will apply for each transfer. Your APR reverts to normal after the bonus period ends.
Waived fees: Some cards waive certain fees, such as annual fees, cash advance fees, or monthly maintenance fees, during the first year after opening the account.
Whatever form they take, bonuses sweeten credit card usage after opening a new account. Remember, you must be a new cardholder to obtain introductory bonuses.
How Can a Credit Card Improve My Credit Score?
Obtaining a credit card is a neutral event — it won't significantly help or hurt your credit score. What counts is how you use it.
Responsible use of credit is the key to improving your score. Here are five tips:
Pay your bills on time, every time. Failure to do so will only hurt your score. If your payments fall behind by 90 days or more, you will be considered delinquent and may be put into collections. That will make a substantial and long-lasting impact on your credit score. If you pay on time and pay at least the minimum amount due (hopefully, you'll pay more than that) for several months in a row, you could see your score start to rise.
Control your credit utilization ratio (CUR). This is the amount you owe divided by the amount of credit available to you. Typically, you want to keep your CUR below 30%, but getting down to 20% can help improve your credit score. Consider paying off one or more of your credit cards, perhaps with the help of balance transfers to consolidate your debt.
Keep old accounts, even if dormant. Your credit score improves as your accounts age. Closing accounts can lower the average age, and it also reduces your available credit, which can increase your CUR and hurt your score.
Increase the mix of your credit sources. Instead of opening another credit card account, consider a personal loan or home equity line of credit. A wider range of credit types can help your score.
Refrain from multiple new credit applications within a short period (say, 60 to 90 days). Each application causes a potential creditor to inquire about your credit history. Multiple inquiries in a short period can hurt your score, so spread them out throughout the year.
The most important single thing to do is to check your credit reports from each major credit bureau for errors and correct them. This can immediately improve your score.
You gain access to a universe of higher-quality credit cards, among them the Chase Sapphire Preferred® Card and Chase Sapphire Reserve®, both of which pay out valuable Chase Ultimate Rewards points, if you achieve a good credit score.
Good credit means more than a fancy credit card. It unlocks access to loans with low interest rates and favorable terms. 
Building credit can be handy should you apply for personal loans, which generally do not require collateral. Banks seldom make personal or business loans to borrowers with poor credit. And the best car financing deals — auto loans and leases — often require you to have a solid credit score. 
A clean credit report usually accompanies a good credit score. You'll find it easier to land a job or rent an apartment when your credit report reveals responsible behavior.
Is a Secured Card My Only Option With Bad Credit?
A secured card is a great option if you have bad credit, but it is by no means your only one. The cards reviewed here, as well as others we have reviewed, are specifically geared to folks with bad credit.
A secured card requires you to sock away cash in a locked bank account to collateralize your credit card. For many, this is unrealistic.
Store cards like the Fingerhut Credit Account are usually easy to obtain. They have tight credit limits and can be used only at the specified store(s). By using these cards responsibly, you can build your credit scores and may eventually qualify for cards with more benefits.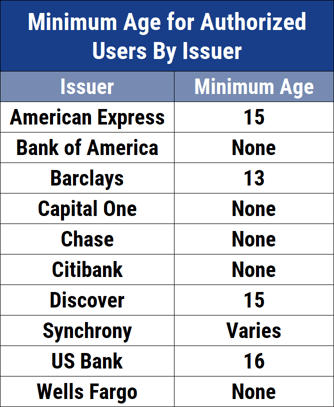 As mentioned earlier, becoming an authorized user of another person's credit card is a quick option to access credit despite a low score. You can use the card as your own up to the credit limit, and ultimately it is the card owner, not you, who is responsible for making payments.
However, you should, by all means, use the card responsibly and within the parameters set by the card owner. The credit scores of both you and the owner ride on creditworthy behavior, which gives you the opportunity to boost your score to the point where you can qualify for your own card.
In any event, it is bad form to do anything that will hurt the card owner's credit, to say nothing of the toll it will take on your relationship.
Why Do Credit Cards Have Bonuses?
Competition in the credit card industry, if not cutthroat, certainly is spirited. Only some of the largest issuers (e.g., Capital One, American Express, Visa, Discover, etc.) have advertising budgets for TV and cable. But all credit cards offer some distinct advantages, including easy approval, low APRs, low fees, and signup bonuses, to attract cardowners. 
Providing a bonus to new cardmembers is a tactic primarily used to increase card ownership among folks with good credit. In contrast, issuers may offer easy approval to attract folks with subprime credit. 
The credit cards in this review buck these conventional marketing strategies by providing bonuses or membership rewards to poor credit consumers. 
To be sure, the perks from the reviewed cards are relatively modest. Even so, they help differentiate these subprime cards, warranting recognition from CardRates.com and the other major review sites.
Secured credit cards are more likely to offer the perks missing from most subprime unsecured cards. The issuers of secured cards can afford bonuses and membership rewards because cardholders deposit collateral to cover missed payments. 
But an unsecured credit issuer must reserve some of its revenues to absorb losses from delinquencies, defaults, collections, and charge-offs, leaving less money for perks. 
Why Am I Ineligible For My New Card's Signup Bonus?
Many credit cards take pains to discourage bonus abuse. Some cardholders take advantage of signup bonuses and cancel their cards before the first anniversary to avoid the annual fees. Card issuers have started charging annual fees shortly after approval to combat the potential losses. 
A credit card issuer can strike back in one or more ways, including:
Disallow signup bonuses for former cardholders until a set period elapses, often several years
Increase the annual fees
Limit how many credit cards they will issue to one cardholder
Restrict how many new credit cards, including those from other issuers, you can get within a set period (e.g., the Chase 5/24 Rule)
Payout bonuses over a longer period, such as one year, as is the case with the Discover Cashback Match program.
Ban signup bonuses when you upgrade a card that already paid you a bonus
Reduce or eliminate signup bonuses and other perks altogether
Issuers have started to implement the last of these measures. Citi and Chase no longer offer price protection, a way to ensure you don't overpay for your purchases. Amex and Discover have also cut some card benefits. 
A word to the wise: Act now to get lucrative bonuses before they evaporate. 
If you've accumulated large balances on several credit cards, consider getting a new card with a 0% intro APR on balance transfer transactions. You can use the balance transfer deal to consolidate your debt and avoid new interest charges on the balance for the promotional period.
What Are the Differences Between Secured and Unsecured Credit Cards?
You must deposit collateral to get a secured credit card. In most cases, the size of the security deposit equals your credit line. These credit cards are available to consumers with bad credit and usually offer advantages missing from their subprime, unsecured cousins.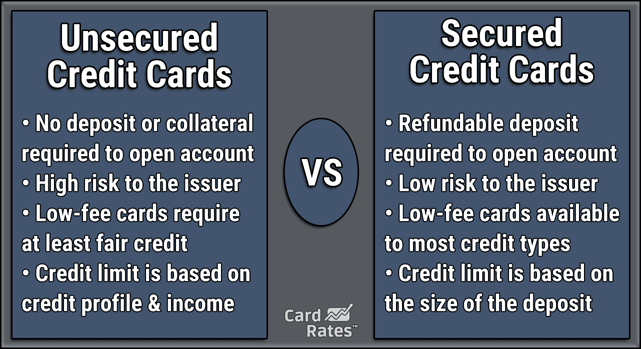 The issuers of subprime unsecured cards pay far more attention to your credit score and history when deciding whether to approve your application. No collateral cushions their exposure to card defaults, resulting in cards with high costs, low credit limits, and meager perks. 
One way to boost your FICO credit score is to keep your credit utilization ratio (the amount of credit used divided by total credit available) below 30%.
Can I Get an Unsecured Credit Card With a 500 Credit Score?
It's challenging to get an unsecured credit card with a 500 credit score. Consumers with this low credit score generally must apply for secured credit cards. A secured card helps them build credit when they make timely payments.
Most issuers of secured credit cards reward on-time payments by upgrading you to an unsecured card, generally within a year of your opening the account. With the approval of the credit card company, you can usually increase your credit limit by plumping up your security deposit. 
Increasing your unsecured card's credit limit is much harder, requiring a positive payment history, sufficient income, and controlled debt levels.
Are Signup Bonuses Taxable?
In most cases, you don't have to include your signup bonuses in your taxable income. Instead, you treat these bonuses as non-taxable discounts or rebates. 

The Amazon cards are an exception because you get the signup bonus automatically without any purchase requirements.
The bonus, an instant Amazon gift card, is taxable since it is not a rebate. 
But don't panic if you just got the card — you only have to report instant bonuses that exceed $600, well above the value of the Amazon gift card.
Work Your Way Toward Higher Limits & Generous Benefits
You can get a credit card even if your credit is bad. As this review shows, you may even get one that offers bonus rewards.
Although rare, credit card bonuses for bad credit exist and the cards offer significant benefits. Best of all, they can help build your credit, thereby preparing you for cards with higher credit limits and more generous benefits.
Advertiser Disclosure
CardRates.com is a free online resource that offers valuable content and comparison services to users. To keep this resource 100% free, we receive compensation for referrals for many of the offers listed on the site. Along with key review factors, this compensation may impact how and where products appear across CardRates.com (including, for example, the order in which they appear). CardRates.com does not include the entire universe of available offers. Editorial opinions expressed on the site are strictly our own and are not provided, endorsed, or approved by advertisers.