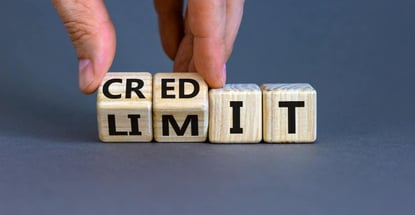 Who the heck needs a $100,000 credit limit? Well, millions of apartment dwellers in New York, London, Tokyo, and dozens of other expensive cities wouldn't settle for less. Not to mention affluent households in every nook and cranny of this great nation.
For folks who can afford them, $100,000 limit credit cards provide the convenience of making large purchases without hassles. Many of these cardowners do not intend to finance their big-ticket purchases but will pay the monthly balances instead.
For others, a high-limit credit card, perhaps combined with a 0% intro APR on a new account opening, can help finance a new car, a wedding, or a world cruise. The cards reviewed below will support all these needs and more. For the rest of us, it's nice to dream, eh?
Credit Cards With $100,000+ Spending Limits
These three cards have predefined spending limits that may reach $100,000 or more, according to cardholder reports. To be sure, most owners have much lower credit lines, but the potential is there to achieve six figures if you have the necessary credit score and income.
Note that issuers generally only define the minimum credit limit available, so these cards represent what we could find according to real cardholders in various forums. It's worth noting you probably won't start with a $100,000 limit but may achieve it over time on any of these cards.
Chase Sapphire Reserve® is the bank's flagship credit card with a preset spending limit. That limit begins at $10,000 and, according to forum posts, can reach as high as $500,000. Whatever the limit, this Visa credit card provides a lot of value for its relatively high annual fee. 
Many use Sapphire Reserve as their primary travel card. It offers generous travel rewards and coveted benefits, such as unlimited airport lounge access, travel credits, and insurance for many travel-related expenses. Its Chase Ultimate Rewards are worth 50% more when you redeem them for travel, or you can transfer your points one-for-one or more to several loyalty programs.
The Chase Sapphire Preferred® Card is Reserve's junior partner. While charging only a moderate annual fee, this Visa credit card provides many perks similar to Chase's top card. The starting credit limit is $5,000, but it too may offer a $100,000 or higher credit line to a few wealthy cardowners.
Its Chase Ultimate Rewards points are worth 25% more when you redeem them for travel. The card also provides several insurance benefits you won't find on many cards costing the same or more. 
The Bank of America® Premium Rewards® credit card is a natural choice for well-heeled bank customers with a checking, investment, or savings account. We have indirect evidence that its credit limit may reach as high as $120,000, according to forum comments and the limits on lesser cards, such as the reported $95,000 limit on the Bank of America® Customized Cash Rewards credit card. 
This high-limit credit card has a high annual fee to match. Redeemed reward points are worth up to 75% more, depending on your other accounts and balances at Bank of America and Merrill Lynch.
"Charge Cards" With No Preset Spending Limits
These cards have no preset spending limits (NPSL). This doesn't mean you can spend as much as you want, only that the maximum amount is flexible based on your current circumstances and account history. That can translate into spending limits exceeding $100,000 for those who qualify.
Amex doesn't really refer to these cards as charge cards anymore, but they do still have flexible spending limits. Cardmembers historically had to repay each billing cycle's entire balance, but these cards now offer financing options that resemble those of a standard credit card.
The Platinum Card® offsets a hefty annual fee with generous travel and shopping perks. You may be able to charge $100,000 or more on this NPSL card if you have an excellent credit history and debt-to-income ratio.
The card can pay for itself through its initial signup bonus, reward points, and various credits. You can earn the highest reward rate by booking your trips and hotel stays through American Express Travel. The card offers credits for digital entertainment subscriptions, Walmart+ memberships, air travel costs, Uber rides, and Equinox app users/club members, among others. 
If you'd prefer a more moderate annual fee, theAmerican Express® Gold Card offers many compelling reasons to own it. As an NPSL card, it provides the card membership a chance to obtain a six-digit spending limit.
Foodies may want this American Express card because of its generous rewards for supermarket and restaurant purchases. You even receive credits for using Grubhub to deliver your food. And if you enjoy hotel dining, book a stay at The Hotel Collection through American Express Travel to earn an immediate credit.
Rounding out the trio of personal NPSL cards from this credit card issuer, the American Express® Green Card has the lowest annual fee yet still packs a few goodies. These include a nice signup bonus, high reward rates, and yearly credits for LoungeBuddy and CLEAR.
As with the other American Express NPSL cards, this one lets you finance your purchases through Pay Over Time or Plan It, which we describe below. The card does not charge foreign transaction fees.
The Business Platinum Card® from American Express resembles its consumer version but offers additional benefits to business owners. Those include credits for each eligible purchase from Dell, Indeed, and your wireless telephone service provider.
This business credit card encourages big purchases ($5,000+) with a higher reward rate. Employee cards are free and allow you to set an individual spending limit for each additional cardholder. You can finance purchases through Pay Over Time, but missed payments trigger a stout penalty APR.
The American Express® Business Gold Card is an excellent option because it can earn bonus points on two spending categories of your choosing. Unlike a traditional card with a set limit, the amount you can spend depends on factors such as your purchase, payment, and credit history.
Business owners will appreciate the card's expense management tools, including a year-end summary of charges, free employee cards, and integration with QuickBooks and Vendor Pay. You can set up flexible account alerts to monitor additional cardholder spending, spot irregular charges, and avoid late payments. 
How Do Credit Card Limits Work?
Card issuers determine your card's maximum spending cap — this is your credit limit and it applies to the sum of your purchases, cash advances, and balance transfers. The card issuer will likely decline any transactions that would cause you to exceed your credit line, and some may even charge you a penalty fee.
Issuers consider several factors when setting your credit limit:
Credit score: Issuers depend on your credit score to approve your application, set your interest rate, and decide your credit limit. Naturally, a higher score can support a larger credit card limit and increase your buying power.
Credit history: Your credit reports provide issuers with a historical perspective regarding your creditworthiness. The FICO scoring system assigns 35% of your score to your credit history, the single most significant factor. Responsible credit card use (i.e., paying on time and maintaining low credit card balances) can result in a higher credit line. 
Debt capacity: Card issuers want evidence that you can afford to pay your bills. This factor is evaluated through your debt-to-income (DTI) ratio. A high DTI may discourage issuers from granting you a large credit limit. Your DTI ratio hinges on your income, monthly payments, and total debt.
History with the credit card issuer: The longest a credit bureau can legally keep items on your credit report is 10 years. Issuers have no such requirement and may never forget their past experiences with a card member. For instance, if you ever defaulted on a credit card debt, you'll have much better luck applying to a different issuer.
Knowing these factors can help you understand why an issuer offers a particular credit limit. Obviously, if you qualify for a $100,000 credit line, you came up aces on all four factors.
How Does a Charge Card Differ From a Credit Card?
Unlike a credit card, a charge card has no preset spending limit and may require full payment each month unless it offers a financing plan. In addition, charge cards usually have stricter qualification requirements, excellent perks, and hefty annual fees. 
Let's examine those differences in detail.
Qualification Requirements
Charge cards are more discerning than their credit card cousins. Issuers usually require a sizable income, a reasonable DTI ratio, and excellent credit. It also helps if your records show you to be a big spender.
No Preset Spending Limits
Charge cards generally don't have a preset spending limit, but the issuer may still limit how much you can spend using the card. Your purchasing power may change based on your payment history, credit, income, debts, and other risk factors.
You can ask the issuer for a credit limit increase if you feel the current one is too low. In contrast, credit card limits are explicit, and issuers control them tightly.
Balances Are Generally Due Each Month
By default, charge cards do not extend credit beyond the monthly grace period (typically 21+ days after the end of the billing cycle). This means you must pay the entire balance due by the deadline or suffer the consequences: penalties, reduced credit limits, and even card cancellation. 
But charge cards generally now offer financing options that resemble those of credit cards. For example, American Express charge cards offer the Pay Over Time plan with its own spending limit. This option lets you choose whether to pay in full each month or carry a balance with interest.
Exempt From Credit Utilization Ratio Calculation
Unless you take a financing option, the credit bureaus ignore your charge card balances when calculating your credit utilization ratio. 

Remember that charge cards still affect your payment history, average credit age, credit mix, and new credit inquiries, so they still factor into your credit scores.
How Do I Get a $100,000 Credit Limit?
You will need an excellent credit profile, a high income, a record as a big spender, and manageable debt levels:
Credit profile: The FICO system considers excellent scores that range from 800 to 850. If you want a colossal spending limit, that's probably the territory you must occupy.
Income: Millionaire status may be necessary for a $100,000 credit line, although an issuer may require a multimillion-dollar income just to be safe.
Spending Profile: Credit card issuers don't want to hand out $100,000 credit limits to just anyone. The Centurion Card — an invite-only offering from American Express — reportedly demands that you reliably charge $250 million per year to get and keep the account.
Current debt and credit balances: You should be able to demonstrate your ability to efficiently handle the debt. That means excellent DTI ratios.
Satisfying these criteria doesn't guarantee a $100,000 credit limit, but it may get you pretty close. You may have to approach the target in several steps, but perseverance can eventually win the day.
What Credit Limit Can I Get With a 750 Credit Score?
You should be eligible for a credit limit of at least $10,000 if you apply for a Visa Infinite or Mastercard World Elite card, which requires a minimum score of 670. You may qualify for credit limits of $15,000 to $50,000 or higher, depending on other factors like your income.
While obtaining a $100,000 credit limit with a 750 score may be possible, you'll have better odds with a score of 800 or higher.
How Can I Increase My Credit Limit?
Paying your bills on time, keeping your debt in check, and reporting income increases to your card issuer can help you get a credit limit increase. You can follow these paths to a higher credit limit:
Apply for a higher-limit card: Credit card companies use proprietary methods to determine card limits. Applying to a new issuer may be enough to secure a larger credit line.
Request an increase: You can call your credit card issuer and request an increase, or you may be able to request one online. Some issuers require hard credit inquiries to grant a credit limit increase, so you may want to limit your request to a single card to avoid multiple inquiries, especially if you're denied.
Negotiate but don't beg: You can speak to a customer rep to press your case for a higher credit line, but emphasize you deserve it rather than need it. Discuss your long-term positive record, loyalty to the issuer, recent salary increase, and other creditworthy behavior. Remember to be polite – it may help and couldn't hurt.
Don't be greedy: A reasonable increase is probably in the 10% to 25% range. Asking for more may send warning signals to the issuer and sabotage your request. No one carved these percentages in stone, but they are pretty standard. 
Mention a balance transfer: Issuers may be more willing to grant you additional credit if you plan to apply it to balance transfers from other credit cards. Credit card companies enjoy obtaining your balances and collecting transfer fees. Of course, it helps to have a clean credit history so the issuer believes you'll follow through on the transfers.
You May Qualify For a $100,000+ Credit Limit
For most of us, $100,000 limit credit cards are a pipe dream. But for the privileged few, they are a reality that adds a touch of convenience when spending large sums. 
Our review of high-limit and NPSL credit cards surveys options that may fit your lifestyle needs. If you carry one or more in your wallet, consider purchasing identity theft insurance, as the wealthy are tempting targets for hackers, fraudsters, and thieves.
Advertiser Disclosure
CardRates.com is a free online resource that offers valuable content and comparison services to users. To keep this resource 100% free, we receive compensation for referrals for many of the offers listed on the site. Along with key review factors, this compensation may impact how and where products appear across CardRates.com (including, for example, the order in which they appear). CardRates.com does not include the entire universe of available offers. Editorial opinions expressed on the site are strictly our own and are not provided, endorsed, or approved by advertisers.