With travel volume nearly at pre-pandemic levels, there's never been a better time to own a flight miles credit card. These cards can reward you with free airplane trips or seat upgrades, and you may receive money-saving benefits such as lounge access and free baggage checks.
Below, we review general-purpose, co-branded, and business flight-miles cards. These cards appeal to a broad range of consumers, from those looking to economize flight costs to those seeking luxurious travel experiences. The chances are good that one or more of these cards belongs in your wallet.
Best General-Purpose Flight Miles Cards
These credit cards provide reward miles you can use to pay for flights on any airline. You can also cash in your travel card miles or use them to pay for other travel expenses.
You can redeem your Discover it® Miles rewards to reimburse your travel expenses, including airline tickets, car rentals, hotel rooms, travel agent fees, online travel sites, commuter transportation, dining, and gas purchases. New card members receive a Miles-for-Miles Match on all membership rewards posted during the first year following account opening.
You can convert your airline card miles into cash rewards through an electronic deposit to your bank account. Your airline miles have a fixed value and never expire, and you'll receive a check for unused miles if you close the account.
Frugal travelers with excellent credit will appreciate not paying annual and foreign transaction fees with the Capital One VentureOne Rewards Credit Card. The card's rewards can pay for any airline flight without restricting you to a particular airline or travel schedule. It offers new cardmembers a signup bonus and a 0% introductory APR promotion for purchases and balance transfers.
You can redeem your airline miles to book trips on the Capital One Travel website, apply them to reimburse previous travel expenses or convert them to cash rewards as a check, statement credit, or gift card. You can also transfer your miles to more than 15 hotel and airline loyalty programs.
The Capital One Venture Rewards Credit Card charges a moderate annual fee in return for a high, flat rewards rate, airport lounge access, and flexible flight miles. You can use your miles to book trips through Capital One Travel. Alternatively, you can use miles to reimburse past travel expenses.
In addition, you can transfer your miles to any of at least 15 travel loyalty programs. You can also redeem your miles to pay for Amazon.com or PayPal purchases. The card's signup bonus offer is unsurpassed among Capital One credit cards.
The Capital One Venture X Rewards Credit Card is this issuer's premium travel credit card, with an annual fee to match. Among other perks, it provides access to Capital One Lounges and the Priority Pass Lounge Network. Capital One Lounges offers chef-inspired food, relaxation rooms, and high-speed internet.
Airline card benefits include annual travel credits, anniversary bonuses, and Global Entry or TSA PreCheck fee reimbursement. The card rewards you handsomely for flights, hotel stays, and rental cars you book through Capital One Travel.
Best Co-branded Flight Miles Cards
The following cards provide airline-specific frequent flyer miles. You can use these miles to pay for flights and upgrades on the co-branding airline and its partners. These miles are less flexible than those from general-purpose travel cards — you cannot redeem your rewards for cash.
The Delta SkyMiles® Reserve American Express Card is the best credit card in this group for Delta loyalists. It also charges the highest annual fee, but you receive a large signup bonus, a high rewards rate, and an annual companion certificate. You get a discount when booking travel with SkyMiles directly through Delta.
The card lets you check your first bag for free on Delta and partner flights. It reimburses you for TSA PreCheck or Global Entry fees. The card provides two Delta Sky Club one-time guest passes annually. You also receive complimentary access to the Centurion Lounge network.
The Citi® / AAdvantage® Platinum Select® World Elite Mastercard® offers excellent value for its moderate annual fee (waived for the first year). This platinum card lets you earn bonus flight miles for purchases from American Airlines, gas stations, and restaurants. Cardmembers can redeem AAdvantage miles for American Airlines flights, seat upgrades, car rentals, hotel stays, and vacation packages. 
Benefits of this platinum card include free baggage checks, anniversary bonuses, and no foreign transaction fees. You also receive preferred boarding on American Airlines flights, a 25% savings on in-flight food and beverage purchases, and access to Citi Entertainment events.
The Delta SkyMiles® Blue American Express Card lets you earn rewards on eligible purchases made directly with Delta and at restaurants. This no-annual-fee card offers new cardmembers bonus SkyMiles when they spend the required amount on purchases within the first three months of account opening.
You can redeem your flight miles for free or discounted airline tickets when you book through Delta. Cardmembers can use their cards for a partial rebate on in-flight purchases. Other benefits include special access to entertainment events, eligible purchase protection, extended warranty coverage, car rental insurance, and no foreign transaction fees.
The JetBlue Card offers a signup bonus when you spend the required amount on purchases within the first three months. It has no annual fees, foreign transaction fees, or blackout dates. It also offers an introductory period of 0% APR on balance transfers to new cardmembers.
The card provides bonus points on eligible JetBlue, restaurant, and grocery purchases. It also saves cardmembers money on in-flight food and drink purchases. You can redeem your TrueBlue miles without restrictions for any JetBlue seat and accumulate miles faster through the card's Bonus Point Pooling program.
Best Business Flight Miles Cards
Small business owners can use these credit cards to separate their professional and personal travel spending. The Capital One card offers general-purpose flight miles, while the rest reward you with airline-specific frequent flyer miles.
If your business has you traveling often, the Capital One Spark Miles for Business credit card can have you going in style without breaking the bank. You'll earn unlimited 2X miles on every eligible purchase and never pay a foreign transaction fee. The card waives its moderate annual fee for the first year. 
New cardholders can earn a signup bonus after they meet the card's spending requirement during the first three months after account opening. You can redeem your miles for travel expenses or transfer them to any one of more than 15 loyalty programs. The card reimburses you for TSA PreCheck or Global Entry fees.
The Southwest® Rapid Rewards® Performance Business Credit Card charges a moderately high annual fee. In return, you can earn bonus rewards for Southwest Airlines purchases, plus in-flight wifi credits and priority boarding.
The card reimburses you for TSA PreCheck® or Global Entry fees, insures against luggage loss or delay, and provides free checking of two bags. You can obtain employee cards for free and collect all the rewards. Other benefits include travel accident insurance, auto rental insurance, purchase protection, roadside dispatch, and extended warranty coverage.
For a moderate annual fee, the United℠ Business Card provides free passes to the United Airlines Club, free employee cards, and priority boarding. The card never burdens you with foreign transaction fees or blackout dates.
Card members receive annual travel credits, rebates on United Airlines in-flight purchases, free baggage checks, insurance against insurance, extended warranties, and protection against damaged or stolen items.
Southwest Airlines business customers seeking a balance between moderate costs and benefits should consider the Southwest® Rapid Rewards® Premier Business Credit Card. The annual fee is half that of the Performance card but delivers about 75% of the more expensive card's rewards and perks.
You earn bonus miles for purchases from Southwest Airlines and hotel and car rental partners. The card charges no fees for ticket changes and lets you check your first two bags for free. It insures your baggage against loss and delayed arrival. The card offers reward seating with no blackout dates on more than 100 destinations in the Western Hemisphere. 
What Are Flight Miles?
Flight miles (also called air miles) are rewards you can use to pay for airline expenses and related travel costs. You earn them from flight miles credit cards and/or membership in airline frequent flyer programs. 
Air miles credit cards award general-purpose or co-branded flight miles. The cards may pay a flat rate on all purchases or higher rewards for specific spending categories, such as travel, groceries, and gasoline.

You can redeem your card miles for free flights, seat upgrades, and other travel perks. Don't worry if you don't have enough miles to pay the cost of a flight — you can cover the shortfall with cash, your credit card, or, with co-branded cards, by purchasing extra frequent flyer miles from the airline. 
How Do I Apply For a Flight Miles Card?
Airline credit card issuers make the application process fast and easy. Once you decide on a specific card, you can visit the issuer's website and enter the required information online. You need to provide your name, date of birth, Social Security Number, home address, and contact information.
Qualifying for most airline credit cards requires good or excellent credit. The issuer may also ask about your income, employment, debts, and monthly housing costs. Many issuers allow you to prequalify for a card without a hard credit check. While prequalification doesn't guarantee final approval, it does indicate whether it's feasible.
When you formally apply, the issuer pulls your credit report from one or more of the three major credit bureaus (Experian, Equifax, and TransUnion). A hard pull may impact your credit score, but the effect is minor and temporary.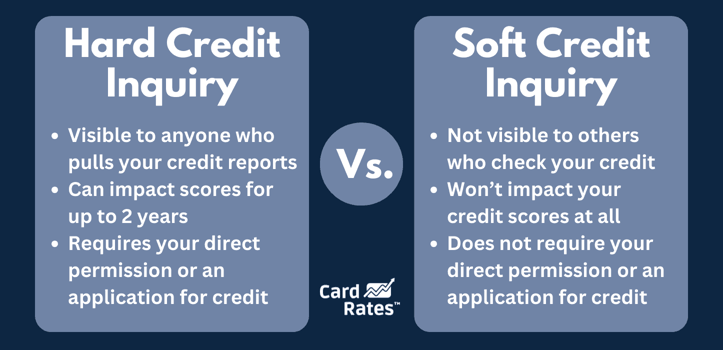 Upon approval, the issuer asks you to e-sign a cardmember agreement containing the card's benefits, costs, and limitations. Please read and understand the agreement to avoid unpleasant surprises down the road.
Most issuers can ship your card within 10 days, and some offer expedited delivery.
How Can I Redeem Flight Miles?
Redeeming flight miles is pretty straightforward. Typically, you redeem co-branded miles through the airline's website, logging in with the frequent flyer number associated with your travel card account. You can search for flights and select tickets that meet your requirements. The airlines show airfares in both dollars and miles.
The number of miles required for a flight depends on many factors, including destination, date, distance, number of stops, and overall availability. You may have to pay taxes and fees.
Conversely, you may redeem general-purpose flight miles through your credit card company. You can use your miles to pay for past purchases or to book new travel. You can even convert these miles into cash.

Most general-purpose miles cards offer online portals, allowing you to explore your options. These cards usually provide a statement credit to reimburse you for an eligible travel purchase in exchange for miles. But some issuers, including Capital One and American Express, allow you to redeem your general-purpose miles to book future flights through their in-house travel agencies.
How Should I Decide Between General-Purpose Miles, Co-Branded Miles, and Points?
Travel cards generally offer rewards as points, general-purpose miles, or co-branded miles. It may take some thought to decide which type suits you best. All three options have their strengths and weaknesses. 
Your choice should fit with your travel habits and financial goals. The following chart provides some key features to consider:
| FEATURE | GENERAL-PURPOSE FLIGHT MILES CARDS | CO-BRANDED FLIGHT MILES CARDS | POINTS CARDS |
| --- | --- | --- | --- |
| Earned Reward | Miles usable on multiple airlines | Miles specific to an airline | Points may be the most versatile reward type |
| Airline Affiliation | No specific airline affiliation | Co-branded with a particular airline | Generally not tied to any airline |
| Earning Potential | Earning miles on various spending categories | Higher rewards for airline spending | Versatile rewards for different merchant categories |
| Redemption Options | Flexible redemption for multiple airlines | Limited to airline-related expenses | A broad range of travel and non-travel redemptions |
| Flexibility | High flexibility in choosing airlines | Less flexibility, airline-specific perks | More flexibility to choose airlines and programs |
| Annual Fees | May have annual fees, varying by card | May have yearly costs offset by airline perks | May also have annual fees |
| Signup Bonuses | Varied bonuses, often with spending requirements | Typically airline-specific bonuses | Various bonuses, often with spending requirements |
| Additional Benefits | Diverse benefits, including insurance and concierge | Airline-specific perks (e.g., priority boarding) | Diverse benefits, including insurance and concierge |
| Credit Score Consideration | Credit score plays a significant role in approval | It may require loyalty program membership and good to excellent credit | Credit score plays an essential role in approval |
| Long-Term vs. Short-Term Travel Plans | Versatile for both short-term and long-term travel plans | Ideal for frequent flyers with a specific airline | Versatile for both short-term and long-term travel plans |
| Convertible to Cash | Yes | No | Yes, unless the points are co-branded to an airline (e.g., JetBlue) |
If you frequently fly with a particular airline, a co-branded card tied to that airline may offer attractive benefits, such as priority boarding, free checked bags, and access to exclusive lounges. 
On the other hand, general-purpose flight miles cards or points cards provide more flexibility, allowing you to use your rewards on multiple airlines and for various travel-related expenses. You can also cash in these rewards, a feature that co-branded cards do not offer.
Ultimately, many travelers decide to own more than one type of rewards card. The multiple annual fees may be worth the perks you receive by owning two or three travel cards with different rewards and benefits.
Which Flight Miles Credit Card Has the Best Benefits?
The Capital One Venture X Rewards Credit Card is the best airline credit card among the reviewed general-purpose miles cards. True, it charges the highest annual fee, but in return, you receive a bonanza of benefits, including the following:
Generous welcome bonus: You can earn a substantial signup bonus by meeting the spending requirements within the specified time limit. This bonus consists of a trove of miles that you can use for travel-related expenses.
Miles earnings: You earn at least two Venture X miles for every dollar spent on eligible purchases. The card offers higher reward rates for specific spending categories, including flights, hotels, and rental cars booked through Capital One Travel.
Transfer partners: You can transfer your miles to various airline and hotel loyalty programs. This flexibility allows you to maximize the value of your miles.
Global Entry/TSA PreCheck Credits: The Capital One Venture X Rewards Credit Card offers a statement credit for Global Entry or TSA PreCheck application fees. This benefit can save you time and hassle when going through customs or security.
Airport lounge access: You receive complimentary access to Capital One Lounges and a Priority Pass Select membership, which grants entry to airport lounges worldwide. This benefit can be particularly valuable during layovers or when waiting for flights.
Travel protections: The card provides travel-related benefits, including trip cancellation and interruption insurance, rental car collision damage waiver, and travel accident insurance. These protections offer peace of mind when traveling.
No foreign transaction fees: The Capital One Venture X Rewards Credit Card does not charge foreign transaction fees, making it an excellent choice for international travelers.
Annual rewards: The card provides annual credits for bookings through Capital One Travel and bonus miles on each card membership anniversary.
Exclusive access: Cardholders can access exclusive events, experiences, and discounts through the Capital One Entertainment and Dining programs.
Mobile app features: Capital One's mobile app provides features that include virtual card numbers for added security, transaction alerts, and the ability to manage your account anywhere you can connect to the internet.
Contactless payment: The card contains contactless payment technology, allowing quick and secure transactions at enabled terminals.
Choosing the most beneficial co-branded miles card can be difficult because they are airline-specific. Moreover, the value of co-branded miles can change depending on the underlying frequent flyer program. 
Generally, the higher the annual fee, the more benefits you receive. On this basis, the Delta SkyMiles® Reserve American Express Card and the Delta SkyMiles® Reserve Business Cardtie for best airline credit card benefits among the reviewed co-branded cards.
What Are the Pros and Cons of Business Miles Cards?
You may want to consider obtaining a business miles card if you are self-employed or own a small business. These cards aren't very different from their consumer counterparts. Still, they often provide benefits that help you run your business (e.g., free employee cards, year-end summaries, large signup bonuses). The following chart summarizes the pros and cons of owning a business miles card:
| ASPECT | PROS |
| --- | --- |
| Earning Miles | Opportunity to earn miles on business expenses. |
| Card Membership Rewards | You can use accumulated miles for flights, hotels, and other expenses. |
| Travel Benefits | Access to travel-related perks such as priority boarding, lounge access, and travel insurance. |
| Signup Bonuses | Often come with lucrative signup bonuses. |
| Expense Tracking | Some cards offer expense-tracking tools for businesses. These cards help you separate business and personal expenses, making tax reporting easier. |
| Tax Deductibility | Business expenses and annual fees may be tax-deductible. |
| Employee Benefits | Employee cards earn miles for the owner, who sets spending controls. |
| ASPECT | CONS |
| --- | --- |
| Annual Fees | Many business miles cards have yearly fees. |
| Interest Rates | High interest rates on unpaid balances can be costly. |
| Limited Acceptance | Some airlines may have limited routes or destinations. |
| Complex Rewards | Understanding rewards programs and redemption options can be complex. |
| Travel Limitations | The card may tie your rewards to a specific airline, limiting flexibility. |
| Reward Expiration | Rewards may expire or devalue over time. |
The best practice for business owners is to have separate business and personal credit cards. When used appropriately, dual cards help avoid misreporting expenses to the tax authorities.
Don't Fly Without a Miles Card
Airline credit cards that reward you with flight miles provide many benefits. They can save you money on flights and upgrades, provide travel-related perks, and let you stretch your payments over multiple months. 
Owning a co-branded card may make sense if you usually fly a particular airline. A general-purpose flight miles card is more versatile and doesn't tie you to a specific airline. Ultimately, the choice boils down to your unique needs (or your company's).
Advertiser Disclosure
CardRates.com is a free online resource that offers valuable content and comparison services to users. To keep this resource 100% free, we receive compensation for referrals for many of the offers listed on the site. Along with key review factors, this compensation may impact how and where products appear across CardRates.com (including, for example, the order in which they appear). CardRates.com does not include the entire universe of available offers. Editorial opinions expressed on the site are strictly our own and are not provided, endorsed, or approved by advertisers.