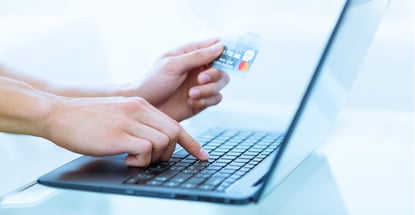 Mastercard prepaid cards help fill a demand for a convenient, universally accepted method of paying for purchases without the need for a credit score or a bank account. The famous red and yellow logo ensures acceptance of a Mastercard prepaid card wherever Mastercard credit and debit cards are welcomed. 
We've evaluated and summarized key information about the seven leading prepaid cards bearing the Mastercard brand. Keep reading to learn about the features each card offers and how they may fit into your lifestyle.
The Top Mastercard Prepaid Cards
We've chosen these seven Mastercard prepaid cards based on their popularity, features, costs, and third-party reviews. When considering which one to get, pay close attention to the fees, including the options offered to pay for activation and use of the card. 
As one of the leading payment networks, Mastercard (which competes with the American Express, Discover, and Visa card networks) is recognized around the world by consumers and merchants alike as a quality brand. Don't forget to read our answers to several frequently asked questions about Mastercard prepaid cards to learn what makes them so popular.
The Brinks Prepaid Mastercard tops our list, thanks to its intuitive mobile app and convenient online platform. We like its relatively low fees that will appeal to frugal consumers who want a prepaid card.
As with all prepaid cards, this one from Brinks doesn't require any credit checks, freeing you from worry about past financial problems or the lack of a credit history. A cardholder can collect cash back through the card's Payback Points program, a feature not offered by all its competitors. 
If you like to take advantage of direct deposit, the PayPal Prepaid Mastercard® may be your best choice. The card allows you to receive certain direct deposits up to two days earlier, a budget-friendly feature to help you pay your bills when due. 
We like what's missing from this card: interest charges, late fees, and minimum balances. The PayPal prepaid card is a natural choice if you use PayPal to send and receive money, especially if you're also a fan of cash back rewards.
The The Mango Prepaid Mastercard® comes with a mobile app that makes account management a breeze. You'll appreciate the security provided by automatic text alerts whenever the card is used, especially when you weren't the user.
We aren't as enthusiastic about the card's lack of mobile check or money order load, although you can add cash via direct deposits, bank and PayPal transfers, and at participating Green Dot retailers. The Mango Savings Account also pays out a nice savings rate on balances of up to $5,000, though you'll first have to meet the card's direct deposit quota.
The Greenlight – Debit Card For Kids is family-friendly and comes with a mobile app that lets parents and their kids share responsibilities for the card's use. Parents can easily load their kids' allowances onto the card and assign them chore lists that earn rewards. 
In fact, parents are in firm control of the card, which allows them to freeze and thaw card activity, exercise ATM withdrawal control (for instance, cash withdrawal on the MoneyPass ATM network), and even set spending limits. We think the card and app can serve as valuable hands-on tools that teach kids how to earn, save, and spend money.
The Walmart MoneyCard® is a natural for Walmart shoppers who want a prepaid reloadable debit card that offers top features. You earn cash back when you use the card for Walmart purchases, and direct deposits allow you to avoid monthly fees while providing access to $200 in protection against overdraft fees.
The card boasts low costs, including free reloads when you cash a check at a Walmart store and free cash withdrawals at Walmart MoneyCenters and customer service desks. 
As its name implies, the Travelex Money Card is designed for travelers, especially international travelers. You can load multiple currencies on the card, locking in exchange rates before your trip. 
The card doesn't charge a foreign transaction fee or ATM withdrawal fee, but it does impose daily limits on the amounts you can load and withdraw. Expect to pay a conversion transaction fee if you make a purchase without sufficient local currency on the card.
What Is a Mastercard Prepaid Card?
Prepaid cards with the Mastercard brand allow you to pay for purchases without a credit card or bank account. It is a debit card, but the debit applies to the money you load onto the card's freestanding account, not a checking or savings account at a financial institution. 
Prepaid cards are perfect for people who have no love for banks and their fees. With a prepaid card, you avoid insufficient funds, low balance, and overdraft fees. If you've ever inadvertently bounced a check, you know that the fees for using a prepaid debit card can pale in comparison.
Credit unions are friendlier and less expensive than banks. Still, you may not have the time or interest to open an account at one. It only takes a minute to sign up for a prepaid card online, and you don't have to prove an affiliation that most credit unions require.
Prepaid cards are a good option when you don't want to pay for a purchase with cash or a check. However, prepaid cards do not allow you to finance purchases with credit, and they don't help you build your credit score because they don't report your activity to the credit bureaus.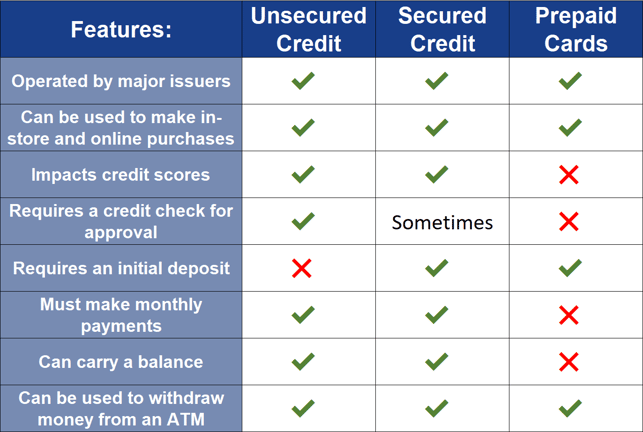 Few prepaid cards pay rewards, whereas most credit cards do. However, if rewards are important to you, check out the top-ranked prepaid cards in our review that offer cash back on selected purchases.
You may occasionally find a reference to a virtual prepaid card. A virtual prepaid card is a reloadable card that provides a temporary account number to help avoid card theft when making purchases online.
How Does a Mastercard Prepaid Card Work?
Mastercard prepaid cards, and indeed all prepaid card brands, work similarly to bank debit cards. Instead of funding purchases from a checking account or a savings account, you draw upon preloaded funds in your prepaid debit card account to fuel your spending. 
Prepaid cards also resemble secured credit cards in some ways, as both are backed by cash deposits. However, when you spend money using a secured card, you deplete your credit line, not your deposit. 
Prepaid cards contain 16-digit account numbers, expiration dates, magstripes, chips, and PINs, just like debit and credit cards. You can use them to make purchases in stores, online, over the phone, and in apps. 
In the checkout line, the card terminal may ask you to choose between a debit or credit transaction. Debit transactions use your card's PIN for verification, while credit transactions rely on your signature.

Your choice has no impact on the fees you pay but may affect how much the payment network (e.g, Mastercard network, Visa card network, etc.) charges the merchant for the transaction.
If you don't have enough funds on deposit to pay for a purchase, your reloadable prepaid card will be declined, but you will not necessarily be charged any penalty fees. You can withdraw money from prepaid cards at ATMs and other locations, and fees may apply.
Many prepaid cards allow you to transfer money to and from an online bank account if you happen to have one. Some also give you access to payment apps that allow you to send money to individuals. 
By the way, you may occasionally come across the phrase "prepaid credit card." There's no such thing as a prepaid credit card, as prepaid cards are, by definition, debit cards. 
How Do I Get a Mastercard Prepaid Card?
The simplest way to get any brand of prepaid card (i.e., a Mastercard, American Express, or Visa prepaid card), is by applying online at the issuer's website. You can also buy them from merchants or in response to a mailer. 
The information you'll be asked to provide usually includes:
Your name
Your address
Your email address
Date of birth
Social Security number (or alternate identification number)
You'll then activate and register the card by paying an initial fee, after which you can load cash onto your card.
Of the Mastercard prepaid cards appearing in this review, the only one that doesn't require a Social Security number is the The Mango Prepaid Mastercard®. It will accept a national identification number instead, which is handy for foreign exchange students and others who aren't permanent U.S. residents.
You can sign up for a prepaid card online for free and expect it to appear in your mailbox within a week. If you need it sooner, you can buy one in person from a merchant. 
For example, you can walk into any Walmart to get a Walmart MoneyCard®. Similarly, you can pick up a Brinks Prepaid Mastercard from any retail location on the Netspend card network.
What Are the Fees For Mastercard Prepaid Cards?
Prepaid cards come with a wide variety of fees, although most charge nothing for obtaining the card online. You are most likely to run into fees for:
Obtaining a card at a retail location. Typically, this is a one-time fee of about $3 to $5 to purchase and activate the card this way.
A flat monthly fee (usually $5 to $10 per month) or a per-use fee of around $1.50 per transaction
A cash reload fee when you add money, either at merchant locations or via a mobile app
Fees for transferring money to or from an external account
Some cards charge for a low balance or account inactivity. 
Fees for cash withdrawals from cash reload locations, ATMs, and financial institutions. ATM fees may not apply to in-network ATMs.
Declined transactions
Custom or replacement cards
Many prepaid cards give you the choice between a monthly flat fee or a pay-as-you-go plan. Some also offer a discounted monthly plan if you make a direct deposit of the required minimum amount within a given calendar month. 
By comparing the fee schedules of competing prepaid cards, you can identify which fees are avoidable.
What Is the Best Mastercard Prepaid Card to Get?
The Brinks Prepaid Mastercard earns our top rating, thanks to its excellent mobile app, rewards program, and online interface. We also like its relatively modest fees and access to the Netspend retail network.
The PayPal Prepaid Mastercard® is tops for consumers who take advantage of direct deposits to receive their paychecks and government benefits two days earlier. In addition, the PayPal prepaid card works directly with PayPal accounts to transfer money in either direction, and it charges no fee for PIN transactions. 
If you'd like to extend the functionality of your prepaid card to a savings account, consider the The Mango Prepaid Mastercard®. You can earn a solid annual percentage yield on deposits, but you'll need to meet the minimum monthly direct deposit requirement and always maintain an available card balance.
The Greenlight – Debit Card For Kids is our recommendation for families. It is a kid-friendly prepaid card that gives parents plenty of control over a child's spending. The card can help educate minors about finances in general and prepaid cards in particular. 
Bettors and gaming enthusiasts will want to check out the Playcard Prepaid Mastercard. We think its most constructive use is to separate your gambling money from next week's rent. The card is widely accepted at casinos all over the world. 
Do Mastercard Prepaid Cards Hurt Your Credit?
Mastercard prepaid cards are neither helpful nor harmful when it comes to your credit. Prepaid cards have nothing to do with credit, and your use of them is not reported to any credit bureau. 
Since it's the credit bureaus that compile your credit reports, cutting them out of the loop renders them irrelevant to your credit profile.
The silver lining is that you can get a prepaid card even if you have really poor credit or no credit at all. It's true the same can be said about a secured card, but prepaid cards favor those who can't abide by banks or the use of credit, aren't interested in making a security deposit, or simply aren't concerned about their credit scores.
Before we leave this topic, let's consider two indirect ways that prepaid cards may help your credit:
Budgeting: Prepaid cards require you to preload cash into your account before you can use it to pay bills and make purchases. Since you don't have the option of extending payments over multiple months, prepaid cards reinforce the value of making and keeping a monthly budget. By adhering to a budget, you learn to live within your means, a valuable lesson if you someday decide to get a credit card.
Financial skills: Many prepaid cards come with mobile apps that allow you to manage your money and improve your budgeting skills. In other words, you can learn to become more creditworthy in preparation for the future use of credit.
We don't want to overstate the significance of prepaid cards. But these little pieces of plastic really do provide you with some control over your money, and that may have broader implications for your life and your lifestyle.
How Do You Reload a Prepaid Mastercard?
Unlike a prepaid gift card (such as a Visa gift card, a type of Visa debit card), prepaid debit cards are a type of reloadable card — you can use them repeatedly as long as you continue to add money, whereas you can use the money on a prepaid gift card only once. When investigating different prepaid cards, take notice of the permitted reload methods and how much each costs.
You can add cash to a reloadable card in a variety of ways:
At financial institutions: You can visit a bank or credit union branch that issues your prepaid reloadable debit card and deposit cash or a check at a teller's window.
Transfers: If you happen to have a bank or PayPal account, you can transfer money from it to your prepaid cards online or at retail locations.
Direct deposit: You can instruct certain payers, such as your employer or a government agency, to send your money via direct deposit to your prepaid card account. This is usually a free transaction, and it protects your money from loss or theft. 
Reload packs: This is a two-step process. First, you purchase a uniquely numbered reload pack at a designated retail location. Second, you go online to transfer the cash to your prepaid card from the reload pack. 
Retail locations: You can add cash and sometimes checks and money orders at designated retail locations. Some cards work with specific merchants to provide free reloading. For instance, the Walmart MoneyCard® doesn't charge a fee when you reload your card at any Walmart store. Other retailers may charge a fee.
MoneyGram/Western Union: You can transfer money from MoneyGram to your prepaid card account at a MoneyGram kiosk or agent location. Western Union Reload+ provides prepaid card reloading at any agent location.
What Are the Benefits of Using a Prepaid Mastercard?
Mastercard is the second-largest payments network. It doesn't issue credit or debit cards on its own but rather brands the cards of other issuers that clear their payments through Mastercard.
That being said, Mastercard prepaid cards offer several benefits, as is evident in any cardholder agreement bearing the Mastercard brand. These cards are:
Easily obtained: You don't need a bank account or a credit check to get one of these cards. This expands the possibilities for the cardholder population and all consumers.
Convenient for unbanked consumers: You can use your prepaid Mastercard to manage your expenses and pay your bills without having to wait in line for money orders. You can even have your paycheck or government benefits directly deposited to your prepaid card once you register it.
Digital friendly: You can use mobile apps on your phone with most prepaid cards to manage your finances and exchange funds with others.
Safer than cash: By registering your prepaid Mastercard, you can recover your money if the card is lost or stolen. That's not going to happen when you lose cash.
Universally accepted: Mastercard prepaid cards are welcomed wherever Mastercard debit cards are accepted. That's a lot of places — 37+ million merchant locations in more than 210 countries and territories.
Providers of Mastercard ID Theft Protection®: This free program monitors suspicious activity and alerts you to possible identity theft. All you have to do is activate your prepaid Mastercard to receive this service at no additional cost.
Providers of Mastercard rePower®: This is an application programming interface available to any Mastercard prepaid card issuer. For example, Mastercard rePower works with the Green Dot Network to reload money at 100,000 participating retail locations.
By providing zero liability for lost or stolen cards, convenient purchasing and payment options, and a trusted brand name, Mastercard prepaid cards are a safe choice for anyone who prefers this type of debit card.
Compare Mastercard Prepaid Cards Online
Our review of Mastercard prepaid cards is a great way to start comparing the best of the breed. You can do more research or apply for one of these cards by clicking on an APPLY NOW link that will transfer you to the website of the card issuer. 
When comparing these cards, look carefully at each published fee schedule and cardholder agreement. Many of these cards differentiate themselves by the fees they charge — and the fees they don't charge. Since a prepaid card need not be a long-term commitment, you have little to lose by trying out one or more and seeing how they fit into your lifestyle.
Advertiser Disclosure
CardRates.com is a free online resource that offers valuable content and comparison services to users. To keep this resource 100% free, we receive compensation for referrals for many of the offers listed on the site. Along with key review factors, this compensation may impact how and where products appear across CardRates.com (including, for example, the order in which they appear). CardRates.com does not include the entire universe of available offers. Editorial opinions expressed on the site are strictly our own and are not provided, endorsed, or approved by advertisers.