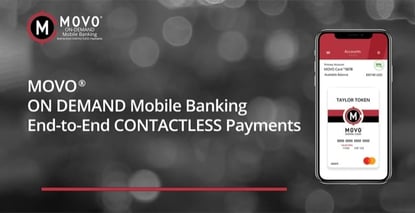 In a Nutshell: The finance sector continues to evolve thanks to rapid developments in new technologies. Innovative companies like MOVO® are leveraging these technologies to deliver a simple, fast, and efficient way to move money. The company's all-in-one platform reenvisions the traditional debit card and allows users to create, load and preload digital CASH Cards to optimize security and ease of use. MOVO's focus on digital cash is built for today's fast-moving world of commerce while keeping an eye to the future with End-to-End CONTACTLESS Payments. Users range from underserved populations to affluent members of society, who both understand and appreciate the MOVO ON-DEMAND vision.
The world of finance is rapidly changing for consumers and businesses. Where cash was once king, credit cards, debit cards, and digital payments now sit atop the commerce throne.
And even those forms of payment continue to rapidly evolve in the digital age. Fintech companies continue to reenvision the ways in which money can move from one place to another with maximum efficiency.
MOVO is one of these companies.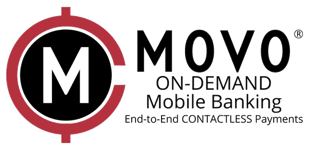 The company's story began nearly a decade ago when Founder and CEO Eric Solis was looking for a new opportunity in the finance sector, but, ironically, did not want to launch a startup.
Solis had previously helped pioneer micro-investing technology in the investment world, similar to what people are familiar with today in companies like Robinhood and Acorns, he said. And as he discussed his potential next moves with various companies, Solis realized just how slowly cash moved in the digital space.
Solis began to think about how quickly things move in the investment world — with minimal friction and ease of use — and saw how the technology that enables this experience could be applied to the payments sector.
Solis said he was driving back home to Los Angeles from a meeting in the Bay Area when the idea for MOVO hit him.
"I looked around to find out if there was anything being done along the lines of what I was thinking," he said. "I checked with some bank presidents and some major organizations that I knew, and they said, 'No. If you could do that and be the first, you'd kill it.'"
Rethinking Debit Cards and Promoting Digital Cash
Solis describes MOVO® in its simplest form as ON-DEMAND Mobile Banking with End-to-End CONTACTLESS Payments.
"I'll start by saying some of the best ideas are sort of common sense, right?" Solis said. "So, a toothpick — what a simple idea but what would the world be without it?"
Solis looked at credit and debit cards and carefully considered what they were designed to do and why.
"We thought about this thing we know as a card. It's got a 16-digit card number, a magstripe. They may put a chip in it. You wait for it to come in the mail, you call the 800 number and boom you've got a debit card," Solis said. "Well, that's too slow in today's world."
Additionally, using the same 16-digit card number time and again raises serious security risks in the digital realm.
"We're putting it on our computer and calling people up to get a pizza. We're spreading it all over Kingdom Come — it's insanity," Solis said. "This 16-digit card number accesses either a large credit limit or my debit balance. If your card gets compromised, you have to remember all the places that you put it, including iTunes, Netflix, your insurance — all that stuff."
These are just a couple of the challenges that exist with how credit and debit cards work today.
But MOVO takes a different approach and uses a triple authentication security process.
"What we did was build a P2P platform right on top of the credit rails for instant redemption with 45 million merchants worldwide and over 200 currencies," Solis said. "That's the digital cash concept. We're eliminating all the friction and creating real-time redemption capability. Solving that last mile from here to the POS was our magic."
Connecting Legacy Financial Infrastructure with Modern Payment Technology
MOVO® ON-DEMAND MOBILE BANKING with End-to-End CONTACTLESS Payments allows users to move funds from their primary MOVO account onto a digital card authorized only for the amount they need to spend at the time. This is a first-of-its-kind patented feature that is a customizable, ultra-secure, single, and multi-use payment token that provides complete control of who gets access to your money and how much. Users can create a variety of cards for different uses.
Solis said most users have between six and 10 cards.
"MOVO is the creator of a patented technology called HYPERBIN® that uses payment tokens to deliver real-time bank accounts, debit cards, issuance, activation, secure and settled banking, merchant payment and P2P transactions, all FDIC insured and ON-DEMAND within an end-to-end CONTACTLESS eco-system redeemable at 45 million merchants and over one million ATM's worldwide," according to the company.
This technology is an important piece to MOVO's functionality and is eliminating the friction present in more traditional payment methods. MOVO is purpose-built to be "ON-DEMAND" to empower customers to instantly and securely receive, send and spend money from their mobile phone, even without previously having a bank account.
"The way we pay is shifting away from low-tech, paper-based tools, expensive clunky registers and physical card swipes to online and digital payments. MOVO® unlocks P2P2P® payments and offers omni-redemption capabilities in real time," according to the MOVO website.
MOVO users can load, send, spend, pay, and receive digital cash right from their smartphones. MOVO also provides an all-in-one banking, payments, and crypto conversion app to both personal (individual) and businesses that replaces three to five other apps you currently need for the same or even less functionality.
"Direct Deposit your paycheck or benefits check to your MOVO Account™ for same day access to your money," according to MOVO. "Have a friend use their MOVO Pay® to send digital cash on-demand. Once those funds hit your account, you can use it right away, without any delays or holds.
With the MOVO® eCheckbook, users can also send a physical check directly from the MOVO App™ to more than 8,000 of the largest billers in America.
"MOVO® offers an intuitive user experience, world class customer support, security, convenience, low fees, fast transactions, and visibility into spending, all in one mobile app," according to the company.
Garnering a Positive Response From Users
MOVO's innovative approach to how cash works in today's world has been popular with users.
"First of all, our customers are raving, raving fans. We consistently have a net promoter score above 70 — world-class," Solis said. "We find that the consumer is security-minded. They want control of their money. They need speed."
He describes MOVO's user base as more of a psychographic than a demographic.
"We have millennials, we have Gen X-ers, and even some baby boomers," Solis said. "We find that it's more about the way they view money. Because it's a more sophisticated financial product, we actually have jet setter guys that fly around in Vision Jets and stuff who use it."
Watch on
Despite the fact that MOVO has caught on with some affluent users, Solis said the product was actually built for the underbanked.
"The way I innovate is, I always go for the least common denominator — the hardest one to get to," he said. "And if you do it well, then the rich people like it too. That's really what I've learned."
Solis said that, in his early 30s, he stepped away from making $1 million dollars a year as a stockbroker because he recognized the need to democratize financial services.
"It's not just about the U.S. It's a global, systemic problem," he said. "This idea of financial inclusion is invoked, but it's so utterly important to actually follow through. If we can help people to find access to financial services, we can set people free."
"MOVO is super. It's fast, secure and easy to use. The Cash Cards are the coolest most useful Financial product I've seen," writes reviewer USC Golfer. "I've made a bunch of them and use them for different things such as Uber, dinners out and especially new golf equipment. I love the idea of not having to use my actual card that's tied to my bank when I don't have to. It's amazing that you can load $ on a Cash Card and use it immediately. I'm using MOVO as my main bank account because of all the cool functions and the way I feel my money is safer."
If you've been looking for a way to move money faster in a secure manner, MOVO® ON DEMAND Mobile Banking with End-to-End CONTACTLESS Payments may be just the product for you.
Advertiser Disclosure
CardRates.com is a free online resource that offers valuable content and comparison services to users. To keep this resource 100% free, we receive compensation for referrals for many of the offers listed on the site. Along with key review factors, this compensation may impact how and where products appear across CardRates.com (including, for example, the order in which they appear). CardRates.com does not include the entire universe of available offers. Editorial opinions expressed on the site are strictly our own and are not provided, endorsed, or approved by advertisers.