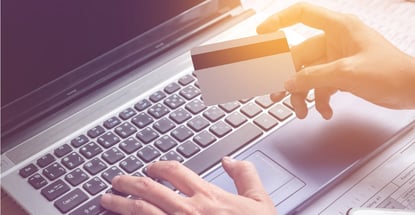 OnlyFans is a popular online platform that puts fans in touch with their favorite content creators. Artists, chefs, writers, entertainers, and a variety of other talents use OnlyFans to earn money and interact with their audience.
Fans must have a card on file to subscribe to an account, but does that have to be a credit card? Can you use a prepaid card for OnlyFans? Yes, many prepaid cards will work on OnlyFans!
Using a prepaid card on OnlyFans can be a good way to confidently make purchases on the site. While it is safe to use your credit card on OnlyFans, you may want your purchases on the site separate from your main account for privacy or confidentiality reasons.
Yes, Prepaid Cards Work On OnlyFans
We've put together a list of the top prepaid card offers that will work on OnlyFans. Since these work anywhere Visa or Mastercard is accepted, these cards can be a great choice, and signing up is fast, secure, and easy.
Brink's gives you the peace of mind you deserve. Securing cash and valuables since 1859.
With Brink's Direct Deposit, you can get paid faster* than a paper check.
No late fees or interest charges because this is not a credit card.
Use the Brink's Money Prepaid Mobile App to manage your account on the go and get text message or email alerts (Message & data rates may apply.)
*Card issued by Republic Bank & Trust Company, Member FDIC. Card may be used everywhere Mastercard Debit cards are accepted. "Apply Now" for full details.
See additional Brink's Prepaid Mastercard® Details.
Move money from your PayPal account to fund your prepaid card account.
Earn cash back and personalized offers, just for using your card.
With Direct Deposit, you can get paid faster than a paper check.
Card issued by The Bancorp Bank, Member FDIC. Card may be used everywhere Debit Mastercard is accepted.
Click PayPal Prepaid Mastercard® for additional features & program details, and to request a Card.
With Netspend Direct Deposit, you can get paid faster than a paper check.
No late fees or interest charges because this is not a credit card.
No Overdraft Fees on purchases using your card.
Use the NetSpend Mobile App to manage your account on the go and get text message or email alerts (Message & data rates may apply).
Card issued by MetaBank®, Member FDIC. Card may be used everywhere Visa Debit cards are accepted. Click "Get My Card" for full details.
See additional NetSpend® Prepaid Visa® details.
It's important to note that OnlyFans doesn't accept American Express at this time, so be sure to choose a prepaid card that operates on the Visa or Mastercard network.
How Does OnlyFans Work?
OnlyFans is a platform that connects content creators with their fans. Creators on OnlyFans set monthly subscription prices for their content.

Fans can access this content by paying the monthly subscription fee, which varies from one creator to the next. OnlyFans takes 20% of the subscription fee, and the rest of the money is paid to the content creator.
Fans also have the option to direct message creators and pay tips for special content. For instance, if a fan wanted to pay for a personalized video, he or she could tip the creator based on an agreed-upon price. Tips are not refundable and OnlyFans is not responsible for any agreements made via direct message.
To join OnlyFans as a fan or creator, you must be 18 years of age or older.
Payment Methods Accepted on OnlyFans
Currently, OnlyFans accepts payments from the following sources:
Visa credit cards and debit cards
Mastercard credit cards and debit cards
Discover credit cards and debit cards
Maestro cards
Some Visa prepaid cards (the specific cards are not specified in the OnlyFans Payment FAQs; however, many users report all prepaid cards working on the site)
OnlyFans has not made an official statement about accepting American Express cards, but users reported issues with Amex on OnlyFans in April 2020. At this time, it appears that the site does not support American Express cards for subscriptions.
Payment Methods OnlyFans Does Not Accept
In their Fan Questions section, OnlyFans says that they do not accept payments from PayPal or gift cards.
Moreover, OnlyFans will not accept cards that do not have 3D Secure authentication. This is an advanced security feature that passes data between the merchant, the card issuer, and the cardholder. It reduces the risk of card-not-present fraud and ensures that stolen cards are not used for online purchases.
Because of this policy, OnlyFans does not currently support payments from mobile wallets like Apple Pay, Samsung Pay, or Google Pay.
After entering your card information on OnlyFans, "You will be prompted by either: 'Verified by Visa' or 'Mastercard SecureCode' to confirm your purchase with additional temporary verification code or SMS code. If your card is unable to be authenticated, your charge may be declined or fail."
Can I Use More Than One Payment Method For OnlyFans?
OnlyFans will not split subscriptions across multiple payment methods, but you can have more than one card linked to your account. If the primary card gets declined, the secondary card will be charged instead. This ensures that your subscription status remains active so you can continue to access the Creator's content.
Are There Alternatives to Using Prepaid Cards On OnlyFans?
If you do not have a credit card and do not want to use your bank card, there is another way to make payments on OnlyFans. Consider getting a secured credit card to cover the transactions. In many ways, a secured card is like a prepaid card that can help you build credit.
To use a secured credit card, you must deposit money that serves as the available credit limit. For example, if you deposit $500 onto the card, you'll have an available balance of $500, minus any fees charged by the bank. If the secured card fits within the parameters of OnlyFans accepted payments, you can use that card to pay for subscriptions and tips.
Almost anyone can get approved for a secured credit card, even if you have bad credit or no credit. Your deposit eliminates the risk for the card issuer, so they are willing to work with you regardless of past credit challenges.
You must make monthly credit card payments just as you would with a traditional credit card. Those payments are reported to the credit bureaus to gradually boost your credit score. If you think about it, that means you could build your credit with OnlyFans! The modern world has its perks.
Read each card's terms closely to understand the fees and interest on the account. Then you can choose the right secured card for you. Here are a few great secured card options to consider:
No annual or hidden fees. See if you're approved in seconds
Building your credit? Using the Capital One Secured card responsibly could help
Put down a refundable security deposit starting at $49 to get a $200 initial credit line
You could earn back your security deposit as a statement credit when you use your card responsibly, like making payments on time
Be automatically considered for a higher credit line in as little as 6 months with no additional deposit needed
Enjoy peace of mind with $0 Fraud Liability so that you won't be responsible for unauthorized charges
at Capital Bank'ssecure website
No credit check necessary to apply. OpenSky believes in giving an opportunity to everyone.
The refundable* deposit you provide becomes your credit line limit on your Visa card. Choose it yourself, from as low as $200.
Build credit quickly. OpenSky reports to all 3 major credit bureaus.
99% of our customers who started without a credit score earned a credit score record with the credit bureaus in as little as 6 months.
We have a Facebook community of people just like you; there is a forum for shared experiences, and insights from others on our Facebook Fan page. (Search "OpenSky Card" in Facebook.)
OpenSky provides credit tips and a dedicated credit education page on our website to support you along the way.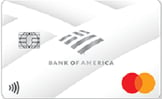 at the issuer'ssecure website
A secured credit card designed to help establish, strengthen or rebuild credit
A minimum refundable security deposit of $300 (maximum of $4,900) is required to open this account
Access your FICO Score updated monthly for free within your Mobile Banking app or in Online Banking
Your account will periodically be reviewed, and, based on your overall credit history (including other credit cards and loans), you may qualify to have your security deposit returned. Not all customers will qualify.
$0 annual fee
You can cancel your secured card and receive a refund for your deposit. You can also upgrade to an unsecured card after several months of on-time payments.
How Are Wallet Credits Used On OnlyFans?
By using Wallet Credits, you can turn your Fan Account into a prepaid card all its own. Fans can add money to their accounts through Wallet Credits.
The credits are non-refundable, so be careful before loading up your Wallet. Wallet Credits are used as the default payments for tips and subscriptions until the funds are depleted.
The benefit of using Wallet Credits is that they allow you to reduce the number of OnlyFans transactions that show on your credit card statement. Let's say you subscribe to five creators and tip a couple of times each month. If you load sufficient funds into your wallet, you'll only have one charge on your account instead of seven.
Note that you must use an accepted payment method to add Wallet Credits. Also, if there is not enough money in your wallet to cover the entire transaction, OnlyFans will charge your alternative payment method instead. Payments cannot be split between your Wallet and card.
Will OnlyFans Show on My Credit Card Statement?
If you are worried about discretion, you need to note how OnlyFans transactions display on credit and debit card statements.
The monthly subscription will show as "OnlyFans" or "OnlyFans.com" on your statements. Some transactions may appear with an OF descriptor instead, but the transaction will most likely have the full OnlyFans label.
Discretion is a concern for many OnlyFans users. As such, a prepaid card is a good option for maintaining your OnlyFans transactions separate from your monthly credit or debit card statements.
Will I Be Charged for Content on Free OnlyFans Accounts?
OnlyFans creators choose what they charge for their content, but you can subscribe at no cost to some free OnlyFans accounts. You must have a payment method linked to your account to subscribe, but you will not be charged for free content. You can still private message the Creator and have full access to the content on that particular account.
If you're wondering why someone would put out free content on OnlyFans, in most cases, it's teaser content. For example, the British music duo Duke and Jones used a free OnlyFans account to promote their latest album and raise money for retail workers affected by COVID-19. Any tips on the account went directly to the charity.
Some Creators have two accounts: a free one for sneak peeks and a paid one for more exclusive content. Regardless of the circumstances, your card will not be charged if you subscribe to a free account.
Do Free Trials on OnlyFans Auto-Renew?
No, free trials on OnlyFans do not auto-renew. Many subscription services use free trials as a ploy to trap customers into monthly subscriptions. That is not the case with OnlyFans.
If a creator is running a free trial promotion, you can subscribe without any charge. To continue viewing the content after the trial, you will need to manually renew your subscription.
If you want to cancel an OnlyFans subscription, simply turn off the Auto-Renew switch on the creator's profile. You will still have access to the content until the next charge is due. If you deactivate your OnlyFans account altogether, you will not have access to any content on the platform.
Why Was My OnlyFans Payment Declined?
If you are trying to add a card to your OnlyFans wallet, the payment may be declined because the card is not an accepted payment method or it does not support 3D secure authentication.
If your card has worked in the past but was declined for a tip or monthly subscription, here are some possible reasons:
Insufficient funds in the account
The card is expired
You received a new card but have not updated your card information on OnlyFans
You have reached your daily tip limit of $500 (this resets daily)
Your bank or card issuer is blocking the transaction for suspicion of fraudulent activity
The card information or address is incorrect
You're using a proxy or VPN to access OnlyFans, but your bank needs IP verification for the transaction
OnlyFans will retry the transaction up to three times. After that, you will no longer have access to the Creator's content to which you've subscribed to. You can delete and re-enter your card information to try the transaction again.
If you're still having issues, contact support@onlyfans.com.
Is It Safe to Use My Credit Card on OnlyFans?
OnlyFans uses a third-party payment provider, so your credit card information is not stored directly on the site. Creators cannot see your payment information when you tip or subscribe to their accounts.
If you notice unauthorized transactions on your card, report them to your card issuer right away and request a new card.
Sign Up For Only Fans Using a Prepaid Card
Whether you don't have a credit card or you want to keep your OnlyFans transactions seperate from your monthly bank statements, a prepaid card is an easy way to gain access to the content you're after.
Remember to choose a card that operates on the Visa or Mastercard network, as all of the recommended cards above do. Some prepaid cards charge monthly or per-use service fees, so be sure to compare the costs of each card before making a selection.
Advertiser Disclosure
CardRates.com is a free online resource that offers valuable content and comparison services to users. To keep this resource 100% free, we receive compensation from many of the offers listed on the site. Along with key review factors, this compensation may impact how and where products appear across the site (including, for example, the order in which they appear). CardRates.com does not include the entire universe of available offers. Editorial opinions expressed on the site are strictly our own and are not provided, endorsed, or approved by advertisers.