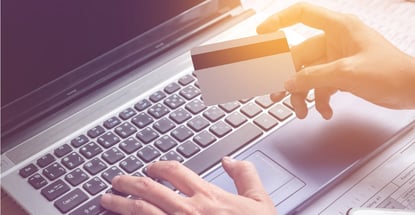 OnlyFans is a popular online platform that puts fans in touch with their favorite content creators. Artists, chefs, writers, entertainers, and a variety of other talents use OnlyFans to earn money and interact with their audience.
Fans must have a card on file to subscribe to an account, but does that have to be a credit card? Can you use a prepaid card for OnlyFans? Yes, many prepaid cards will work on OnlyFans.
Using a prepaid card on OnlyFans can be a good way to confidently make purchases on the site. While it is safe to use your credit card on OnlyFans, you may want your purchases on the site separate from your main account for privacy or confidentiality reasons.
Yes, Visa Prepaid Cards Work On OnlyFans
OnlyFans states on its website that it accepts "some prepaid Visa cards." This is pretty vague and doesn't provide a list of accepted cards. But as long as you aren't using a non-reloadable gift card, you shouldn't have trouble processing a Visa payment because a prepaid card can be used online the same way a credit card can.
Below are our top prepaid card offers that operate on the Visa payment network. Signing up is fast, secure, and easy.
Earn points on swipes: Earn up to 7x the points on card swipes at over 14,000 participating merchants, then redeem them for cash back in your account.
Get paid up to 2 days faster with direct deposit
Qualifying direct deposits receive fee-free overdrafts
No minimum balance fees, no overdraft fees, no bank transfer fees
Access to more than 40,000 fee-free ATMs
Overdraft protection up to $200 with opt-in and eligible direct deposit*
No monthly fees with eligible direct deposit, otherwise $5 per month
Earn up to 7% cash back when you buy eGift Cards in the app
Get your pay up to 2 days early - Get your government benefits up to 4 days early.*
High-yield savings account, 4.50% APY paid quarterly on savings up to $5,000.*
| | | | | |
| --- | --- | --- | --- | --- |
| | | | | All Credit Types Considered |
Manage and control your money on one convenient reloadable prepaid card
Get paid up to 2 days faster with direct deposit
No-fee cash withdrawals of up to $100 at ACE with regular Direct Deposits
When you use your card for everyday purchases, you can earn offers to redeem for cash back rewards at select retailers.
Choose from 3 card designs
As a cardholder, you can open a Tiered Optional Savings Account. Balances up to $1,000.00 currently earn up to 5.00% annual percentage yield. No minimum balance required.
These cards are free to sign up for online, but you'll be charged a small fee to purchase them in a store.
How Does OnlyFans Work?
OnlyFans is a platform that connects content creators with their fans. Creators on OnlyFans set monthly subscription prices for their content.

Fans can access this content by paying the monthly subscription fee, which varies from one creator to the next. OnlyFans takes 20% of the subscription fee, and the rest of the money is paid to the content creator.
Fans also have the option to direct message creators and pay tips for special content. For instance, if a fan wanted to pay for a personalized video, he or she could tip the creator based on an agreed-upon price. Tips are not refundable and OnlyFans is not responsible for any agreements made via direct message.
To join OnlyFans as a fan or creator, you must be 18 years of age or older.
Payment Methods Accepted on OnlyFans
Currently, OnlyFans accepts payments from the following sources:
OnlyFans has not made an official statement about accepting American Express cards, but users reported issues with Amex on OnlyFans in April 2020. At this time, it appears that the site does not support American Express cards for subscriptions.
Payment Methods OnlyFans Does Not Accept
In their Fan Questions section, OnlyFans says that they do not accept payments from PayPal or gift cards.
Moreover, OnlyFans will not accept cards — including prepaid cards — that do not have 3D Secure authentication. This is an advanced security feature that passes data between the merchant, the card issuer, and the cardholder. It reduces the risk of card-not-present fraud and ensures that stolen cards are not used for online purchases.
Because of this policy, OnlyFans does not currently support payments from mobile wallets like Apple Pay, Samsung Pay, or Google Pay.
After entering your card information on OnlyFans, "You will be prompted by either: 'Verified by Visa' or 'Mastercard SecureCode' to confirm your purchase with additional temporary verification code or SMS code. If your card is unable to be authenticated, your charge may be declined or fail."
Can I Use More Than One Payment Method For OnlyFans?
OnlyFans will not split subscriptions across multiple payment methods, but you can have more than one card linked to your account. If the primary card gets declined, the secondary card will be charged instead. This ensures that your subscription status remains active so you can continue to access the Creator's content.
Are There Alternatives to Using Prepaid Cards On OnlyFans?
If you do not have a credit card and do not want to use your bank card, there is another way to make payments on OnlyFans. Consider getting a secured credit card to cover the transactions. In many ways, a secured card is like a prepaid card that can help you build credit.
To use a secured credit card, you must deposit money that serves as the available credit limit. For example, if you deposit $500 onto the card, you'll have an available balance of $500, minus any fees charged by the bank. If the secured card fits within the parameters of OnlyFans accepted payments, you can use that card to pay for subscriptions and tips.
Almost anyone can get approved for a secured credit card, even if you have bad credit or no credit. Your deposit eliminates the risk for the card issuer, so they are willing to work with you regardless of past credit challenges.
You must make monthly credit card payments just as you would with a traditional credit card. Those payments are reported to the credit bureaus to gradually boost your credit score. If you think about it, that means you could build your credit with OnlyFans! The modern world has its perks.
Read each card's terms closely to understand the fees and interest on the account. Then you can choose the right secured card for you. Here are a few great secured card options to consider:
No credit check to apply
Adjustable credit limit based on what you transfer from your Chime Checking account to the secured account
No interest* or annual fees
Chime Checking Account and qualifying direct deposit of $200 or more required to apply. See official application, terms, and details link below.
The secured Chime Credit Builder Visa® Card is issued by Stride Bank, N.A., Member FDIC, pursuant to a license from Visa U.S.A. Inc. and may be used everywhere Visa credit cards are accepted.
*Out-of-network ATM withdrawal fees may apply. See here for details.
at Capital Bank N.A.'ssecure website
Limited Time Offer: $51 funding voucher applied for all new accounts. Get a $200 credit line for $149. Click "Apply Now" to see additional terms and conditions.
No credit check to apply. Zero credit risk to apply!
Looking to build or rebuild your credit? 2/3 of cardholders receive a 48+ point improvement after making 3 on-time payments
Extend your $200 credit line by getting considered for an unsecured credit line increase after 6 months - no additional deposit required!
Get free monthly access to your FICO score in our mobile application
Build your credit history across 3 major credit reporting agencies: Experian, Equifax, and Transunion
at Discover Card'ssecure website
No credit score required to apply.
No Annual Fee, earn cash back, and build your credit history.
Your secured credit card requires a refundable security deposit, and your credit line will equal your deposit amount, starting at $200. Bank information must be provided when submitting your deposit.
Automatic reviews starting at 7 months to see if we can transition you to an unsecured line of credit and return your deposit.
Earn 2% cash back at Gas Stations and Restaurants on up to $1,000 in combined purchases each quarter. Plus, earn unlimited 1% cash back on all other purchases – automatically.
Discover could help you reduce exposure of your personal information online by helping you remove it from select people-search sites that could sell your data. It's free, activate with the mobile app.
Get an alert if we find your Social Security number on any of thousands of Dark Web sites. Activate for free.
Terms and conditions apply.
| | | | | |
| --- | --- | --- | --- | --- |
| | 10.99% Intro APR for 6 months | | | |
You can cancel your secured card and receive a refund for your deposit. You can also upgrade to an unsecured card after several months of on-time payments.
How Are Wallet Credits Used On OnlyFans?
By using Wallet Credits, you can turn your Fan Account into a prepaid card all its own. Fans can add money to their accounts through Wallet Credits.
The credits are non-refundable, so be careful before loading up your Wallet. Wallet Credits are used as the default payments for tips and subscriptions until the funds are depleted.
The benefit of using Wallet Credits is that they allow you to reduce the number of OnlyFans transactions that show on your credit card statement. Let's say you subscribe to five creators and tip a couple of times each month. If you load sufficient funds into your wallet, you'll only have one charge on your account instead of seven.
Note that you must use an accepted payment method to add Wallet Credits. Also, if there is not enough money in your wallet to cover the entire transaction, OnlyFans will charge your alternative payment method instead. Payments cannot be split between your Wallet and card.
Will OnlyFans Show on My Credit Card Statement?
If you are worried about discretion, you need to know how OnlyFans transactions display on credit and debit card statements.
The monthly subscription will show as "OnlyFans" or "OnlyFans.com" on your statements. Some transactions may appear with an OF descriptor instead, but the transaction will most likely have the full OnlyFans label.
Discretion is a concern for many OnlyFans users. As such, a prepaid card is a good option for maintaining your OnlyFans transactions separate from your monthly credit or debit card statements.
Will I Be Charged for Content on Free OnlyFans Accounts?
OnlyFans creators choose what they charge for their content, but you can subscribe at no cost to some free OnlyFans accounts. You must have a payment method linked to your account to subscribe, but you will not be charged for free content. You can still private message the Creator and have full access to the content on that particular account.
If you're wondering why someone would put out free content on OnlyFans, in most cases, it's teaser content. For example, the British music duo Duke and Jones used a free OnlyFans account to promote their latest album and raise money for retail workers affected by COVID-19. Any tips on the account went directly to the charity.
Some Creators have two accounts: a free one for sneak peeks and a paid one for more exclusive content. Regardless of the circumstances, your card will not be charged if you subscribe to a free account.
Do Free Trials on OnlyFans Auto-Renew?
No, free trials on OnlyFans do not auto-renew. Many subscription services use free trials as a ploy to trap customers into monthly subscriptions. That is not the case with OnlyFans.
If a creator is running a free trial promotion, you can subscribe without any charge. To continue viewing the content after the trial, you will need to manually renew your subscription.
If you want to cancel an OnlyFans subscription, simply turn off the Auto-Renew switch on the creator's profile. You will still have access to the content until the next charge is due. If you deactivate your OnlyFans account altogether, you will not have access to any content on the platform.
Why Was My OnlyFans Payment Declined?
If you are trying to add a card to your OnlyFans wallet, the payment may be declined because the card is not an accepted payment method or it does not support 3D secure authentication. OnlyFans will retry the transaction up to three times. After that, you will no longer have access to the Creator's content to which you've subscribed to.
If your card has worked in the past but was declined for a tip or monthly subscription, here are some possible reasons:
Insufficient funds in the account
The card is expired
You received a new card but have not updated your card information on OnlyFans
You have reached your daily tip limit of $500 (this resets daily)
Your bank or card issuer is blocking the transaction for suspicion of fraudulent activity
The card information or address is incorrect
You're using a proxy or VPN to access OnlyFans, but your bank needs IP verification for the transaction
You can delete and re-enter your card information to try the transaction again. If you're still having issues, contact support@onlyfans.com.
Is It Safe to Use My Credit Card on OnlyFans?
OnlyFans uses a third-party payment provider, so your credit card information is not stored directly on the site. Creators cannot see your payment information when you tip or subscribe to their accounts.
If you notice unauthorized transactions on your card, report them to your card issuer right away and request a new card.
Sign Up For Only Fans Using a Prepaid Card
Whether you don't have a credit card or you want to keep your OnlyFans transactions seperate from your monthly bank statements, a Visa prepaid card is an easy way to gain access to the content you're after.
Remember to choose a card that operates on the Visa network, as all of the recommended cards above do. Some prepaid cards charge monthly or per-use service fees, so be sure to compare the costs of each card before making a selection.
Advertiser Disclosure
CardRates.com is a free online resource that offers valuable content and comparison services to users. To keep this resource 100% free, we receive compensation for referrals for many of the offers listed on the site. Along with key review factors, this compensation may impact how and where products appear across CardRates.com (including, for example, the order in which they appear). CardRates.com does not include the entire universe of available offers. Editorial opinions expressed on the site are strictly our own and are not provided, endorsed, or approved by advertisers.