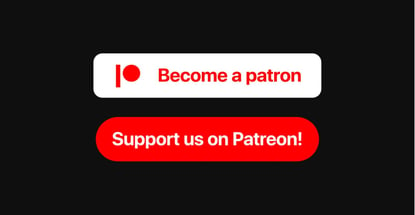 Patreon is a membership platform that connects content creators with supporters. Your funding rewards the work of your favorite artists, writers, and musicians through paid Patreon subscriptions that provide exclusive content. The site accepts only specific payment sources, raising the question, "Do prepaid cards work on Patreon?"
Not Officially, But There May Be a Workaround…
The official word from Patreon is, "We currently do not accept prepaid cards." This statement struck me as a little legalistic, so I dug deeper, looking for additional information about its policy. Generally, Patreon is true to its word.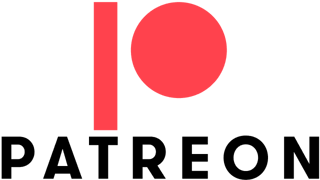 I explored one possible workaround involving payment through PayPal, a perfectly acceptable way to send money to Patreon.
Could some clever person link their PayPal digital wallet to a prepaid debit card and bypass Patreon's blockade? 
Not directly. Patreon accepts payments via the eligible digital wallets. But you can't specify a prepaid debit card or gift card as the underlying Patreon funding source, even if they fund the digital wallet.
It seems direct payments from a prepaid debit card are forbidden. But if you're willing to do an intermediate transfer, you may be able to pay your Patreon monthly subscription indirectly through a prepaid debit card.
The key to unlocking this workaround is to link multiple funding sources to your digital wallet.
Connect Your Prepaid Card to PayPal
PayPal is one of the pioneers in online money transfers. It offers several financial products and services, including:
The PayPal mobile app, an intelligent digital wallet
The PayPal Balance Account, formerly known as its Cash Plus Account. You can add cash to this account and then use it to fund purchases, withdrawals, and transfers.
The PayPal Prepaid Mastercard, a separate, reloadable account. You can transfer money between the PayPal Prepaid Mastercard® and the PayPal Balance Account.
You can request a PayPal Prepaid Mastercard® here: 
at The Bancorp Bank'ssecure website
Move money from your PayPal account to fund your prepaid card account.
Earn cash back and personalized offers, just for using your card.
With Direct Deposit, you can get paid faster than a paper check.
Card issued by The Bancorp Bank, Member FDIC. Card may be used everywhere Debit Mastercard is accepted.
Click PayPal Prepaid Mastercard® for additional features & program details, and to request a Card.
You can add money to your PayPal Balance Account from several sources, including credit cards, bank accounts, bank debit cards, prepaid debit cards, and gift cards. 
To link your prepaid card to PayPal online, click the Wallet link in the main menu, click Link a Debit Card, and follow the instructions. You can also add a prepaid card via the PayPal App.
Linking PayPal to Patreon
When you link your PayPal Balance Account to your Patreon account, you must also link a credit card (Visa, Mastercard, American Express, or Discover), bank debit card, or bank account that funds the PayPal account. 
Patreon always tries to use the money in your PayPal account first before tapping into underlying funding accounts linked to PayPal and Patreon — a bank account, bank debit card, or credit card.
While you can certainly link a prepaid debit card or gift card to the PayPal account, you can't link them to Patreon:
PayPal Workaround
This workaround assumes you have at least one Patreon-legal funding source linked to your PayPal Balance Account in addition to your prepaid debit card:
If you haven't already done so, add PayPal as a Patreon funding source and include any additional information.
Add the underlying PayPal link information, such as a bank account or credit card. You can now fund Patreon from PayPal. Patreon will tap your PayPal Balance Account first, assuming the balance is large enough to cover the Patreon payment.
Transfer enough money from your prepaid debit card to your PayPal Balance Account to cover your Patreon payments.
According to Patreon, "Only when there is not enough in your balance to cover a payment will PayPal use the funding source (e.g., a bank account or a credit card) you selected when going through the PayPal flow on Patreon."
With this workaround, the money you transfer from your prepaid debit card to your PayPal Balance Account pays for your Patreon subscription, unbeknownst to Patreon. In fact, Patreon has no knowledge of your prepaid debit card since you can't link the card to Patreon. 
It sounds more convoluted than it is. As to whether it's worth the bother, I leave that to you. Many prepaid debit card owners are unbanked, but the workaround requires a bank account or credit card.
Connect Your Prepaid Card to Apple Pay
Apple Pay is a mobile digital wallet that competes with Google Pay, Samsung Pay, and other popular apps. Patreon accepts Apple Pay as a funding source. 
You can connect several different prepaid debit cards to Apple Pay. You can also transfer money from various sources (i.e., banks, credit cards, prepaid cards) to your Apple Pay wallet's Apple Cash account. 
Apple Cash is a prepaid debit card and a funding source for Apple Pay transactions.
Patreon accepts Apple Pay but not Apple Cash or any other prepaid debit card. If you want to use Apple Pay on Patreon, you must choose an acceptable funding source — a bank account or credit card already registered on Apple Pay.
Before using Apple Pay for Patreon payments, you must ensure:
You are using an Apple mobile device. 
You are using the Safari web browser.
Your device has Apple Pay enabled. 
You can then set up recurring Patreon payments by selecting a preferred funding source (bank or credit card) through Apple Pay.
If you want to work around Patreon's prepaid debit card ban, you can first transfer money from a debit card to another Apple Pay funding source, such as your bank account, and then use that account to pay Patreon.
How Does Patreon Work?
The website is a platform that allows fans to donate rewards to their favorite Patreon creators and artists through subscriptions. Fans, or patrons, pay a small amount each month or each time a content creator releases something new. 
For example, a supporter may sign up for a $3 donation each time the content creator posts a new video. If the artist releases three videos in a month, Patreon will bill the supporter $9, take its payment processing fee, and forward the rest to the creator. The transaction fee depends on the size of the donation.
Patrons can fund their subscriptions through PayPal, Apple Pay, a credit card, and Sofort (a European direct debit network). Patreon does not currently accept Google Pay. Patrons can select the payment option they prefer, including:
Monthly billing: Patrons get immediate, exclusive access to Patreon creators when they join and pledge a monthly payment, typically a small amount. Patreon uses a payment processor on the first of each month to bill for the previous month.
Charge upfront: A fan can pay for exclusive access to an artist's backlog of creations upon joining. Monthly billing, including any payment processing fee, begins in the following month.
Annual Patreon membership: Patrons can pay for a year's subscription upfront.
Per creation: Creators can create a membership tier structure with varying donation levels, but each fan gets full access to exclusive content. Each artist must designate which posts will generate membership tier charges. Patreon bills patrons for all of the previous month's releases at the beginning of the following month and issues creator balance statements.
Creators who bill per creation can set a maximum number of billable posts per month. Setting a posting limit may affect the creator's balance. Patrons are free to upgrade, downgrade, or cancel their monthly subscription.
Creators can choose from three payment methods, each with its own specific fees: 
Patreon Lite: Gives creators simple tools (i.e., a hosted creator page, communications tools, a mobile app, and workshops) to set up recurring payments from patrons. The fee is 5% of monthly payments.
Patreon Pro: Includes all Lite benefits plus Patreon membership tiers, analytics and insights, priority customer support, and other tools. Patreon charges creators an 8% monthly fee for donations received.
Patreon Premium: Includes all Pro benefits plus a dedicated partner manager, merchandising, and team accounts. The monthly fee is 12% of received payments.
Patreon also charges creators for its billing services, including recurring payments, recovering failed payments, protecting against fraud, and payment processing. Two payment method rates are available:
The standard transaction fee is 2.9% plus $0.30 for each successful payment greater than $3.
The micropayment transaction fee is 5% plus $0.10 per successful donation of $3 or less.
Patreon charges an additional 1% for PayPal payments from patrons outside the US.
Is It Safe to Make a Payment to Patreon?
There is no reason to doubt the safety of Patreon payments. The company is professionally managed and trustworthy, with numerous security and safety protections. These include:
Encryption and authentication
URL has a Secure Sockets Layer certificate (i.e., https://)
You must give Patreon permission to charge you
Easily accessed privacy policy
Clear contact information
Safe third-party payment processor integration
No website can guarantee freedom from hacking. Payments through PayPal or Apple Pay use virtual account numbers that protect your credit cards from theft.
You Don't Need a Bank Account to Make a Patreon Payment
The answer to "Do prepaid cards work on Patreon?" is not settled. While the platform does not accept direct payments from prepaid cards, it may be vulnerable to workarounds. 
Prepaid debit cards do not require a bank account, nor does the PayPal workaround in which you link your credit card to Patreon. If you're truly interested in sidestepping Patreon's prepaid card ban, a little experimenting may be in order.
Advertiser Disclosure
CardRates.com is a free online resource that offers valuable content and comparison services to users. To keep this resource 100% free, we receive compensation for referrals for many of the offers listed on the site. Along with key review factors, this compensation may impact how and where products appear across CardRates.com (including, for example, the order in which they appear). CardRates.com does not include the entire universe of available offers. Editorial opinions expressed on the site are strictly our own and are not provided, endorsed, or approved by advertisers.