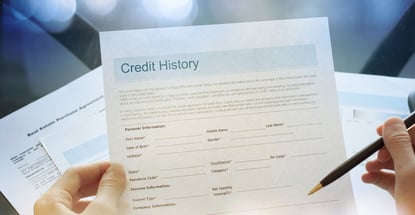 Capital One is the sixth-largest issuer of credit cards in the U.S. In 2018, its cards had $59 billion in purchase volume, right behind Citibank with $67 billion.
In terms of outstanding balances, Capital One is in third place, with 12.8% of outstanding balances. So, however you slice it, Capital One is a major league player in the credit card industry.
The Capital One Bank markets its credit cards with the slogan "What's in your wallet?" The company has also gained prominence with the introduction of its Capital One Café, which is a combination of a bank branch and coffee shop featuring Peet's handcrafted beverages and free WiFi.
In short, Capital One has embraced innovative ideas to help maintain and grow its financial franchise. If you're interested in acquiring a Capital One credit card, read on to see which credit bureau Capital One uses.
Capital One® Pulls from All Three Bureaus
In contrast to most other issuers, Capital One often pulls credit reports from all three credit bureaus — Experian, TransUnion, and Equifax — when you apply for one of its credit cards. The reason for this is unclear but may have something to do with its receptivity to subprime borrowers.
If you've frozen one of your credit reports, Capital One will settle for a double-pull. However, if you've frozen two or all three of your reports, Capital One is unlikely to instantly approve your credit card application.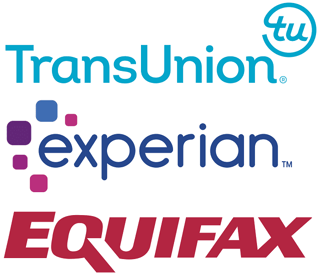 In cases where Capital One does a single- or double-pull, there is an even distribution of pulls across the three bureaus:
Experian 36%
Equifax 32%
TransUnion 32%
If you are wondering why a credit card issuer would commit extra resources for multiple pulls, you have a point. After all, all three credit reports are based on your financial activity, and, in theory, shouldn't differ from each other. However, sometimes a mistake can creep into one of the reports, or one report might have an omission that the other two don't.
We have often recommended that you regularly check your credit reports at least once a year to find and fix mistakes. You can get yearly copies of all three reports at AnnualCreditReport.com. This advice is especially important when you are about to apply for a Capital One credit card since one mistaken report can hurt your access and/or APR.
The other ramification of the Capital One triple hard pull is that you don't have to check the favored bureau by state. A hard pull is a credit report inquiry from someone other than yourself.
With other issuers, you could apply at the same time for two cards that favored different bureaus and not get dinged for multiple hard pulls (at least, not right away). No such luck when the issuer pulls all three.
Each pull can cost your credit score to drop about five to 10 points, but the damage is worse when you have multiple pulls within a short period. However, unless you are applying for multiple credit accounts at the same time, the triple-pull shouldn't cause any long-term change to your credit score.
The Best Capital One® Credit Cards
If you want a Capital One credit card, you may be impressed to learn that you have 19 different cards from which to choose. While most target consumers with excellent credit, several are geared to those with average or worse credit.
Broadly speaking, the cards fall into categories for cash back rewards, travel rewards, business cards, low introductory rates, and credit building. The following cards are the cream of the Capital One crop.
Each of the cards reviewed here offers compelling reasons for ownership. Whether you are looking for good rewards or credit-building, Capital One has you covered. It's important to remember that Capital One has many cards with similar names, a possible source of confusion for consumers.
For instance, some cards have the same root name with or without the word "one" appended: Quicksilver® vs QuicksilverOne®, Venture® vs VentureOne®, etc. In some cases, the difference indicates varying rewards schemes.
In others, it indicates different target credit types. So, take a second to verify you are applying for the Capital One card you really want.
To Which Credit Bureau Does Capital One® Report?
Typically, Capital One reports your credit activity monthly to each of the three credit bureaus. The reporting date within the month is not clear. Some say it's at month's end, others say it's a few days after the statement date.
You'll be able to see Capital One's reporting dates when you review your credit reports. The primary data point that Capital One reports is your card balance.
The card balance is important to the three credit bureaus. The reason is that they use the latest card balances to update your credit utilization ratio (CUR), which is the total amount of revolving credit you are currently using divided by the total amount of credit you've been authorized.
The lower the CUR, the more room you have for additional borrowing. Typically, a CUR below 30% is acceptable, but higher ratios can indicate potential financial distress and therefore hurt your credit score. You can see examples of credit utilization rations in the below chart.

In terms of score impact, CUR is the second most important factor. It counts for 30% of your FICO score, second only to payment history at 35%. The other three factors are the length of your credit history (15%), new credit accounts (10%), and credit mix (10%).

The implications are clear: If you want to improve your credit score, you should pay your bills on time and limit your use of credit.
You may want to know the timing of your card issuer's reporting to the credit bureaus. For example, suppose you are about to apply for a job or an apartment. You may want to make a big paydown of your outstanding credit to lower your CUR, boost your score, and make a better impression on your prospective employer or landlord.
Which Credit Bureau is Most Used by Lenders?
There is no clear-cut answer to the most used credit bureau. However, we can get some hints by comparing the 2018 revenues of all three:
Experian: $4.66 billion
Equifax: $3.40 billion
TransUnion: $2.32 billion
While these numbers are suggestive, they certainly aren't definitive. That's because revenues stem from many sources. Nonetheless, Experian considers itself the market leader wherever it operates.
The more important question to ask is, "Which credit score do lenders prefer?" The leading credit score system is FICO from Fair Isaac Corporation.
All three of the credit bureaus calculate and report a consumer's FICO score. The FICO scoring range runs from a low of 300 to a high of 850, with scores above 670 considered good. About 90% of lenders use FICO scores, making it the most widely used scoring scheme.
In 2006, the three credit bureaus developed VantageScore to compete with FICO. Vantage 3.0 has the same 300 to 850 score range, but earlier versions had different ranges. VantageScore is calculated with a different factor scheme containing the following factors:
Payment history — 40% of the total score
Type and age of credit — 21%
Credit utilization ratio — 20%
Total balances and debt — 11%
Recent credit behavior and inquiries — 5%
Available credit — 3%
VantageScore is most commonly used by websites and credit card companies that offer you your credit score for free. In 2017, VantageScore 4.0 was released. It refines the scoring factors in several ways. For instance, it now includes a historical view of your credit utilization ratio.
Can You Have More than One Capital One® Card?
Generally, you can hold up to two Capital One credit cards directly issued by Capital One bank. Although this seems simple enough, you may know someone (including yourself) who owns three or more Capital One credit cards. There are a few possible explanations:
Some Capital One cards are co-branded retail store cards, such as the recent pair of Capital One Walmart cards. These cards do not count toward the two-card limit.
The Capital One Platinum Secured Credit Card does not count toward the limit.
The two-card limit policy was adopted in 2011. If you had more than two Capital One cards at that time, you were allowed to keep them.
You may have a credit card issued by a bank that was subsequently acquired by Capital One Bank. Two examples are HSBC and Chevy Chase Bank. If you owned credit cards from these banks, they were grandfathered in and you are allowed to keep them even if you exceed the two-card limit.
If you have two Capital One cards and want to get a third (non-co-branded) card, you will probably have to close an existing Capital One account before opening a new one. This has pros and cons:
Pros:
If your credit score has improved, you may be eligible for a card with better rewards.
You may be able to change from cash back rewards to travel rewards or vice versa.
Your new card may offer a lower APR and/or higher credit limit.
Cons:
You'll reduce the average age of your credit accounts, which can lower your credit score.
The new card requires a hard pull of your credit history that will lower your credit score by five to 10 points for up to a year.
You may not be eligible for introductory rewards.
Since you can own only two Capital One cards, we suggest you concentrate on the top-rated offerings.
The Cream of the Capital One® Crop
Capital One is one of the few card issuers that uses all three credit bureaus. This should be a factor only to consumers who apply for multiple cards at the same time.
A better strategy is to stretch out your applications so you aren't penalized for too many inquiries in a short period. The Capital One credit cards in this review represent the top cards offered by this issuer. Bear in mind that you can only hold two Capital One cards at one time.
Advertiser Disclosure
CardRates.com is a free online resource that offers valuable content and comparison services to users. To keep this resource 100% free, we receive compensation for referrals for many of the offers listed on the site. Along with key review factors, this compensation may impact how and where products appear across CardRates.com (including, for example, the order in which they appear). CardRates.com does not include the entire universe of available offers. Editorial opinions expressed on the site are strictly our own and are not provided, endorsed, or approved by advertisers.