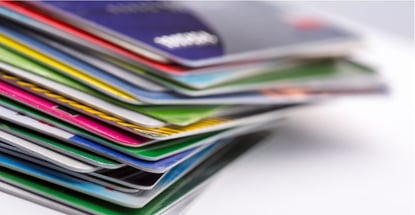 Prepaid cards with no activation fee can make online purchasing easier if you don't have good enough credit to qualify for a credit card. They're also a lot safer to carry around than cash.
A prepaid card requires a cash reload to fund it and can be used wherever a credit card or debit card can be used. Though sometimes referred to as a prepaid credit card, there is no line of credit associated with a prepaid card. It works more like a debit card by transferring cash from your card account to the merchant you're paying, whether online or in person.
Best Prepaid Cards With No Activation Fees
Companies that sell prepaid cards don't make money by charging interest, as credit cards do, but through a variety of fees, including an activation fee. The fee often isn't charged when you sign up for a prepaid card online, but buyers may face a small activation fee when purchasing them in a store.
Here are some of the best prepaid cards we recommend that don't charge activation fees when you sign up for them online:
The Brink's Armored™ Account is one of our top prepaid cards for many reasons. The online application is easy to fill out, and the card can be funded with a direct deposit from your employer or through government benefits. 
This reloadable prepaid card also offers Payback Points that are earned when you use the card for signature purchase transactions, which is when you select credit instead of debit at the checkout terminal. Points can be redeemed for credit to the Brinks card account.
If you don't have a checking account, debit card, or credit card, the PayPal Prepaid Mastercard® may be a good way to do some of your banking if you have a PayPal account. 
You can connect your PayPal account to transfer money to the card account. You can also add cash to the account at nationwide reload locations.
You can load the NetSpend® Visa® Prepaid Card with cash in a few ways, including through a direct deposit of your employment or benefits checks, and get paid up to two days faster. 
You can also perform mobile check deposits to your card account by taking a few photos with your phone through the Netspend mobile app.
The NetSpend® Visa® Prepaid Card offers Payback Rewards for purchases made with select merchants. It's an optional program, and reward offers are based on individual shopping habits. Cash back rewards are credited to the card account and are not available in a check or other direct payment method.
The Bluebird® American Express® Prepaid Debit Account charges the fewest fees among prepaid cards we've found. This American Express debit card doesn't charge an activation fee when bought online. It also doesn't charge a monthly fee or an ATM fee at MoneyPass ATMs. 
Some prepaid cards charge a transaction fee each time you use the card to buy something, but this American Express prepaid card doesn't.
The Mango Prepaid Mastercard® is one of the rare prepaid cards that connects users with an optional savings account. Once your Mango prepaid card is activated and loaded with money, you can open a savings account through Mango and get up to six transfers out of the account each month.
A monthly fee is a common way for prepaid card companies to make money. The Serve® American Express® Prepaid Debit Account lets users avoid paying a monthly fee when they initiate a direct deposit of $500 or more each statement period. This prepaid debit card can be used wherever American Express is accepted.
The Greenlight – Debit Card For Kids is a debit card for children that's managed by their parents. There is no activation fee, ATM withdrawal fee (whether in or out of its ATM network), or per-transaction fee, but it does charge a monthly fee. The only other fees we can find for this card are to customize or replace the card.
The Walmart MoneyCard® offers cash back in a few ways, with the biggest payout for purchases made on the Walmart website. It also pays cash back at Walmart gas stations and in its stores. 
It offers overdraft protection when you have a direct deposit set up to the account so you can avoid overdraft fees on the card. The monthly fee is waived when you have $500 or more deposited into the account each month.
This Serve® American Express® Prepaid Debit Account is for people who want to earn cash back rewards with their prepaid card. The cash back is added to their account promptly after making a purchase online or in-store and is ready to spend on future purchases when they choose.
The BusyKid Visa® Prepaid Spend Debit Card is a Visa debit card meant to help children learn how to make in-store and online purchases and learn responsible spending habits. This Visa card charges an annual fee instead of a monthly fee. Parents can control how much of their kids' allowance goes on the card and track their Visa debit transactions.
The ACE Elite™ Visa® Prepaid Debit Card allows no-fee cash withdrawals of up to $100 per day at participating ACE locations with qualifying direct deposit. It also has an optional savings account to earn interest on. This Visa debit card doesn't charge a fee for opening a card online, but it does charge a fee if you buy one at a store. 
The Travelex Money Card provides another way — other than cash or traveler's checks — to pay for hotels, restaurants, and other needs when traveling abroad. After you register this debit Mastercard, it protects against unauthorized transactions if the card is lost or stolen.
What Is a Prepaid Card With No Activation Fee?
A prepaid card looks like a credit or debit card but works like a debit card connected to a bank account. You add money to the card through a variety of ways, but it does not have a line of credit like a credit card, nor does it pull money directly out of a checking account, like a debit card.

A prepaid card often doesn't require an activation fee when opening the account online. However, a prepaid debit card bought in a physical store will usually require you to pay an activation fee. 
Prepaid cards carry Visa, Mastercard, and American Express logos. You can use prepaid cards at most of the same places you can use credit cards. 
A prepaid card works like a gift card in one respect. A Visa gift card, for example, must first be loaded with funds by the person giving the gift card. The person receiving it can then use the card anywhere Visa is accepted.
How Do I Get a Prepaid Card?
The easiest way to get a prepaid card is online, including through the links in the 13 card reviews above. Prepaid card issuers usually have requirements that are easy to meet, such as being at least 18, providing a Social Security number to verify your identity, and having a valid email address. Other identifying information may be required.
You may be required to register the card online after you receive it in the mail, which helps protect against the card's loss or theft.
You can fund a prepaid card in a few ways. Since you may not have a checking or other bank account, you can add cash to the card through a PayPal account for the PayPal Prepaid Mastercard® or arrange a direct deposit of your paycheck or government benefits.
You can add money to the Bluebird® American Express® Prepaid Debit Account at any Walmart checkout register without paying fees.
Some prepaid cards have mobile apps to scan a check and deposit it to the card. Some banks offer prepaid cards, which you can load with cash by walking into a branch and giving the teller money.
When shopping for a prepaid card, read the cardholder agreement for ways it accepts reloads and what the fees are for each method.
What Are the Advantages of Using a Prepaid Card?
The biggest advantage of prepaid cards for the unbanked, who number more than 6% of U.S. households, is that they allow people to have a prepaid card that they can use like a credit card or debit card without a bank account. 
It also prevents them from having to carry around cash or deal with expensive money orders or other costly ways to manage their finances.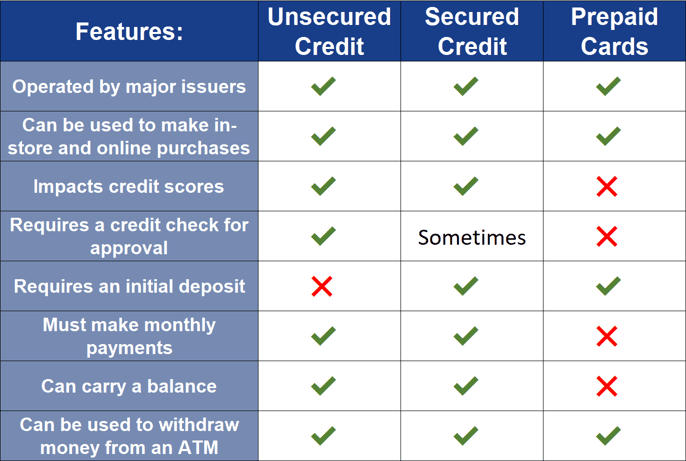 Most prepaid cards allow you to withdraw cash from an ATM, though an ATM withdrawal fee may be charged. 
Prepaid cards often allow direct deposit, and many say they can shave two days off the time it takes to receive your money from a physical check.
Some prepaid cards offer savings accounts, cash back rewards, and apps to help you manage your money. Some don't charge a foreign transaction fee, which is good to avoid when using the card in another country.
A reloadable prepaid card can also help you better track your spending than you could by paying with cash. The cards make it easier to shop online and can help teach you to live without debt because you can only use them when you have an available balance.
Is a Prepaid Card Free to Use?
No — all prepaid cards charge fees of some kind because prepaid card issuers don't make money on interest as issuers of credit cards do. Instead, prepaid cards charge fees either for every transaction or a flat monthly fee.
Some charge an annual fee that lowers the monthly cost. You'll be charged a purchase fee if you buy a card at a physical store, though it's often free when you sign up for a card on the card provider's website.
You may be charged a fee if you spend more than your available balance, but some cards provide a purchase cushion to help prevent this fee. Card issuers may waive the reload fee if you have direct deposit set up. Other common fees include an ATM fee, an inactivity fee, and a purchase fee. 
Do Prepaid Cards Help Build Credit?
No, prepaid cards don't help build your credit score, nor do they hurt it. 
A check of your credit history isn't required to get a prepaid card. The issuers of prepaid cards don't report your account activity to the major credit bureaus because you're not using credit with a prepaid card.

Instead, you're using your cash through a prepaid debit card. You're incurring no debt with the card.
Best Choices For Prepaid Cards With No Activation Fee
Prepaid cards with no activation fee provide a way for the unbanked and underbanked to safely access their money without requiring a checking account or a credit card. Prepaid cards can be used wherever credit and debit cards are accepted, including online, but without extending credit like a credit card or being linked to a bank account.
An activation fee is common when opening a prepaid debit card account, though it can usually be avoided by opening an account online. The cards won't help improve your credit score — check out a secured credit card to help with that — but they should at least make it easier to pay bills and buy things without having to go through a bank.
Advertiser Disclosure
CardRates.com is a free online resource that offers valuable content and comparison services to users. To keep this resource 100% free, we receive compensation for referrals for many of the offers listed on the site. Along with key review factors, this compensation may impact how and where products appear across CardRates.com (including, for example, the order in which they appear). CardRates.com does not include the entire universe of available offers. Editorial opinions expressed on the site are strictly our own and are not provided, endorsed, or approved by advertisers.