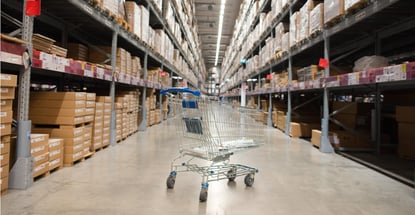 You'll learn how to get a Costco Citi Card the first time you walk into the giant warehouse store. A pleasant person will direct you to the customer service desk when you try to enter without a Costco membership card. 
Another nice person will sell you a membership, take your photo, and hand you your ID card. You may also receive an offer to apply for a Costco Anywhere Visa® Card by Citi.
As it turns out, there are three ways to apply for a Costco credit card:
In-person at any Costco warehouse store in the US and Puerto Rico
Online
Over the phone at 1-800-259-3052
It takes only a few minutes to apply. You'll need to supply your Costco member number (it's a no-go without one), personal identity information, total annual income, and monthly mortgage/rent payment. You also have the option to add authorized users. 
You'll need excellent credit for good approval odds. Most approval decisions are instantaneous, but you may have to wait up to 10 business days if your application requires additional consideration. 
Citi Offers 2 Costco Cards You Can Apply For Online
It's easy to apply online for either Costco Citi Visa Card. Just click SEE DETAILS in the offer boxes below to learn more and access Citi's application. But first, decide which of the two cards is right for you by reading the terms and conditions, especially the bit about redeeming your cash back rewards, which we describe below. 
For Everyone: The Costco Anywhere Visa® Card by Citi
Most consumers will opt for the Costco Anywhere Visa® Card by Citi.
The card offers a handsome cash back rewards rate (especially on gas purchases), but the redemption procedure is unusual. You can redeem your Costco cash rewards only once per year. 
Citi will send you an award certificate after your February billing cycle closes. You then present the certificate to a Costco checkout cashier, who will apply the cash back to your Costco purchase. The cashier will hand you money for any leftover amount. 
Remember to cash in your certificate before it expires at the end of the year. 
For Business Owners: The Costco Anywhere Visa® Business Card by Citi
The Costco Anywhere Visa® Business Card by Citi should appeal to any business owner who shops for bulk supplies.
The business credit card version is almost identical to its consumer twin, except that it doesn't allow balance transfers. This Citi rewards card allows you to add employees as authorized card users, as long as the employee is a Costco member. Primary cardholders can set spending limits for each authorized user.
The Costco business credit card provides Citi Concierge and Citi Quick Lock, which instantly blocks new transactions without affecting recurring payments set to the account.
Citi makes a hard credit inquiry when you apply for either Citi Costco card. A hard pull may lower your credit score by a few points and remain on your credit reports for two years. 
But a new account can also increase your credit score by expanding your available credit. How opening a new account will affect your credit score depends on your personal credit history. 
Alternative Credit Cards For Costco Shoppers
Costco only accepts Visa credit cards and most debit cards. The following Visa credit cards may be better suited to your wallet, and these seven rank highest in our ratings.
The Chase Freedom Unlimited® card charges no annual fee (although it does impose a foreign transaction fee) while offering attractive introductory promotions and top-notch security features. You earn versatile Chase Ultimate Rewards points on all your eligible purchases.
As with any credit card issuer, Chase considers your income, debt, and recent credit inquiries when reviewing your application. This card requires good credit for approval.
The Capital One Venture Rewards Credit Card lets you earn unlimited miles on every purchase. You can redeem your miles for cash, gift cards, account credits, travel expenses, hotel stays, and car rentals, among other things.
Reports indicate you'll need a FICO score of 700+ to qualify for this rewards card. But LendingTree reports that Capital One has issued the card to consumers with lower scores.
The Chase Ultimate Rewards points you earn from the Chase Sapphire Preferred® Card gain 25% more value when you redeem them on the Ultimate Rewards website for flights, hotel stays, car rentals, and other travel-related expenses. It is the best credit card for travel among these rankings.
You'll have a better chance of getting the card if your credit score is 700+. Unofficial reports indicate an income requirement of at least $30,000 a year. The card offers many benefits, including purchase protection and trip interruption insurance.
The Citi Double Cash® Card requires very good to excellent credit for approval, and they may just receive a five-digit credit limit. The card should appeal to folks who want a high, flat rewards rate on all eligible purchases. 
There is no annual fee, and the card may offer new cardmembers a 0% intro APR for balance transfer transactions. After which, a regular APR will apply.
Capital One Spark Cash Select for Excellent Credit is a business credit card that features cash back rewards, a low purchase APR, and a generous signup bonus. It also doesn't impose an annual fee or foreign transaction fee for overseas purchases. 
Business owners should consider this card if they have a credit score of at least 700. It provides free employee cards, extended warranties, roadside assistance, and year-end summaries.
The Ink Business Preferred® Credit Card offers a generous signup bonus but imposes a moderate annual fee. Your points go further when you redeem them for travel on the Chase Ultimate Rewards website.
Different sources place the card's minimum score requirement between 670 and 700. Few other cards offer as many travel and purchase protection benefits.
What Are the Benefits of the Costco Citi Card?
The Costco Anywhere Visa cards offer several benefits, including Citi Entertainment. This perk lets you purchase presale tickets for thousands of sporting events, concerts, and dining experiences. 
The card's other benefits center on account protection and security:
Citi Quick Lock, a service that stops new purchases and cash advances while permitting recurring transactions
Fraud alerts
Account alerts
Citi Concierge provides around-the-clock help with your shopping, travel, dining, entertainment, and everyday needs
Authorized users (they must have a paid Costco membership)
Only the consumer version of the card supports balance transfers. Otherwise, the cards are identical.
What Score Do You Need to Get a Costco Citi Card?
The minimum credit score for the Costco Anywhere Visa® Card by Citi is reportedly a surprisingly high 740. We're not sure why the card demands such a high score considering cards with better benefits require less.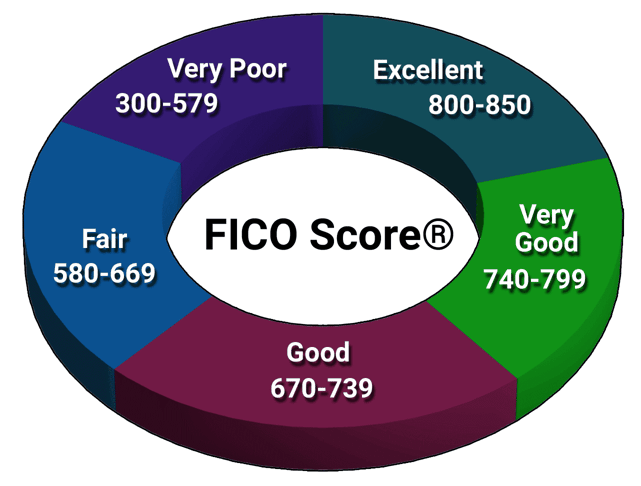 If you want a Costco credit card but have only average credit, you'll want to make an effort to boost your credit score. The most direct method is to pay your bills on time. FICO apportions 35% of your score to your payment history. 
Timely payments demonstrate responsibility that the major credit bureaus will reward over time. But when you miss your credit card payment by 30 days, your creditor can report you to a major credit bureau, harming your score significantly. Do what you must to avoid missing a payment, even if it's just paying the minimum amount due.
Another 30% of your FICO score is based on your credit card balances. The scoring algorithm uses credit utilization ratio (CUR) to measure your credit card debt. 
CUR equals credit used (your balance) divided by how much credit you have available (credit limit). You can improve your score by keeping your CUR below 30%.
It's also helpful when rebuilding credit to limit how often you apply for new credit cards and loans. Each application generates a hard pull of your credit report. FICO associates too many hard inquiries with financial distress, so try to wait six months between applications.
Does the Costco Anywhere Visa® Card by Citi Give You Membership?
No, but a paid Costco membership allows you to get the no-annual-fee credit card. Memberships begin at $60 a year as of May 2022. Any authorized users you add to the card must also be members.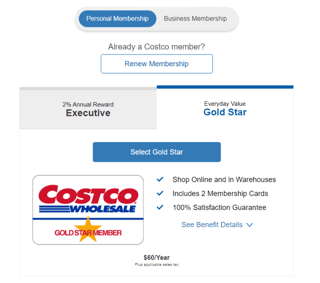 You'll lose any unredeemed Costco cash rewards if you cancel your membership because you can only redeem your rewards inside a Costco store. It would be best to wait until after you receive and redeem your annual reward certificate. 
How Long Does It Take to Get a Costco Card?
You may receive approval in seconds after applying for a Costco credit card. You'll first need a Costco membership, but that usually doesn't take more than a few minutes to sign up for.
Once approved, the card should arrive in seven to 14 business days. If it doesn't arrive, contact Citi customer service and verify that they have your correct address. Citi can issue you a new card with a different account number if necessary. 
You can immediately request a temporary card at the service desk if you apply for your credit card at a Costco store. This card lacks an expiration date and CVV number, but you can use it at the Costco checkout line until you receive your new card. 
Can I Use an American Express Card at Costco?
If you want to use a credit card at Costco, it will have to be a Visa. The retailer has an exclusive contract with Visa and does not accept Mastercard, American Express, or Discover credit cards. 
Costco gives you other credit card payment options:
Most PIN-based debit/ATM cards
Costco Shop Cards
Cash
Personal checks from current Costco members
Business checks from current Costco business members
Traveler's checks
EBT cards
Mobile payments (Apple Pay, Google Pay, Samsung Pay)
Don't get too excited about that last list item. While Costco accepts mobile payments, the underlying credit card must be a Visa.
You can use an American Express debit card at Costco. If you have Amex Rewards Checking, you can order a debit card that pays cash rewards. Alternatively, you can use an Amex prepaid debit card, such as the Bluebird® American Express® Prepaid Debit Account and Serve® Prepaid Debit Accounts.
Is the Costco Citi Card a Good Travel Card?
Travel cards are supposed to deliver more than rewards on each eligible travel purchase. They should provide travel-related benefits, such as flight insurance, free baggage check, trip interruption insurance, etc. 
On this basis, the Costco Anywhere Visa® Card by Citi is not a travel card at all. 
If you'd like an actual travel card, check out some of the Costco Anywhere Visa alternatives reviewed above. We think travelers will prefer the Chase Sapphire Preferred® Card, Capital One Venture Rewards Credit Card, and the Ink Business Preferred® Credit Card. 
These cards offer various perks that can save you money when you travel. One may be the best credit card for your needs.
In a way, it's unfair to judge the Costco cards on their travel benefits. The two cards are primarily store cards that you can use anywhere. Costco travel rewards don't measure up to the competitors'. 
Applying For the Costco Citi Cards Is Easy, But Approval May Not Be
Now that you know how to get a Costco Citi Card, are you ready to pull the trigger? On the plus side, the card charges no annual fee and lets you earn pretty good rewards on restaurant, travel, and gas purchases. It's a genuine Visa card with valuable benefits, including Citi Concierge and Citi Entertainment.
The biggest negative facing the prospective Costco Citi Card owner is its reward redemption policy. You can only redeem your cash back at Costco once per year. That will appeal to Costcophiles who devote significant time roving the warehouse aisles each month.
But for many others, the cards are a tough sell. They generally require excellent credit for approval. The Ascent reports that only 22% of Americans have a FICO score of 800 or higher, which is FICO's threshold for an excellent credit rating.
Advertiser Disclosure
CardRates.com is a free online resource that offers valuable content and comparison services to users. To keep this resource 100% free, we receive compensation for referrals for many of the offers listed on the site. Along with key review factors, this compensation may impact how and where products appear across CardRates.com (including, for example, the order in which they appear). CardRates.com does not include the entire universe of available offers. Editorial opinions expressed on the site are strictly our own and are not provided, endorsed, or approved by advertisers.