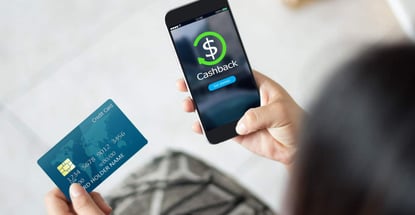 Three percent is the Baby Bear porridge of the credit card world: Not too hot, not too cold. It splits the difference between the typical top reward rate of 5% on select merchant categories and the meager 1% unlimited rate on everyday purchases. 
So why choose 3% as your highest reward rate when you could get 5% or more? Frequently, the answer is simplicity. Credit cards that top out at 3% cash back or 3X points do not burden you with quarterly rotating bonus categories for you to activate. Nor do they have a bewildering half-dozen reward tiers for you to remember.
For many consumers, credit cards with 3% rewards are just right. Keep reading — this article may convince you that you are one.
Best Cards With 3% Cash Back
These cards provide the most versatile of rewards — cash. You should judge their 3% cash back level in the context of their other perks and their target audiences' credit ratings. 
The Bank of America® Customized Cash Rewards credit card is unusual because it allows you to choose your 3% cash back bonus category. The card caps the 3% earning rate to $2,500 in combined quarterly purchases.
But this card's secret sauce is the bank's Preferred Rewards program that can plump up your reward rates by as much as 75%. This is the best cash back card in this review for Bank of America customers and anyone else who wants control over their reward categories. 
The Fortiva® Mastercard® Credit Card offers up to 3% cash back to consumers with fair credit. That's a pretty sweet deal for folks with less-than-good credit. You will earn unlimited 3% cash back rewards on gas, grocery, and utility bill payments and 1% on all other eligible purchases.
The card charges annual and maintenance fees tied to your initial credit limit. You can avoid the hefty APR by paying your balance in full each month.
The Apple Card teams up with the Apple Pay mobile wallet to pay 3% cash back on purchases from Apple and other select merchants. You can also use your card with Apple Pay on your iPhone and Apple Watch for 2% cash back. Without Apple Pay, each eligible purchase earns 1%.
You earn your active cash back every day, so there's no waiting to spend it. The card has no costs other than its APR. You can also pay for Apple purchases in interest-free monthly installments.
The Blue Cash Everyday® Card from American Express lets you earn 3% cash back on purchases from several merchant types, including grocers, online retail stores, and US gas stations. All other eligible purchases earn the standard 1% cash back.
The card attracts new customers with a modest signup bonus and an introductory 0% APR on purchases and balance transfer transactions. You need good credit to qualify for this card.
The Bank of America® Customized Cash Rewards credit card for Students offers undergraduates all the wholesome goodness of the non-student version, which we consider the best cash back card in this review. This includes 3% cash back on your selected merchant category (up to $2,500 spent per quarter), no annual fee, and an introductory period for 0% APR purchases and balance transfers.
After the intro period expires, you can still avoid interest by paying your entire balance each month. You don't want to miss a payment due date because the card will slap on a late fee and a penalty APR that applies indefinitely.
Best Cards With 3X Points You Can Redeem For Cash Back
Cash back rewards are great, but so are points. These cards let you readily convert your points to cash. But you can also redeem points for items such as dining and travel. And all the cards feature that magic 3X bonus rate.
Chase Sapphire Reserve® may be the best credit card for travel. True, it has a hefty annual fee, but it provides travelers with more than enough value to pay for itself. You earn 3X points on travel and dining expenses (or a higher rate when you book through Chase Travel) and 1X on all other purchases. This is a Visa Infinite card, one step higher than Visa Signature.
The Chase Ultimate Rewards points from this Sapphire card are worth 50% more when you redeem them at Chase Travel. You can also transfer them to other loyalty programs. This rewards card offers free airport lounge access, a generous signup bonus, and annual credits for travel expenses.
The Chase Sapphire Preferred® Card costs much less than its Reserve sibling but still delivers plenty of benefits. It pays 3X points for dining purchases (or higher rates when you go through Chase Travel). You also earn annual hotel credits on your account anniversary.
This card's Ultimate Rewards points are worth 25% more when you redeem them through Chase Ultimate Rewards for travel purchases. 
The Ink Business Preferred® Credit Card lets business owners earn 3X Chase Ultimate Rewards points on travel and other categories. You can easily convert your points to cash or gift cards, but you may prefer to extract 25% more value through Chase Travel redemptions. 
This rewards card features a monster signup bonus, and you can obtain employee cards at no additional cost. You also get extended warranty protection, auto rental collision damage waiver, trip insurance, purchase and cellphone protection, and roadside dispatch.
The Citi Premier® Card lets you earn 3X ThankYou Points for air travel, hotel stays, and spending at restaurants, gas stations, and supermarkets. The card has a moderate annual fee but doesn't charge foreign transaction fees.
This card has a generous signup bonus you can redeem for a gift card or travel bookings. Enjoy an annual credit toward a single hotel stay of $500 or more, excluding taxes and fees, when you book through thankyou.com. 
What Is a 3% Cash Back Card?
This type of card offers a cash back rate of 3% on eligible purchases made with the card. The reward applies to one or more merchant categories and may accompany lower-tier rewards categories.
Issuers approve these cards based on the applicant's credit score and creditworthiness. Typically, an applicant with a better credit history and a higher score will receive a lower APR, better terms, and a larger credit limit.
These cards (generally those for good credit) may provide various perks such as signup bonuses, 0% intro APR promotions, travel benefits, and consumer protections.
Travel reward cards typically offer points or miles instead of cash back. So if you like 3% rewards, you may want to supplement your cash back card with a 3X travel card. Of course, many other reward schemes are available, and cards for bad credit may not offer rewards at all.
How Do I Apply For a Cash Back Card?
To obtain a cash back credit card, you can apply online, over the phone, or through the mail to the card issuer. A card application generally requests standard personal information, such as your name and address, as well as data about your income, employment status, housing costs, and debt. 
The issuer will likely pull your credit from one or more credit bureaus to check your eligibility. This hard credit check may have a minor impact on your credit score.
Many issuers allow you to prequalify for their cards without a hard credit pull. Remember that prequalification does not guarantee final approval.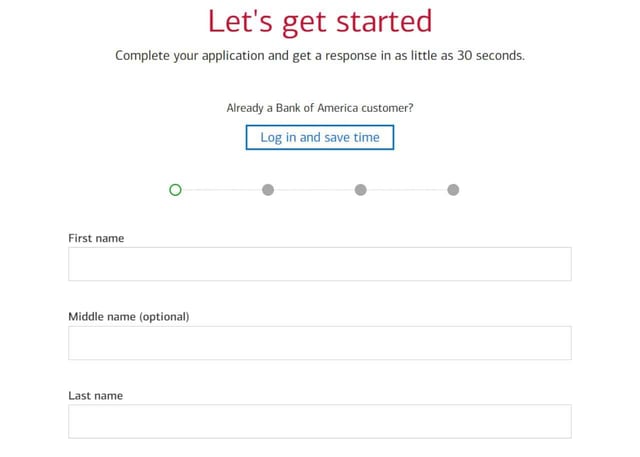 If the issuer approves your application, you can e-sign the card agreement (after carefully reading it). Depending on the issuer's shipping policies, the card may arrive in three to 10 days.
Are There Any Cards For Bad Credit With 3% Cash Back?
We know of two subprime credit cards offering at least 3% cash back: A secured card from Bank of America and another from U.S. Bank.
The Bank of America® Customized Cash Rewards Secured Credit Card allows you to rebuild your credit and simultaneously earn handsome cash back rewards. You select the merchant bonus category for the 3% cash back rate and can change to a different one each calendar month, just like the versions of the card reviewed above. Only this one requires a security deposit. 
Bank of America sets this card's maximum credit limit based on your income, security deposit, and ability to pay your bill. The bank may eventually convert you to the card's unsecured version if you consistently pay on time. 
The U.S. Bank Cash+® Secured Visa® Card pays up to 5% back in two categories you choose, compared to the one at 3% from the Bank of America secured card. So it may actually be a better deal if you can afford the minimum security deposit of $300. 
What Should I Look For in a Cash Back Card?
You should consider not only the magnitude of a cash back card's rewards but also the card's reward rate scheme, limitations, credit requirements, and costs. You also want to look at the card's benefits and new-member promotions 
The active cash reward scheme may be flat, tiered, or rotating:
Flat rate: These cards offer 1% to 2% cash back on all eligible purchases. 
Tiered rates: These cash back cards offer different bonus rates for different merchant types (e.g., restaurants, gas stations, office stores, etc.) The card may cap the purchase amounts entitled to the bonus rates. All other eligible purchases receive the default rate, typically 1%.
Rotating categories: The card specifies a new quarterly merchant category for the top bonus cash rate. You must enroll each quarter to receive these rewards. These cards often include tiered and default rates.
When choosing a cash back card, you will want to consider these additional features:
Signup bonuses: You must spend a set amount on eligible purchases during the initial period (typically two to six months after account opening) to receive the reward.
0% intro APR promotions: New cardmembers may receive a 0% APR on purchases and/or balance transfers for periods of six to 21 months after account opening.
Costs: Consider the card's APR and fees. Many cards have different interest rates for purchases, balance transfers, and cash advances. The issuer may impose a penalty APR (typically 29.9%) if you miss a payment. Check the annual, foreign transaction, cash advance, balance transfer, and late fees. If you have bad credit, be prepared for maintenance fees beginning in the second year of ownership.
Benefits: Better cash back cards may offer consumer benefits such as price protection, purchase protection, free FICO scores, and other helpful items. 
Credit limits: Your credit line for an unsecured card depends on your credit score, income, debt, and housing costs. Your cash deposit is the most critical factor for determining the credit limit on a secured credit card.
You may want to select cash back cards that offer the highest rewards for your favorite categories, such as groceries or gasoline. CardRates.com publishes dozens of articles with information to help you choose your next credit card.
Are Cash Back Rewards Better Than Points?
Your choice between cash back and points (or miles) depends on your needs and lifestyle. Cash back is best as an everyday card, whereas travelers may prefer points or miles. The best points cards make it easy to cash in your points at any time and in any amount. 
Of course, you can own both card types, and millions of consumers do. Holding multiple cards lets you optimize your rewards by using the card that offers the best rate on each purchase. 
Should I Own Multiple Cash Back Cards?
Owning multiple cash back cards may be a good idea to maximize your rewards for purchases at different merchant categories. But it may make even more sense to own a mix of cash back and travel cards to diversify your benefits across more types of spending.

For example, few cash back cards offer significant travel benefits, such as trip insurance, free baggage check, and so forth. Travel cards may not provide important consumer benefits such as price and purchase protections, extended warranties, and expedited shipping.
3% Cash Back Cards Are Great For Everyday Purchases
We've examined the best 3% cash back credit cards to help you choose the perfect one for your needs. These cards appeal to folks who want a simple rewards scheme for everyday card spending without, in most cases, expensive annual fees.
Ultimately, many consumers may want to own a mix of cash back and travel cards to get the biggest rewards on the broadest array of purchases.
Advertiser Disclosure
CardRates.com is a free online resource that offers valuable content and comparison services to users. To keep this resource 100% free, we receive compensation for referrals for many of the offers listed on the site. Along with key review factors, this compensation may impact how and where products appear across CardRates.com (including, for example, the order in which they appear). CardRates.com does not include the entire universe of available offers. Editorial opinions expressed on the site are strictly our own and are not provided, endorsed, or approved by advertisers.