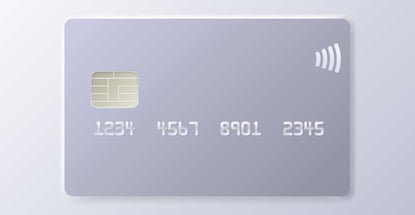 An astonishing fact: Among the cards we regularly review, prepaid debit cards with chips are outnumbered three to one by the chipless variety. 
Most prepaid cards rely on old-fashioned magnetic stripes, a much less secure technology. Doubtlessly, the disposable nature of prepaid cards is a factor — issuers may be reluctant to bestow a relatively expensive chip on a card that many folks eventually throw away. 
That's too bad because EMV chip cards are difficult to hack or counterfeit. The chips create a unique transaction code for each card-present purchase (at registers and ATMs) that has no value to fraudsters since they cannot reuse the code.
The credit card industry adopted chip cards in 2017, but most prepaid debit cards haven't followed suit. Below is a list of the best prepaid debit cards with chip technology. If you're concerned about security, these cards are your safest choice.
Best Chip-Enabled Prepaid Cards
We applaud these cards for their embedded chips, but they're also excellent cards in most other respects. Notice that three are family debit cards, suggesting parents value the extra card control.
Walmart was an early adopter of EMV chips for its credit card and upgraded its prepaid debit card, the Walmart MoneyCard®, with a chip as well. That's excellent news for Walmart shoppers. You can add money to this chip-enabled debit Mastercard for free via the Walmart mobile app by transferring funds from a linked checking account. 
The card offers cash back rewards on Walmart purchases, family accounts, a companion high-yield savings account, zero liability, and optional overdraft protection. You can add up to four family members (age 13 or older) to the account, and each member maintains a separate account balance.
The Greenlight – Debit Card For Kids has an embedded EMV chip in addition to a magnetic stripe, providing extra security for in-person purchases. This chip card lets you pay your children an allowance for their chores. Teenagers with jobs can set up direct deposits of their paychecks. 
Parents have total card control. They receive real-time notifications of their children's spending activity and can add purchase, phone, and identity theft protection. 
The BusyKid Visa® Prepaid Spend Debit Card works with the BusyKid app to help teach children from age 5 to 17 about personal finance. The Visa card app allows parents to allocate allowance money to a child's Visa debit card in seconds while monitoring each purchase and cash withdrawal. 
This EMV card provides advanced security for safer transactions. For additional safety, you can make this Visa debit card virtual by adding it to a mobile e-wallet such as Google Pay. Parents can use the Visa card app to lock misplaced cards and replace lost cards. 
The Travelex Money Card helps travelers protect their money while traveling in the US and abroad. It first adopted EMV chip technology in 2010, well ahead of the competition. 
This prepaid debit card, issued by Mastercard International Incorporated, lets you add cash to your account online, over the phone, or via the Travelex Mobile App. You can make mobile check deposits without charge, but you'll pay a surcharge when you purchase foreign currencies.
The FamZoo Prepaid Mastercard switched to EMV cards in 2020. FamZoo allows multiple family members to have personalized cards for the same household account. The primary account holder manages each user's card access and spending limits. 
The card provides standard Mastercard zero liability protection. No-charge reload methods include direct deposit, mobile check deposit, and Money Move from one Famzoo debit Mastercard to another. Cash load fees vary by location.
What Is a Prepaid Debit Card?
A prepaid debit card resembles the familiar bank or credit union debit card you get when you open a checking account. But a prepaid card isn't attached to a bank or credit union account. Instead, each card has its own account to which you can add funds in several ways. 
You can use a prepaid debit card to make in-person and card-not-present purchases up to the amount on deposit. Unlike credit cards, prepaid debit cards do not extend credit or charge interest, so they do not affect your credit score. 
As a courtesy, some cards offer a small overdraft cushion (usually up to $10) that you repay when you reload the card. 
Prepaid debit cards work well for unbanked consumers, allowing them to make purchases and pay bills without carrying around cash. These cards generally offer many of the same features as an online banking account, without the online banking fees. You won't encounter late or overdraft fees, although you usually must pay a monthly or pay-as-you-go fee to use the card. 
Do Prepaid Cards Have EMV Chips?
Sadly, only a handful of prepaid debit cards carry EMV chips. Chips help protect these cards from hacking and counterfeiting by storing only transactional data on the card. 
Each time you swipe, tap, or insert the contactless card (the chip transforms it into a contactless card) into a reader, the chip generates a unique code to validate the purchase. The EMV chip card doesn't transmit the owner's card number or other personal information. The cardowner supplies a secret four-digit PIN to make an in-person purchase.
Without the PIN, a thief can't use the card, nor can a hacker steal any valuable information (or money). Cards with magnetic stripes instead of chips contain static account data that a hacker or thief can use to make purchases or perform a cash withdrawal. 
Can I Buy a Prepaid Card Online?
Most prepaid card issuers waive the one-time purchase fee to encourage online signups. If you need your card right away, you can purchase a card at a retail location for a small fee.
The application process is easy, and you don't need a credit score to get a prepaid card. You'll enter basic identification data, including your name, address, date of birth, email, phone number, and Social Security number. You activate the card by depositing money into the card account. 
The prepaid card issuer will register your card by verifying information confirming your identity. Until registered, the card will not receive protection against loss or theft, nor can you use it online or reload money.
When you buy a card online, the issuer may provide you with a virtual account number you can use until the physical one arrives. 
You'll want to check out the fees before choosing a prepaid debit card. Typically, these include charges for:
Purchasing the card: You usually only pay this fee if you obtain the card at a retail location. This is a one-time fee of about $3 to $5 to purchase and activate the card.
Using the card: Most cards require a flat monthly payment (usually $5 to $10 per month) or a per-use fee of around $1.50 per transaction.
Reloading cash: You usually pay a fee for refilling a card at merchant locations or via a mobile app.
Transferring money: There are fees for transferring money to or from an external account.
Inactivity: Some cards charge for a low balance or account inactivity.
Cash withdrawals: Most cards charge fees for cash withdrawals from financial institutions, cash reload locations, and ATMs.
Declined transactions: Some cards charge a penalty when you attempt to use the card without sufficient funds.
Custom or replacement cards: You may get one free replacement card before fees kick in. Custom cards typically cost about $10.
You may qualify for a discounted monthly payment plan if you agree to meet its requirements for direct deposits. 
Are Prepaid Cards Safe?
Prepaid cards are safer than cash. Lost cash is usually gone for good, but if you lose a prepaid debit card or a hacker drains the account, you have recourse to recover your money, assuming you registered the card properly. 
Prepaid cards are much safer if they have a chip embedded. The chip shields your personal information from hackers, which makes card fraud harder.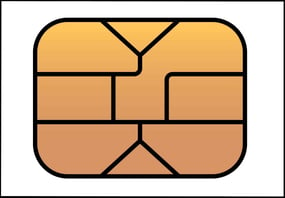 As explained above, an EMV chip card does not provide merchants with your card number or other personal information. Each in-person transaction uses a one-time code in combination with a secret PIN, so there is little incentive to hack into the card.
Cards with only magnetic stripes are susceptible to card fraud because they are easy to use or counterfeit if stolen. When you consider the stakes, it seems like a good idea to get a card with a chip on it.
Compare Prepaid Debit Cards With Chips
Our review of five prepaid debit cards with chips helps you to choose a more secure product. Parents will find this a significant advantage since children are probably the most likely to lose cards. Chipped cards cost no more than the old-fashioned mag-stripe cards.
Given the benefits, the EMV card route seems like a no-brainer.
Final Notes on "5 Prepaid Debit Cards With Chips (Sep. 2023)"
We hope this guide "5 Prepaid Debit Cards With Chips (Sep. 2023)" has been a helpful resource for you in learning more about your financial options. In this guide, we've covered:
Best Chip-Enabled Prepaid Cards
What Is a Prepaid Debit Card?
Do Prepaid Cards Have EMV Chips?
Can I Buy a Prepaid Card Online?
Are Prepaid Cards Safe?
Compare Prepaid Debit Cards With Chips
To learn more about options not mentioned here, be sure to check out other popular reviews from our team of experts:
We also encourage you to check back at this URL regularly, as we update the offers listed in "5 Prepaid Debit Cards With Chips (Sep. 2023)" and other guides on a daily basis.
Advertiser Disclosure
CardRates.com is a free online resource that offers valuable content and comparison services to users. To keep this resource 100% free, we receive compensation for referrals for many of the offers listed on the site. Along with key review factors, this compensation may impact how and where products appear across CardRates.com (including, for example, the order in which they appear). CardRates.com does not include the entire universe of available offers. Editorial opinions expressed on the site are strictly our own and are not provided, endorsed, or approved by advertisers.