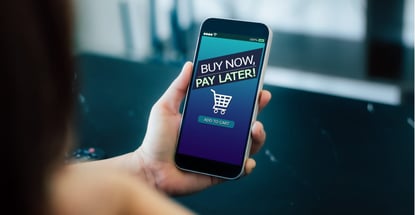 In late 2021, Equifax issued a press release indicating it would be the first of the credit bureaus to allow Buy Now, Pay Later accounts to be added to its credit reports. That set off a flurry of articles by bloggers and reputable websites seeking to capitalize on the news regarding this relatively new method of payment. 
Unfortunately, many of the articles published before and after the Equifax release contain factual errors and assumptions about Buy Now, Pay Later and their influence on your credit reports and scores. 
What Is Buy Now, Pay Later?
Buy Now, Pay Later – or BNPL – is a payment method that is commonplace in online marketplaces. When you're checking out in an online store, you will often be offered an alternative payment option besides paying with a credit or debit card. Online installment services, including Affirm, Afterpay, and Klarna, among others, allow you to apply for and open a small extension of credit that's tied to an existing bank account. 
As complicated as some are trying to make the BNPL technology and experience, it's really nothing more than a short-term and typically small-dollar loan that deducts payments from your existing checking or credit card account. 
The attraction of BNPL is that, instead of paying in full for an item by charging it to your credit card, you can instead buy an item, have it delivered, and make smaller payments over time as you would with the old-fashioned payment method known as layaway. 
For example, instead of paying $100 at one time for a pair of shoes, you pay $25 four times over the next four weeks through automatic payment deductions from your bank account.
What Do BNPL Accounts Look Like on Credit Reports?
This is a trick question that no one can answer accurately at this time because BNPL accounts do not appear on credit reports, so nobody has ever seen what they look like. Several things have to happen before BNPL (and any other new credit product) makes its way to a consumer's credit report.
The credit reporting industry has to agree to allow BNPL transactions to be reported or "furnished." Given the Equifax press release in December 2021, this box has already been checked. According to Equifax, it will be the first credit bureau to "formalize a standard process for reporting BNPL tradelines."
The companies that extend BNPL credit have to choose to report their accounts to the credit bureaus. You cannot force a lender of any kind to report information to the credit bureaus. The entire credit reporting system is voluntary, meaning that all of the information on your credit reports was provided voluntarily by your lenders. The term for this practice is data furnishing. If the BNPL lender chooses not to report your accounts to the credit bureaus, then the BNPL transactions you make will not appear on your credit reports. And no, you cannot sue the lender because it is not reporting your loan to the credit bureaus. The FCRA does not give you the right to credit reporting and doesn't force lenders to report anything.
If they choose to become data furnishers, BNPL companies have to be ready, willing, and able to comply with Fair Credit Reporting Act (FCRA) obligations. The furnishing of information, while voluntary, certainly isn't cheap, especially as it pertains to the FCRA. When lenders become data furnishers in the eyes of the FCRA, they have to comply with the requirements of furnishers. This means, among other things, crafting and maintaining procedures to ensure the accuracy and verifiability of the information they sent to the credit bureaus. 
BNPL companies will also have to maintain a staff of dispute analysts who will have to respond in a timely fashion to the inevitable slew of disputes filed by consumers and credit repair companies challenging the accuracy of negative BNPL accounts (yes, you can default on a BNPL account). It's also likely that BNPL companies will have to hire both in-house and outside counsel to help them with their FCRA obligations, including defending FCRA lawsuits.
The million-dollar question with respect to credit reporting BNPL loans is… What's the upside for the lender?
We already know the downside is the expense of legal compliance and the cost of the credit reporting infrastructure. Is there value in reporting BNPL loans — most of which are small-dollar loans — to the credit bureaus? Are people more likely to pay back a $100 loan simply because there's a threat of negative credit reporting if they don't?
Providing credit-building to the services they offer could be a powerful marketing angle for BNPL lenders. "Use us and we'll help you build or rebuild your credit!" That may resonate with some people.
But are the folks who are using BNPL really that concerned with their credit reports?
If they were, then they'd simply use a credit card to make their purchase, pay it on time, and their scores would benefit because we know almost every credit card issuer already reports to the credit bureaus. 

NOTE: If BNPL companies are pulling credit reports as part of their new account opening process, they must comply with provisions of the FCRA that require form disclosures to applicants who have been denied based on information in their credit reports. These are referred to as Notices of Adverse Action, although most people simply refer to them as denial letters.
BNPL companies would also need to undergo considerable training and technology upgrades to report to the credit bureaus. All companies that furnish information to the credit bureaus must have technology enabling them to do so.
This also means they must send information about their account holders to each of the credit bureaus on a monthly basis using credit reporting connectivity and the industry's standard Metro 2 credit reporting language.
Metro 2 is the single standard and uniform language used by over 10,000 companies that report information to the credit bureaus monthly. Metro 2 is a series of field-specific alpha and numeric characters that represent data including balances, dates, late payments, and other information regarding your accounts. Any company that reports BNPL information to the credit bureau will have to become immediately fluent in Metro 2, and that's not cheap either.
How Do BNPL Accounts Affect My Credit Scores?
Regardless of what you may have read about the impact of BNPL on credit scores, it's all premature. BNPL has no impact on credit scores because BNPL isn't on credit reports yet. Credit scores are calculated exclusively from the information that appears on your credit reports, nothing more and nothing less.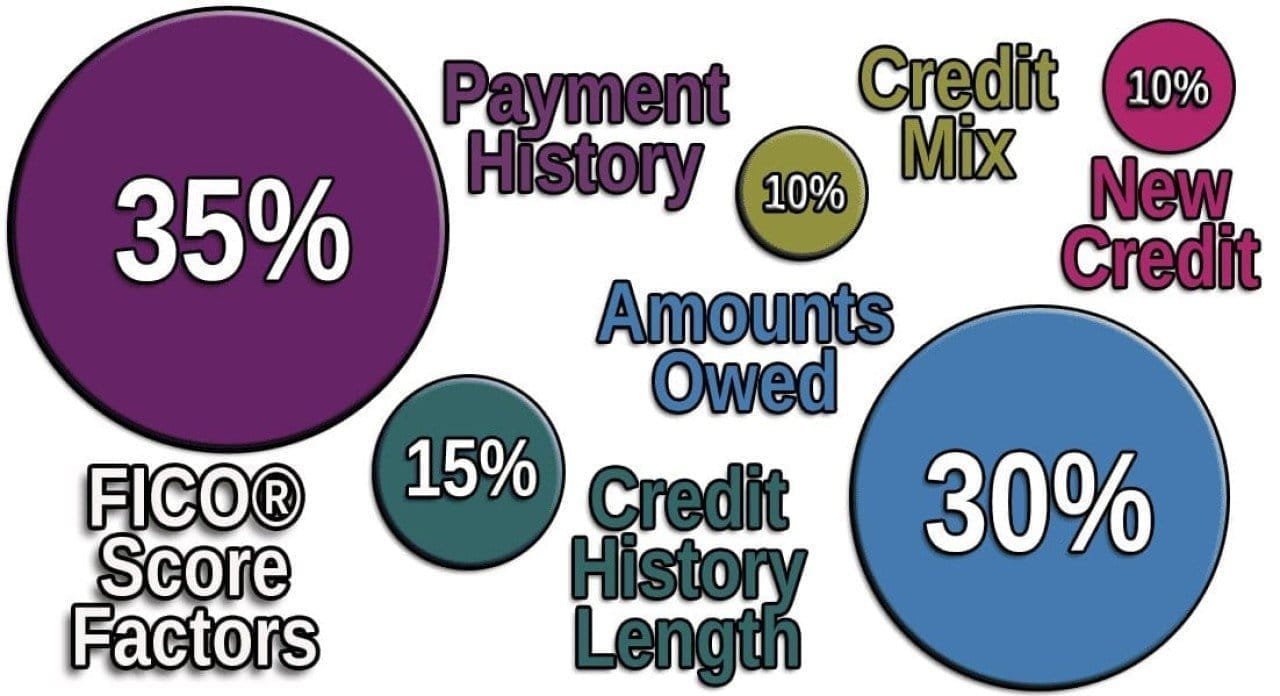 Credit scoring models are derived from software algorithms. That means that, if you add something new and never-before-seen to a credit report, all of the credit scoring software is going to have to be retrofitted to consider the newly coded BNPL accounts unless they are reported with preexisting Metro 2 codes.
But getting BNPL on a credit report doesn't solve the credit scoring issue. Credit score developers, including FICO and VantageScore, will only consider information in their scoring models if it's predictive of credit risk. And, because BNPL has never been on credit reports, there's really no way to definitively state whether BNPL tells that particular story. 
So even if BNPL was magically added to millions of credit reports today, there's no guarantee the credit scoring models would 1) see them and 2) care about them.
BNPL Methods Do Not Appear On Credit Reports
I understand and acknowledge that this may all come as a tremendous buzzkill. The prospect of building and rebuilding credit reports using microloans issued by lenders that have a low barrier to entry is appealing, but only to consumers. Lenders who use credit reports and credit scores only care about predictive information that helps assess the risk of doing business with you for things like credit cards, mortgages, loans, and other forms of traditional credit.
What's likely to happen is a slow-moving evolution. BNPL lenders have to choose to play the credit reporting game. Credit reporting agencies have to create a uniform set of code that allows them to do so. And then the credit score developers have to choose to consider the information in their scoring algorithms, which will only happen if BNPL accounts tell a compelling story about credit risk.
This is important to keep in mind as the euphoria about BNPL options continues and sets unrealistic expectations about credit reporting and scoring. For the time being, it may be a better idea to use an existing credit card that has credit-building capabilities and iron-clad fraud protections to make that next online purchase.
Advertiser Disclosure
CardRates.com is a free online resource that offers valuable content and comparison services to users. To keep this resource 100% free, we receive compensation for referrals for many of the offers listed on the site. Along with key review factors, this compensation may impact how and where products appear across CardRates.com (including, for example, the order in which they appear). CardRates.com does not include the entire universe of available offers. Editorial opinions expressed on the site are strictly our own and are not provided, endorsed, or approved by advertisers.