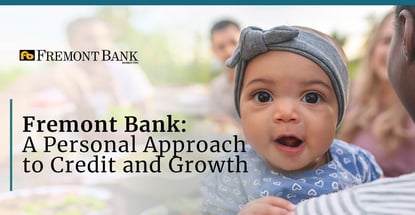 In a Nutshell: Banks sometimes put established client relationships at risk to expand their reach and serve more customers. But at Fremont Bank in the San Francisco Bay Area, personal relationships help energize the community. Fremont Bank offers a full-service credit and financial product lineup with 24/7 digital deliverability. The bank also prioritizes customer service, and personal banking relationships are at the heart of its mission. That focus has helped Fremont Bank grow alongside the communities it serves.
Digital technology has brought far-reaching change to many financial institutions. However, at Fremont Bank in the San Francisco Bay Area, the more things change, the more the institution's expectations of high-quality service for their clients stays the same. That's because the Fremont Bank team doesn't allow technology to impair the personal relationships central to community banking.
Fremont Bank remains committed to digital transformation and aims to serve customers more conveniently. But the institution also understands that people drive banking, and financial services exist to help households, businesses, and communities reach their goals.

Fremont Bank was founded to make banking more personal. During the Great Depression, Morris Hyman's father lost his construction business due to a single missed loan payment. In 1964, Hyman started Fremont Bank to put the credit and financial needs of the local community first.
"He wanted us to serve clients in all aspects, encompassing residential and commercial banking as well as wealth management," said Jan Ford, Fremont Bank's Chief Credit Officer. "We support the financial life cycle of our entire community, and that's kept us going strong for close to 60 years now."
Technology doesn't take a back seat to that goal, but it also doesn't impede it. Ford's colleague, Chief Digital and Technology Officer Vivian Yeung, noted that Fremont Bank always uses tech intentionally.
"We focus on digital connection with a human touch," Yeung said. "That is a chief differentiator for us as a community bank to leverage digital technology to further personalize our service experience for clients."
Cards for Customers Across the Credit Spectrum
That same community and relationship focus is evident in the bank's products. Fremont Bank's goal is to help every client achieve more financial success, especially when it comes to credit cards. Technology makes the online application process quick and seamless.
"We have cards for everyone, from younger individuals starting with very little credit, up to seasoned consumers and business owners," Ford said. "We pull a FICO score, and all we need is some basic information, so it's pretty much an immediate decision process."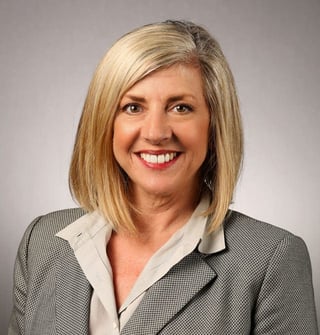 Fremont Bank's low-interest Platinum Mastercard is ideal for debt consolidation and quickly paying off balances. In addition to a highly competitive APR range and no annual fee, the Platinum Mastercard also carries a 0.0% introductory APR for six months.
Fremont Bank's Low Rate Platinum Mastercard is another low-interest-rate option for balance transfers. It is built on a prime-plus 2.99% APR structure to open consolidation options to a wide range of customers. Although the product carries a minimal annual fee, there's no balance transfer fee, late payment, or over-limit fees.
Fremont Bank also offers a set of rewards cards that go the extra mile to help customers put their credit to use. Its no-annual-fee Platinum Rewards Mastercard generates 1% in earnings on everyday spending. And the World Mastercard combines a small annual fee with enhanced travel rewards and perks.
"We give our customers opportunities to progress from that entry level," Ford said. "Cardholders are reviewed annually to determine if they qualify for increased limits so we can grow as they do."
Committed to Digital Innovation and Personal Service
Fremont Bank's technology team stays diligent behind the scenes to keep relationships moving forward. As the COVID-19 pandemic began in early 2020, for example, Fremont Bank's customers were already taking advantage of its next-generation online and mobile banking platform, which supports instant person-to-person payments, seamless online bill pay, and external transfers.
The bank's employees were already interacting internally and with customers via a secure and compliant virtual desktop infrastructure that enables remote work, digital live chat, and video banking.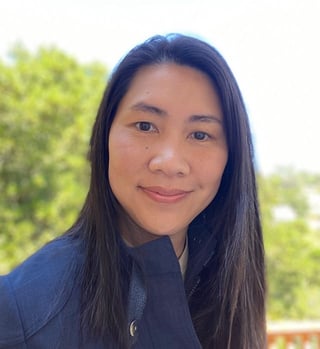 "Being able to get a live person differentiates Fremont Bank from a lot of the larger financial institutions," Yeung said. "We're a relationship bank, so we strive to have that face-to-face interaction."
The virtual desktop platform allows what the bank calls co-browsing, whereby associates interact with users via secure screen-sharing technology to guide them through menus and transaction experiences. It's that human component that reduces friction and increases customer satisfaction.
"It's hard to have a conversation with a chatbot," Yeung said. "It's much easier to have a conversation with a human, either digitally or at the branches."
Behind the tech push is a philosophy of success through partnership. Fremont Bank continues to build relationships with core-competent tech providers to enhance the customer-facing aspects of its business. Yeung said the bank is always on the lookout for opportunities to extend its tech service experience.
"Our collaborations with innovative providers and fintechs have to coincide with our core mantras around making relationship banking more efficient and accessible," Yeung said. "We're focused on meeting customers where they want to be, whether that's in the branches or their living rooms."
Fremont Bank Builds Relationships in a Growing Market
As a full-service community institution, Fremont Bank puts its innovation and service commitments to meet or surpass its competition. For example, in its residential lending vertical, the bank builds on its strengths in a market with low inventory and low rates.
"We're still a community bank, and that's important to us," Ford said. "Our differentiator is figuring out how to get to, 'Yes.'"
Fremont Bank leverages its relatively flat organizational structure to put customers in direct contact with top-level decision-makers when negotiations require flexibility.
Watch on
"It's not that you either fit or you don't fit," Ford said. "We have our own portfolio products that we don't sell to big investors, and we can customize those to meet client needs."
That helps in the Bay Area, which still attracts new residents despite stories of a population exodus from Silicon Valley.
"A lot of people relocated during COVID-19, but we've had a great year," Ford said. "We're watching it very closely, but in my understanding, net migration is still positive into California, so from that aspect, the demand is still there."
Portfolio lending is one way Fremont personalizes the customer experience based on names, not numbers, while targeting technology investments with the service experience in mind. Creative partnerships and carefully monitored customer feedback channels combine to help Fremont Bank make the best use of its resources.
Advertiser Disclosure
CardRates.com is a free online resource that offers valuable content and comparison services to users. To keep this resource 100% free, we receive compensation for referrals for many of the offers listed on the site. Along with key review factors, this compensation may impact how and where products appear across CardRates.com (including, for example, the order in which they appear). CardRates.com does not include the entire universe of available offers. Editorial opinions expressed on the site are strictly our own and are not provided, endorsed, or approved by advertisers.