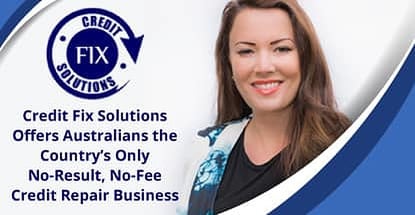 In a Nutshell: Australians face rising unemployment rates and a steadily increasing cost of living that has 1 in 3 residents spending more than they make. This often leads to credit issues that only worsen with the occasional credit profile inaccuracy. Credit Fix Solutions is a top choice for Australians who are looking to improve their credit scores by removing inaccurate data from their credit reports. The firm has a no-result, no-fee policy that helps it achieve a 95% success rate for its clients, who see, on average, a credit score improvement of 200 to 400 points. //
Mistakes happen. Life's hectic pace sometimes takes over and makes it easy to forget that a bill was due last week. Emergencies can make it difficult to pay down debts that are otherwise affordable.
Mistakes can also be expensive. A few late payments, or a single emergency, can create a hole in your credit report that takes years to climb out of. Inaccuracies on your credit report make that hole much deeper.
Inaccuracies can range from old information that should have aged off a report to payment data that is incorrect — either because the debtholder reported the information wrong or because the debt occurred due to identity theft. While some people try to correct these issues on their own, the task of disputing them with all three credit bureaus can be tedious and frustrating.
Consumers who find inaccurate information on their reports must send a dispute notice to each of the credit bureaus (Equifax, Dun and Bradstreet, and the Tasmanian Collection Service) for each item listed on the report. Multiple inaccuracies can quickly turn into a dozen or more notices drafted, sent, and followed-up on over a series of weeks.
If not removed, those inaccuracies can bog down a credit score to the point where financing a large purchase becomes nearly impossible. Credit Fix Solutions specializes in helping Australians get those incorrect items removed from their credit reports. The firm is so confident in its services that it's the only credit repair service in Australia to charge no fee if its work yields no results.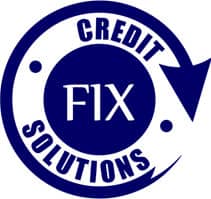 "At Credit Fix Solutions, we can help individuals and companies remove any incorrect, adverse information from their credit reports," said Victoria Coster, CEO and Credit Repair Specialist at Credit Fix Solutions. "This type of information includes defaults (overdue listings), court actions, fraudulent or incorrect personal information, and duplicate inquiries."
Australian credit scores range from zero to 1,200. The average Credit Fix Solutions client comes to the firm with a credit score around 300 to 500. After a few weeks, that score can look dramatically different.
"Once we remove negative information, the scores improve automatically by around 200 to 400 points, which is a great result, as our clients can then obtain the financing or better interest rates they were previously unable to get," Coster said.
Average Credit Score Improves by 200 to 400 Points
Credit Fix Solutions is the only Australian credit repair company that won't invoice a customer until it delivers a cleared credit report. That guarantee, and the company's ability to back it up with results, has positioned Credit Fix Solutions as one the country's top choices for credit repair.
"Credit repair, or removing adverse information from a credit report, is never guaranteed," Coster said. "By not charging unless we are successful, our clients can trust that we put in our very best efforts possible on their behalf in the work we carry out to help them achieve a better credit score and their dream of financial freedom."
Credit Fix Solutions has helped hundreds of Australians take their first step toward achieving their dreams of getting out of the rental market and buying a family home, getting a new car, or planning the holiday they've hoped for. Along the way, the firm has earned a reputation for superior customer service.
"Our entire team is trained and retrained on a regular basis to understand our clients and what they need from us," Coster said. "This level of customer service helps Credit Fix Solutions to stand out from the crowd."
By removing adverse credit data and improving consumers' credit scores, families can often save hundreds of dollars per week, which can amount to large savings on interest repayments on their current loan facilities.
"Our No Result, No Fee policy is highly successful," Coster said. "Monthly statistics on client files, kept for the past three years, show that we are successful in 95% of cases. Our management and staff are consistently learning and keeping up to date with relevant credit reporting legislation and other areas of law that may assist individuals and companies to fix their credit."
Most Credit Repair Cases Take 4 to 8 Weeks to Complete
With more than 40 years of combined finance, credit, legal, and business experience between them, Coster and Jardine Jordan, Credit Fix Solutions' National Sales Manager, personally handle all inquiries the firm receives. The pair prequalifies clients as best as possible to determine if the company is a right fit for them.
"To assist an individual or company in clearing adverse information from their credit report is not a short process," Coster said. "Most credit repair cases take from four to eight weeks, with around 10 to 15 hours work needed, from start to finish per case."
Coster noted that company statistics show that it declines 45% of leads it screens, mostly because the individual or company's adverse information is legitimate and does not qualify for removal. She said that adverse listings are only removable by credit reports if they contain errors.
A default, for example, remains on a credit report for five years — even if the debtor decides to pay the defaulted debt. There must be legal grounds to remove the default from the credit report, otherwise, it will be on the report for five years but show as 'paid' or 'settled' after the debtholder receives payment.
"We understand what can and what cannot be removed from credit reports," Coster said. "We are not charging upfront fees and making false promises as to the results that can be achieved, we are careful to only take on matters where we are confident we can help, so as to not waste anyone's time, including that of our clients, referral partners, and also for us as a company."
Advertiser Disclosure
CardRates.com is a free online resource that offers valuable content and comparison services to users. To keep this resource 100% free, we receive compensation for referrals for many of the offers listed on the site. Along with key review factors, this compensation may impact how and where products appear across CardRates.com (including, for example, the order in which they appear). CardRates.com does not include the entire universe of available offers. Editorial opinions expressed on the site are strictly our own and are not provided, endorsed, or approved by advertisers.