In a Nutshell: Aegis Credit Union gives members access to products and services designed to build their credit scores and financial well-being while rewarding them for making on-time payments. The credit union prides itself on the diverse economic backgrounds of its members and looks at every applicant on a case-by-case basis, ensuring they are not solely defined by a mistake made years ago. With no fee credit card interest rates starting at a competitive 6.95%, its goal is to make sure underserved members of the community are heard and given the chance to build for a better future.
Smaller communities often lack access to financial products and services, and credit unions tend to fill this gap through a collaborative approach to financial well-being. With something as important as money, any questions consumers have should be answered by an expert who understands individual circumstances and can offer advice on what their next steps should be.
One good example can be found at Aegis Credit Union, where staff strives to know its members and how to best help them when they need it most. The credit union, which has been operating for more than 40 years and today serves more than 3,000 families, lives up to its name. The word aegis means protection and support, and in Greek mythology an aegis was represented by an animal skin or a shield carried by the Greek gods Athena and Zeus.
The credit union, whose stated mission is to provide members with a range of competitive financial products, started out as Health Service Employees Credit Union servicing Mercy Hospital workers in Clinton, Iowa, in the late 1970s.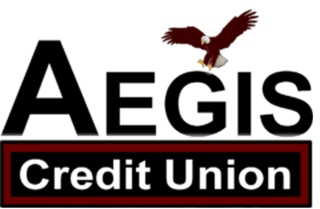 Over time, it rebranded to Aegis Credit Union and expanded its membership base to include all health service employees in Clinton and its surrounding counties making it a community credit union. This rebrand allows Aegis employees to get to know members and give them a personalized experience.
"If you look at a credit file, you can notice that maybe there were a few issues years ago, and that's why it's dragging their score down," said Scott Maddasion, the loan officer for Aegis Credit Union. "Then we dig in to find out what happened.
"We look at where they're at now, and you can see a pattern where they got off track a little bit, maybe they lost a job or they got laid off, but now, they're two years strong on employment and their score is rising. So we really try to look at the fine details for each decision."
Aegis, like other credit unions, is run by members for members. The credit union has no incentive to please shareholders because there aren't any. Profits are reinvested back into the institution, resulting in improved products, services, rates, and technology.
"We take a unique approach to each evaluation. We really do help out a lot of people. And I think our community knows that," Maddasion said. No one is turned down without a thorough look at their history, and Aegis' attractive credit card rates are helping its community's economic health.
Digital Banking Tools to Serve Modern Community Needs
In a world turning increasingly toward digital solutions, Aegis got ahead of the game to ensure the most important banking needs could be met from home or on the go. In its earlier incarnation, Aegis' online banking used a different platform than the one on the app.
Now, those two systems have merged, making digital banking experiences more seamless and convenient. Aegis also uses DocuSign, a program allowing members to fill out and sign loans electronically without having to step inside the branch.
"Technologywise, we're pretty high up there with everybody," Maddasion said. "We've got almost everything, as far as the latest and greatest tools for members in digital banking." Aegis also has the ability to print debit cards on site, so it is only a short wait to get a new card.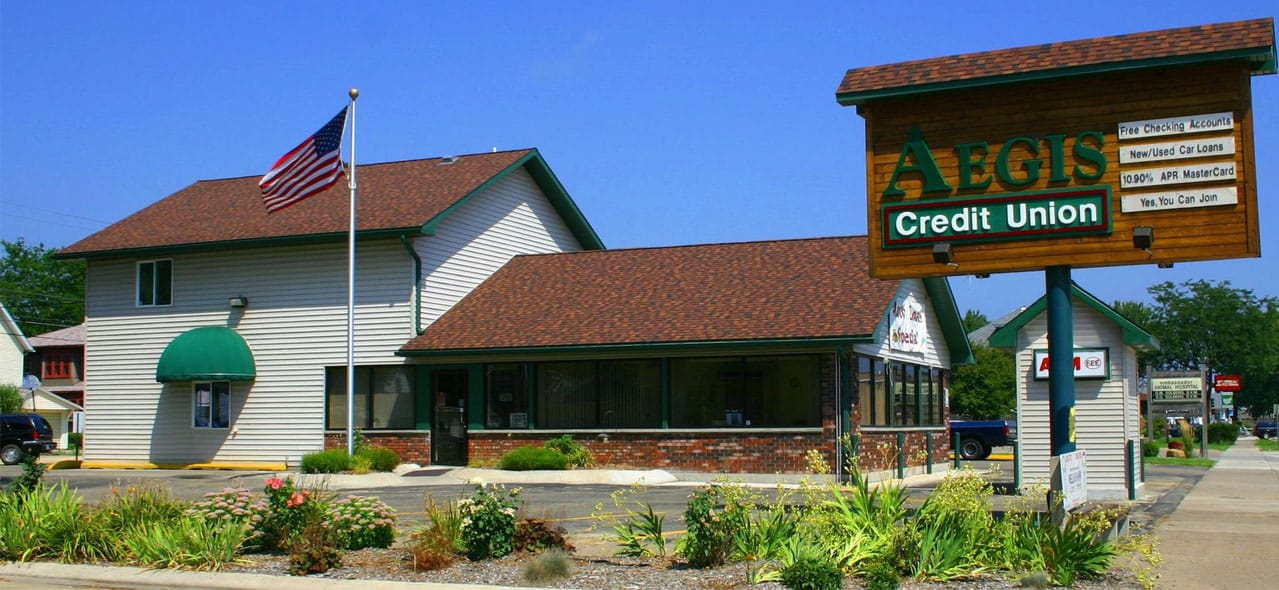 For those who would rather have an opportunity to speak with someone face to face about their unique situation, Aegis advises members to come in and speak with one of their experts. Representatives can answer questions about loans, how to build credit, and how credit scores work, among other financial subject matter.
"A lot of people come in and, and they really just don't know." Maddasion said. "They ask 'How do I increase my credit score? My score is 55 points lower. What's happening?' So being able to explain those types of things to them and create that trust is important."
Competitive Credit Card Rates and an Auto Loan Rebate for Responsible Repayment
One of the biggest draws to Aegis Credit Union's credit card is its competitive tiered interest rates. For those who often carry a balance on their credit card, it's important they seek cards that have lower interest rates. With Aegis, their credit card rate starts as low as 6.95% and tops out at 17.99%. Aegis credit cards also come with no annual fee. No matter what an applicant's credit score is, Aegis looks at every factor and tries to find ways to help.
"Just because somebody has a 590 or 650 credit score, it doesn't mean that they don't deserve to be helped out or looked at," Maddasion said. "Some places just shun those people away, and we do not."
Its checking accounts carry no monthly service fee and require no minimum balance. Members who open a checking account get a free debit card with electronic statements and free ATM transactions with machines located throughout Clinton.
For those who need money in a pinch, Aegis offers members several different loans to fit their needs. The credit union has a loan for new or used cars, as well as loans for motorcycles, recreational vehicles, or boats.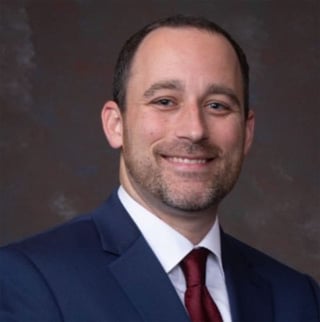 For first-time auto buyers, there is a program to earn back some of what they pay in interest on a loan. After making all payments on time, 10% of all interest charges will be returned to the member.
"When they come in here for that first-time car loan, we get an opportunity to educate them on how important credit is, how it works, and then they can take that and they can go forward," Maddasion said. "I enjoy them coming back to me, after they made all of their car payments on time, and I can hand them a check, and it's just really cool to kind of work with them through the process."
Beyond vehicles, Aegis also offers signature loans, which work similarly to personal loans, but are more use specific. For example, if a member needs money to fix the transmission on a car, the loan he or she would apply for a signature loan for a new transmission.
To help take control of any additional debt, Aegis will also help consolidate what members owe into a consolidation loan.
"We're not one of the credit unions that have a set model where each customer falls into this bucket to get this or this bucket for this," Maddasion said. "We really look at each person."
Branch Experiences Teach the Value of Building Credit
Aegis wants to be a community resource that helps consumers of all ages learn how to avoid common personal finance mistakes. For example, staff members at the credit union work with a program to teach high school students how to build credit scores.
"The main focus is we want to ensure that young people are getting the financial advice they need to succeed in the future," Maddasion said. "When you do something like that, you create loyalty to your credit union as well. They're going to come back if you treat them right, and it's just kind of that circle of customer service. That's extremely important."
While some bigger banks may not always prioritize smaller communities, Aegis Credit Union listens closely to its members' needs.
"I think it all comes down to not pigeonholing people into just a credit score," Maddasion said. "We're open to help in many different ways. We're always trying to get to yes, we don't want to just look at something and say no, we want to see if we can help in some way."
Advertiser Disclosure
CardRates.com is a free online resource that offers valuable content and comparison services to users. To keep this resource 100% free, we receive compensation for referrals for many of the offers listed on the site. Along with key review factors, this compensation may impact how and where products appear across CardRates.com (including, for example, the order in which they appear). CardRates.com does not include the entire universe of available offers. Editorial opinions expressed on the site are strictly our own and are not provided, endorsed, or approved by advertisers.