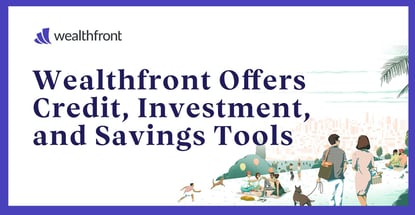 In a Nutshell: Before connected digital tools, companies in the financial management space kept their operations isolated, and the time it took to consolidate information was too much for most consumers. Wealthfront uses digital automation to bridge the gap between financial services and lower costs, and it puts money to work for consumers. It combines banking, investment, and credit products with access to high-quality advice in its comprehensive app and platform to help consumers easily manage their entire financial portfolios.
Digital technology enables fintech providers to rethink some of the practices consumers accepted at banks and investment firms for generations. Disparate institutions didn't typically share information, and consumers had no easy way to access all of their accounts in one place.
Wealthfront has built a platform that consolidates banking, investing, borrowing, and planning services in a way that is not only more efficient but also makes more sense.
Its approach resonates with savings- and investment-oriented Gen Z and millennials who think of investing, banking, and credit as mobile app tools rather than in-person services. Many consumers now use their mobile devices to track their finances and have a keen interest in their bottom line.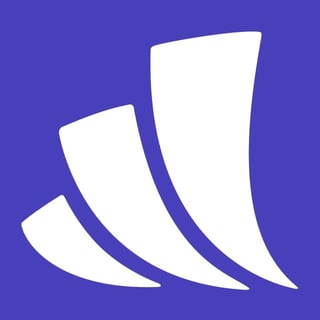 They may reject apps that offer an indifferent value proposition or one that doesn't seem intuitive or elegant. Wealthfront prioritizes design as a core competency alongside its commitments to automation, innovation, and efficiency. That's why financial services customers have flocked to it since it launched in 2011.
"We quickly established a beloved brand among our audience and grew rapidly, reaching $1 billion in assets in less than three years, which was unprecedented in the industry," said Kate Wauck, Chief Communications Officer.
The Wealthfront app is rooted in long-term investing principles, and it has developed a strategy to bring in consumers who plan to invest money over the next 30-plus years. That trust is also a significant part of what has fueled Wealthfront's innovation trajectory.
"We've found that clients just keep requesting more services because they want to consolidate their money with us," Wauck said.
Democratizing Access to Sophisticated Financial Advice
Wealthfront launched its platform in 2011 to provide long-term investment management portfolios, and it has a growth strategy based on modern portfolio theory. It offers globally diversified, low-cost ETFs that Wealthfront periodically rebalances and continually builds through tax-loss harvesting.
Accomplishing that through software allows Wealthfront to offer its products at a low account minimum. It charged only a fraction of the industry standard when it initially launched.
"Before Wealthfront, you had to have $1 million at your disposal to get access to this type of investing," Wauck said. "Now, you can open up a Wealthfront account with just $500, which is great."
The software also dispenses with the need for human intermediaries, which also lowers costs. "We charge only a quarter of what the industry, as a whole, charges to manage your portfolio for you — just 25 basis points," Wauck said.
Watch on
As clients moved to Wealthfront's democratized platform, more wanted to understand how to contextualize their investments.
"That's why we started to work on financial planning services to help young professionals address the challenges they face," Wauck said. "You don't even need a Wealthfront account — you can download our app and just connect your own financial accounts."
Through that connection, Wealthfront receives a complete picture of the user's balance sheet and credit picture and can generate detailed, real-time advice on milestone issues, including homebuying, tuition planning for kids, and retirement planning for later in life.
"Pretty much anything you can think of, we can give you advice around — all in the app," Wauck said. "And you don't need to schedule a meeting or a call anyone."
New Investment Options
Wealthfront recently expanded its platform to allow clients to build a portfolio they believe in by editing their portfolio or building one from scratch. Clients can choose from hundreds of expert-vetted ETFs across a wide variety of industries – from self-driving cars to clean energy to technology, just to name a few. Clients can also now get cryptocurrency exposure through two cryptocurrency funds: Grayscale Bitcoin Trust (GBTC) and Grayscale Ethereum Trust (ETHE).
These new options make Wealthfront the first robo-advisor to offer exposure to cryptocurrency as part of a diversified portfolio with automation features like tax-sensitive rebalancing, intelligent dividend reinvestment, and Tax-Loss Harvesting. And clients are still able to benefit from Wealthfront's fiduciary advice and financial planning tools at no additional cost.
In addition to creating more ways for clients to build a portfolio they believe in, Wealthfront also saw a lot of demand for a socially responsible portfolio that made it easy to invest responsibly in just a few clicks. The company now offers a socially responsible portfolio that is diversified and tailored to a client's individual risk tolerance.
Wealthfront's new Socially Responsible portfolio lets clients invest in a diversified portfolio of funds that screen for business involvement in civilian firearms, controversial weapons, tobacco, thermal coal and oil sands. Clients can further customize their portfolio to invest in what they believe in most, including renewable energy, gender diversity, minority empowerment, animal welfare, and more.
Accounts with Debit Cards Generate Earnings on Cash
After entering the investment space, the next step was to move into banking. Wealthfront, characteristically, wanted to rethink the traditional consumer model there, as well.
"We only offer one account that gives you interest on all of your money," Wauck said.
The Wealthfront Cash Account generates 0.10% APY. Plus, users who deposit their paychecks can directly gain access to that money up to two days before payday. It offers automatic bill pay services, and it links to a full-feature debit card.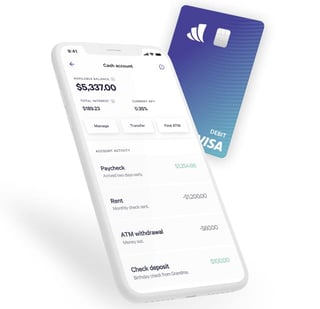 You only need $1 to open a Wealthfront Cash Account, and there are no account fees, overdraft fees, or thresholds to meet to avoid any other fees.
"Consolidating the traditional checking and savings accounts was important for us because we try to get our clients every single dollar that we can," Wauck said. "Our customers know they're not going to build wealth through a checking or savings account, but they have to have cash on hand — and it should be earning some interest."
The Wealthfront Cash Account can also automatically generate and send checks, making paper checks obsolete. And the debit card connects to more than 19,000 fee-free, in-network ATMs nationwide. It can also link to payment services, including  Apple Pay, Google Pay, PayPal, and Venmo.
"We're not a bank, but we offer banking services our clients need," Wauck said. "We let go of the two-account model that traditional banks offer because there's no reason for it other than banks can decline to give you interest on one of those accounts. Instead, they just take that for their revenue, and that didn't make sense to us."
An End-to-End Financial Management Ecosystem
One of the ultimate benefits of the Wealthfront app and its connected ecosystem is a free service called Self-Driving Money™Autopilot. The Wealthfront Cash Account now allows you to instantly organize your cash into categories and route your money exactly where you want it, so you can effortlessly manage your finances from end to end.
Interest earned through the Wealthfront Cash Account, coupled with the modest liquidity gained through early paycheck access, can result in significant earnings over time.
From the moment your employer direct deposits your paycheck to your Cash Account, Wealthfront's software can automatically keep money for everyday spending (like paying bills), send checks as needed, top off your emergency fund and other savings goals, and even invest money within minutes so you can build long-term wealth. You set the goals then their industry-leading automation routes your money automatically with no extra effort on your part.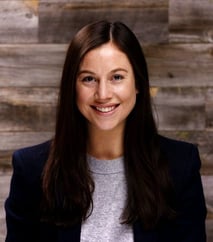 "For example, you can say that anytime your account goes over $4,000, move the overage to your 529, your Wealthfront investment account, or your IRA," Wauck said.
Customers who need extra liquidity amid that emphasis on long-term investment can turn to Wealthfront's Portfolio Line of Credit, which uses assets in the investment account as collateral.
"It's one of those things that you don't need all the time, but when you use it, you love it," Wauck said. "We see a lot of people using it for down payments, and we usually see the money come back pretty quickly and get back to work."
In addition to its credit product, more innovation is on the horizon. Wealthfront is working on new iterations of core banking and investment services that stand to make it an indispensable financial partner.
"Our goal is to make it delightfully easy to build wealth on your own terms," Wauck said. "We're proud to be ​​the leading investment platform for young investors who want flexibility with their investments and reassurance they are putting their money in the right place to build long-term wealth."
Advertiser Disclosure
CardRates.com is a free online resource that offers valuable content and comparison services to users. To keep this resource 100% free, we receive compensation for referrals for many of the offers listed on the site. Along with key review factors, this compensation may impact how and where products appear across CardRates.com (including, for example, the order in which they appear). CardRates.com does not include the entire universe of available offers. Editorial opinions expressed on the site are strictly our own and are not provided, endorsed, or approved by advertisers.