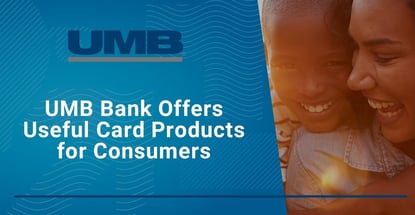 In a Nutshell: Since 1913, UMB Bank has grown from a small community-based institution into a regional powerhouse with $33 billion in assets and operates 91 branches. The bank's innovative card products fit a variety of rewards preferences and use cases. And its extensive collection of financial education resources help consumers build and secure their financial future. Today, UMB Bank continues to exceed customer expectations with digital banking tools keeping the commitment to quality and integrity it has had since its inception.
Growth has been a hallmark of UMB Bank since its founding in 1913, and although it has expanded through a few acquisitions, much of its growth has been organic. UMB started in Kansas City, Missouri, and recently expanded into Arizona and Texas. Its 91 branches now stretch into Colorado and as far east as Illinois.
The bank has customers in eight states and more than $33 billion in assets, but customers don't seek out UMB Bank because of its size. Many choose it because it offers the products and services of the largest banks without compromising on relationships.
"UMB can compete with the big banks while providing a more personal touch," said Abby Wendel, UMB Bank President of Consumer Banking. "We combine a local view on things with truly national capabilities."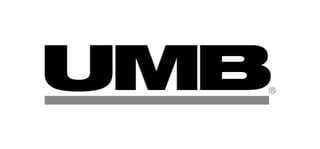 That combination was evident in 2020 as the COVID-19 pandemic took hold and banks had to pivot along with every other industry. The team at UMB Bank was already dedicated to meeting customers where they wanted to be.
"Prior to the pandemic, we were already on the path of making sure everyone could access their banking remotely," Wendel said. "But we accelerated our efforts around customer experience during the pandemic."
UMB Bank rolled out digital account origination in May of 2020. The bank also built an appointment setting platform for in-person consultations, which launched in 2021.
"We booked 6,500 appointments in the first month alone," Wendel said. "What I hear from the front lines is that it makes for much more robust conversations where we can be more effective."
Card Offerings for Specific Customer Segments
UMB Bank's Visa credit card program targets products to specific customer categories. That helps ensure each card works in the best interests of consumers while also broadening the program's reach.
UMB Bank's Simply Rewards card is well-suited for everyday spending needs, and the idea is to keep it simple. Holders earn three points per dollar spent on gas and groceries and at discount stores, fast food chains and restaurants, with all other purchases earning a point per dollar spent.
"It's a great everyday card that gives you additional points for those everyday purchases," Wendel said. "Plus, all our points are easy to redeem through the rewards center on our website."
More adventurous consumers often choose the bank's Travel Select card, which shifts those three point earnings categories to airfare, hotels, resorts, cruise ships, car rentals, and tour buses.
"We're a strong player in the travel space, and if that's how you like to spend your extra money and time, we've got you covered," Wendel said.
On the other end of the spectrum is UMB Bank's Direct Cash card, which is designed for anyone whose goal is to earn cash back on all purchases and put their money to work where it's most needed.
Direct Cash customers earn 1.5 points on all purchases across the board, and when they channel their earnings back into a UMB Bank checking or savings account, their points go 10% further.
"It's also nice to have a 0% introductory APR on purchases and transfers for 12 months, which is something we offer on all three cards," Wendel said.
Building a Culture of Community Advocacy
All UMB Bank cards can be managed online and set up for contactless payments through digital wallets, including Apple Pay, Samsung Pay, Garmin Pay and Fitbit Pay The UMB Bank team is also available to ensure customers have all the information they need to make the best credit decisions for themselves.
Wendel said that UMB Bank is also working on helping customers who are just getting started in the credit marketplace through a secured card scheduled to launch next month.
"We've been listening to our customers," she said. "A lot of people don't have a parent or partner who can support them with their first credit card. A collateralized account is a great way to build credit, or even rebuild it if there have been a couple of missteps in the past."
That is where another UMB Bank initiative can help. The Financial Education Center is where the bank's commitment to service shines.
"This is another space we've been investing in because we've been listening to our customers," Wendel said. "In surveys and focus groups, we hear over and over that people want to have their bankers share their financial expertise."
UMB Bank's Financial Education Center is open to the public and offers resources relevant to achieving financial goals in an always-available environment. Topics range from planning and investing to family finances to retirement planning and aim to accompany learners through different life stages.
"What I like about it is that it's customizable," Wendel said. "Based on a couple of quick questions, you can create your own personal playlist of topics."
Embracing Consumers During Challenging Times
UMB Bank has grown to serve more communities across the Midwest and Southwest. Its card program supports a variety of use cases, and it helps customers and noncustomers as they strive to achieve their financial goals.
Customer feedback prompted UMB Bank to partner with EverFi develop its Financial Education Center and also inspired the secured credit card that will serve as a bridge to creditworthiness.
Banking services changed priorities following the COVID-19 pandemic. And UMB Bank has developed new channels for customers to interact with representatives in ways that respect boundaries while producing better results.
"With our appointment setting platform, our customers can go online to their branch and set an appointment digitally, or they can call, and we can set up an appointment for them," Wendel said.
It's safer and more convenient for those who enjoy in-person banking, and the interactions are more effective.
"Customers who set up appointments are naturally going to come prepared to have a more meaningful talk," Wendel said. "Which means we need to be prepared, too."
On the horizon, Wendel said she predicts an expansion of the appointment idea modeled on another trend brought on by the COVID-19 pandemic.
"I can't think of a more personal conversation you could have online than a conversation around healthcare, but we're even getting used to telehealth in today's environment," she said. "It makes perfect sense to me to also offer telebanking — to enable customers to have productive conversations with their bankers without leaving their homes."
Advertiser Disclosure
CardRates.com is a free online resource that offers valuable content and comparison services to users. To keep this resource 100% free, we receive compensation for referrals for many of the offers listed on the site. Along with key review factors, this compensation may impact how and where products appear across CardRates.com (including, for example, the order in which they appear). CardRates.com does not include the entire universe of available offers. Editorial opinions expressed on the site are strictly our own and are not provided, endorsed, or approved by advertisers.