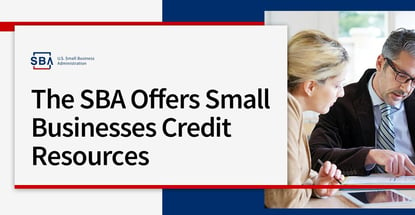 In a Nutshell: Since 1953, the U.S. Small Business Administration (SBA) has played a vital role in assuring American economic success. The SBA offers counseling and training services that guide founders, entrepreneurs, and owners to develop viable business models. It also matches them with guaranteed loan programs that fund startups and expansions. The agency's microloan program stands ready to help financially challenged entrepreneurs build and repair their credit through loans as small as $50.
In 1953, President Dwight D. Eisenhower signed legislation that established the U.S. Small Business Administration (SBA) as the public foundation for American entrepreneurship.
The SBA protects American society in times of struggle, encourages growth, and advances U.S. small business interests domestically — and globally. It accomplishes those goals through counseling and support initiatives and programs that ease access to credit and capital.
The agency has district and regional offices across the country, including one of its largest in New York, that deliver business guidance and financial assistance. The SBA also coordinates the delivery of almost 25% of government contracts with small businesses.
The SBA has seen many changes in its 67-year history as administrations have come and gone. But when President Barack Obama granted cabinet-level status to the agency in 2012, it solidified the SBA's vital role in underpinning American prosperity.
Just over a decade after the SBA helped American businesses recover from the Great Recession of 2007 and 2008, the COVID-19 pandemic once again highlighted the agency's importance.
When tighter credit underscores the need for leaner business plans, the SBA can help, according to SBA New York District Director Beth Goldberg.
"Because of the pandemic, it's not just about anticipating what your own business can do, but it's also about understanding what's happening with your customers and supply chains," Goldberg said. "Although underwriting has gotten very tight, we still see a lot of people opening businesses and a lot of people learning how to pivot. Maybe that's why we're doing more right now than we probably ever have."
And those businesses need to pivot because so much of the economy is changing due to the pandemic.
Counseling and Training Can Bring Business Ideas to Life
The COVID-19 pandemic, perhaps more than any other crisis in American history, has put a premium on entrepreneurial creativity. That is where the SBA's resource partners come in. They can help counsel, mentor, and train small startup businesses to pass muster with the lenders.
The first play in the agency's startup playbook is SCORE, an SBA-funded network of more than 10,000 dedicated volunteers. SCORE offers free or low-cost access to mentors, webinars, online resources, and local events — including in-person workshops and roundtable discussions.
"SCORE's volunteer force has expertise in a range of sectors and can help you conceptualize your idea into a business," Goldberg said.
The SBA also provides the majority of funding to America's extensive network of Small Business Development Centers (SBDCs), which are offices hosted by leading universities, colleges, state economic development agencies, and private partners. More than 1,000 SBDCs provide free consulting and low-cost training services to new and existing businesses.
"In New York, we have a terrific SBDC network, including 12 in the district and eight located in New York City alone. They are all ready to get into the details of your small business plan," Goldberg said. "They also have an unbelievable marketing research division that can help support your business with Madison Avenue-quality market research, all for free."
A network of more than 100 SBA Women's Business Centers (WBCs) provides training, mentoring, business development, and financing opportunities to 150,000-plus women entrepreneurs each year.
"You can choose to work with as many counselors as you want," Goldberg said. "And every advisor probably has a little something different to offer."
Flagship Lending Programs Expand Credit Availability and Reduce Risk
When entrepreneurs are ready to secure credit and get their startup or expansion plan up and running, the SBA helps facilitate the lending process on the most advantageous terms possible.
The free SBA Lender Match tool connects entrepreneurs — typically in search of a 7(a) or 504 loan — with a pool of approved local banks and other small lenders.
"The 7(a) program is our working capital program, and the SBA's money is not cheap," Goldberg said. "There's a fee for lenders that is almost considered insurance because what the lender's really buying is a guarantee on our money. That guarantee helps the bank turn a 'Maybe' into 'Yes.' Plus, we offer a longer term, so the monthly payments are lower."
The SBA's standard guarantee covers at least 75% of up to $5 million in funding, with lenders bringing in different abilities based on qualifications and approvals.
The agency designed the program to work for everyone, and is also set up to help entrepreneurs try again.
"Applicants who get rejected just need to go back to a counselor, find out what the problems are, and overcome them. And then they can come back for lending," Goldberg said.
The 504 loan is another popular option. It is SBA's mechanism for funding the purchase of real estate and long-term fixed assets.
"A borrower may be required to place as little as 10% down, but because of the pandemic, lenders are taking on a little less risk right now," Goldberg said. "So, they may ask for a little more depending on the strength of the business or business plan."
SBA: Advancing American SMBs at Home and Abroad
Thanks to their guarantees and stipulations, the SBA's loan programs bring levels of certainty that high-interest private credit alternatives can't match. And businesses can enhance those benefits when they leverage the agency's free and low-cost counseling and business development services. Entrepreneurs who encounter credit challenges can even use the 7(a) program to refinance that debt.
"When you compare SBA products to credit card debt or predatory online lending, our rates are really sweet," Goldberg said.
The SBA's Microloan Program goes even further to level the credit playing field. The program loans up to $50,000 to help small businesses launch and expand. Approved nonprofit community-based organizations support the program and also provide management and technical assistance.
"Before you're ready for a bank or credit union, this is the first step where a person who doesn't have a great credit score can work with a microlender to identify what the issues are," Goldberg said. "They'll even start you with a small loan, as little as $50 to $100. People can rebuild and reestablish their credit and then be ready to get to the next level."
On the other end of the spectrum, the 7(a) loan can address the need for working capital for businesses ready to begin exporting.
"People have to remember that 95% of the world's purchasing power resides outside of the United States. So that's a vital market for small businesses to consider," Goldberg said.
And back home, the SBA also helps businesses enter the government contracting market, which has $123 billion in federal money set aside for companies recommended by SBA.
"The U.S. government is the largest customer in the world — and a great customer to have," Goldberg said.
Advertiser Disclosure
CardRates.com is a free online resource that offers valuable content and comparison services to users. To keep this resource 100% free, we receive compensation for referrals for many of the offers listed on the site. Along with key review factors, this compensation may impact how and where products appear across CardRates.com (including, for example, the order in which they appear). CardRates.com does not include the entire universe of available offers. Editorial opinions expressed on the site are strictly our own and are not provided, endorsed, or approved by advertisers.