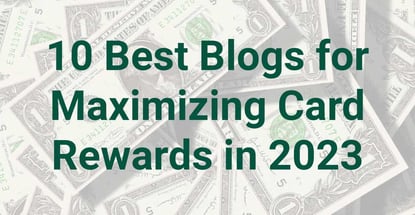 Our experts and industry insiders blog the latest news, studies and current events from inside the credit card industry. Our articles follow strict editorial guidelines.
When you use your credit cards strategically to earn rewards, you're putting the financial system to work for you. Selecting a blogger who can tell you what you need to know is challenging because there's practically a blog for every financial niche.
So we've sorted out the details. After careful consideration, our team compiled this categorical list of the best blogs for maximizing card rewards based strictly on merit. We're sure you'll land on at least one blog that can put money in your pocket.
Best for Comprehensive Card Reviews: The Points Guy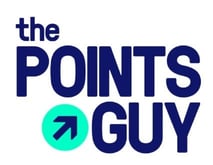 The Points Guy is a go-to travel and lifestyle guide for millions. Brian Kelly, The Points Guy, leads a global team of editors and writers. Brian learned to maximize travel experiences while minimizing spending as a Wall Street road warrior.
The Points Guy reviews the best cards for travel, airlines, rewards, business, and cash back and does deep dives into card, airline, and hotel rewards programs.
More About The Points Guy
The Points Guy reports financial news and contains copious educational resources
Tools available on The Points Guy include an app and a card-matching service
Best for Personalized Recommendations: Credit Karma

Credit Karma is about putting technology and data to work to help make finances easier. It covers the entire financial marketplace and includes tools for building and monitoring credit and resources to help you understand money better and reach your goals.
Credit Karma's easy-to-use card shopping features allow users to filter results according to credit status. Editors use a transparent methodology to choose the best rewards cards in several categories.
More About Credit Karma
Credit Karma editors choose the best cards for cash back, travel, rotating spending categories, dining, groceries, flat-rate cash back rewards, and bad credit
They use a combination of expertise, awareness, and old-fashioned common sense
Best for Financial Research: ValuePenguin
The team of experts at ValuePenguin has worked for more than a decade to help financial consumers make smarter, more informed financial decisions.
The site includes calculators, product comparisons, and more than 3,000 articles, so when it comes time to choose your travel rewards card, you can be sure ValuePenguin has done its homework on your behalf.
More About ValuePenguin
ValuePenguin's analysis of travel rewards cards features an overall winner and categories for no annual fees, international travel, business, travel insurance, and fair credit
The writeup for each card includes a savvy travel tip for using it strategically
Best for Cards with Signup Bonuses: Doctor of Credit

If you play the signup game right, you can make a lot of money and reserve a lot of travel and leisure perks. Doctor of Credit is your best source of up-to-the-minute information on the best rewards cards with signup bonuses.
Will and Chuck at Doctor of Credit are always available to receive your tips, tricks, and recommendations as they dive deep into the ins and outs of signup bonuses.
More About Doctor of Credit
Doctor of Credit's card rankings are unbiased because the site doesn't accept affiliate relationships
A vibrant user community frequently weighs in on card advantages and disadvantages
Best for Budget-Minded Travelers: Thrifty Traveler

Card rewards are great for creating, extending, and enhancing travel experiences, and Thrifty Traveler is great for finding the best ways to do that without breaking the bank.
The blog takes a ground-up approach to leveraging the potential of cards, points, and miles, with detailed reports on top points-and-miles cards and a section on top credit cards. Take Founder and CEO Jared Kamrowski's advice, and you'll soon be on adventures with money to spare.
More About Thrifty Traveler
The Beginner's Guide discusses strategies such as how to book the cheapest flight every time
Learn how to use points and miles to your best advantage
Best for In-Depth Content and Reviews: Upgraded Points

UpgradedPoints will take you as deep as you want to go into the world of card rewards and travel, but that doesn't mean it's unwelcoming to newcomers.
On the contrary, the team goes out of its way to offer in-depth content that's also intuitive so readers can explore it in ever-greater detail. Thousands of articles receive regular reviews and updates, sometimes as frequently as monthly.
More About Upgraded Points
Guides and reviews teach how to use points and miles for every card brand
Links to credit score and repair sites help prepare site visitors for the future
Best for Financial Management: AwardWallet

Anyone dedicated to staying on top of things to find the best card rewards opportunities knows it can result in a significant time commitment. AwardWallet is a unique tool for conveniently tracking reward programs and accounts in one place.
AwardWallet makes managing cards and many other travel vendors with rewards programs a breeze. The AwardWallet blog teaches readers how to earn more travel rewards, points, and miles.
More About AwardWallet
AwardWallet tracks all types of loyalty accounts and manages travel experiences
AwardWallet supports almost 700 loyalty programs and has tracked more than 200 billion points
Best for Real-Time Shopping Data: Cashback Monitor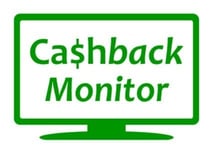 Cashback Monitor has its finger on the pulse of the rewards industry with real-time data on more than 15,000 stores, including shopping and points-and-miles sites.
A customizable dashboard and alerts put users in charge. Cashback Monitor keeps tabs on 48 rewards portals, including many of the biggest names. It's easy to match to a store.
More About Cashback Monitor
View the rate history for each store to understand rewards trends and receive alerts
Search for a store to view all cash back and rewards offers simultaneously
Best for News and Advice: Travel With Grant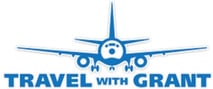 Part of the BoardingArea blogger network, Travel With Grant is a more personal blog about how Grant Thomas spends his time off work. He only receives about three to four weeks of personal time off a year, but he tries to fit in at least a couple of international and a few weekend adventures.
Travel With Grant chronicles those experiences and the savings he enjoys with airlines, hotels, cards, and points and miles.
More About Travel with Grant
Grant met his partner after he purchased a Match.com membership to earn rewards
Reviews of card rewards and points programs come with Grant's unique personal take
Best for Students and Young People: Nonstop Points

Payton Turner is a student at the University of Virginia with a penchant for saving on the finer things in travel. Nonstop Points, part of the BoardingArea blogger network, is the story of how he became the expert he is.
Airline, credit card, hotel, and lounge news and reviews come in Payton's voice as a student and reflect the concerns of people like him.
More About Nonstop Points
Payton's father was a points and miles collector who taught Payton he didn't need to be rich to travel luxuriously
Payton also teaches young adults how to grow their credit scores and be responsible with credit
As you can see from the list above, the world of cards and points is extensive and varied, and there's something for everyone.
Whether you're a shopper, a traveler, or just someone who likes a little extra cash in their pocket, we're sure you'll find a blog here that checks your personal boxes and brings more rewards to your life.