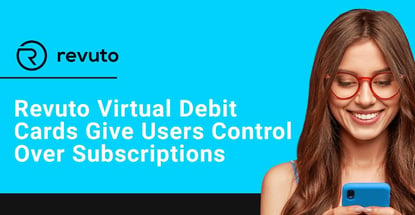 In a Nutshell: For those plagued by the over-saturation of subscription services like Netflix and others, Revuto presents a solution for managing expenses. People who wish to use subscriptions on a limited basis or pause their accounts when needed can take advantage of Revuto's unique capabilities. The company's benefits can currently only be used in regions outside the United States, but Revuto expects to enter the US market in the near future.

Over the last decade or so, companies have been making a mass exodus from traditional pay-for-product pricing models and are now fully embracing subscription-based pricing for products and services. The consumer society has now entered what has been coined the subscription economy.
And while this new business model caters to and enhances the lives of today's consumers in many ways, the enormous influx of companies joining this trend has also put many consumers at a disadvantage while maximizing corporate gains.
The functionality of many subscription services is limited, and consumers only get what they put into the use of such services. Often a consumer may use a product or service on a limited basis, but still pays for a year-long subscription. In other instances, consumers may want to take a break from a service and resume at a later time, but they must still commit to their payments.
Some subscription models that follow that convention include Adobe, Microsoft Office Suite, and now a plethora of digital streaming services for shows and films.

That's why Revuto has devised an approach to balance the use of subscriptions while increasing functionality for end-users.
By creating what is known as a virtual debit card (VDC), Revuto enables consumers to limit the types of payments their subscriptions can charge. They can either shorten the subscription period or temporarily pause the service. The company is also looking at other business models, including B2C or B2B, through which it can help consumers save on costs.
It should be noted that Revuto's VDC services are not currently available in the United States due to regulatory restrictions. But the company is looking to access the US market soon once its beta testing is complete.
Subscription Economy Growth Leads to Unused Services
One of the earliest inceptions of the subscription business model can be traced back to Apple and Steve Job's initiative to revolutionize the music industry through the iPod and iTunes.
The biggest dilemma at the time was that people were becoming less interested in purchasing entire albums, and the appeal of pirating music was too tempting of an option. But with iTunes, listeners could choose the music they wanted to hear at a nominal charge by comparison.
With its new business model, Apple had created a complementary system because it satisfied both the users and the music artists. Even Lars Ulrich of Metallica fame approves of music streaming these days.
It was a great deal at the time because the market was new – and not as fragmented as it is now. By using one service, iTunes consumers were given the full promise of having to pay just a little bit every month. They were able to use whatever they want, whenever they want, and without the need for ownership.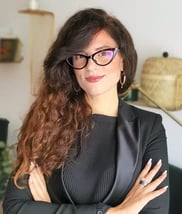 "What's changed is that, in the meantime, all of the companies both big and small, public and private, recognized that having a subscription-based business model actually increases their valuation," says Josipa Majic, Co-Founder and SVP of Strategy and Communications at Revuto.
So now, what was once a very good deal is not as appealing for the consumer. This oversaturation has reached the point where, in order for consumers to enjoy their favorite content, they need several different subscriptions – maybe three, four or even more.
Some B2B users end up using only six to eight months of a 12-month subscription. And some B2C users, that may be around nine to 10 months. In sum, it has become apparent that there is a large percentage of users who pay for many services but end up not getting the full value of their purchases.
Block, Snooze, or Approve Active Subscriptions
Revuto is leading the charge to tip the scales back to the consumer and reduce unnecessary subscription expenses in a number of ways.
As mentioned earlier, Revuto is currently not available in the United States, but its European model has been very effective and the company is working to bring those same benefits over the pond.
In the European setup, users will issue one virtual debit card (VDC) for each subscription. The VDC is essentially an idle card, which means 90% of the time, there is no money on the card.
Every month, Revuto sends the user a notification for each subscription to either block, snooze or approve a subscription payment.
If a user blocks a payment, that essentially means they are skipping one month. The merchant will see an empty VDC that has insufficient funds for that month and will simply disable access until the next billing cycle. Although the VDC is empty, the merchant sees it as a valid card, even though there are no funds available.
Users will not be unsubscribed or have to face any service penalties when they block a payment because the VDC is a prepaid service without a contractual obligation. The only penalty is that users won't have access to the service until the merchant tries to seek funds for the following month.
"This is a prepaid service. It's not a post-based service," says Majic. "So you're not owing anyone anything. You pay for the month in advance when you use the service."
If the user approves a service, the VDC will be topped up and the merchant will see the exact amount of money required for the service. This process allows the user to pay and be able to enjoy the service seamlessly.
Another added benefit of using Revuto is that there is no credit score risk and no legal repercussions since it is a prepaid service.
"It's all written in the terms and conditions that we will accept when starting the service," says Majic.
Plans Include New Markets and Crypto
The company's future goal is to become the smartest way for end users to manage their subscriptions. Revuto has an ambitious road map and several plans on how to get there.
Majic says the company is now looking at ways to develop subscription options that are limited to only one day or two days. "So for example, you use a B2B tool, and you only use it for a single day, but the subscription is like $50 per month."
"What we are working on here is a matching system where we get to match you with someone who has that exact subscription. But you can compensate that person for a fractional use of that service," says Majic.
"We can see it as bringing the pendulum of control back into the hands of users. We'll be building an ecosystem of features, both on the crypto and fintech side, to enable that."
Revuto is also implementing ways to pay for subscriptions with cryptocurrency. Given that one of the main blockers for innovation and fintech is the regulatory element, dealing in cryptocurrency is allowing Revuto to have more options in providing services.
"[The regulatory component] really stifles innovation," says Majic. "And it slows you down in terms of bringing new products to the market. On the flip side, you have the crypto space, which is buzzing with innovation and a really interesting community."
"It's quite natural for us to go on that road as well. And there's a range of features that can be offered. One of them is, for example, microlending and borrowing," says Majic.
"From a financial perspective, it's almost impossible to do that. But from a crypto perspective, it's much faster and simpler."
Advertiser Disclosure
CardRates.com is a free online resource that offers valuable content and comparison services to users. To keep this resource 100% free, we receive compensation for referrals for many of the offers listed on the site. Along with key review factors, this compensation may impact how and where products appear across CardRates.com (including, for example, the order in which they appear). CardRates.com does not include the entire universe of available offers. Editorial opinions expressed on the site are strictly our own and are not provided, endorsed, or approved by advertisers.