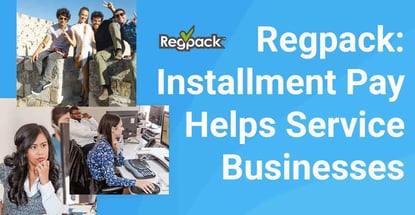 Our experts and industry insiders blog the latest news, studies and current events from inside the credit card industry. Our articles follow strict editorial guidelines.
In a Nutshell: In the US, service-based businesses generate significantly more revenue than businesses that produce tangible products — 70% or more, by some estimates. Yet most payment platforms target product-based firms because the transaction process is far more straightforward. In contrast, Regpack caters to millions of event, education, travel, and subscription providers where clients register in advance for a service to be delivered later. That enables Regpack to include installment payment solutions in its full-featured registration and billing platform to help service-based business increase conversions and revenue.
Estimates from the US Small Business Administration and other authorities generally conclude service businesses are responsible for as much as 70% or more of US business revenue.
Yet when it comes to watchwords like digital transformation and platform integration, many event, education, travel, and subscription-based providers find themselves outside looking in, relying on analog methods for onboarding and billing applicants and customers and ensuring they pay on time.
That's expensive, cumbersome, and error-prone. Moreover, it fails to leverage data from those interactions to increase engagement, participation, or the bottom line.
The chief distinction between product- and service-based businesses is that services are intangible yet rooted in a time and place. A consumer purchasing a t-shirt receives permanent possession of the garment immediately after the transaction. But a student who signs up for a course pays in advance for a service to be delivered later.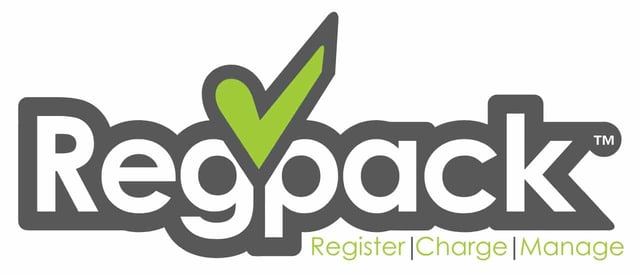 Regpack has emerged as a leading onboarding and payment facilitator for service-based businesses because its Founder and CEO, entrepreneur and researcher Asaf Darash, Ph.D., understood the potential in that distinction and turned it into a positive.
Darash based Regpack on his Ph.D. research in unconstrained systems at the University of California, Berkeley. Regpack's first real-world application was solving the complexities of the course registration process at Berkeley, where Darash worked in the administration office.
Now registration is a component of an ecosystem that includes billing, payments, and analytics. The killer app for thousands of Regpack customers is installment payments that take advantage of the distinct logistics of paying for a service rather than a product. The best part is that it just works.
"Installments make consumers less hesitant to purchase large ticket items, and faster and easier transactions translate into more business for service providers," Darash said. "The system calculates the best financing strategy for the organization and the most optimal installment plan for each end user."
Installment Payments Boost Revenue by 30%
As a dual Israeli/American citizen living in Israel with a European point of view, Darash viewed differences in financial culture between the US and the EU as an opportunity for Regpack. Store-initiated installment payments are a continuing tradition in Europe, whereas US consumers rely on credit cards and pay interest.
Buy now, pay later (BNPL) services have emerged as an interest-free credit alternative in the US. However, merchants pay fees to access BNPL services, and consumers put their credit ratings at stake when they use them and may pay fees for late payments.
As Regpack implemented an automated payment solution in response to customer requests, Darash realized the unique circumstances around paying in advance for services turned traditional installment payments into a win-win for consumers and businesses.
"Time and space, including virtual space, are essential in service businesses because a service always has a beginning and an end," Darash said.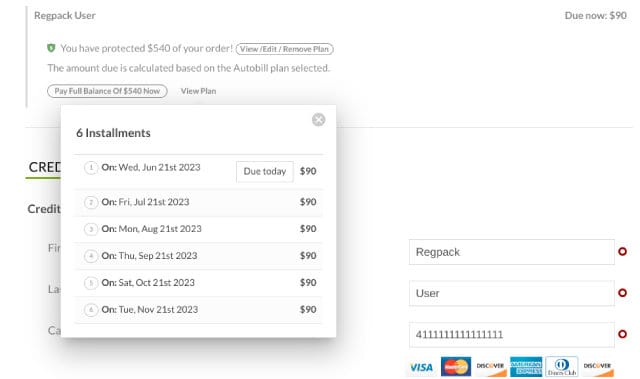 BNPL works in product-purchasing scenarios because the prospect of a credit rating hit or a late fee motivates consumers to pay. It's unnecessary in service transactions because the customer takes delivery later, sometimes over an extended time. In those scenarios, requiring BNPL or some other form of credit puts service vendors at a competitive disadvantage.
"It's rare to buy a course and finish using the product immediately," Darash said. "Time and space become an advantage because you need to preregister in advance and receive the course over time."
A provider offering a six-month course for $5,000 wins because the business receives its funds in advance installments. The consumer wins because the smaller periodic expense is easier to manage. The speed-of-transaction effect results in more customers, more sales, and a documented 30% boost in revenue for Regpack businesses.
"In business, people say there's no silver bullet, but that's not true," Darash said.
Dynamic Financing Optimizes Value Proposition
Regpack customers can add interest charges to the payments, but only about 3% do. The speed-of-transaction effect spurs so many additional sales that it's unnecessary — again, a competitive disadvantage.
"Remember space and time — they're filling up their spaces and utilizing everything in the best way possible," Darash said. "They're not concerned the money is coming in more slowly."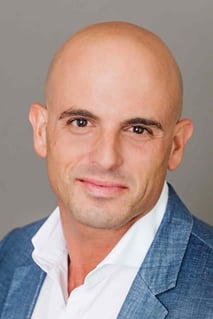 Installments in Regpack enable an even deeper payment advantage. Suppose two providers offer the same six-month course, but one allows 12 monthly installments that finish just before classes end rather than six that finish before the course starts. Students will likely flock to the 12-month payment offering because it halves the monthly payment, increases the student's cash flow, and makes that large purchase more possible.
That's the beauty of Regpack's treatment of recurring billing: it can automatically customize installment payments to create the most optimal cash flow for the business and the most doable payment plan for the customer.
"The system ensures you're getting the revenue you need to make the service functional," Darash said. "It works like just-in-time manufacturing where workers deliver components to the assembly line as needed rather than all at once."
However, Regpack clients are always in the driver's seat regarding how and when they want their customers to pay. Some opt to receive all funds by the time the service starts, but many opt to complete the process in the middle or end of the service.
Usually, it depends on how expensive the service is to provide. Businesses can also set up Regpack to modify plans as time passes. "If you register 10 months in advance, you might get a different plan than if you register four months in advance," Darash said.
Free Employees To Do What Only Humans Can Do
The result is a package that ticks all the boxes for service-based businesses that use Regpack's registration solution to enroll event, conference, camp, after-school, sports participants, and software subscriptions. Educational providers use Regpack as course registration software for e-learning, children's activities, adult learning, courses and training programs, and even art classes.
Regpack acts as travel software to facilitate registration for educational tourism, retreats, tours, bookings, and group, youth, and mission trips. Subscription businesses use it, and it works for donations too. Automated onboarding with payment processing automatically incorporates payment automation, data gathering, e-signatures, communication automation, billing, and automatic charging.
Employees can concentrate on customer service, not taking payments. Pricing is straightforward, with all platform instances receiving unlimited team use, projects, and users. Regpack integrates with websites and management platforms to allow organizations to present a unique brand experience to their customers and ensure the same positive results for all users.
"It's their space," Darash said.
Regpack also pays attention to what customers want — indeed, responding to customer feedback has been critical to the ongoing growth and success of the product.
A success team uses advanced metrics to understand which clients are struggling and which are doing well with the product. Every Regpack success manager communicates with at least three customers daily and generates and records constructive feedback.
Customers also submit problems with the software to a community vote that helps determine future product iterations. The system prohibits them from making feature requests in the traditional sense because Darash and the team consider problem-solving more likely to benefit every customer and maintain the software's efficiency.
Regpack continues to innovate, with the ability to instigate micro-actions from within other software on the docket as of summer 2023.
"We've nailed how to help clients grow their revenue through micro-actions," Darash said. "Now we're ensuring we can do it in a way that speeds onboarding."