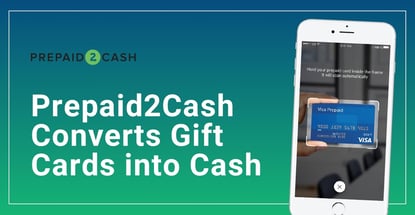 In a Nutshell: Every year, consumers purchase or receive prepaid cards and gift cards worth hundreds of billions of dollars. But fees and limitations often make using them inconvenient, which means a significant amount goes unspent. Prepaid2Cash offers consumers fast and easy access to the cash stored on those gift cards. In as little as 15 minutes, the Prepaid2Cash mobile app can convert consumer gift cards or prepaid cards into cash that users can spend anywhere without limitations.
Gift cards and other prepaid cards are often more convenient to give, but that convenience may be lost on the recipient. That's why nearly $3 billion in gift cards go unspent in the U.S. each year.
Restrictions and shopping habits play a role in that waste. For example, when consumers receive a gift card for a store they don't often visit, they may never use it. Prepaid cards offer more choices because they aren't tied to particular retailers, but they can also be complicated.
Prepaid cards often carry limitations on when and how they can be spent. Those limitations, as well as fees, may end up being barriers that outweigh the benefits.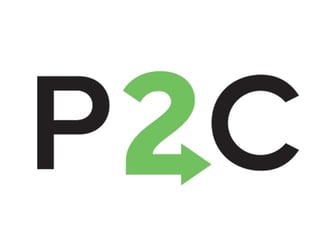 The unused gift cards problem has become more apparent as the tradition of giving cash has lost its popularity. More people turn to gift cards when birthdays and holidays come around.
Prepaid2Cash helps solve the problem of billions of dollars of gift and prepaid card value going unspent every year. The platform allows consumers to get cash value from their unused cards and spend it how they want.
The Prepaid2Cash app scans vendor-specific gift cards and Visa, Amex, and Mastercard prepaid cards and quickly returns a cash offer. Once users accept, they can receive payment in a few days and know that the gift card will go to someone who will actually use it.
"A lot of consumers, myself included, have tons of gift cards gathering dust," Co-Founder John Gushman said. "What we've created is a way for consumers to easily access all that stored value."
Cash Within Minutes for Physical or Virtual Cards
Gift cards are good for businesses because not all consumers redeem the exact amount on the card. And those who are determined to realize the full value end up paying more at the retailer out of their own pocket.
Or there's a catch involved with prepaid cards designed to drive consumer behavior. It may be some limitation intended to get the cardholder in the store and spending money.
Meanwhile, cards that get lost in a drawer or under a sofa cushion may as well have never existed.
With the Prepaid2Cash app, consumers can realize most of that value without the hassle. Once users sign up via email or Facebook, a dashboard directs the user to scan a card. It works much like a check deposit scanner on a banking app. Users line up the card in the frame and let the intelligent scanning software do the rest.
"Our mobile app utilizes your phone's camera to automatically scan your prepaid cards and gift cards" Gushman said. "All you need to do is open the app, tap on the new transaction button, put your card in front of it, and the app scans your card instantly."
At that point, the app asks for bank account information so it can deposit the money. Users have the option to enter the information manually or submit it electronically.
Cash offers for prepaid cards can be pushed electronically via debit card and delivered directly to the user within 15 minutes. When users opt for delivery to a bank account, it's a next-day process. Cash for gift cards is typically delivered within three days.
"It's your money," Gushman said. "If you don't use it, you lose it."
Seamless App-Based Security and Compliance
The Prepaid2Cash app accepts virtual cards, too. It requires a manual entry of the card information and a screenshot sent via email. However, the virtual card process is more intricate because security and anti-fraud protection are integrated at each step.
"The extra verification component for virtual cards is meant to establish proof of ownership," Gushman said. "We take security extraordinarily seriously to protect our customers."
Prepaid2Cash partners with leading payments and banking institutions to ensure all transactions are delivered in a secure and compliant environment that meets the Payment Card Industry (PCI) Data Security Standard requirements.
Watch on
During account setup, a bank-verified know-your-customer (KYC) protocol incorporates two-factor authentication. Users also verify the authenticity of the phone number they provide.
The platform supports long passwords, Face ID on iOS devices, and PIN codes on iOS and Android. Personal user information is never shared with advertisers.
"All customer information is manually reviewed and verified," Gushman said. "With PCI, we meet the bar for top-level data security compliance with the No. 1 standard for securely storing personal financial information."
The app is designed intuitively, so the company's commitment to security doesn't compromise the user experience. Consumers who turn to Prepaid2Cash look to the app to provide fast, secure, and reliable service.
"It does everything fast," Gushman said. "The manual review process occurs only once, and when you're through, you can transact and receive funds in as little as 15 minutes with instant delivery."
Users Gain the Freedom to Spend Their Money Anywhere
Gushman said he recently received a gift card from a communications provider as a reward for signing up for the company's service, but the card was set to expire in four months. That lack of flexibility can set users up to forget the validity period and inadvertently let the card expire.
Other cards may have different restrictions. Gushman said he also received a $100 gift card for purchasing tires. But the card expired in nine months and began charging a $5 monthly fee off the balance beginning in the fourth month.
"A card might show it has $50 on it, but in six months, you go to buy something for $50, and it gets rejected," Gushman said. "You're embarrassed, so you pay with your credit card, and you go home. Consumers aren't aware of the pitfalls associated with these cards."
The Prepaid2Cash blog is a resource for consumers who want to learn more about the latest trends and issues. In an environment where more cards are issued and strategies for constraining consumers who receive them grow more sophisticated, guidance from Prepaid2Cash can make a significant difference.
"We view ourselves as pro-consumer in trying to educate people about the issues with these cards," Gushman said.
The result is a service that has put millions of dollars back in circulation. Consumers love it, and the app's high ratings attest to that.
Prepaid2Cash has more choices in the works, including how users manage the cash they receive. Customer survey data suggests the company may incorporate other popular payment apps, including CashApp, and even cryptocurrency.
Regardless of how customers use Prepaid2Cash, the key is that they retain the freedom to spend the money they receive however they want.
"Cash is king," Gushman said. "People want control over their money."
Advertiser Disclosure
CardRates.com is a free online resource that offers valuable content and comparison services to users. To keep this resource 100% free, we receive compensation for referrals for many of the offers listed on the site. Along with key review factors, this compensation may impact how and where products appear across CardRates.com (including, for example, the order in which they appear). CardRates.com does not include the entire universe of available offers. Editorial opinions expressed on the site are strictly our own and are not provided, endorsed, or approved by advertisers.