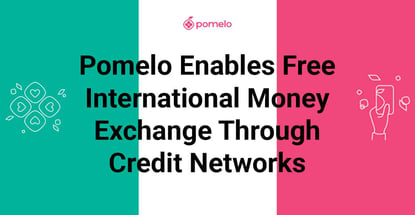 Our experts and industry insiders blog the latest news, studies and current events from inside the credit card industry. Our articles follow strict editorial guidelines.
In a Nutshell: The Philippines is a significant recipient of money transfers from the US, with only India, Mexico, and China receiving more US remittances. Traditional international money transfer companies depend on intermediaries and typically charge high transfer fees. Pomelo is a free app and credit card that eliminates those barriers by using international credit card networks. Instead of transferring cash, Pomelo's US users employ a charge card to instantly send funds to authorized beneficiaries in the Philippines, building their credit in the process.
The COVID-19 pandemic hit the global economy hard, but the market for international money transfers is stronger than ever. In 2021, US residents sent more than $200 billion to family and friends in their home countries, which represents a vital source of external finance and additional buying power for low-to-medium-income countries.
Remittances from the US grew in 2021 after dropping slightly in 2020 due to the economic slowdown from the COVID-19 pandemic and the Russian war in Ukraine, according to a May 2022 press release from The World Bank.
India claims the highest US remittance share at $89 billion, followed in second place by Mexico ($54 billion), which replaced China ($53 billion) for that spot. The fourth largest recipient country for remittances in US dollars is the Philippines with $37 billion, according to the Migration Data Portal. US census data from 2020 reports more than 4 million Filipinos living in the US, and in 2021 US Filipino residents sent more than $12 billion back home.
But despite widespread digital transformation in financial services, remitting cash across international borders remains time-consuming and expensive. In addition to taking profit from the exchange rate spread, traditional wire transfer providers charge transfer fees and work with intermediaries that add time and cost.
The Pomelo app and card provide a convenient and transparent alternative to the remittance status quo for US-resident Filipinos. With Pomelo, transfer times are essentially instantaneous, and Pomelo takes no fees from customers beyond the lowest exchange rate spread in the industry. Instead, Pomelo makes its revenue from merchants who pay network interchange fees to Mastercard for every card transaction.
Pomelo sets a new standard in remittances because its economics are superior, said Eric Frenkiel, Founder and CEO. "Instead of sending cash, we use credit to facilitate exchanges, enabling us to waive transfer fees for the first time," Frenkiel said. "And, while you help family abroad, Pomelo lets you use your existing remittance obligations to build your credit here in the United States."
Transfer Funds Instantly Through Credit Networks
Pomelo enables Filipinos living in the US to set up credit accounts and authorize beneficiaries in the Philippines to access funds via charge cards.
From the point of view of the US cardholder, it works like a typical charge card account. The standard credit limit for the family plan is $1,000 payable monthly, and the main card holder sets a maximum spending limit per recipient and can oversee all transactions. The $1,000 limit corresponds to the average individual monthly remittance amount from the US to the Philippines.
The insight that led Frenkiel to Pomelo occurred during a 2019 trip to the Philippines. After marrying into a Filipino family in 2004, he frequently journeyed to the country, but during the 2019 trip, he realized he hadn't used cash for the first time in fifteen years. Even outside the cities of the Philippines where he visited, card use had finally reached critical mass at point-of-sale terminals, and ubiquitous LTE enabled optimal mobile data transfer speeds.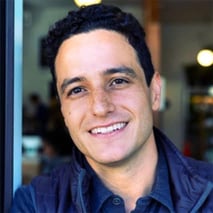 "The fundamental insight is that credit is far easier to move than cash," Frenkiel said. "There happens to be a global network around the world that works just fine — the Visa and Mastercard networks."
The Pomelo Card is issued by Coastal Community Bank in Washington state pursuant to a license from Mastercard International and may be used everywhere Mastercard is accepted. Applicants must be 18 years of age and have a valid Social Security number, which requires work authorization or lawful permanent resident status.
Applying for the card does not prompt a hard credit pull, and no applicant receives a decline. If an applicant's credit score is insufficient to justify an unsecured account, Pomelo sets up a secured account based on a $200-$500 refundable security deposit that creates an equivalent credit line. Users may authorize up to three charge card recipients, and the main card holder can set up spending limits and blocks to ensure funds are used for their designated purpose.
"Our only fee is a late fee," Frenkiel said. "And we support autopay to encourage customers to avoid seeing that on their bill."
Infusing Spending Power in Remote Communities
Essentially, Pomelo earns its money from merchants in the Philippines who pay card-company interchange fees on transactions. The credit network relationship enables Pomelo's industry-leading exchange rate spread and fee-free approach.
"By leveraging credit authorization and using the speed of light to our customers' advantage, that allows us to squeeze even more efficiency as a function of how we built the product," Frenkiel said.
According to the World Bank, traditional money transfer companies take about 6% of a typical transfer in fees and exchange rate markups. Because Pomelo earns from the interchange system, it charges 1% or less.
And in addition to no transfer fees, there's no need to support the physical infrastructure of a cash-out network. As long as accounts remain in good standing, the credit amount is available for authorized cardholders on a 24/7 basis.
"In a way, you can think of Pomelo as having created a way to be subsidized by merchants, who prefer to take cards rather than pay middlemen like Western Union," Frenkiel said.
It's a positive feedback loop with a lot of built-in wins. Merchants benefit from increased purchasing power as they adjust to digital commerce from a cost perspective. Local Filipinos — parents, grandparents, relatives, and friends — enjoy convenient and instant access to funds.
And US expats gain peace of mind knowing where their money is at all times and how cardholders are spending it. If an emergency arises, Pomelo can enable increased spending limits where needed. Users may also pay ahead to increase purchasing power.
"We're shifting money transfer away from a mere service layer into the rich product experience that it is — one part card and one part app on your phone," Frenkiel said.
A Convenient Credit Building Tool for US Users
Pomelo is a communication channel for US users to stay in touch with family through transaction visibility. That makes it a security tool for users as well. All significant account changes must take place within the app, and real-time chat with Pomelo's customer-success team is available.
"Pomelo gives you tons of oversight and control and an ability to keep in touch with family through a second-order communication channel," Frenkiel said. "Did Grandma go to the pharmacy to buy her medicine, or did she forget — you can tell."
There are a few more built-in wins. For example, Pomelo may be the first foray into digital commerce for cardholders in the Philippines. As Frenkiel's 2019 experience with cash indicates, the Philippines is reaching an eCommerce saturation point.
So when Pomelo helps transform unbanked Filipinos into experienced digital consumers ready to participate on these networks, that means a more robust economy for the Philippines.
The same is true for Pomelo's US-based users, who need a US credit record to qualify for US credit. For unbanked and underbanked US Filipinos, obtaining a secured Pomelo account is a straightforward way to begin a credit journey or even repair after some bumps on the road. It's a card product that will work for everyone, regardless of where they are in their credit history.
Given its close historical and cultural relationship with the US, the Philippines was an ideal initial use case for Pomelo. But Pomelo is an outstanding technical and financial alternative to traditional wire transfers wherever robust credit networks exist.
The Pomelo team said it sees potential expansion into Mexico, India and other markets. A few months after the platform launched in August 2022, tens of thousands of users were on it, many reviewing it favorably on social media.
"We hope people see us as a breath of fresh air, not only in the remittance world but in the credit world as well," Frenkiel said.