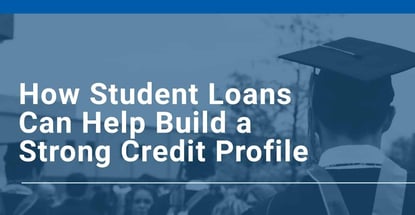 In a Nutshell: For several years, the student loan crisis in the US, caused by rising tuition costs, has continued to outpace income. Students in America currently owe $1.7 trillion in student loan debt, and that figure is expected to rise even higher over time. While the federal government decides on how to approach this issue, people can learn many helpful tips about responsible loan purchasing and loan repayment. Edvisors offers many effective strategies on fiscal responsibility regarding student loans. Making student loan repayments can help students build their credit history.
While it is generally understood that the cost of most goods and services tend to steadily rise over time, the cost of higher education has exceeded public expectations in recent years. Over the past 30 years, average tuition prices have more than doubled.
The rising cost is now outpacing family incomes and forcing students to take on massive debt to complete their degrees. And worse yet, recent graduates are entering the workforce underpaid for the exorbitant price of their tuition, and unable to pay off their loans.
All of that debt has now ballooned into a major financial crisis and may end up being the largest economic bubble since the Great Recession of 2008, which erased $19.2 trillion in wealth from US households.
The current student loan debt has reached over $1.7 trillion, and there are no indications to suggest that it could slow down on its own. With that, the government is now stepping in to find a solution.
During the COVID-19 pandemic, federal student loan repayments were temporarily placed on hold. But that hold is set to expire on August 31 of this year, leaving many students concerned about their future payments.
It is anticipated that the Biden Administration will extend the moratorium on federal student loans before it expires, but borrowers and lenders are feeling the strain of uncertainty during this time.
While there's no way to predict what the White House's next decision will be, students applying for student loans should consider the many ways to repay their debt.
We reached out to Edvisors to shed some light on the issue. The leading consulting group provides expert knowledge on student loans and debt forgiveness. For more than 20 years, Edvisors has been known as one of the most trusted resources for school loan advice and planning.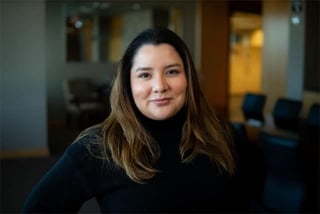 Elaine Rubin, Director of Corporate Communications at Edvisors, explained that students should consider the pros and cons when borrowing federal student loans. because there are both pros and cons. "The pro is that you don't necessarily need credit to borrow federal student loans. The con is that you don't need credit to borrow federal student loans," Rubin said. It all depends on how the borrowers take responsibility for paying off their loans.
"You're don't necessarily understand the undertaking of borrowing debt and going through the credit procedure that you would with something like a private student loan or any other type of common credit that's released to you," said Rubin.
"No matter how much collateral you're given to satisfy the requirement of entrance counseling before borrowing that debt, sometimes it's not quite understood until it comes time for repayment."
Providing Students with Resource Options
As readily observed by now, students in the past were often taking out loans that were far beyond their means to pay off.
In response to that, many students entering college these days are trying to avoid the same pitfalls. And so the current trend for students is to be more cautious when applying for loans and do more research after seeing the mistakes of people who have been through the process before.
"There is a good push out there to look at return on investment, and to also do your research to figure out which schools will offer you the financial assistance you will need to get you through the program without necessarily borrowing debt, or borrowing very little debt that you can comfortably repay later," said Rubin.
One of the biggest challenges, Rubin said, is knowing what you can comfortably repay if you don't even know what you are going to be doing once you graduate and find a job.
Although getting loans can offer students a way to pay for college tuition upfront, the cost is still a heavy burden. Even families that are financially strong are struggling to pay completely out of pocket, and so they are getting any sort of financial assistance or applying for loans to help them out.
But when taking out a loan, the reality is that it's still the act of borrowing money. "It doesn't matter if it's a federal student loan or a private student loan. As of right now, they're not treated like something that you pay back dollar-for-dollar. You pay dollar-for-dollar, plus interest," said Rubin.
Interest rates are on the rise, and private student loan interest rates will likely be increasing with current market trends.
For dependent undergraduates who receive Direct Loans, their interest rates will be lower or at least competitive considering the current trends, and they may not need to qualify with their own credit. Direct Loans for undergraduate students will have an interest rate of 4.99% this academic year.
Rubin said that Direct Loans for graduate students are going to be a little bit higher at 6.54%. Direct Plus Loans for parents and grad students are going to be 7.54% fixed with an origination fee of 4.288% through Sept. 30 of this year.
"If you have really good credit, you are a strong borrower, or you have a really strong cosigner, you may be eligible to qualify for something a bit lower in the private student loan market, especially if you're looking at a Plus Loan. But Plus Loans are a little bit different because they're targeted for just parents (of undergraduate student) and graduate professional students," said Rubin.
Qualifications for Debt Forgiveness
When it comes to debt forgiveness, it's important to know all the details. There has been some controversy in the past in regard to people thinking they qualify when in fact they do not.
For federal student loans, the borrower has to understand what is currently happening politically and what the Biden administration plans to do about student loan forgiveness in the upcoming months.
Rubin said there are a number of programs forgiveness programs and some eligibility requirements are being waived or adjustments are being made to payment tracking. The Public Service Loan Forgiveness Program has eligibility requirement waivers for borrowers.
"If you haven't looked into that or were told at one point that you don't qualify for public service loan forgiveness, you may want to revisit that and see if you really do now," said Rubin.
Under the Public Service Loan Forgiveness Program, borrowers who work full time with an eligible employer must make 120 qualifying payments on an eligible Direct Loan under a qualified repayment plan.
"Now what they've done with the waivers is, essentially, as long as you have been in an eligible repayment status while working full-time for an eligible employer, your months in repayment on/after Oct. 1, 2007 may count toward your 120 qualifying payments," said Rubin. "Some federal student loan borrowers that have FFEL or Perkins loans may need to consolidate their loan into the Direct Loan program to have their time in repayment count under the waivers."
How Credit Cards Fit In for Students
Before diving into credit card options, borrowers need to look into who they are and how financially responsible they think they will be. It might not be the right time to apply for a credit card if they don't have enough earnings to cover the bills when in college.
It also might not be the right time to jump in and start building credit all at once. To build up credit over time, borrowers could look into things like asking to be added as an authorized user on their parent's credit card. In fact, some credit cards will also allow that to show up on the authorized user's line of credit.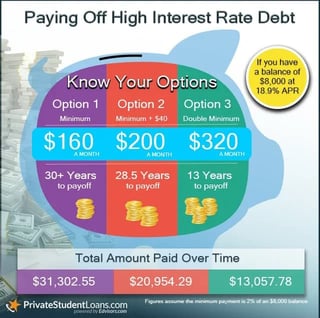 "Since it's tied to your parents, ultimately, if they're paying their bills on time, paying them in full, that will also help with your credit to build as well over time," said Rubin.
Students can also consider applying for a secured credit card, which allows them to essentially put down a security deposit that is equal to their credit limit. It's something that could provide a bit of a safety net. But if students are not able to put money into that security deposit, it may not be an option to jump into during freshman year.
"It really is a personal conversation you need to have with yourself or with your parents or anyone who's helping you build your financial portfolio. Because you want to make sure you're smart about it. And you're being responsible," said Rubin.
"The best way to be responsible is to never charge more than you're able to repay within your time period."
Advertiser Disclosure
CardRates.com is a free online resource that offers valuable content and comparison services to users. To keep this resource 100% free, we receive compensation for referrals for many of the offers listed on the site. Along with key review factors, this compensation may impact how and where products appear across CardRates.com (including, for example, the order in which they appear). CardRates.com does not include the entire universe of available offers. Editorial opinions expressed on the site are strictly our own and are not provided, endorsed, or approved by advertisers.