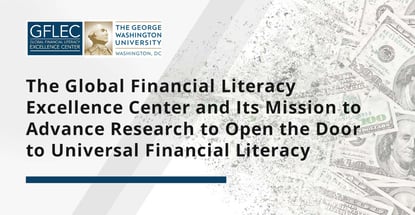 In a Nutshell: It's no secret that the financial literacy rate in the U.S. is subpar. The Global Financial Literacy Excellence Center (GFLEC) at the George Washington University strives to remedy this through research that opens the door to universal financial literacy. GFLEC's annual Personal Finance Index, joint with TIAA Institute, is the most comprehensive set of data on the subject, and it reveals the areas where Americans need the most financial education. The center advocates for a workplace financial wellness mandate that would make basic financial literacy resources available to employees. GFLEC released its Financial Fragility in America fact sheet that addresses the importance of financial literacy in light of the COVID-19 pandemic.
In the United States, children are taught from an early age about the importance of getting a quality education. As they progress through elementary school all the way up through college, they are taught the importance of seeking a lucrative and financially secure career.
But there is often a crucial part of the formula missing from the education-plus-career-equals-success equation: financial literacy. Americans may be taught how to choose a career, but they are severely lacking when it comes to how to actually manage their money and make the most of their assets.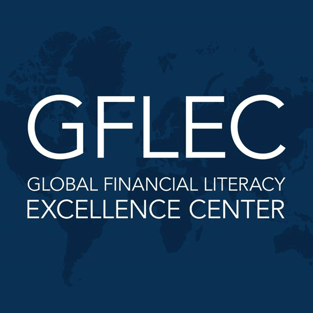 That's why organizations like the Global Financial Literacy Excellence Center (GFLEC) at the George Washington University are working diligently to advance financial literacy in the U.S.
The center envisions a financially literate world where people can achieve their goals. It strives to achieve this through advancing research and solutions that open the door to universal financial literacy.
More specifically, the institution's research focuses on financial well-being by conducting research around financial literacy, financial capability, and financial fragility, said Andrea Hasler, Assistant Research Professor in Financial Literacy at the Global Financial Literacy Excellence Center at the George Washington University School of Business.
The COVID-19 pandemic has resulted in more than 36 million American workers filing unemployment claims since March 2020 — an unprecedented number. While many experts believe COVID-19 has reached its initial peak when it comes to the number of cases, the economic impacts of the crisis will be felt for months if not years.
The work that GFLEC is doing may be more crucial for the future of the U.S. now more than ever.
We recently had a chance to speak with Hasler about the center's research into the financial literacy and well-being of Americans and how the COVID-19 pandemic has impacted U.S. residents.
Partnering with the TIAA Institute to Release an Annual Personal Finance Index
Hasler said one of GFLEC's main focuses each year is compiling its annual Personal Finance Index, in partnership with the TIAA Institute.
"It's the biggest financial literacy index that's available," she said. "We have 28 questions where we measure financial literacy across many areas of personal finance. And it's interesting to see over the years the trends of what people know the most about and what they know the least."
Hasler said people tend to know the most about debt and borrowing while they know the least about risk management or comprehending risk.
This year's report was subtitled, "Many Do Not Know What They Do and Do Not Know."
The index examines financial literacy and functional knowledge among U.S. adults across various demographic subgroups and generations. It also compares financial literacy over four years — beginning in 2017 when the data was first collected — and analyzes the link between financial literacy and indicators of financial wellness.
"The P-Fin Index is unique in its capacity to produce a robust measure of overall personal finance knowledge plus a nuanced analysis of financial literacy across eight functional areas in which individuals routinely operate," according to the report.
These eight areas are earning, consuming, saving, investing, borrowing/managing debt, comprehending risk, and go-to information resources.
"Over the past two years, we actually included financial well-being questions," Hasler said. "For example, the last time we collected the data was this past January. We saw that 33% (of respondents) had difficulty making ends meet. And around 27% were not able to come up with $2,000 in 30 days if an emergency arose."
The data gathered over the past four years hints at a slight increase in financial literacy among adults in the U.S., according to the report. But the rates are still far too low.
"Nonetheless, many Americans lack personal finance knowledge that enables sound financial decision-making and effective management of personal finances, as they could correctly answer only about one-half of the P-Fin Index questions, on average," according to the report.
Promoting a Workplace Financial Wellness Mandate
Here at CardRates, we have covered numerous companies that have implemented financial literacy initiatives in the workplace.
Hasler said some of these types of initiatives may leave room for improvement, but overall, GFLEC supports workplace financial literacy efforts.
"Clearly, offering financial wellness programs to employees means that employers have to put in some sort of money," she said. "But this is a comparative advantage because they're offering something to their employees that other companies might not."
And it leads to positive outcomes for employees. Hasler said there is a clear link between financial literacy and positive financial outcomes.
"Our research shows, people who go through workplace financial wellness programs contribute more to their 401k account," she said. "They invest differently — they invest more in stocks and earn more. The program we evaluated might lead to better retirement outcomes for employees who've been through it."
But most workplace financial wellness programs are not as broad or comprehensive as GFLEC would like to see, Hasler said.
"One initiative our team likes to push — which started with a paper that will be published in the Cornell Law Review soon — is to have a workplace financial wellness mandate," she said. "Basically, the idea is to have a mandate that sets a floor for programs by specifying some minimum standard."
The same goes for schools, Hasler said.
"We are advocating for financial education in high schools. And so many states have it as a requirement already — 21 states have it included," she said. "And that's something we want to push on the employer front as well."
Financial Fragility and the COVID-19 Pandemic
In April, GFLEC released a financial fragility fact sheet that reveals financial preparedness among Americans right before the COVID-19 pandemic.
"With medical resources under stress; many schools, restaurants and stores closed; a majority of employees asked to work from home; unemployment claims at record high; and the stock market on a spiral, we are up against an unprecedented challenge," according to GFLEC.
"Financial fragility is the inability to cope with a mid-size shock in a short period of time. It is a self-assessed measure of capacity to deal with financial shocks, regardless of whether the source of funds is the respondent's own assets, capacity to borrow, a network of family and friends, or something else." —  from "Financial Fragility in America," April 2020
The report states that now more than ever it is crucial to step up efforts to improve financial resilience among Americans.
"The most vulnerable groups are women, minorities, those with low education, or those with low income. However, financial fragility is also prevalent among a broad cross-section of the American population," according to the fact sheet.
GFLEC's data reflects that financial fragility can have severe short- and long-term implications for household's financial security.
During this challenging time, it's important to be aware of the fragility faced by Americans and begin working toward providing solutions that help financial stability in the immediate future and over the long term.
Advertiser Disclosure
CardRates.com is a free online resource that offers valuable content and comparison services to users. To keep this resource 100% free, we receive compensation for referrals for many of the offers listed on the site. Along with key review factors, this compensation may impact how and where products appear across CardRates.com (including, for example, the order in which they appear). CardRates.com does not include the entire universe of available offers. Editorial opinions expressed on the site are strictly our own and are not provided, endorsed, or approved by advertisers.