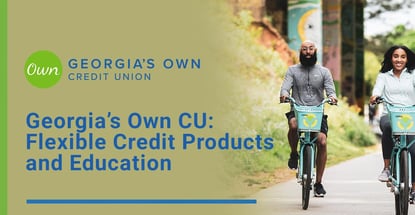 In a Nutshell: Georgia's Own Credit Union has a long and storied history, but rather than letting its reputation rest on tradition, the institution strives to meet the current needs of consumers. Its variety of credit products and loans offers the flexibility to balance good interest rates and rewards, and helps people with poor credit build their credit histories to qualify for more beneficial products in the future. The credit union also provides financial education, ensuring its members have the knowledge necessary to use their money and products in the strongest possible way. Despite its long history, Georgia's Own doesn't dwell on the past; it looks to the future by reaching out to younger generations, helping them enjoy all the benefits that banking with credit unions has to offer.
In 1934, a group of eight telephone employees founded Atlanta Telco Credit Union. Their initial investment was a whopping $160. Within a decade, Atlanta Telco Credit Union had grown to 2,200 members, and it had expanded its charter to encompass all telephone employees in the state of Georgia.
In 2007, the credit union expanded beyond telephone employees to Georgia residents at large. It changed its name to Georgia's Own Credit Union to better reflect its new membership base and now holds about $3 billion in assets and serves more than 200,000 members. It has 29 branches, with the 30th scheduled to open in Midtown Atlanta soon.
"Today, we are one of the largest credit unions in the state of Georgia," said Laura Sterling, Vice President of Marketing at Georgia's Own Credit Union.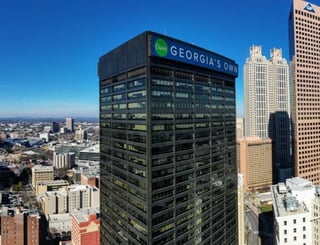 Throughout all those changes and growth, the credit union's mission has remained the same: to provide quality products and services at fair prices to its members.
To this end, Georgia's Own offers a variety of credit products that balance interest rates with flexible rewards, allowing members to derive the greatest benefit from their spending behavior.
It also provides products designed to help people build their credit and creates and hosts various financial literacy resources. This ensures its members and the public have the knowledge they need to use their money and financial products to the greatest possible benefit.
Georgia's Own Credit Union also conducts outreach to younger people, particularly high school and college students, to help set them up for financial success by furnishing them with consumer-focused products.
Credit Products Meet Diverse Member Needs
Georgia's Own offers a variety of credit products. Its Visa Signature card is, according to Sterling, its "most robust" card in terms of its rewards and is a good fit for consumers who want to earn rewards and pay off their balance each month. Its Visa Platinum card is its most popular product due to the rewards offered and the lower interest rate it carries.
The Student Visa is for young adults just starting out and looking to build their credit. It offers a competitive interest rate and provides rewards to cardholders.
The Visa Classic is a standard, baseline credit product. It doesn't offer any rewards, but it does give the cardholder one of the lowest interest rates available. This makes it a good choice for those who may need to carry a balance on their card since they'll be paying less in interest.
"We try to keep our rates competitive," Sterling said. "And we do product comparisons every month to make sure that we try to keep our interest rates lower than some of those big card providers."
Not only does Georgia's Own offer versatility for members to find the best interest rates, but it also allows them to choose the rewards they receive through its Flex program. Whereas some credit card companies offer only airline miles or cash back, Georgia's Own lets its members choose between cash back, gift cards, or travel accommodations, including airline tickets and hotel and car rentals.
"You're not pigeonholed into how you can redeem," Sterling said. "So if you've got enough rewards to get a $100 gift card, you can go ahead and redeem them. And then you save up your rewards again, and the next time you could [redeem your rewards for] airline tickets. We wanted to be very flexible and give people the option to choose what works best for them."
Loans and Secured Cards Can Help Improve Credit
Unfortunately, not every consumer will qualify for the cards discussed above. But Georgia's Own is committed to serving all customers and meeting their needs for financial products that fit their situations. One of these products is an unsecured credit card for people with poor credit, whether due to past missteps or a lack of credit history.
With a secured card, the cardholder prepays a certain amount, which becomes the credit limit on that card. Using a secured card instead of a debit card will improve their credit score as they use it to make purchases and then pay off the balance. By maintaining on-time payments, cardholders can improve their credit scores and qualify for an unsecured card in the future.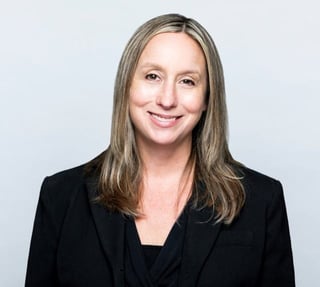 "Our goal is to have people start with that product who need it but, hopefully, graduate to an unsecured product once they either establish their credit or get to a better place financially," Sterling said.
Another product Georgia's Own offers to those with credit challenges is a personal loan called a Cash N.O.W. loan. It's a small loan that provides an alternative to predatory payday loans, which often carry exorbitant interest rates and trap people in debt, preventing them from improving their financial standing.
"We pride ourselves on serving the underserved, which has been a driving force throughout our 87-year history," Sterling said. "Regardless of your income level or credit history, we have products that can fit your needs and goals."
Financial Education Delivered in Preferred Formats
Access to beneficial products is a crucial component of improving a bad financial situation. But another equally crucial part is possessing the knowledge to manage money and use those products wisely. For that reason, Georgia's Own offers a variety of financial education resources to its members.
These resources come in many forms. Some are available as videos, which is particularly popular among digital natives, including millennials and Gen Z. Other resources are delivered as blog posts published several times a month. Georgia's Own also conducts webinars on topics including financial planning, retirement, and other topics important to immediate and long-term financial well-being for those who prefer active engagement.
"We were doing more in-person seminars, and then when the pandemic hit, we switched to webinars, and we've seen a lot more success with that," Sterling said. "People like them, especially with the majority of our members being in Atlanta where traffic is terrible, so it's easier to attend a webinar than to get to a branch or other location."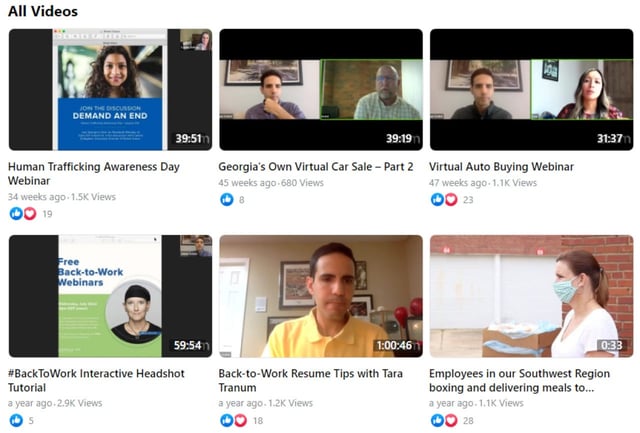 Sterling said that Georgia's Own will continue to do webinars as COVID-19 continues to pose a health threat that prevents in-person gatherings. The credit union also conducts Facebook Live events, which participants can attend as they occur or go back and watch later if they have conflicting schedules. 
"Those are some of the things we're doing now to help our members get good content and to learn about financial wellness," Sterling said.
Helping the Next Generation Make Smart Decisions
As they do with financial education, younger generations tend to gravitate toward digital content and platforms. And since bigger banks have greater resources to develop and deploy these resources, they tend to catch more attention from younger people.
Rather than try to directly compete with big banks online, Georgia's Own is taking a different approach to getting the attention of younger generations and educating them about the financial benefits of credit unions over big banks. It's reaching out to students in its hometown of Atlanta.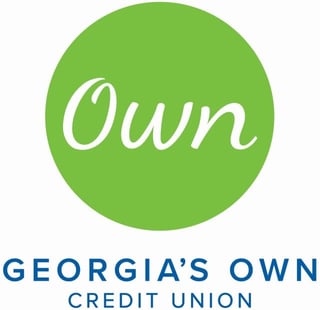 "Given our close proximity to Georgia State University, we are really focused on growing our student membership and engaging with them in a meaningful way," said Sterling. "This is the age when they are gaining independence from their families and making financial decisions that will affect their lives going forward, so we want to be there and help them cross that bridge."
Another obstacle to onboarding students is brand loyalty. When they leave home to go to college, they often do so with accounts at the institution their parents have preexisting relationships with.
So, part of its outreach involves getting both parents and students on board with Georgia's Own as early as possible.
One way it does this is through its joint checking accounts, which a minor can hold in tandem with an adult. That gives students an advantage when they go to college and need a debit or credit card or even a first-time auto loan. They already have a relationship and reputation with a local institution that puts its members first and provides quality products at fair rates, such as its Visa Student card.
"That is a product that's going to help young people just kind of get a good start," Sterling said. "We know that they don't have credit yet, so we want to make sure that they're able to get the low-cost option for those products."
Advertiser Disclosure
CardRates.com is a free online resource that offers valuable content and comparison services to users. To keep this resource 100% free, we receive compensation for referrals for many of the offers listed on the site. Along with key review factors, this compensation may impact how and where products appear across CardRates.com (including, for example, the order in which they appear). CardRates.com does not include the entire universe of available offers. Editorial opinions expressed on the site are strictly our own and are not provided, endorsed, or approved by advertisers.