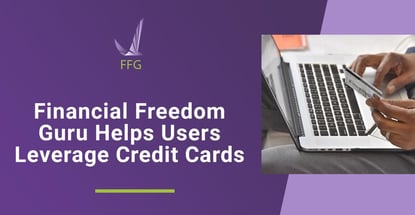 In a Nutshell: Financial Freedom Guru has easy-to-follow guides to help people at all income levels become more financially secure. The guides do not use clickbait or flashy headlines to lure you in. Instead, they propose attainable goals and methods on how to achieve them. Financial Freedom Guru provides the tools — from lessons on how to take advantage of specific credit card benefits to tips on how to fly in business class for cheap — to help anyone make smart financial decisions. Whether someone is currently building wealth or trying to figure out next steps after attaining wealth, the site's guides and videos have something for everyone.
Roman Zelvenschi, the founder of Financial Freedom Guru, started the site as a passion project after learning critical financial advice from clients at his marketing agency. He turned Financial Freedom Guru into a wealth of guides that focused around credit that can help anyone with their financial situation.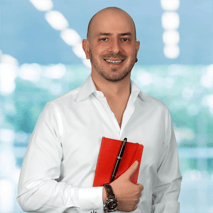 During his research, Zelvenschi saw many people make similar money mistakes and that there wasn't one definitive place where they could find answers to their money questions. Zelvenschi aimed to change that by creating an all-in-one website that offers video guides, informative articles, a multitude of financial calculators, and an all-encompassing 121-page guide on the benefits of credit cards and the best ways to use them.
Financial Freedom Guru's goal is to give advice without babying readers. There are no pat answers like recommending people stop drinking $5 lattes every day. Zelvenschi says that, while spending habits like that can add up, it's the big financial decisions in life that are most important in maintaining wealth.
"What we are really focusing on is consumers who may not know what a loan or APR is," Zelvenschi said. "So the idea is that we take anybody that has a basic understanding and help them. A lot of times people actually have really good income, but they don't understand how to manage it. And that's sort of how the idea was born."
With a team of researchers, Financial Freedom Guru finds answers in an ever-changing market, and works to make sure the information is accurate. Every article goes through several fact-checks by the team to ensure the information is useful to the audience and easy to understand.
Developing Accessible Content for All Wealth Levels
The Financial Freedom Guru website does not offer advice on how to make money. Its guides are meant to help anyone become more successful. Once readers have built wealth, Financial Freedom Guru shows them what to do next to become financially secure at a faster rate.
To start, the articles featured do not try to tell readers they need to live in a tiny apartment with roommates to save on rent and only eat ramen noodles. Instead, the experts offer advice on what you can do now to save money on your everyday expenses.
For a more visual guide, Financial Freedom Guru posts videos that break down difficult topics. These include what to look out for when refinancing a home, how to save money using credit cards, and reviews on numerous credit cards. For those who want to use the money they have to invest, Financial Freedom Guru offers videos on stock market developments and when to invest.
The focus for Financial Freedom Guru is to provide a resource not available anywhere else. Most articles and guides were created because their researchers had questions that were not easily answered somewhere else on the internet. They know they will not get new readers by posting the same advice every other website has just to get clicks. Financial Freedom Guru makes sure a service is provided.
"I don't think anyone's going to read our content if the information is readily available," Zelvenschi said. "We did the research and looked up topics where people had issues. That allowed us to write the content that I thought was valuable."
Making Smart Decisions on Life's Important Purchases
Instead of trying to get readers to cut back on everyday purchases, Financial Freedom Guru shows how to create a nest egg by avoiding common mistakes with life's largest purchases.
The website's articles give guidance on whether a car purchase makes sense based on someone's finances and driving habits, the best methods to save money on a mortgage for a home, and which credit cards should be used for other big purchases, for example, insurance.
All of those guides will help to create savings to build more wealth over time. Those savings create options and readers can learn to use that money to save in other areas without clickbait or misleading headlines.
"There's one article we have that shows all the different ways on how to get upgrades to business class on a plane, whether or not it costs money," Zelvenschi said. "Headlines for other articles will say 'How to Travel for Free,' but when you read the article it's not actually for free. We want to be truthful in how you can optimize your spending."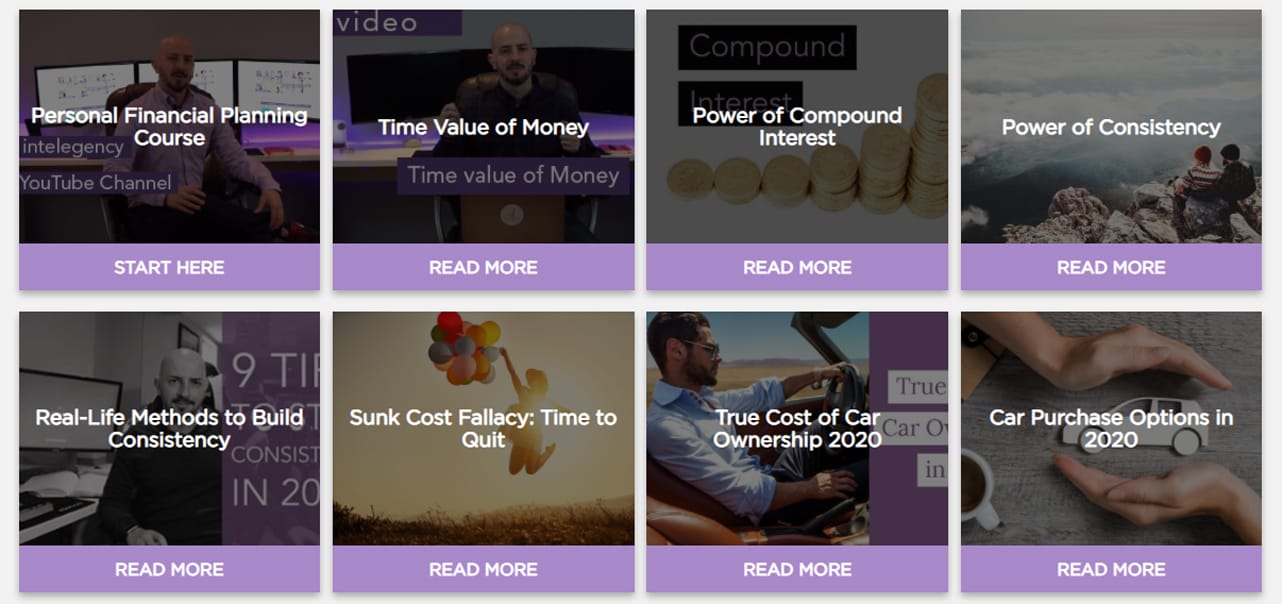 One of Financial Freedom Guru's biggest assets is its numerous calculators that help anyone plan out expenses. There are six total calculator categories for vehicles, mortgages, homes, savings, loans, and credit cards.
A calculator for vehicles allows readers to input the cost of their current car and the cost of a new car. The calculator then shows the difference in payments between the two. Another calculator shows how much someone can afford in car payments when looking for a new car.
The mortgage calculators give readers an idea of how much a 15- or 30-year fixed rate mortgage will end up costing. Home calculators show what the true cost on a home will be after taking into account HOA fees and closing costs.
Savings calculators can be used to see if it makes sense to pay off debt with savings. Other calculators can show consumers how much they need to save to reach a retirement goal.
Loan calculators give guidance on factors needed to qualify for certain loans and what the total cost of a loan will be once it is fully paid off.
By inputting the balance of credit cards and the interest rate into credit card calculators, it can show whether you should be moving the balance of some of the credit cards to a different card with lower interest. Other calculators show how long it will take to pay off a credit card, and how much will be paid in interest once the balance is paid.
Taking Control of Available Benefits and Putting an End to Wasted Money
One point Financial Freedom Guru hammers home to consumers is to use what they have available to make money. Articles on credit card use break this down easily: Banks make most of their money from the interest they charge borrowers. Credit card companies will offer cardholders big rewards and other incentives to use credit to make purchases. But if they maintain a balance on a card, they end up paying interest.
Zelvenschi said the key is to take advantage of the benefits available while paying off the balance every month so there are no interest payments.

"I call it a credit card game.," Zelvenschi said. "I use the rewards for my benefit, not the bank's. The cards have great perks. The problem is, if you don't know how to use it, you're going to pay a lot, and all those benefits will disappear. Common reward card benefits include insurance for your phone so you don't have to pay for an extended warranty."
Part of the equation is education and knowing what benefits are offered. By using Financial Freedom Guru's credit card reviews, readers can compare the advantages and disadvantages of several credit cards to find which one is right for any situation.
For example, airline credit cards offer great benefits, including free upgrades for people who fly those airlines often. While those benefits may not directly help to save money, comfort upgrades can make a difference. Those benefits would be wasted if people don't know about them.
"If I fly business class, and I see the business lounge, I'll be more rested, I can work better, and I can earn more money," Zelvenschi said. "There's a lot of benefits to it, you just need to know how to look at it."
Advertiser Disclosure
CardRates.com is a free online resource that offers valuable content and comparison services to users. To keep this resource 100% free, we receive compensation for referrals for many of the offers listed on the site. Along with key review factors, this compensation may impact how and where products appear across CardRates.com (including, for example, the order in which they appear). CardRates.com does not include the entire universe of available offers. Editorial opinions expressed on the site are strictly our own and are not provided, endorsed, or approved by advertisers.