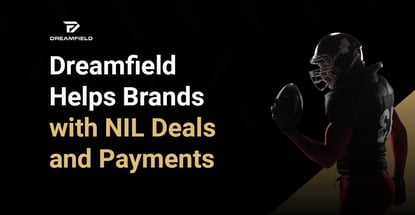 Our experts and industry insiders blog the latest news, studies and current events from inside the credit card industry. Our articles follow strict editorial guidelines.
In a Nutshell: July 2021 marked a new era in college sports – the era of the name, image, and likeness (NIL) deal. Under the NCAA's NIL guidelines, college athletes can earn money through sponsorship and branding deals. Dreamfield represents companies to facilitate marketing deals with college athletes. The platform takes care of contracts, compliance, payments, and taxes while working with companies and athletes. Athletes from the top NCAA Division 1 programs, including athletes from the University of Florida, University of Michigan, and the University of Alabama, back Dreamfield.
Donald De La Haye is a successful YouTuber, amassing a following of more than 4 million subscribers. Known online as "Deestroying," De La Haye uploads football-based videos to his channel several times a month.
But in 2017, De La Haye's channel was almost taken from him. De La Haye was a kicker for the University of Central Florida Knights at the same time that he was uploading videos.
De La Haye earned money from his YouTube videos to send back to his family in Costa Rica. But, based on the NCAA's rules at the time that stated athletes could not earn money from their status, De La Haye faced an ultimatum: demonetize the channel or lose his spot on the team and his scholarship.
It was a tough decision for De La Haye, who stuck to what he thought was right, and chose to continue uploading videos. From that point on, De La Haye could not play football in the NCAA despite training his entire life for the opportunity.
De La Haye's story marked a turning point in the debate on whether college athletes should be able to make money off their status. Two years later, the state of California became the first state to pass a law allowing college athletes to make money from their name, image, and likeness.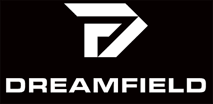 More than 25 other states shortly followed suit, forcing the NCAA's hand  in 2021 in allowing athletes to make money on their likeness. Dreamfield was one of the first companies to create a platform helping brands and athletes navigate the new name, image, and likeness (NIL) space.
Dreamfield's group of co-founders include two former NCAA Division 1 quarterbacks with a mission to streamline the NIL process from contracts to payments. The company takes care of compliance with different state laws, and ensures brands as well as athletes get the best deal possible.
"It's a win-win for athletes and brands," Luis Pardillo, Dreamfield's Co-Founder and CEO, said. "We're 18 months in and everything's gone smoothly on the contract side, and it's been fantastic for both sides."
Representing the Biggest Brands in the World
Name, image, and likeness deals are still in their infancy. With a new market featuring almost half a million athletes, price points are, expectedly, all over the place. Dreamfield did its research even before the NCAA allowed NIL deals.
Dreamfield understands the market and represents brands to come to a deal on their behalf. No one gets the raw end of the deal because Dreamfield's research leads to fair contracts.
The NIL platform emphasizes pushing out contracts quickly. Dreamfield said it automates half of its processes, allowing the company to send out more than 100 contracts in less than five minutes if necessary.
Nearly 3,000 athletes are on Dreamfield's platform, with more joining all the time. And as more talent joins the platform, Dreamfield will be able to create its deals internally. Having more athletes on the platform will allow brands to do deals with hundreds of athletes throughout multiple universities all at once.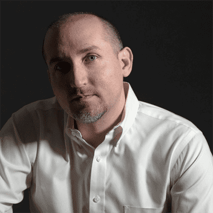 "Athletes are what the people are paying to see," Pardillo said. "They produce the results, whether they're good or bad. They're generating the revenue, and people would not be buying tickets or being watching on television if it wasn't for those athletes."
Dreamfield said it's different from its competitors in that it is not an NIL marketplace. The company focuses on being the middleman between Fortune 500 companies or large-scale enterprises and college athletes.
The company's roster of big-name brand partners include the Florida Panthers, Mercedes-Benz, First Watch Restaurants, European Wax Centers, and a partner Dreamfield could not divulge, saying only that it is the one of the largest eCommerce company in the world.
"We represent these brands and do everything from the procurement, the negotiation, the contracting, the payment processing, the tax documentation, the data analytics, and most importantly, the operation and compliance on behalf of these brands," Pardillo said. "Our partners don't have to swim into a new market where they don't understand the price points and what's appropriate."
Streamlining the NIL Process from Contracts to Payment
An NIL deal in one state can look completely different from an NIL deal in another state. Right now, most states have different rules regarding paying for name, image, and likeness.
Certain states don't allow an athlete to promote anything that could be considered advice, such as alcohol sales or gambling. Some states leave it to universities to determine if it's appropriate. 
Some schools do not allow the use of trademarks or athletes representing the brand in any way. Other universities see NIL as an opportunity to expand their brand.
Dreamfield goes through the compliance process every step of the way to ensure its deals work wherever the college athlete plays.
"Getting permission from the university is a must," Pardillo said. "That's something that we help facilitate."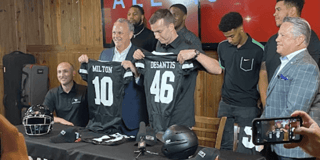 Dreamfield said social media influencing accounts for about 80% of the market. Other opportunities include autograph signings, live appearances, and meet-and-greets.
The platform also allows athletes to find partnership deals where they can be on a podcast or have their name and picture on billdboards or print ads. Dreamfield uses Stripe for its traditional payment processing, with options for brands to also pay using cryptocurrency.
Its algorithms provide brands the potential to reach the eyes of customers most likely to purchase a product or service an athlete sponsors. For example, Dreamfield uses geo-targeting to push a brand's products to athletes based on the athlete's likes and location of their followers.
"What's unique about NIL is that a high percentage of customers are in a condensed area within a university," Pardillo said. "That's something we sell to our brands – that you're going to get a more focused geo-target than what you would get with traditional influencers."
Creating a Fair Platform for Brands and Athletes
Dreamfield officially represents the brand side of NIL deals, but that does not mean the company doesn't have athletes' interests in mind. The company said its contracts are very athlete-friendly, featuring opt-out clauses and penalties that cannot go higher than the value of the contract itself.
Brands want to focus on having positive public relations. The negative blowback they can receive from an athlete who signed a bad contract is not worth it for most brands.
"Our contracts are very athlete friendly," Pardillo said. "We take out any semblance of predatory activity from contracts. We make sure our contracts don't even go there so they are athlete and talent friendly."
One interesting aspect about Dreamfield's platform is that it supports credit card payments in addition to ACH payments. Brands can use their credit cards to pay for marketing and then offset the cost with the revenue they generate.
Credit card payments are convenient for brands looking to make last-minute deals as well. Dreamfield said one of its clients was out of the office on vacation and was still able to continue their marketing partnership because they paid with credit card.
Dreamfield is most excited about working with the data it collects and becoming less reliant on third-party companies as its client-base continues to grow. The company's analytics allow brands to see exactly how many people visit their website from athletes they sponsor with unique links. 
Dreamfield is focusing on creative consulting for its future. The company measures success by reaching more people through athletes at a lower cost than what Google or Meta charges for ads.