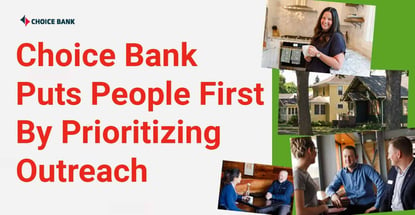 Our experts and industry insiders blog the latest news, studies and current events from inside the credit card industry. Our articles follow strict editorial guidelines.
In a Nutshell: Choice Bank is a community bank striving to help others through community outreach services and financial education support. Some of the bank's community initiatives include programs like Wishing Well, People First Pantries, and child care grants. Choice Bank has made financial literacy a priority for helping children and funding support in classrooms. In recognition of its work in financial education, CardRates.com has bestowed Choice Bank with our Editor's Choice™ Award.
Many financial institutions highlight their efforts to develop community and promote unity through banking affiliation. But few understand the importance of establishing genuine relationships with those who matter the most.
It's something that separates Choice Bank from other institutions because putting people first is the bank's guiding principle and helps shape its company culture and client relationships.

It is a community bank that acts as a resource for local businesses and focuses on providing solutions customized to fit every customer's needs. And this approach isn't limited to customer value. Choice Bank has also cultivated a people-first workplace culture dedicated to helping employees grow both personally and professionally.
Choice Bank's EVP Chief Strategy & Operating Officer, Travis Barkve, said that, as a community bank, Choice's attention stays local and makes decisions within and for its communities.
"As a community bank, we treat every customer like they are our neighbor because they are," said Barkve. "This deep connection to the community allows us to understand the needs of local families and businesses."
Choice Bank began in 2001 as a small group in North Dakota, but then rapidly expanded throughout the state. Over the next 20 years, Choice merged with several local entities and currently serves North Dakota and more recently parts of Minnesota.
While the bank's inception is fairly new, it has already achieved a number of milestones. Choice Bank is one among only 300 other banks in the country to reach over $3 billion in assets, and was recognized as a Top Performing Community Bank by the Independent Community Bankers of America (ICBA) for five years in a row.
And most recently, Choice Bank became the first and only bank to establish a direct connection to the FedLine. This connection is used to send requests directly to the Federal Reserve and allows Choice to more effectively process wires for millions of customers using the bank's fintech programs.
Delivering On Financial Literacy
Good decisions stem from gaining knowledge and life experiences. The team at Choice Bank understands the principles of financial education and that it is important to reach out to children as early in life as possible.
"Teaching financial literacy is at the core of how we think about really understanding basic money concepts, such as savings, budgeting, and investing, which helps set kids up for success in the long run," said Barkve.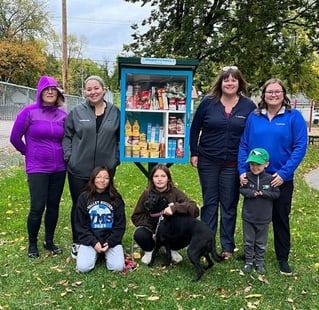 Choice Bank takes the initiative by helping fund programs in school classrooms to better prepare students for the real world.
"We want our young people to feel empowered about handling their money, and making decisions once they leave the classroom," said Barkve. "More people are starting to pay attention to that financial literacy, especially after the pandemic affected millions of people financially."
At its core, Choice Bank wants people to know that it's never too early to start developing an understanding of financial skills. It is also crucial for people to develop an education on financial topics so that they can make confident decisions about their money.
The bank notes there are three key components of financial literacy.
The first is having an up-to-date budget so you know where your dollars are going and you don't overspend. After having a budget in place, adjustments can be made as income and expenses change.
Another component is having dedicated savings. Setting aside a portion of earnings in a savings account can ensure one has financial reserves. Saving in this way can act as a safety net for when unexpected expenses occur.
In the long run, those who save appropriately will be relieved to know that they have emergency funds available and can thus avoid paying unnecessary interest.
Lastly, consumers must have an understanding of ID theft prevention and how to prepare accordingly. For those who do not plan on taking out a loan in the near future, it may be wise to consider a credit freeze. Doing so would prevent criminals from taking out new lines of credit until the account is reopened.
Helping Communities Through Program Outreach
Choice Bank recognizes that communities are an integral part of how the bank can excel at serving its customers. Keeping in line with that approach, Choice Bank is strongly invested in the local communities it serves.
"All of our decision-making happens locally, which means we are working in our communities, for our communities," said Barkve. "We feel honored to partner with people and organizations in our communities to better serve them."
One way Choice Bank does this is through its Child Care Grant program that provides financial assistance to rural child care facilities in North Dakota. It was launched in 2021 and recently awarded $150,000 to 18 facilities in the program's second round of grants.
This money was used in a variety of ways, including remodeling classrooms. Other centers built new outdoor play equipment, planted a vegetable garden, installed fences and completed other needed improvements.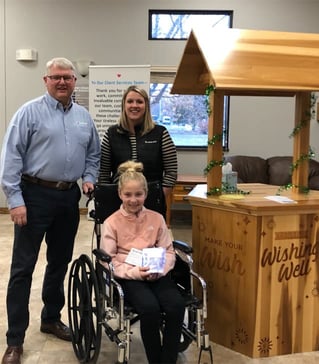 Wishing Well is a program that stemmed from a desire to better the bank's communities and give to those most in need. Some of the wishes Choice Bank received include covering costs for someone's medical expenses, tickets to take a family to an event they couldn't normally afford, a refrigerator for a 4H concession stand after their original one broke down, and baby supplies for a new mom.
"The possibilities really are endless," said Barkve. "We have a Wishing Well committee that reviews every wish request on a monthly basis and makes selections based on the needs of the community."
Another program Choice Bank has fostered is the People First Pantries. The bank teamed up with Legacy Children's Foundation to build free pantries to help feed local residents and address food insecurity.
"We know that there are people in our own backyards struggling with hunger," said Barkve. "People First Pantries are open 24/7, filling emergency food service gaps during times when the local food pantry is closed and making sure food is available to those in need."
Offering Banking For Ag Customers and Small Businesses
An amount of Choice Bank's customer base is composed of small businesses and agricultural consumers.
Choice Bank provides both business and personal banking, and is able to offer a complete array of financial products and services in the region.
From start-ups to nonprofits and corporations, Choice Bank customizes banking, insurance, wealth, and employee benefits solutions based on business needs.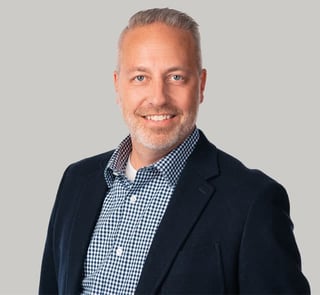 "Choice does offer small business lending, and within the SBA realm, there's a lot of availability within our communities to help with budgeting and to think about forecasting," said Barkve.
Choice Bank understands that for ag customers, farming is their livelihood and a lifestyle, and they should expect their bank to share that same commitment to the land.
With ag solutions, Choice Bank offers loans, insurance, and deferred sales contracts. Whether it's seasonal operating loans, livestock purchase options, or farm service agency programs, Choice has a number of options.
That type of community connection highlights Choice Bank's approach to customers. Barkve said that it was even more apparent during the pandemic.
He said the pandemic presented an opportunity for Choice Bank to stand out. What made Choice unique was that it looked at each of those individuals within the community as potential customers, whether it be consumers or businesses. That helped Choice differentiate itself in the marketplace when other larger institutions were saying "no."
"The pandemic has really highlighted the importance of having an established relationship with a local banker," said Barkve. "We are your neighbors and can offer customized services that some of the big banks can't."