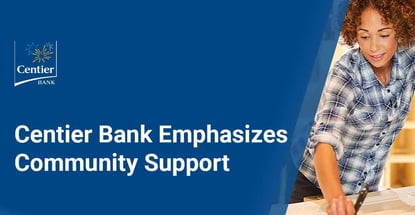 Our experts and industry insiders blog the latest news, studies and current events from inside the credit card industry. Our articles follow strict editorial guidelines.
In a Nutshell: For more than 125 years, Centier Bank has served communities in Indiana. The family owned-and-operated bank has 60 offices with employees that live in the communities they serve. And the staff at each branch have the best interests of customers in mind. Centier Bank also understands the importance of financial education and provides tailored resources and guidance so community members can lift themselves up.
There are few better feelings than walking into a local mom-and-pop shop. The employees know you, and the business often has products that cater to the community's needs.
For 127 years, Centier Bank has been that local fixture to so many in Indiana. Centier's 60 offices throughout the state are a testament to the bank's commitment to the success of the families, businesses, and communities of Indiana.
The Schrage family, who own and operate the bank, have served in business and philanthropic leadership positions for four generations. And a plan is in the works for the fifth generation to take over.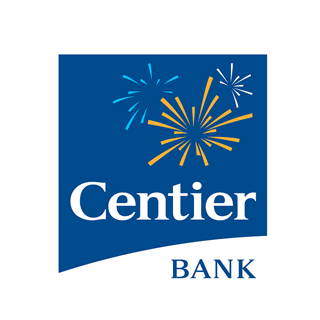 Centier Bank offers checking and savings accounts, lending, and retirement planning services. And the bank backs its products and services with values that stand as a testament to the bank's mission.
No matter how large it has grown, Centier Bank's priority is providing warm, personalized service. Centier Bank lists C.A.R.E. (Centier Associates Reaching out to Everyone), loyalty, integrity, friendship, and fun as the core values that it aims to meet every day.
Centier Bank also supports local businesses with services and financing solutions to benefit its communities and the people in them. The team in charge of the business and commercial side of Centier Bank are dedicated to the sector, ensuring customers receive high-quality service that matches their financial situation.
"We all live and work locally in Indiana in the neighborhoods where we serve," said Lauren Zurbriggen, Centier Bank Financial Education and Community Outreach Coordinator. "All the funds we use come back into the bank, and we use the money to give out loans. Even our payroll — all those funds are kept in the community"
Building a Compassionate Banking System
As a community bank, Centier has a commitment to give back and support the communities where its employees live and work. The bank said it's available to serve anybody who reaches out for help.
"Having a financially literate community creates a stronger local economy and a higher quality of life for all of us," Zurbriggen said. "When your neighbors grow and prosper towards their financial goals, we all benefit."
Centier's educational program aids in helping clients and non-clients, as well as organizations and companies to help them trust the banking process and learn more about banking. The bank said it's important that its associates and bank managers are approachable and helpful to encourage underbanked people to join Centier.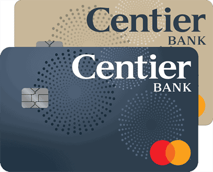 After listening to community feedback, Centier is expanding its credit card offerings to its existing clients, with options that boost credit scores in two new credit card products. There are plans to offer enrollment to the public in the coming months.
Centier also provides home, business, and commercial loans. The bank provides customers with retirement planning and tax help when they need it as well.
Centier Bank makes saving fun with its Billinero Savings Account. The account works as a traditional savings account, but in addition to earning interest, Centier gives users the chance to win cash prizes.
Each $25 deposit will earn a user one entry toward a monthly $1,000 prize drawing. For every three monthly entries, users will also earn an entry toward the quarterly $1,000 prize drawing.
The account is safe and secure with FDIC insurance. There are no fees associated with the Billinero account.
Anyone who calls in will hear the voice of an associate with Centier Bank. The bank does not outsource its call center, and its call center operations occur on-site and not overseas. This guarantees that the person on the other end of the line knows and understands the caller's issues.
"We're trying to drive home the advantage of community banking," Zurbriggen said. "When you're doing well, and your neighbors are doing well, everyone's lives are enriched for an even better tomorrow. That's our purpose."
Developing Products to Lift Up the Underserved
Centier doesn't only provide financial education and guidance within its branches, it also makes its resources available out in the community. The bank has associates talk to people at schools, neighborhood libraries, and nonprofit organizations.
"It's important for us to meet people where they are in their financial journey and provide them with the tools that they can use to move themselves and their situations forward," Zurbriggen said.
The bank calls its financial education program "Centier To You." Centier offers classes in person and online through self-guided eCourses online.
The online program helps remove barriers for people who don't always have access to transportation or child care to go to an in-person meeting. 
Centier Bank saw its events jump from a regular attendance of five to 10 people, to 300 people when online courses started.
The bank said the most popular eCourse walks people through homeownership and the process that goes into buying a house. Another topic it sees a lot of interaction from is for the eCourse on building and maintaining credit.
Centier Bank has upgraded its app to meet the demand of online banking during the pandemic and make its financial solutions more accessible. The app now features a money management area that lets users set specific savings goals and track their progress.
Investing in Projects That Support the Community
Volunteerism and philanthropy are two pillars of the bank's mission to support the community. Centier Bank dedicates an entire department just to community outreach, sponsorships, donations, and volunteerism.
CentierGives is the initiative behind its volunteer efforts. The community relations department reaches out to communities and takes in requests from organizations and events.
Communities can request volunteers, a sponsorship, a donation, or a money tree to help reach its goals. This year alone, CentierGives has donated 13,875 volunteer hours to 422 organizations in 13 counties in Indiana.
Centier encourages employees to volunteer by offering them extra paid time off and by donating to a charity in their name after they hit 50 volunteer hours. This year, 426 associates have volunteered, which represents a 45% employee participation rate.
The bank said it donated more than $500,000 this year to nearly 400 local nonprofits. Centier also uses its funds to directly help out communities in Indiana. 
Centier Bank said a benefit of banking with a non-publicly traded financial institution is that, when people make a deposit to the bank, Centier loans the money out to build new bridges or other support infrastructure.
Centier Bank even has a nonprofit arm, Centier Nonprofit, that helps associates who are in a tough financial spot. Associates can go to the nonprofit and receive money to help make ends meet. The money for the nonprofit comes directly from employee donations.
"We have fundraisers throughout the year where we can all get together, but we're all making donations to care for each other as an internal kind of family system," Zurbriggen said.