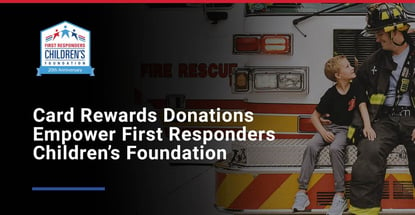 In a Nutshell: First Responders Children's Foundation directs support to emergency workers and their families in communities across the United States. Its work starts at home by providing care to families of first responders in the form of financial support and counseling. It tailors services to specific needs and understands the challenges first responders face in communities throughout the nation. Since the COVID-19 pandemic began, other needs have emerged, and the foundation has kept pace by offering assistance during the health crisis. And it accomplishes that mission through donations, including card rewards, that bring peace of mind to the families of those who help us all.
On September 11, 2001, more than 400 emergency workers lost their lives in the World Trade Center attacks. In the wake of that disaster, the First Responders Children's Foundation was launched to support the families they left behind and other public servants who risk their lives daily to protect others.
That support includes providing scholarships to the children of first responders, bereavement assistance to the families of those who died in the line of duty, and financial support to emergency aid workers. Its work depends on charitable donations. Some of its funds come from corporate sponsors, but the organization also relies on the generosity of private citizens. That can include consumers who cash out their credit card rewards to donate to a worthy cause.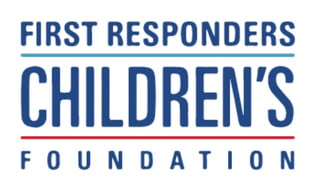 "It's the hundreds of thousands of individuals who donate across the country that allows us to do our work," said Scott Perrin, Executive Director of First Responders Children's Foundation. "And it is critically important. Without the donors, we couldn't do anything."
Much of the foundation's funding comes in the form of cash. Still, credit card rewards enthusiasts can easily redeem their points for a statement credit and use their card to make a charitable donation to First Responders Children's Foundation. The foundation also accepts in-kind donations, including toys for its Toy Express program.
Those donations help the foundation honor the memory of first responders who have made the ultimate sacrifice in the line of duty. They also help provide support for those who put their lives on the line each day for the public good.
"It's critically important," Perrin said.
Caring for Families Helps Responders Assist Communities
First Responders Children's Foundation aims to assist entire families, not just individual first responders. The organization ensures first responders can devote their full attention to their crucial jobs by attending to family wellness.
"If you're a firefighter or a nurse, and you have a sick child at home, you can't fulfill your duty," Perrin said. "The one critical thing that first responders do frequently is they hear a bell, and they have to jump. And so you can't have an issue, whether it's a health issue, mental health issue, or a financial issue. It just all gets in the way."
Distraction can lead to disaster on the job for police officers, EMTs, or firefighters, whether for them or the people they're trying to help. And as any parent can attest, concerns about a child's well-being often trump all other concerns.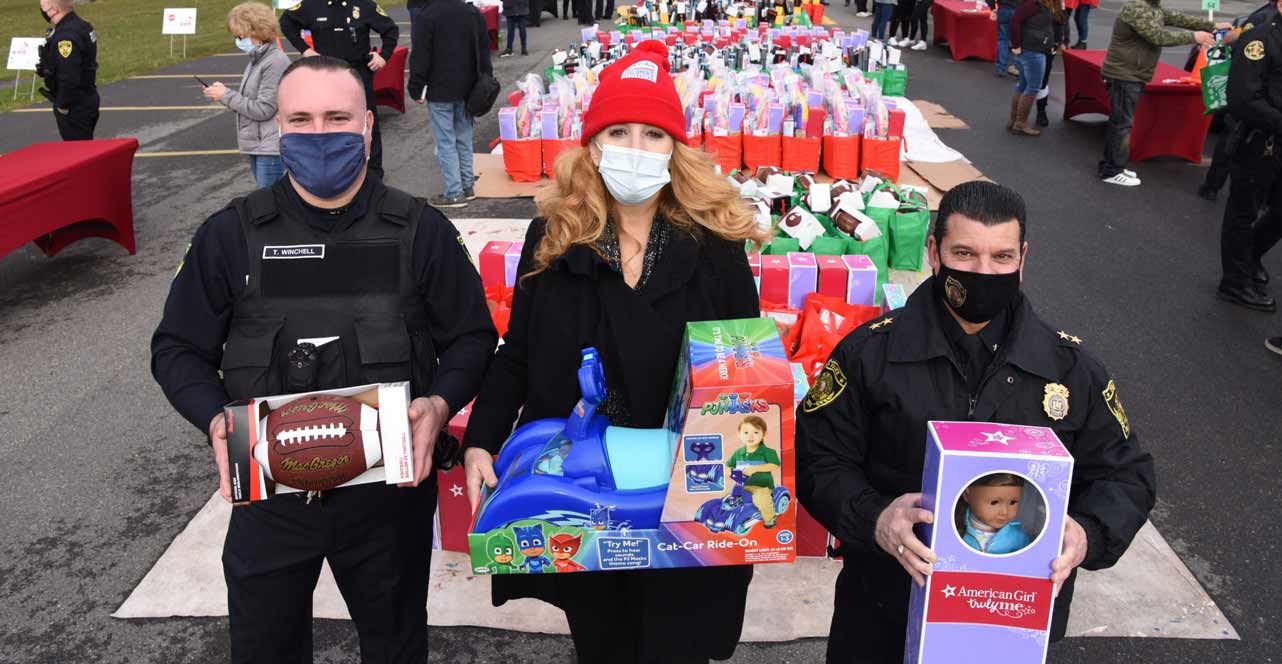 First Responders Children's Foundation helps with medical care, counseling, funding for higher education, and everyday expenses for clothes, meals, and rent. That can provide the peace of mind first responders need to perform their jobs effectively.
"That's why first responders in those families can show up for work and be ready to help us," Perrin said. "That's how we look at it. It's a holistic approach. It's not just the first responder. The whole family has to be taken care of before they can help the rest of their communities."
Nationwide Network Provides Customized Assistance
First Responders Children's Foundation started in New York, but since 2001, it has spread across the United States. Every community includes first responders, and the organization is dedicated to supporting and uplifting them all.
Despite its national reach, the organization doesn't take a one-size-fits-all approach to its mission. First responders have unique needs which may vary depending on the region they live in and the communities they serve.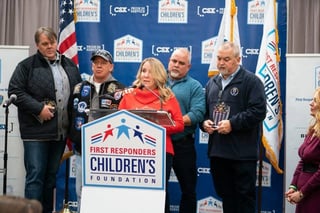 "Somebody in Alaska or a rural South Carolina town has a very different approach than somebody in midtown Manhattan or even in midtown Dallas, Texas," Perrin said. "So we try and partner with two elements. One is corporate sponsors and individuals. And the other is with the first responders themselves."
Donations, including cashed-out card rewards, can be tagged by ZIP code, city, or region. When someone contributes, they can choose the area their donation supports.
First Responders Children's Foundation also connects with individual emergency aid workers. That is no easy feat with some 6.5 million first responders in the United States. But the organization is dedicated to providing services and support that workers need wherever they may live.
"I don't try to fool myself to think that we're connecting with each of them," Perrin said. "But we would like to connect with each of them, and we're trying."
Supporting First Responders in the COVID-19 Pandemic
More than ever, first responders have needed support during the COVID-19 pandemic. First Responders Children's Foundation aims to meet immediate needs and innovate ways to ensure first responders' safety and effectiveness on the job.
"We have shipped millions of masks to agencies around the country from the biggest to the smallest," Perrin said. "There's been a challenge about police officers, in particular, not wearing masks, and the leading cause of police deaths right now is COVID-19. That was a major issue because they're always running to the rescue, and people see them as superhuman. Certainly, some of them were the first to get vaccinated. But still, it's been a huge issue."
All first responders, not just police officers, have been on the front lines of the pandemic since it began, especially EMTs and the firefighters who provide emergency health care. First Responders Children's Foundation sprang into action early on to support them and protect their families during the emerging crisis.
Watch on
Shortly after shutdowns began in 2020, the organization started a hotel fund. It allowed first responders to live cost-free away from their homes, which helped protect their families from infection. It also provided meals since many restaurants were closed, and many first responders had nowhere to eat.
"We started out with scholarships and then pivoted when COVID-19 hit and first responders were losing their jobs," Perrin said. "Almost 70% of fire services in this country are volunteers, so they were hit especially hard when the economy shut down and people lost their day jobs and didn't have any income coming in."
Communities Recognize and Thank First Responders
On October 28, 2021, people across the nation observed the third annual First Responders Day. The day is significant for the First Responders Children's Foundation, and it is celebrated with a gala dinner, concert, auction, and award ceremony.
"We selected one representative of each category of first responders — firefighters, police officers, nurses, EMTs, paramedics, 911 dispatchers, and medical personnel. We gave each of them a hero award medal to commemorate their service on behalf of all of the first responders in each category," Perrin said.
The event was also made possible by donations and other forms of support. Those who can't make a monetary contribution, or leverage card rewards for a good cause, can help the organization in other ways, including fundraising. They can also donate to the Toy Express drive or purchase a lawn sign thanking their community's first responders.
All of these contribute to the mission of First Responders Children's Foundation to support and honor the men and women who serve our communities and keep us safe. They're the ones people hope they never need to call on for help, but they know they can always count on first responders to provide life-saving service.
"They're the people who show up in person, but also the 911 dispatchers," Perrin said. "They're the nurses waiting at the hospitals and everybody you come into contact with when you dial 911. They're there every day, and they're important to our society."
Advertiser Disclosure
CardRates.com is a free online resource that offers valuable content and comparison services to users. To keep this resource 100% free, we receive compensation for referrals for many of the offers listed on the site. Along with key review factors, this compensation may impact how and where products appear across CardRates.com (including, for example, the order in which they appear). CardRates.com does not include the entire universe of available offers. Editorial opinions expressed on the site are strictly our own and are not provided, endorsed, or approved by advertisers.