In a Nutshell: As Australian home prices continue to tumble, the country's housing market may see its first annual decline in 27 years. Regulations that aim to freeze out foreign homebuyers may be cooling the market, but that shouldn't stop Australian residents from purchasing the home of their dreams with a buyer's advantage. Auswide Bank has positioned itself as one of Australia's most consumer-friendly financial institutions. The bank offers low mortgage interest rates, as well as rates on savings accounts, loans, and credit products that consistently lead the market, while allowing consumers to save money and reach their financial goals. //
Many experts predict the Australian housing market will experience its first decline in 27 years as home prices continue to fall and loans become more difficult to secure. Additionally, the number of available properties is expected to increase as home values in many popular areas drop below their mortgage balance totals.
Much of the decline has resulted from regulations put in place to deter foreign investors from purchasing property for the sole purpose of reselling it to net a large profit. That means Australian residents who are well-positioned financially may be able to take advantage of a supply that currently outweighs demand.
A hurdle blocking many Aussies from homeownership, however, is the increasingly difficult task of getting approved for a bank-backed mortgage. Australian regulators have issued harsh warnings to the country's largest banks and accused them of working together to keep mortgage costs — and thus their profits — high.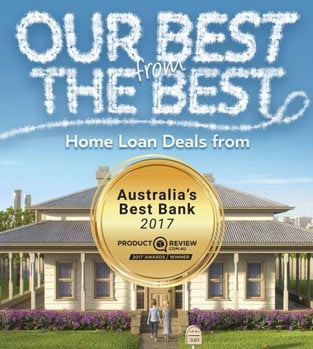 All of this uncertainty has led to banks as a whole — but especially big banks — getting an undeserved guilty verdict in the court of public opinion. Meanwhile, many small institutions around the country continue to work with their customers to help them secure affordable loans and offer consumers savings and credit products that build wealth, not deplete it.
Auswide Bank makes homeownership more achievable for thousands of people every year by providing affordable, fully featured home loans. In fact, the institution's dedication to its customers earned it ProductReview's Best Bank of 2017 award.
"Auswide Bank has consistently been a front-runner in the competitiveness of our products," said Ray Linderberg, General Manager of Marketing, Products, and Partnerships at Auswide Bank. "It's important to up the total value the customer receives, which consists of both the price and the additional benefits. And, Auswide Bank has delivered some market-leading interest rates in recent years in both the lending and deposit space."
Affordable Mortgages — Whether You're Buying Your First Home or Your Fourth
In January 2018, Auswide announced the "Our Best" variable home loan program, which aims to provide more affordable mortgages to Australians.
"The campaign included an owner-occupied offer of 3.59% variable, which at the time was one of the lowest in Australia for a fully featured, packaged home loan," Linderberg said.
Auswide continues to lead the Australian mortgage market by allowing applicants to borrow up to 90% of the purchase price or valuation of the home, with no prepayment penalty and variable rates as low as 3.76% PA.
"Auswide Bank is still the only lender in Australia to offer a unique rate tracker home loan where the interest rate only rises or falls in line with the Reserve Bank of Australia cash rate," Linderberg said. "This product won RFi Group's 2017 Most Innovative Mortgage Offering of the Year."
Credit Card Options Through Visa and Mastercard
Not everyone wants or needs to buy a home. For those people, Auswide provides tremendous value through a pair of credit card options — one issued through Visa and the other through Mastercard.
Linderberg said the bank opted to offer two card options to better serve its clients by offering them more choices.
"There are definitely a range of customers who enjoy taking advantage of their rewards points for merchandise and travel," he said. "However, we know a growing number of customers across Australia are looking to manage their finances more affordably, and that's where our new Low Rate Visa Credit Card comes to the fore."
Low Rate Visa Credit Card
Auswide Bank launched its Low Rate Visa card in May 2018 to help cardholders save on interest charges when they carry a revolving balance.
The card features a very competitive 9.45% interest rate with a $50 annual fee that the bank waives for cardholders under 25 years old.
"We have developed what we believe to be a unique and market-leading offer," Linderberg said. "The card has been designed as another Reserve Bank of Australia rate tracker product, which means we will only change a customer's credit card interest rate if the RBA changes the cash rate."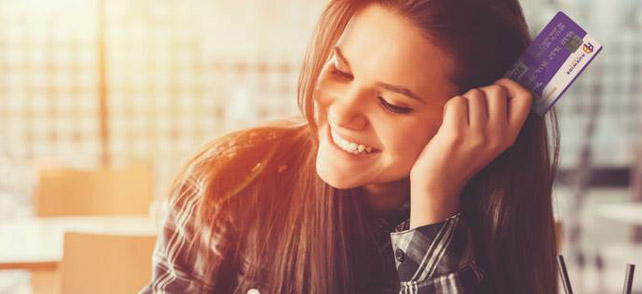 This practice is rare in Australia, where credit card rates are typically decided by the provider. Instead of unexpected rate changes that can increase the cost of credit, the Low-Rate Visa provides consumers with more stability.
"Not only does our customer receive certainty, but we've also delivered a market-leading rate of 9.45%," Linderberg said. "This rate is currently identical for both purchases and cash advances. With most credit cards, the cash advance rate is significantly higher."
Platinum Rewards Mastercard
Auswide Bank's Platinum Rewards Mastercard is geared toward people who wish to earn rewards. Cardholders earn one point on every dollar of spend, as well as a 20,000-point bonus when they spend $3,000 or more within the first 90 days from the card approval date. Rewards points never expire, as long as the card remains in good standing, and are redeemable for gift cards, merchandise, and travel.
The card has a 20.24% interest rate and a $129 annual fee that the bank discounts to $99 for the first year. If you're currently carrying a balance on another card, the Platinum Rewards card offers additional savings in the form of a 0% per annum interest rate on balance transfers for 14 months.
Cardholders will receive an initial credit limit between $6,000 and $100,000, which the bank can increase over time based on creditworthiness and card usage.
Auswide Provides Value in Uncertain Financial Times
As the Australian housing and financial markets continue to shift, Auswide Bank remains nimble in the products and services it offers so customers can remain ahead of changes. Linderberg said this strategy includes upgrading the institution's customer care program to improve client experience and educate account holders on all of their financial options.
"Auswide Bank is currently undertaking a review of our existing products to ensure that the features and benefits offered meet the needs of its customers," he said. "We are aware that the financial world has become rather complex and confusing for a number of people and we want to do something about it."
To further improve its products and customer service, Auswide promotes consumer interaction across several online platforms. And the feedback the bank receives guides the design of its upcoming offerings.
"We encourage customers to share their feedback on independent platforms such as Facebook, productreview.com.au, and comparison sites, so that others can understand the Auswide Bank difference," Linderberg said. "It's this independent customer feedback that enabled Auswide Bank to win the ProductReview Best Bank Award in 2017, an award we are very proud of. We hope that, with ongoing customer advocacy, we win many more awards in this space."
Advertiser Disclosure
CardRates.com is a free online resource that offers valuable content and comparison services to users. To keep this resource 100% free, we receive compensation for referrals for many of the offers listed on the site. Along with key review factors, this compensation may impact how and where products appear across CardRates.com (including, for example, the order in which they appear). CardRates.com does not include the entire universe of available offers. Editorial opinions expressed on the site are strictly our own and are not provided, endorsed, or approved by advertisers.