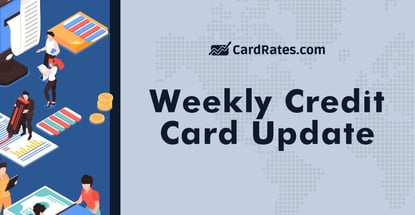 For media inquiries on these stories and more, contact credit card expert and industry analyst Bill Hardekopf at (205) 985-9725 or billh@cardrates.com.
1. Interest In Store Credit Cards Plunges

Consumer interest in store credit cards is on the wane this holiday season. Only 29% of consumers said they are likely to apply for a store credit card this holiday season compared to 44% in 2020, according to a report from LendingTree. However, consumers are still slightly more likely to use store cards to shop during the holidays versus using a buy now, pay later option.
In other findings, 42% of consumers have closed a store credit card and an additional 13% have had a store card closed by the issuer. The main reasons for voluntary closures were no longer shopping at the store (46%) and high-interest rates (35%). 
• Story By: Marianne Wilson, Chain Store Age
2. Nearly 60% of Americans Trust This Credit Card the Most

In an effort to understand how consumers perceive and use credit cards, GOBankingRates surveyed over 1,000 American adults from across the country and asked several key questions, including, "Which credit card company do you trust the most?"
Nearly 60% (59.76%) said that they trusted Visa the most, followed by Mastercard (21.8%), American Express (9.32%) and, lastly, Discover (7.39%). With the majority of consumers putting their utmost trust in Visa, one has to ask, what makes Visa so widely beloved? The answer is multifold, but it comes down to four main components: legacy, availability, innovation and perhaps most of all, branding. 
• Story By: Nicole Spector, GOBankingRates
3. Major U.S. Issuers Jumped on Flexible and Rewards-Heavy Credit Cards as Q3 Volume Skyrocketed

Major US card issuers reported explosive payments growth in Q3 compared with the previous quarter. Bank of America credit and debit purchase volume increased 21% year over year in Q3. JPMorgan Chase Q3 credit and debit card sales volume surged 26% YoY. Citi card purchase sales volume in Citi's global consumer banking segment jumped 20% YoY in Q3. Wells Fargo Q3 credit card point-of-sale volume grew 24% YoY.
Many consumers found themselves in a better financial position this quarter than they were last year, which may have increased their willingness to use credit cards. Issuers likely saw an opportunity to capitalize on improving economic conditions and introduced a bevy of new and revamped card products with a focus on flexibility and rewards, a main attraction to credit cards.
• Story By: Adriana Nunez, Business Insider
4. 14% of Americans Want Crypto Rewards For Using Their Credit Cards

During the last few years, prepaid cards that offer cryptocurrency rewards have grown popular and a number of digital asset payment cards offer these types of rewards.
This means instead of accruing frequent flyer miles or points, consumers get rewarded in crypto assets every time they make a purchase with the card. A recent study with 1,011 Americans shows that 14% of U.S.-based credit card users want cryptocurrency rewards from their credit cards.
• Story By: Jamie Redman, Bitcoin.com
5. Supply-Chain Crisis Is Bad for iPhones, Great for Gift Cards

In an economy hamstrung by all types of global supply chain snarls, mounting product shortages — even Apple is reportedly slashing production — are making giving gift cards a fail-safe way to ensure there are presents under the Christmas tree.
Shoppers plan to boost spending on them by 27% this holiday season to about $270 per person, according to a survey by payment service Blackhawk Network. Those gains will push cards to about 40% of their total gift purchases. For the giver, gift cards also remove the anxiety of picking out an item for a friend or family member from the endless aisles of the internet. About 75% of millennials prefer to receive gift cards over physical presents, Blackhawk said.
• Story By: Amelia Pollard and Augusta Saraiva, Bloomberg
6. Klarna Makes Preemptive Move, Overhauls BNPL Program

Buy now pay later FinTech Klarna is modifying its services in the U.K. ahead of new regulations expected to be handed down by financial watchdogs in the country. Some of the changes have to do with how certain aspects of the service are worded. Klarna will now clearly spell out that BNPL is a credit offering that has penalties for missed payments.
At checkout, aside from being offered payments spread over weeks or months, customers can choose a new Pay Now feature. Klarna also indicated that it would take a stricter stand with credit checks and enable people to share wage and income data from their bank accounts to prove they can make the repayments.
• Story In: PYMNTS
7. California Prohibits Overdraft Fees on Certain Prepaid Accounts

On October 5, California Governor Gavin Newsom signed SB 497, legislation that restricts the types of prepaid accounts that can be used to receive certain government assistance payments.
According to the National Consumer Law Center, the now-enacted law will "close a loophole that allows nonbank prepaid card companies to evade California laws that prohibit overdraft fees on prepaid cards used to receive public assistance, unemployment compensation, and state-distributed child support payments."
• Story By: Jennifer Ciccarelli, JD Supra
8. The New Capital One Quicksilver Secured Rewards Credit Card Earns 1.5% Cash Back on All Purchases

There's now a new option to consider if you're looking to build (or rebuild) your credit, and it earns 1.5% cash back on all purchases with no limits.
The Capital One Quicksilver Secured Cash Rewards Credit Card only requires a fair credit score, defined by Capital One as those with limited credit history (less than three years) including students, people new to the US, or authorized users on someone else's credit card, or those who have defaulted on a loan in the past five years. You can get started with a deposit as low as $200.
• Story By: Jasmin Baron, Business Insider
9. A Look at the Impact on Your Score of Opening, Closing Accounts

Enticing credit card offers are everywhere these days, all attempting to lure you with offers for free travel and other perks. But opening a credit card has a dark side: It typically results in a temporary drop in your credit score. What happens next is largely up to you. Getting a new card can actually end up being a big boost for your score. It depends on how you decide to use the card.
Lending Tree looked at credit scores for people one month after opening a single credit card. It found that on average, credit scores fell by about six points. The analysis found that people who used their new cards to rack up revolving balances saw their scores plummet, while those who paid off their new balances enjoyed a marked improvement. The difference has to do with what the industry calls your utilization rate.
• Story By: Patricia Sabatini, Pittsburgh Post-Gazette
10. Pandemic Prompts Jump In Online and Mobile Banking

The Covid-19 pandemic has driven more consumers to online and mobile banking as banks have to meet rising customer expectations and bridge online and in-person options. The report on the state of digital lending found that baby boomers have increased online usage, with 68% skipping human interaction to decide about banking products, compared to 55% before the pandemic.
According to the report, changes in digital habits are expected to be permanent as 85% of respondents to a KeyBank 2020 financial resilience survey said they were likely to continue conducting some or all of their financial transactions digitally.
• Story In: Banking Exchange
11. Best-Ever Southwest Airlines Credit Card 100,000 Points Offers

For anyone who has been considering a Southwest Airlines credit card, huge new elevated bonuses have just been introduced on the cards. On top of that, the cards have just received all new benefits, without the annual fees increasing.
Through December 7, 2021, all three Southwest Rapid Rewards personal credit cards are offering the same new welcome bonus of up to 100,000 Rapid Rewards points. This is structured as follows: Earn 50,000 points after spending $2,000 within the first three months. Earn an additional 50,000 points after spending a total of $12,000 within the first 12 months.
• Story By: Ben Schlappig, One Mile At A Time
12. The Chase Sapphire Preferred 10% Anniversary Points Bonus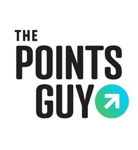 In August 2021, Chase revealed a slew of exciting changes to its Sapphire cards, particularly raising the value of the ever-so-popular Chase Sapphire Preferred Card. Among these improvements were new and elevated spending category bonuses and even a new annual $50 Ultimate Rewards hotel statement credit.
Another change that's worth mentioning is a 10% anniversary points bonus. Cardholders will receive 10% bonus based on their total spend during the account anniversary year at a rate of 1 point for each $1 spent. For example, if you spent $100,000 on your Sapphire Preferred during your cardmember year, you'll receive 10,000 bonus points at the end of the year.
• Story By: Stella Shon, The Points Guy
Advertiser Disclosure
CardRates.com is a free online resource that offers valuable content and comparison services to users. To keep this resource 100% free, we receive compensation for referrals for many of the offers listed on the site. Along with key review factors, this compensation may impact how and where products appear across CardRates.com (including, for example, the order in which they appear). CardRates.com does not include the entire universe of available offers. Editorial opinions expressed on the site are strictly our own and are not provided, endorsed, or approved by advertisers.