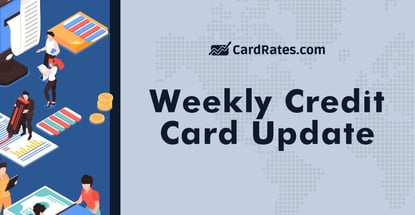 For media inquiries on these stories and more, contact credit card expert and industry analyst Bill Hardekopf at (205) 985-9725 or billh@cardrates.com.
1. Mastercard and Verizon Announce Partnership for 5G Contactless Payments

Mastercard and Verizon announced a partnership focused on 5G contactless payments for consumers as well as small- and medium-sized businesses. They hope to have some innovations from the partnership by 2023.
The collaboration aims to enable businesses to use emerging payment technologies to turn smartphones into cash registers, to turn wearables like watches as payment devices, and to facilitate touchless retail similar to Amazon Go stores.
• Story By: Frank Holland, CNBC
2. American Express Turns NFTs into a Credit Card Perk

American Express is dipping a toe into the world of digitally traded art with its newest perk for credit card customers. The company is offering its cardholders a chance to purchase 14 unique digital images from a recent performance by the R&B singer SZA.
Known as non-fungible tokens, those images will be stored on the Ethereum blockchain and can be traded and resold over time like other collectibles, such as baseball cards or physical art. In launching the offering, Amex is anticipating that NFTs will become more mainstream and develop into a desirable perk for prospective customers. 
• Story By: Laura Alix, American Banker
3. Mastercard Has Been Banned from Issuing New Cards in India

Mastercard has been ordered to stop taking new customers in India, as authorities there say it violated the country's rules on how data should be stored. Starting next Thursday, the company will be banned from issuing new debit, credit or prepaid cards, according to the Reserve Bank of India. It did not stipulate how long the restrictions would last.
The central bank said that Mastercard had been given "considerable time and adequate opportunities" to comply with a mandate announced in 2018. That measure requires all payment providers to store data on Indian users and transactions only on locally based servers. Companies were given six months to comply with the mandate at the time.
• Story By: Michelle Toh, CNN
4. 34% of Americans Have Found a Credit Report Error

Your credit report is a pretty important document. Not only does it contain information about the loans and credit cards you have open, it contains details on how well you pay your bills. But credit reports aren't always accurate.
If yours contains a mistake, it could prevent you from getting a mortgage or loan, renting a home, and, in some cases, getting a job. Those mistakes are pretty common. A good 34% of Americans found at least one error on a credit report between February and April this year, according to an investigation by Consumer Reports.
• Story By: Maurie Backman, The Motley Fool
5. American Airlines is Eliminating Reduced Mileage Awards on Citi-Issued Credit Cards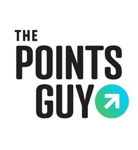 One of the lesser known, although pretty amazing, benefits with the American Airlines' cobranded credit cards from Citi is the opportunity to save up to 7,500 miles per round-trip award flight, solely for being a cardmember. This reduced mileage award benefit has been around for years, but unfortunately, is coming to an end on Oct. 1, 2021.
• Story By: Jennifer Yellin, The Points Guy
6. Cardless Raises $40 Million to Help More Brands Launch Custom Credit Cards

Cardless aims to help consumer brands launch credit cards "very quickly and easily" by handling the program creation, card underwriting, lending, issuance and customer service for brands. This quarter, the startup launched three digital programs with the NBA's Cleveland Cavaliers, British soccer team Manchester United and the Miami Marlins.
The company is out to modernize the whole concept of co-branded credit card programs. Of the 200 that exist in the U.S. today, only one is from a company that is less than two decades old.
• Story By: Mary Ann Azevedo, TechCrunch
7. Square Plans New iPad POS With Tap-To-Pay

Square wants to make it easier for people to make payments with a new iPad point-of-sale terminal. Customers will be able to more easily tap to pay in the participating stores. This will be a new version of Square Stand, which was originally debuted in 2013.
The new version will integrate tap-to-pay technology into the terminal. That will help make everything more seamless, rather than the external device needed for the previous version to handle phone payments or tap-to-pay credit cards. The device has retailers pay a fee of 2.6% of a transaction's price plus 10 cents whenever consumers swipe, dip or tap. The current model is priced at $169, and it's unknown how much the new one will cost.
• Story In: PYMNTS
8. Report Finds Number of Unbanked Consumers Continues to Decline

The number of unbanked consumers in the U.S. is falling, a new Federal Reserve report shows. There are currently seven-million households in the United States considered unbanked. However, in 2020 the percentage of the U.S. population that was unbanked fell to 5%. That figure was down from 8% in 2015 and 6% in 2019, the Fed report shows.
• Story In: CUToday
9. Citigroup Launches a Digital Asset Unit Within its Wealth Management Division

Citigroup has officially launched a new business unit dedicated to the cryptocurrency and blockchain space. The new group, dubbed Digital Assets Group, will sit within its wealth management division, Citi Global Wealth Investments, according to the memo. 
The move by Citi makes it the latest bank to break into crypto wealth management. Notably, Morgan Stanley and Goldman Sachs have launched their own internal initiatives to help their rich wealth management clients access the crypto market. 
• Story By: Frank Chaparro, The Block
10. Biden Targets Big Business in Sweeping Executive Order to Spur Competition

President Biden signed a broad executive order that aims to promote competitive markets across the U.S. economy and limit corporate dominance that the White House says puts consumers, workers and smaller companies at a disadvantage.
The order lays out a detailed plan to address what the Biden administration sees as trouble spots across industries, from everyday consumer concerns — hearing aids and baggage fees — to some of the most cutting-edge issues facing the government, such as first-ever antitrust regulations for internet platforms.
• Story By: Brent Kendall and Ryan Tracy, The Wall Street Journal
11. California's Unemployment Fiasco Takes Surprising Turn: Bank of America Wants Out

Just how dysfunctional is California's unemployment department? Apparently so dysfunctional that Bank of America, which since 2010 has had an exclusive contract with the state to deliver unemployment benefits through prepaid debit cards, wants to end the contract, even though the Employment Development Department just renewed it for another two years.
• Story By: Emily Hoeven, Cal Matters
12. Top Crypto Credit Cards in the Cryptocurrency World

A crypto credit card is a credit card that allows you to spend cryptocurrency as well as earn cryptocurrency rewards. With the growing popularity of cryptocurrency, a crypto credit card can play a dominant role in the future crypto world. 
Top crypto credit cards are changing the dynamics of the crypto space and encouraging more adoption of cryptocurrency. Let's look at the top crypto credit cards that can help you transact in crypto.
• Story By: Priya Dialani, Analytics Insight
Advertiser Disclosure
CardRates.com is a free online resource that offers valuable content and comparison services to users. To keep this resource 100% free, we receive compensation for referrals for many of the offers listed on the site. Along with key review factors, this compensation may impact how and where products appear across CardRates.com (including, for example, the order in which they appear). CardRates.com does not include the entire universe of available offers. Editorial opinions expressed on the site are strictly our own and are not provided, endorsed, or approved by advertisers.