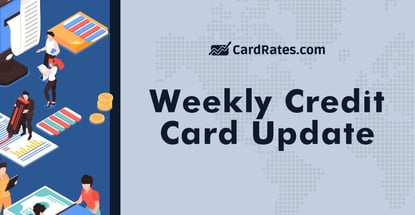 For media inquiries on these stories and more, contact credit card expert and industry analyst Bill Hardekopf at (205) 985-9725 or billh@cardrates.com.
1. The Ugly Truth Behind Your Fancy Rewards Credit Card

Credit card perks reward rich Americans to the detriment of the poor. The $200 in cash back you got using your fancy new rewards card often comes at the expense of someone who can't afford it. Many people who use rewards cards have some idea those rewards are coming from somewhere. But they likely imagine it's the bank, not their fellow consumers and businesses, picking up the tab.
Every time a credit card is swiped, the bank charges a fee. To compensate, businesses raise prices, and so cash users (who tend to be poorer) are often subsidizing the perks going to credit card users (who tend to be richer). And the higher the rewards, the bigger the cost to the unsuspecting people paying for it.
• Story By: Emily Stewart for Vox
2. Bank of America to Reissue 4 Million Cards in Rapid Contactless Push

While major card issuers such as Chase and Wells Fargo roll out NFC-enabled credit and debit cards incrementally, Bank of America is taking a much more aggressive approach. In New York, Boston and San Francisco, BofA will force a mass NFC upgrade by mailing new contactless credit and debit cards to all of its consumer card holders in those regions. The surgical contactless strike will cover about four million Visa cards, a sharp contrast to the industry standard of replacing cards only as they expire.
• Story By: Kate Fitzgerald for American Banker
3. Breached Companies Facing Higher Interest Rates and Steeper Collateral Requirements

Companies are now being penalized financially by banks for data breaches. The American Accounting Association study found that banks are punishing companies that lose customer financial account information or social security numbers through data breaches with substantially higher interest rates and steeper requirements for collateral and covenants.
The report showed a clear link between higher interest rates and data breaches, with those that suffered more disastrous breaches faced even tougher treatment from banks.
• Story By: Jonathan Greig for ZD Net
4. Chase to Open its First Airport Lounge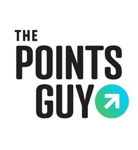 Polish up your Sapphire cards because Chase is entering the airport lounge game with its first Chase Sapphire Lounge by The Club. Chase has been approved to operate a new 12,000-square-foot premium lounge at Boston Logan International Airport. In October 2020, Massachusetts Port Authority (Massport), the entity that owns and operates Logan, received four proposals from lounge operators. Those proposals came from American Express (Centurion Lounge), Plaza Premium Group (Capital One Lounge), TAV America Operations Services (Primeclass Lounge) and Airport Dimensions (Chase Sapphire Lounge).
• Story By: Chris Dong for The Points Guy
5. A Gmail and Facebook Account is More Valuable to a Criminal than a Credit Card on the Dark Web

Certainly, losing a credit card is an uncomfortable and dangerous situation. However, for criminals on the dark web, a Gmail or Facebook account is more valuable. According to a price list published by Privacy Affairs, credit cards cost between $20 and $65, while Gmail and Facebook accounts are $80 and $65 respectively.
A cloned Mastercard and Visa card with its PIN code cost $25 each. American and British cards with CVV code cost $17 and $20 respectively. Within this category, the most expensive are the Israeli one that costs $65 and the Japanese one that costs $40.
• Story In: Entrepreneur
6. SEC Chair Gary Gensler Recommends Congress Regulate Crypto Exchanges

The $2 trillion cryptocurrency market needs more investor protection in the U.S., including possible regulations for crypto exchanges, SEC Chairman Gary Gensler said. He said the SEC's authority is restricted to securities and products or asset managers that might invest in cryptocurrencies. But he suggested Congress could take a role in bringing greater regulatory clarity, particularly around exchanges.
• Story By: Nikhilesh De for CoinDesk
7. Mir Breaks Visa-Mastercard Duopoly in Russia

As Europe's proposed alternative to Visa and Mastercard takes shape, evidence from Russia suggests that an upstart rival can break the American giants' duopoly, if government is prepared to put its finger on the scale. Russia set up the Mir national payments card network in late 2015 at the behest of President Vladimir Putin in response to US and EU sanctions over the annexation of Crimea, which saw Mastercard and Visa cut off services to several of the country's banks.
According to GlobalData, as of 2020, 74.6 million debit cards have been issued by Mir, representing 28.62% of all debit cards in circulation. Mir's market share is now 25.3% in terms of transaction value.
• Story In: FinExtra
8. Which Major Retailers Accept Buy Now, Pay Later?

Buy now, pay later is an increasingly popular way for consumers to make purchases online and in stores. These point-of-sale installment loans are offered by a number of services. An estimated 39% of consumers have tried a buy now, pay later service at least once. As interest in this type of short-term financing grows, the number of retailers accepting it is also climbing. Consumers can split up payments into four (or more) installments. Depending on the platform, these loans may be interest-free.
In a sense, buy now pay, later is similar to layaway, but with one key difference. Rather than having to wait until they've made all the installment payments, consumers can get their purchases right away.
• Story By: Rebecca Lake for Investopedia
9. Prepaid Corporate Cards Find New Role in Coronavirus Aid

The spending and account management capabilities of corporate prepaid cards have been given new purpose in a pandemic-struck world dependent on government and charity aid. Pressed to disburse emergency funds quickly and efficiently, charities and local governments are using prepaid corporate spending and expense management cards to help needy people affected by the coronavirus.
This trend is likely to continue post-lockdown, as these cards offer vastly superior spending controls and transparency compared to consumer-oriented prepaid cards and other means of disbursing aid. Cash handouts are unhygienic and lack any accountability, while paper-based food vouchers are slow, inefficient and non-reloadable, and standard reloadable prepaid cards lack features such as receipt management and accounting capabilities.
• Story By: Robin Arnfield for American Banker
10. More Americans Now Own Cryptocurrencies than Stock Shares

A survey carried out last month of 1,000 American investors by CreditDonkey found 72% own some form of cryptocurrency, compared with 64% who own stocks. It is a staggering number when you consider that stock ownership has been a foundation stone of US retail investment for over a century.
• Story By: Graeme Andrew for The Armchair Trader
11. LG Is Shutting Down Its Mobile Payments Service

In a perfunctory move, LG is shuttering its contactless mobile payments service in the US after calling curtains on its smartphone business. The Korean electronics giant alerted customers that it's phasing out the LG Pay digital wallet "over the remainder of 2021" ahead of a discontinuation date of November 1st. The decision to shut down the service, which arrived in the US more than two years after its Korean launch, is hardly shocking. Having closed its mobile division in April, LG wasted little time in withdrawing itself from the market by halting its smartphone production line at the end of May.
• Story By: S. Shah for Engadget
Advertiser Disclosure
CardRates.com is a free online resource that offers valuable content and comparison services to users. To keep this resource 100% free, we receive compensation for referrals for many of the offers listed on the site. Along with key review factors, this compensation may impact how and where products appear across CardRates.com (including, for example, the order in which they appear). CardRates.com does not include the entire universe of available offers. Editorial opinions expressed on the site are strictly our own and are not provided, endorsed, or approved by advertisers.