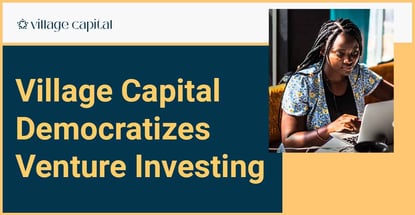 Our experts and industry insiders blog the latest news, studies and current events from inside the credit card industry. Our articles follow strict editorial guidelines.
In a Nutshell: Impact investors can only support the most socially beneficial companies if they can find them. Village Capital is a nonprofit investment partner, entrepreneur support organization, and ecosystem builder that broadens the vision of impact investors. Village Capital's unique peer-selection accelerator methodology finds startups outside the tech-hub status quo to drive solutions in climate innovation and adaptation, economic mobility, and equitable access to essential services. Village Capital also partners with venture investors to target strategies for the greatest impact, directing additional capital to pivotal startups best positioned to use it.
Impact capital is investment capital meant to improve people's lives or generate a measurable social or environmental impact in addition to financial return. Corporate foundations rightfully deploy impact capital to empower underserved populations, energize communities, and create a more just and sustainable world.
Yet creating and scaling the right businesses with the right solutions is easier said than done. Backing early-stage startups is an expensive and uncertain process with no guarantee of success.
That may be why impact investors stay on the most well-traveled financial paths — they seem less risky. Global venture capital tends to flow to founders in major tech hubs, such as Silicon Valley, with a disproportionately small fraction going to women and people of color. Cut off from support are talented, socially committed founders who don't fit the familiar pattern or traverse the usual pathways.

Village Capital helps address both problems through accelerators designed with input from sponsors and partners to recalibrate the venture investing decision-making process so it is more inclusive and drives capital to a broader set of entrepreneurs.
Bryson Hearne, Village Capital's US Program Manager, said targeting a more diverse startup community pushes back against the implicit bias and predispositions of traditional VC culture and generates better solutions to global social and environmental challenges.
"Our idea is that the innovation system needs a reboot and some fresh ideas in the mix," Hearne said.
As its name implies, Village Capital injects fresh ideas by applying village banking methods to venture capital. Village banking is community banking with community goals in mind. Village Capital accelerators are communities for managing money.
"In conducting due diligence on each other, founders in our accelerator programs think like investors, and in doing so actually allocate capital," Hearne said.
Upending Venture Capital Power Dynamics
Village Capital calls this strategy for overturning the status quo peer-selected investment, and it's been the foundation of its approach since its founding in 2009. The organization's website describes peer-selected investment as "a tool to flip the power dynamics of traditional VC by taking decision-making power away from investors in far-flung cities and giving it to groups of entrepreneurs."
Accelerators are the proving grounds for peer-selected investment. Village Capital builds accelerators in partnership with corporate sponsors, foundations, and government entities looking to solve big problems for people and the planet. Accelerators are the proving grounds for peer-selected investment. Village Capital builds accelerators in partnership with corporate sponsors, foundations, and government entities looking to solve big problems for people and the planet. More than 150 successful accelerators since 2009 attest to the model's suitability for surfacing startup talent.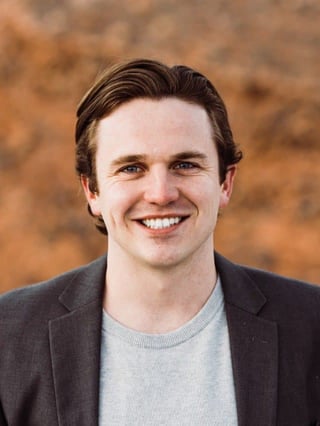 "Each accelerator has an individualized thesis or problem statement that we co-develop with our partners," Hearne said. "We work with social entrepreneurs across financial health, sustainability, healthcare, the future of work, and emerging sectors like justice tech."
Accelerator programs are equity-free for founders and, therefore, highly founder-friendly. The selection model incorporates the overall focus on investment readiness. Companies go through a formal process and score other companies based on various categories. The scoring system allocates some grant capital to two or more startups at the end of the program.
Village Capital's 2019 report, "Flipping the Power Dynamics," shows that peer-selected investment generates a higher-performing portfolio that is more broadly inclusive of entrepreneurial talent than average. The report revealed that 44% of Village Capital's ventures were founded or cofounded by women, and 26% have Black or Latinx founders.
Key insights include that entrepreneurs can accurately evaluate the future commercial success of their peers and that peer selection mitigates gender bias.
Including entrepreneurs on investment committees and advisory boards adds value to the due diligence process and leads to more accurate assessments of a venture's potential to attract capital.
"They literally become investors of sorts," Hearne said. "At the same time we connect them to mentors, including other impact investors."
MetLife Partnership Advances Financial Inclusion
Village Capital also seeks to influence the impact capital landscape and drive more capital to impact creating entrepreneurs through its Impact Investments practice. Through this practice Village Capital partners with corporate and public clientele to facilitate and manage investments. This work encompasses a range of activities, from end-to-end fund management, sourcing and due diligence, investment thesis development, and investment guidance.
In end-to-end management, Village Capital structures and manages investment vehicles on behalf of its client's, the client's sourcing through portfolio management and support. It tailors support to the client's needs to help it build the pipeline, transaction, and portfolio experience necessary to expand its investment capacity.

Village Capital's partnership with the MetLife Foundation, the Financial Health Innovation Fund, is an example of its approach to end-to-end management. Village Capital manages the life cycle of MetLife Foundation's investments in financial health-focused startups and collaborates with MetLife Foundation staff to share insights.
"MetLife Foundation cares about financial inclusion, wellness, and health and believes startups can impact that," Hearne said. "The fund we created invests in pre-seed and seed-stage startups building financial health for low- and moderate-income individuals."

Sourcing and due diligence services are components of Village Capital's investment support service. Its partnership with Johnson & Johnson Impact Ventures identifies and supports due diligence on startups that are working to make the healthcare system more equitable.
"We do an excellent job with the connection to the impact investment community," Hearne said. "If you're a founder and have a clear impact case, we can accelerate those connections and introductions."
Addressing Emergent Problems in More Inclusive Ways
Village Capital operates in Africa, Europe, Latin America, Southeast Asia, the Middle East, and the US. It undertakes research projects to explore the benefits of inclusiveness in the venture capital world.
Village Capital looks broadly at gender trends in venture capital in "Smarter Systems," a report produced in collaboration with the World Bank, the Questrom School of Business at Boston University, and the Adam Smith Business School at the University of Glasgow.
With most VC teams composed entirely of men, tweaking due diligence processes can unlock overlooked opportunities, according to the report's findings. Consistent, comprehensive, data-driven evaluations reduce the overvaluation of men-led startups and improve the assessment of women-led startups. Women on gender-diverse founding teams present their startups to investors more often after experiencing fairer evaluations, the report found.
Financial wellness and equity are core social goals. For example, Hearne and Village Capital have worked with Dollarito, the Texas-based lender, to boost credit access for financially underserved Hispanic consumers with no credit history or a low credit score.
Village Capital maintains nonprofit status because it helps streamline conversations with customers and prospects at the foundations. Meanwhile, Village Capital is always preparing for the next accelerator, prioritizing diversity in all forms, including gender, ethnicity, and geography. One recent project (the Gates Research Report) targeted businesses with end users at no higher than 200% above the federal poverty line.
True to their peer-selected roots, all Village Capital accelerators are environments where founders ask questions and make decisions.
"We value that peer-to-peer connection," Hearne said. "When you learn how peers see your strengths and weaknesses, you can improve your storytelling and make for a quicker fundraising process."