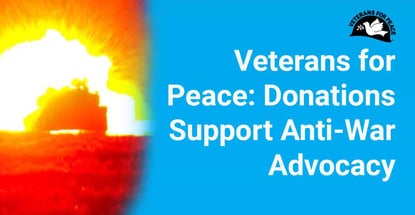 Our experts and industry insiders blog the latest news, studies and current events from inside the credit card industry. Our articles follow strict editorial guidelines.
In a Nutshell: Since 1985, Veterans for Peace has stood at the forefront of antiwar advocacy, dedicated to educating the public about the costs of war and advocating for dismantling the military-industrial complex. It also assists veterans and victims of war at home and abroad and works to end all wars by consistently and vehemently working for the cessation of violence. Donations support more than 140 national and international chapters and thousands of members united to promote peace now and for future generations.
If war seems ingrained in culture, organizations like Veterans for Peace (VFP) demonstrate that the imperative for peace is also essential. In the modern global landscape of rivalry, conflict, and destruction, Veterans for Peace stands as an organization of military veterans and allies that universally advocates for ceasing hostilities and healing the wounds of war.
Veteran members span 70 years of military service from World War II to the ongoing military deployments in the 2020s. Card donations help members in 140+ chapters spread the message of peace and collaborate on national projects. International chapters in Vietnam, Japan, Ireland, and the UK foster cross-border cooperation and strengthen an organization with a permanent nongovernmental organization seat at the United Nations.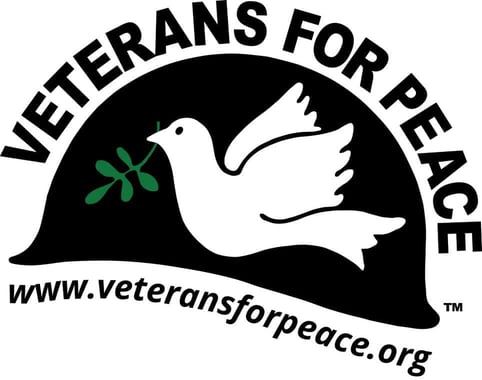 VFP works locally and globally in many ways to convey the full costs of war to a public often far removed from the effects of war. It resists global militarism by working to end current conflicts, demanding diplomacy-based US international relations, and healing people and institutions at home and abroad to build a more just and peaceful society.
"We're the only national veterans organization that works consistently on peace issues," said Susan Schnall, national board president and a member of VFP chapter 34, based in New York City. Schnall served as a U.S. Navy nurse during the Vietnam War. Her protests against the war while in uniform resulted in her dramatic court-martial and lifelong dedication to the cause of peace.
"I took care of the guys who came back, and I saw the impact of the war on their bodies and souls," Schnall said. "Those of us who have had the experience of being in the military advocate for peace and social justice because we've seen what war does, and we say no more war — it's time to have peace in this country and abroad."
Assessing the Costs of War and Militarism
VFP builds a culture of peace by explaining war's political and economic roots and the enormous cost military conflict exacts on people and institutions. It calls on governments to restrain from intervening in other nations' affairs, end the arms race, and reduce and eventually eliminate nuclear weapons.
That leads it to oppose the militarization of law enforcement. In seeking justice for veterans and victims of war, it also speaks out against racism, repression, and the environmental costs of war. Its "grand mission" is to abolish war as an instrument of national policy.
"We need and want to say to the American public that we are your alternative to war," Schnall said. "We need peace, and we need to have negotiations."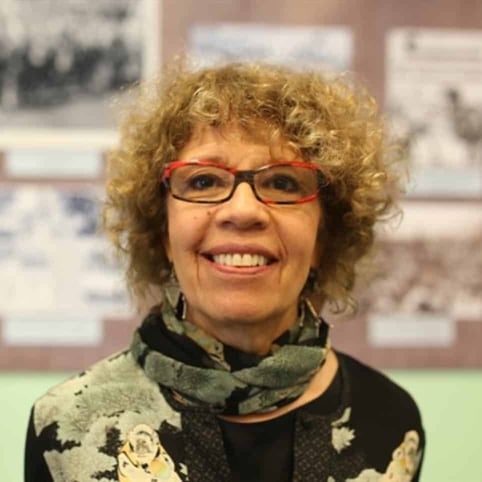 National projects are touchstones of VFP's anti-war critique. One is the Golden Rule Peace Boat Project. The Golden Rule is a sailboat four anti-nuclear activists of the Quaker religious faith piloted to the Marshall Islands in 1958 to stop nuclear testing in the atmosphere. Thanks to VFP's financial support, the restored vessel tours US rivers and coastal waterways to demonstrate that nuclear abolition is possible and to call for the US to become a signatory to the United Nations treaty on the prohibition of nuclear weapons.
Demonstrating the breadth of VFP's work is the Climate Crisis and Militarism Project, which highlights war's deleterious effect on the natural world around us. Meanwhile, VFP Working Groups help chapters and members focus on causes important to them.
The No Drones Working Group calls for an end to US drone warfare, pointing out that soldiers waging war with screens and joysticks suffer psychological harm that adds to the misery and loss they inflict on their targets. Another working group speaks out against landmines, cluster bombs, and depleted uranium munitions.
"The US used cluster bombs throughout Southeast Asia in the 60s and 70s," Schnall said. "People continue to die today in Vietnam, Laos, and Cambodia when these unstable bombs explode."
Financial Support Conveys Messages of Peace
VFP started in 1985 during a particularly energetic round of US military intervention in Central America. Many will remember US-backed Contra rebels in Nicaragua and the Iran-Contra Affair, in which officials in the administration of President Ronald Reagan secretly facilitated the sale of arms to Iran and used the proceeds to fund the Contras.
VFP's public profile expanded in the early 2000s during the buildup to the US invasion of Iraq in 2003 in search of weapons of mass destruction. VFP's strident peace message continues to be relevant in the 2020s as the US military budget remains out of reach in fiscal negotiations.
Donations are integral to VFP's effectiveness. Card donors may make one-time, monthly, quarterly, or yearly commitments. VFP also accepts bequests and automobile donations and invites veterans from any military service branch, along with family members and friends, to join.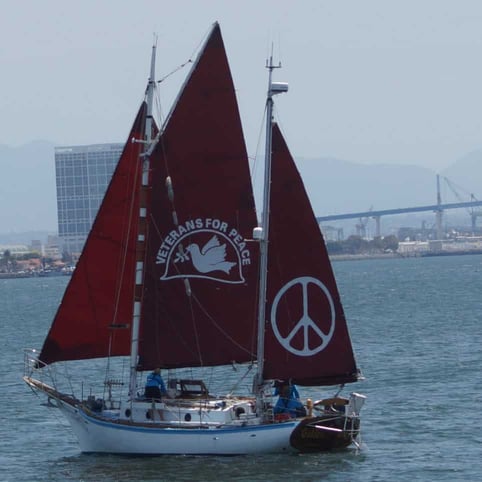 The organization receives some of its funds from dues-paying regular and associate members and procures public support through grants. But grassroots donations continue to provide essential operating funds during global hotspots and flashpoints, including Russia's war in Ukraine. In July 2023, the administration of President Joe Biden agreed to send cluster bombs to Ukraine to help it defend itself against Russian aggression.
For example, keeping the Golden Rule sailboat afloat and reaching the public is an ongoing responsibility VFP embraces, but it requires considerable operating expenses. The same applies to continuing all VFP programs, including its commitment to respectful protest and demonstration.
"All too often, the American public hears about protest and assumes it's violent," Schnall said. "We may stand outside and protest, but we like to get our message inside, so we work with lawmakers in Congress and send messages to all of our politicians to say we want peace now."
Working for Global Disengagement and Reconciliation
Schnall said she was already against all forms of war and conflict in 1967 when she decided to become a Navy nurse. In return for her service, the military paid for the final two years of her education at Stanford University. After she witnessed the distress of returning injured soldiers at her assignment at Oakland Naval Hospital, she took a more assertive stance, participating in a famous "leaflet bombing" of the San Francisco area.
Her court-martial came when she violated a new regulation against demonstrating in uniform. Although it meant the end of her nursing career, it also meant a new beginning for her calling.
That calling is increasingly global. A prime example is the Vietnam Agent Orange Relief and Responsibility Campaign, VFP's initiative to hold the US government accountable for its widespread use of Agent Orange during the Vietnam War. The campaign calls for the US government to compensate all victims — American and Vietnamese — and to mitigate the environmental and public health damage in Vietnam stemming from the use of the defoliant.
"We're working to take care of American veterans who, all these years later, have respiratory illnesses or cardiac illnesses from Agent Orange, but we are also working together with our Vietnamese colleagues to say both sides have suffered," Schnall said.
Victims include infants with disabilities born to parents exposed to Agent Orange. Congress has allocated money to care for veterans, children of American female veterans who served in Vietnam, and Vietnamese people harmed by the defoliant.
It's a significant set of victories as Schnall and VFP continue to speak out against all forms of state and quasi-state violence, with the world's long-term future at stake. To keep that long view in mind, Schnall remembers a conversation with fellow peace activist Oren Lyons, a Native American Faithkeeper of the Turtle Clan who serves as a member of the Indigenous Peoples of the Human Rights Commission of the United Nations.
"One of the things he says that just strikes me is we need to stop and think about seven generations in the future," Schnall said. "We have a responsibility to our future and all living things on earth — that's what we believe at Veterans for Peace."