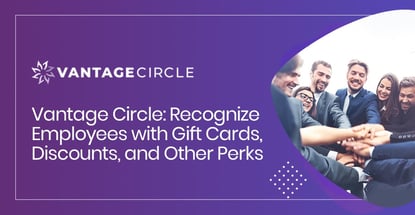 In a Nutshell: Maintaining satisfied and happy employees may build good karma, but it's also a good business strategy. High turnover rates cost corporations significant sums of money in seeking, onboarding, and training new employees. By implementing a platform like Vantage Circle, corporations can easily reward employees and make them feel valued. Vantage Circle's modern employee engagement platform consists of four separate modules, each addressing different components of employee happiness. Together, the modules provide employees with valuable recognition, gift cards, discounts from brand partners, and avenues toward physical fitness. Vantage Circle makes it easy to leave the thank-you cards of the past behind for recognition and rewards today's workers care about.
From a human perspective, running a business with happy employees who feel valued is a no-brainer. From a business perspective, well, that should be a no-brainer too — not only because it's the right thing to do but because happy employees are more productive, and retaining happy employees is more cost-effective than frequently training new ones.
But even with the best intentions, it can be challenging for large companies to keep up with an appropriate level of engagement and recognition for their hundreds of employees.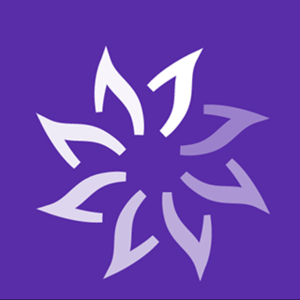 Vantage Circle delivers a convenient, modern solution to this problem with its innovative employee engagement platform that makes workers feel valued by receiving gift cards, discounts, and other appealing perks.
"The journey has been nothing short of spectacular and exciting," said Vantage Circle Digital Marketing Specialist Ritrisha Baruah. "Vantage Circle was founded in 2011, and over the years we have developed and evolved to become a complete employee engagement solution for the workplace."
The idea for the company was hatched when two friends, Partha Neog (CEO) and Anjan Pathak (CTO), sought a way to combine their business and tech expertise in a meaningful way.
"We, at Vantage Circle, understand that managing human resources efficiently, satisfying their necessities and surprising (not shocking!) them is a humongous task," according to the company. "To overcome any deviations in these tasks, we provide an integrated platform to the corporate employers with a variety of options of shopping benefits and engagement activities for their employees."
An Employee Engagement Platform Designed for the Modern Workforce
"Companies that value the well-being of their employees, acknowledge and recognize them, build a work culture that increases productivity, retain employees, and push boundaries together," according to Vantage Circle.
With this approach in mind, the Vantage Circle team shaped its modern engagement platform to be meaningful and effective for both employers and employees.
"Our product stands out because we provide four separate modules in one platform, which is very important for employee engagement," Ritrisha said.
The Vantage Rewards module helps companies automate and simplify their employee rewards and recognition programs with an easy-to-use, customizable cloud-based solution. This turns the thank you cards of yesteryear into valuable gift cards that can be used to redeem real products and services.
With Vantage Rewards, employees can build up points and choose their own rewards, receive on-the-spot recognition, and peer-to-peer recognition.
Next, Vantage Perks helps keep employees happy while easing their financial burdens. The program is a "comprehensive employee benefits program that saves your employees money by providing financial wellness packages with unbeatable perks and corporate discounts," according to the company.
Of course, physical wellness and fitness is correlated with satisfaction. That's why Vantage Circle also offers its Vantage Fit module.
"Give your employees the best workplace experience with an engaging corporate wellness program," according to the Vantage Circle website. "Get them moving and encourage a healthy lifestyle for better productivity with Vantage Fit."
And last, but certainly not least, is the module that gives employees a voice and an avenue to provide feedback — Vantage Pulse. Sometimes letting people simply voice their opinions and feel heard is a simple and effective way to help them stay happy.
"Vantage Pulse is an employee survey tool that places value in influencing change through collecting meaningful feedback," according to the company.
The module gives employees a way to express themselves much louder than simply dropping a card into a suggestion box. Vantage Pulse also opens opportunities for enhanced communication beyond surveys.
Discounts, Rewards, Recognition, and Other Benefits
Ritrisha walked us through in detail how the employee rewards component of Vantage Circle works and dove into the other direct benefits employers can give their workers through Vantage Circle.
"Our reward and recognition system is very popular," Ritrisha said. "For example, we host walkathon challenges, and if someone comes in first, second, or third, they get Vantage points, which can later be redeemed with gift cards from popular brands in your country."
Ritrisha said the company has a global presence, with its headquarters based in India.
The platform works with a number of brands to make their products and services available to employees. This gives employees a wide range of options when it comes to how they want to cash in their reward points.
She said Vantage Rewards features a large number of partner brands and currently has about 1.5 million users on the platform.
As far as the Vantage Perks program goes, these discounts offered by partner brands can help improve employees' financial well-being, according to Vantage Circle.
"Help your employees save money on daily essentials and treats with our benefits platform at no cost to you or employees," according to the website. "Employees get irresistible deals and discounts on products chosen exclusively for them from top brands on categories like dining, travel, electronics, real estate, and more."
Recently, the company introduced Vantage Plus, which helps employees set up their own working environment at home without any hassle, Ritrisha said. It includes all the necessary work from home requirements such as office furniture, e-learning programs, employee engagement solutions, mental health programs, and much more.
"For September 2020 in the U.S. and the U.K, the cashback deals have gotten even bigger and better," she said. "Our cashback program is 100% retailer-independent, meaning that we transfer the full discount rates to your employees. This feature makes our discounts and offers the best you'll find."
Satisfied Clients Around the Globe
Vantage Circle isn't just a young upstart company. The platform has proven to be successful among some of the most recognizable brand names in the world, including PayPal, Cognizant, and Capgemini.
And the client continues to grow. Ritrisha said 2019 was a particularly good year for Vantage Circle.
"We managed to get onboard one of the biggest professional service network companies in the world," she said. "This marked a significant milestone, as we are now catering to 90,000 employees in North America and India."
The deal also provided Vantage Circle with the perfect opportunity to enter the U.S. market. Vantage Circle recently opened its first offices in New York — another milestone for the company.
Vantage Circle is now serving more than 400 companies in more than 30 countries around the world, accounting for over 1,000 worldwide brands.
And Ritrisha said Vantage Circle takes great care in helping its clients remain satisfied.
"Dealing with our clients extensively and with great after-sales support, we have been able to tweak and make changes to our existing product to make them more efficient," according to Vantage Circle.
The company also maintains an efficient customer service operation that is very dedicated to its work, she said. And they strive to address any problems or issues as soon as possible.
Clients have expressed their satisfaction with Vantage Circle in the media and on the company website.
"Wipro Advantage (powered by Vantage Circle) was launched last year to provide exclusive privileges to our employees pan India," wrote VP of Wipro BPS Samir Gadgil on the Vantage Circle website. "The feedback received from the employees has been very positive and we feel it is an amazing value proposition for our employees."
Translating the Platform into Different Languages
Just as Vantage Circle has continually evolved and sought ways to improve since its earliest days, the company has plans to make the platform even more accessible to clients around the world, Ritrisha said.
"We're working on translating our platform to different languages. French and French-Canadian is already done, and we are working on Portuguese and several others," she said. "Many clients are overseas, so they want to see their native language available too, with English."
The language update is currently applicable to the work module, confirmation emails, the redeem section, and the My Profile section. The update is available on both websites and mobile applications.
So, no matter where you are in the world, Vantage Circle can offer employees a modern engagement platform that saves corporations money and keeps workers satisfied. Rather than feeling like an anonymous worker punching a time card, employees can feel valued and appreciated.
Advertiser Disclosure
CardRates.com is a free online resource that offers valuable content and comparison services to users. To keep this resource 100% free, we receive compensation for referrals for many of the offers listed on the site. Along with key review factors, this compensation may impact how and where products appear across CardRates.com (including, for example, the order in which they appear). CardRates.com does not include the entire universe of available offers. Editorial opinions expressed on the site are strictly our own and are not provided, endorsed, or approved by advertisers.