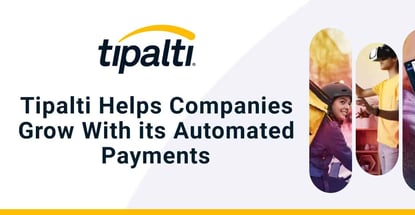 Our experts and industry insiders blog the latest news, studies and current events from inside the credit card industry. Our articles follow strict editorial guidelines.
In a Nutshell: Tipalti provides automated payment systems to up-and-coming businesses that spend several hours per week just on payments. Tipalti ensures that every payment is by the books and on record in spite of all the factors at play such as taxes, regulations, and currency conversions. Its fully automated processes allow business owners to focus on growing their business instead of toiling away at financial data week after week.
One of the most painful parts of growing a business is paying vendors and making sure every aspect of the transaction is accurate. Even with prior financial knowledge, this process can take hours away from working on the business every week.
Chen Amit, current CEO and co-founder of Tipalti, did not have a background in fintech, but believed there had to be a better way to make and receive payments. Amit designed the automated payments system for a friend who spent one-fifth of his week just on payments.
As a business owner, using all of your time wisely is critical to continued growth. Wasting 20% of your time per week making sure payments are accurate means that businesses can't expand at the rate they should.
Fortunately, Amit cracked the problem and created a solution with Tipalti.
Amit created Tipalti with businesses in mind. The system combs over payments to make sure there are no errors, as that could lead to extra delays and lost business.
Tipalti takes into account cross-border payments, validation processes, and tax ID-related problems. Processes that normally take hours to complete manually are instead completed automatically in the background.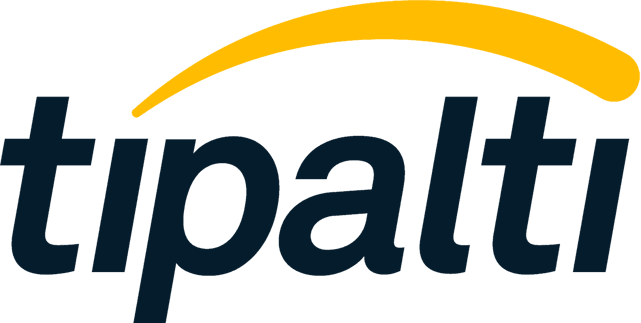 "Because Amit was not a payments expert, he was able to think differently and create the company when he got that first call," Rob Israch, Tipalti's President said. "He thought of it as an interesting hobby and thought it sounded intriguing."
Amit saw it as a process automation solution rather than a payment solution. After completion, he provided Tipalti to his friend and created partnerships with major banks.
Tipalti was a big hit out of the gate, quickly gaining success and retaining its customers. Its use and capabilities spread like wildfire through positive word of mouth.
"The fact that the company started first with payments first which is the biggest challenge and then built automation end to end from there was pretty compelling along with the word of mouth, which caused me to make the jump and it's been an amazing journey," Israch said.
Creating a Thorough and Compliant Platform
Tipalti's system can withstand all of the data it receives from partners. Partners do not need to worry about a transaction getting through because Tipalti has scaled its capabilities to handle $36 billion in transactions every year.
Tipalti supports six different payment methods that cover 190 countries and 120 currencies. Its latest addition is an exciting virtual card product that will integrate perfectly with its platform.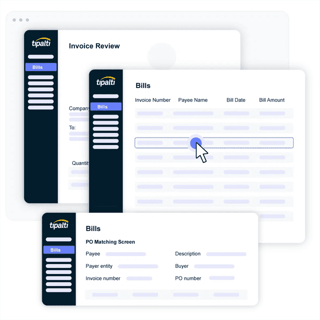 The Tipalti Card is a virtual corporate card alternative that combines quick issuance with seamless payments management and reconciliation. The card brings convenience and security to virtual credit or debit transactions.
Business owners can easily manage and control their business spend, reduce costs, and improve profitability with the card's robust features. 
The Tipalti Card has automatic reconciliation, the ability to create credit or debit cards on-demand, and gives businesses the opportunity to manage all purchases in one place while reducing fraud.
In addition to various security features, business owners receive cash back on each purchase, and integration with third-party companies such as DocuSign, Datarails, and CloudEagle give business owners access to aggregated data and increased interaction with customers.
"Cards are absolutely an important piece of the puzzle," Israch said. "It has a big impact on payment ability and financial closure. We identified credit card reconciliation as an incredibly traumatic pain point and fixed what no one's really solved properly before."
A System That Makes Payments a Seamless Process
Tipalti tailors its products for fast-paced businesses. The company said its infrastructure supports business models for companies that need to scale quickly.
Tipalti created a suite of technology and tools to automate payments, taxes, and regulations for a global market. However, the company said it focuses on both quality and quantity.
Tipalti's enterprise-grade financial controls allow for customization in 20 different sections so each business can receive the exact service it needs. It's an easy process to grow and expand your business alongside Tipalti's payment services.
The company makes sure that all of its products and services are good enough for growing companies where one wrong move can mean the difference between expanding or shutting down. Fortunately, the company said it's been able to keep its business partners happy.
"With our high retention rate, we've been able to build depth within our various services," Israch said. "The real difference is that with the integration of the synergies between these components, we've also made this system much deeper and broader over the course of time."
Tipalti's founders envisioned serving companies that are building businesses for the future, and the company's partners have plans for eventual growth and scale.
"It's those types of companies that have to invest in a system for the future, and we want to address their needs," Israch said. "Those are the top segments that we focus on."
Continuously Innovating to Meet Customers' Demands
Tipalti continues to offer new and exciting products for its clients. All of its products, now and in the future, are compatible with each other under Tipalti's one database mindset.
The company believes in having one code base so every financial system can talk to each other and remove the need for business owners to enter information manually.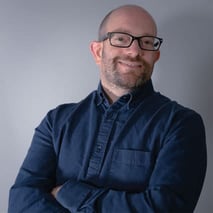 The system can find all of the information it needs from other services within the business. This automation helps keep critical errors that cause businesses to lose clients and money from occurring.
"The system's value shines in, for example, supplier management," Israch said. "If you get your onboarding wrong and you're not collecting the right information, you would have a high payment error rate later. That's not only bank fees, but friction for the partner and financial delays."
Tipalti said its payment processing platform reduces work for finance and payment teams by 80%. With time to work on other projects, those teams can contribute to an additional 25% in monthly close.
Tipalti still has more plans up its sleeve following the launch of the new Tipalti Card. The company has made advancements in cost control and plans to focus next on reducing the footprint of processes like fraud audit, and tax and regulatory risks.
Tipalti is also looking to expand to even more countries and give its business partners visibility to look at payment status any time.