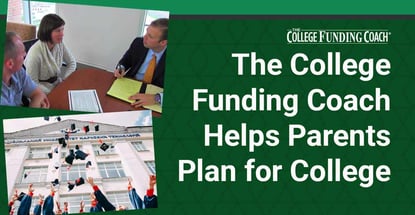 Our experts and industry insiders blog the latest news, studies and current events from inside the credit card industry. Our articles follow strict editorial guidelines.
In a Nutshell: College tuition has never been more expensive, and parents are worried about how they're going to pay for their children's future education. That's where The College Funding Coach comes in. Founded by Brock Jolly in 2002, the organization now has financial advisors in 26 states who understand the unique opportunities available to parents who want to save and invest for their children's college. Parents and children can also attend workshops around the country to better understand how to finance post-secondary education. Colleges and universities also host College Funding Coach workshops.
In 2000, Brock Jolly was a newly minted college graduate working as a financial planner at a large company. He kept hearing from parents who were in panic mode, wondering how they were going to pay for their kids' college education.
"I had barely figured out how to pay for my own college education, let alone how to give other people advice about it!" he said with a laugh. "I asked other advisors in my office, and I realized pretty quickly that most of them didn't fully understand how college funding works."
Brock decided he would explore college-funding strategies to help his clients. Once he understood the financial aid formulas colleges used, he realized there were opportunities to help families optimize need-based and merit-based aid packages.
In 2002, he started teaching an adult education class on paying for college. The course was so popular, Brock and his team were hosting classes in five or six counties within a few years. Today, The College Funding Coach team has advisors in 26 different states and hosts more than 500 in-person and online workshops each year.

"One of the silver linings of COVID has been that geography no longer matters too much. Tomorrow night, I'm doing a webinar, and I have people registered from 15 or 20 different states. Even five years ago, our delivery model was going to a high school auditorium, and now I'll be sitting in my basement studio," Brock told us.
The workshops are free, but they encourage parents to start planning for their children's educational futures. Many end up wanting to meet with an advisor after each workshop.
"Eventually, we get granular and focus on strategies that work best for each set of parents. There's no one size fits all. What's appropriate for your situation?" Brock said.
College Costs Have Never Been Higher
Unfortunately for parents and future students, the cost of college has never been higher. According to the Consumer Price Index (CPI), cost of living has increased by 75% since the year 2000, but over that same period, the cost of college has increased by 175%.
Simultaneously, it has become increasingly important for students to complete college. But parents aren't always preparing early enough to pay for their children's post-secondary education.
"You start your first job, and some wise old soul probably tells you to throw some money into your 401k. You do that, eventually meet somebody, get married, have kids, move to the suburbs, buy a Honda Odyssey, and then you realize these kids are expensive, and college is expensive. Now all of a sudden, the kids are in eighth, ninth, tenth grade, and it's like, oh man, maybe we ought to figure out how to pay for college," Brock said with a laugh.
The sooner parents start thinking about their children's college education, the better. According to Brock, the best time to start thinking about college is on their way home from the delivery room. Parents don't have to save much each month – even $25 or $50 makes a difference when they have time on their side.
"I've got a two-and-a-half year old, and by the time she goes to college, it might be a half a million bucks to send her to public school! The way things are going is crazy. I think something will likely change over time. But I said the same thing 15 years ago, and it's continued to go up and up and up. So we'll see," Brock told us.
Offering Workshops for Parents to Start Planning Ahead
The College Funding Coach's typical workshop is about 90 minutes long. Some seminars are held in person in schools, some are hosted via webinar, and some are hybrid where a financial planner is live on location while also broadcasting via Zoom.
During these sessions, Brock and his team explain financial aid, typical savings instruments, and efficient college savings strategies. Financial advisors also discuss how saving for college can intersect with saving for retirement.
Specifically, advisors focus on how parents shouldn't be planning for college in a vacuum; they need to plan comprehensively.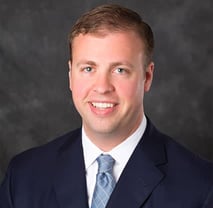 "Back in the day, parents used to be able to say, this is my college fund, this is our retirement fund, this is our new home fund. They could segregate assets and plan effectively, but you can't do that anymore," Brock said.
Today's parents need to build wealth comprehensively because there are so many variables involved. For instance, in-state tuition at a university is much more affordable than tuition at a private school. But how can parents know if their 5-year-olds will want to go to college at the University of Florida instead of Yale?
"We consider your investments along with your insurance and the legal side of things, and figure out where the leaks, the waste, the inefficiencies are in your current planning. Then, we can shore up some of those inefficiencies and redeploy that money towards college," Brock told us.
For instance, a College Funding Coach advisor may see that a client is spending too much on auto insurance or putting too much away for retirement.
"You might have somebody who's putting money towards retirement and retirement looks great, but they're gonna have to take out student loans to pay for college. The idea is, can you save the same amount in a more balanced fashion? A more efficient fashion?" Brock said.
Tips and Advice on Making College More Affordable
Brock said that, if he could give parents advice on paying for college, he would say they should focus on finding and building OPM, or other people's money. These include grants, scholarships, and institutional money, to name a few examples, as well as money that parents can generate outside of their jobs.
For instance, students can join the military or the ROTC to secure the post-9/11 GI Bill or ROTC scholarships, while parents can grow their money by investing in stocks, bonds, mutual funds, or real estate.
"Our job at the College Funding Coach is to understand all of these resources and help families understand which tools make the most sense in their particular situation. There are advantages and disadvantages to every single one of those instruments," Brock said.
Parents can also grow their money by using credit card points, and talking to their children about financial literacy. Many students end up taking out student loans they later need to repay, so it's important that they understand the impact credit can have on their lives.
"We all remember the first time that somebody said, hey, sign up for this credit card, and you'll get a free t-shirt!" Brock said with a laugh. "We did it with no understanding of what the ripple effect was, so I don't think we talk enough about that with our kids," Brock said.
If parents want peace of mind, they can connect with a College Funding Coach. High schools, colleges, and universities can also bring workshops to their schools.
Brock said he and his team want to expand in the coming years beyond their current 500 workshops per year.
"We're scaling up pretty dramatically. Most of our information is on the website, and we're happy to be a resource and add value wherever we can," he told us.