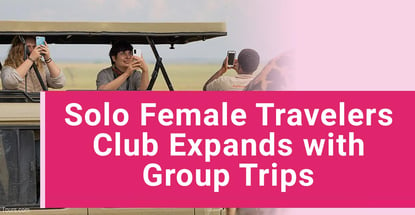 Our experts and industry insiders blog the latest news, studies and current events from inside the credit card industry. Our articles follow strict editorial guidelines.
In a Nutshell: Solo Female Travelers started as a small Facebook club and expanded into a business and information resource that offers a support structure to women traveling abroad. The club provides women with a wide range of advice and safety tips from its government-recognized travel safety index. Aside from connecting with other travelers, women also have the choice of participating in paid group tours led by the club's experienced experts.
Traveling to far-off destinations calls for lots of planning. But if you're a woman traveling alone, feeling safe on a journey tops the checklist. Beginning about seven years ago, Solo Female Travelers began as a small Facebook group of women sharing their experiences of traveling abroad in a safe digital space.
The Facebook group eventually expanded to become an independent website that provides free informational resources and paid female group tours led by an experienced staff. For Co-Founders, Mar Pages and Meg Jerrard, the process grew relatively slowly.
Pages said the Facebook group was started by a friend who later embarked on a long-term trip and couldn't manage the group on her own. So the friend passed ownership of the group over to Pages and Jerrard, who have both traveled extensively on their own over the last 20 years.

Pages and Jerrard have traveled to over 100 countries solo and worked as full-time travel bloggers. "I knew that we shared our values and our approaches and that we get along, so I reached out to [Meg]," said Pages. They had collaborated a number of times on previous projects and once they took over the Facebook group, membership grew exponentially.
The Solo Female Travelers Facebook group has over 170,000 members from more than 100 countries and continues to grow. The Co-Founders hired additional staff to handle the loading. Team members are also world travelers who come from four continents. "We realized that we needed to expand the team, and we needed to find a way to make it financially sustainable because it is a full-time job," said Pages.
Pages and Jerrard started providing paid group tours to make the operation profitable while still providing a free resource. "We wanted to keep that as a free resource for women who want to travel solo, and so we found other ways," said Pages.
Identifying Travel Destinations Through Its Safety Index
The team decided to pull all of its resources together and formed the Solo Female Travel Safety Index to curate and share travel safety information by country or destination. It is one of the most comprehensive indexes that ranks the best countries for first-time solo female travelers.
The Safety Index is based on publicly available official data sources or from the first-hand experiences of other solo female travelers. It rates seven variables, including a country's attitude toward women and the risk of theft, scams and harassment, and provides an average score. Ratings range from 1 to 4. The lower the number, the safer the country.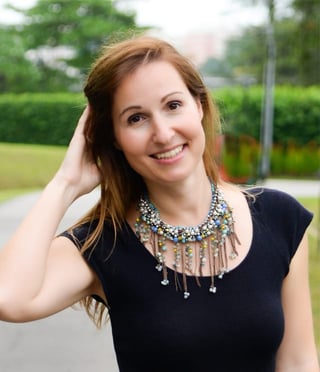 For women traveling abroad, the topic of safety is complex due to various biases and misunderstandings of what it means. There are also cultural barriers that do not accurately reflect how safe or unsafe a place might be.
"It's very hard to find information that is unbiased," said Pages. "Tourism boards, tourism destinations, hotels – they will never tell you the truth. So it's hard to find data, and it's hard to find first-time data from women traveling solo. And men giving me advice on safety is not going to be very useful because it's not the same."
Thanks to an agreement Solo Female Travelers recently signed, the Overseas Security Advisory Council, a partnership of the U.S. Department of State and the private-sector security community, has begun referencing the Safety Index in its travel reports, Pages said.
A World of Choices Through Group Travel
Pages said the club has become more aware that, aside from safety, many women were interested in group travel. While solo travel can be empowering, group travel can provide women with many benefits, including a level of fun and friendship.
"In some places, traveling is more fun, cheaper, easier to access and more confident to go in a group. So through the survey, we realized there was a lot of interest, or we felt like maybe this is a way that can help us finance [the group]," said Pages.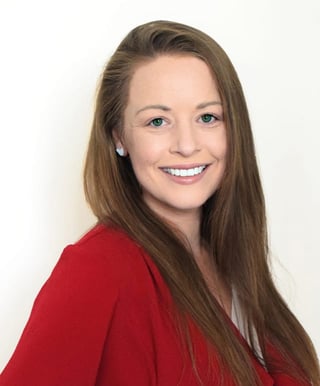 "So I know Barcelona in particular, you can walk in the streets, so many women go solo. But it's just more fun to go with other women. You can have a bit more of this camaraderie, and you make new friends."
"A lot of our guests come because they don't have somebody who likes to travel or their friends are in different stages of their life, or they decide not to have children, or they're recently widowed, they just got divorced, and they want to make new friends. And so many of them I can already see are going to become friends," said Pages.
Tour sizes are usually between eight and 14, with the exception of the group's sailing trips to Greece on a yacht with a maximum capacity of about 40 people.
On its tours page, female travelers can choose from a wide variety of destinations including Iceland, Morocco, Tanzania, Kilimanjaro, and even Antarctica. Prices vary depending on location.
Guests can join the waitlist for trips that are listed as sold out or coming soon, and are alerted when new choices become available.
Empowering Women by Sharing and Connecting
Solo Female Travelers is helping create a space for women to feel empowered through its group tour options and online resource sharing. Knowing that they can trek the world confidently, either solo or with a supportive group, female travelers can experience new insights into what they are capable of doing.
Pages said that keeping the resources and communications free while using the tours for funding is important.
"We always say that we are a social impact company," said Pages. "The group is the social impact. The group is free and will always be free to provide lots of resources through our social media channels and our website that are completely free. The tours are our revenue generating component, but at the same time we're trying to do social impact projects."
Pages noted that all of the available research and information not only empowers female travelers, but also women in every aspect of travel.
"We can use those tools to empower women through travel, not just our guests, but also the women that we engage in our tours with the guides or the hotel owners or the restaurants or the activity providers or anybody," said Pages.
"By upscaling them, by engaging them, in some countries, that in itself is a major thing because women don't really have positions of power in the tourism industry in countries like Tanzania or Morocco or Sudan," she said.