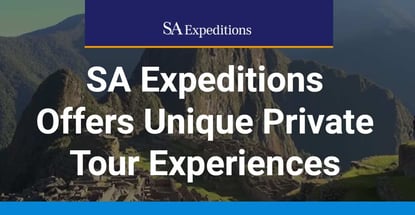 Our experts and industry insiders blog the latest news, studies and current events from inside the credit card industry. Our articles follow strict editorial guidelines.
In a Nutshell: SA Expeditions provides a travel experience that is both transformational and sustainable. The private tours offer clients opportunities for authentic encounters with local communities. The company provides tours worldwide, but its most popular trips are to the remote Peruvian trails. SA Expeditions is a certified B Corp, and holds itself to a high standard of community support and environmental preservation.
Travelers on the not-so-beaten trails of Peru are being shown a unique perspective that most tourists don't get to see.
SA Expeditions provides personalized private tours to destinations around the world, one of which includes trekking along a section of Peru's Northern Andes that few tourists have ventured to.

SA Expeditions clients not only gain one-of-a-kind experiences, they also know they are contributing to local communities and helping preserve cultural traditions through these special journeys.
The travel company began in 2010 planning small-scale tours from a converted garage in Lima, Peru. Its founders reconceptualized the structure of the company over the years, and by 2015, SA Expeditions had grown into a fully cloud-based operation.
The restructuring allowed SA Expeditions to cut down on unnecessary expenses and eliminate the rigid requirements one might expect from having a physical space. Now the company can measure its success based on the quality of its tours rather than employee and office count.
SA Expeditions currently offers tours in North, Central, and South America, the North and South Poles, Africa, and the Middle East. The company will soon be launching tours in Asia as well.
Life-Changing Tour Experiences
Unlike travel sites like Expedia or Booking.com where tourists have to pick and choose the right options, SA Expeditions takes a seamless and headache-free approach to selecting amenities.
The company's guides are also extensively vetted. SA Expeditions Brand Manager, Corey Jay, described the company's guides as nomadic global experts.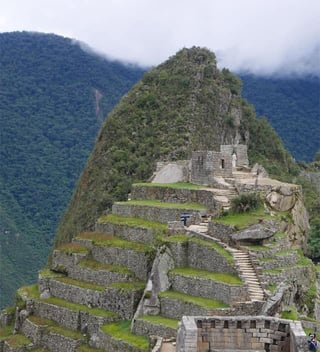 "All of our sales people have lived and traveled extensively, so chances are if you're planning a trip with us, you're speaking to someone who's traveled there and lived the experiences and been to these hotels and eaten at these restaurants," said Jay.
Another benefit of private travel is that it allows customers to go at their own pace. "A lot of people are like "Well, I could do cheaper for a 20-person group tour," but then you're also at the whims of the bus driver and that group tour, and you can't really do what you want," said Jay.
SA Expeditions' average group size is three people. The company will host tours of as few as one person, and has had as many as 25 people in a tour in the past. Some of its Galapagos cruises will charter 35-person ships for work incentive trips or for tours with large families.
"That's the beauty of doing private tours. We can have all that flexibility," said Jay.
"Our bread and butter has always been Peru and Machu Picchu, just because that's where we were founded." South America is the company's most popular region, in general, and after customers get a taste of the good life on their first trip, they often come back and join other destinations.
SA Expeditions is also planning to launch corporate retreat packages later this year. "We've seen firsthand through that experience the growth potential when doing these kinds of transformational retreats," said Jay.
"We're finally starting to open that up and it's the same kind of enriching travel experiences that we offer to our clients. But this is with a little more strategic and business acumen."
Gaining Card Rewards Through International Travel
Credit card holders who are trying to increase air miles can accumulate more points by taking advantage of international travel. SA Expeditions only includes travel expenses after arriving at the main destination, so customers can get more points by booking their flights directly.
So before heading to their private tours of Machu Picchu or Patagonia, customers can travel in style and comfort by redeeming their air miles for flights and cabin upgrades. Getting a co-branded airline credit card will reward travelers with more perks with every dollar spent.
Some credit card companies have flexible travel points. That means travelers can also gain more redemption rewards through car rentals and hotel stays.
But as mentioned, SA Expeditions will cover all general expenses after pickup, so customers will only be able to use those travel points for flights.
The company does a good amount of business in association with Marriott, Hilton and other major brands, so if customers want to use a particular hotel upgrade, they can ask SA Expeditions to let them arrange it themselves. "You do that, and we'll handle everything else. We can work together," said Jay.
Jay mentioned the company also has aspirations to someday enable people to either redeem points or possibly access them through their credit card purchases with SA Expeditions.
Promoting Environmental and Societal Stewardship
Part of SA Expeditions' mission statement is to benefit everyone and everything impacted by its tours. "We pay a lot of attention to our supply chains, and we do a lot of outreach to both in regards to conservation," said Jay. "There's a huge trail network in South America that we're trying to help promote and create awareness around."
SA Expeditions is also B Corp certified, which is not only a testament to the work it has already put in but also what the company continues to strive for in the future.
B Corp certification comprises five core pillars. Companies are graded on corporate governance, customer treatment, worker treatment, environmental stewardship and community support.
Jay said these principles align perfectly with SA Expeditions' goals as a company, so B Corp certification was the next step in that process.
"By bringing travelers in a responsible and thoughtful manner to small communities, hiring people directly to provide these tours and provide stewardship while they're walking and doing a hike around the city, it's giving more," said Jay.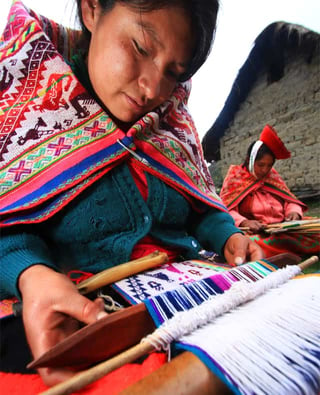 "It's providing more economic impact, and it's giving more incentive for people to place economic value on a "slower tourism" and the effects of preserving the region and the culture."
The work that SA Expeditions is doing provides a deeper engagement from a client's perspective. It also provides more reasons for local people to work in tourism, preserve local areas and customs, and continue speaking the Quechua language.
Many travelers are familiar with the Inca Trail that leads to Machu Picchu,but that's just one small section of an enormous trail network. Some parts of the trail network are in absolute pristine condition and incredibly remote. "Over the last five years, we've developed this project where we bring paying tourists to "slow travel" in a thoughtful way," said Jay.
The company contracts with local merchants to offer travelers special activities. Those include llama training, a traditional lunch at a select eatery, or an expert-led tour of spectacular archaeological sites that no one has visited before.
Jay said the purpose is to be intentional. Rather than riding in on a bus from the big cities and disrupting both the natural environment and the culture, clients enjoy as much direct impact as possible with the local people.