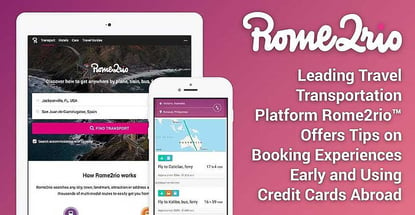 In a Nutshell: Planning a trip abroad can be a daunting undertaking, especially for unseasoned travelers. For those who want to see the world but feel intimidated by the prospect of traveling to another country, getting around while there, or just picking a destination, Rome2rio provides key resources to help navigate these tasks. In addition to the site's tools, Rome2rio offers expert tips for planning and getting the most out of your overseas adventure. Rome2Rio equips travelers with tactics for researching destinations and planning and booking a trip while staying on budget. Whether it's a South Seas Islands getaway, a grand tour of fine art museums, or a bike ride through rural villages, early preparation and financial forethought will help eliminate the uncertainty of travel and transform every trip into a once-in-a-lifetime adventure.
Kirsteene Phelan is passionate about travel. It's part of her job as Acting CEO of Rome2rio, but it's also something she loves to do. Everywhere she goes, she makes it a point to seek out art, local cuisine, and cultural events. When she went to Japan, for example, she couldn't help but visit the James Turrell art exhibit on the island of Naoshima.
"I found out that there's a very special, unique experience you can have. You can visit this art exhibit in the evening, but only 16 people can go," Phelan said. "I was really lucky that I could get a ticket to that because I had booked so early in advance."
Phelan was able to access this exclusive experience thanks to her expertise and savvy as a seasoned traveler, so she's shared a few premium tips on getting the most out of your vacation while making it as hassle-free as possible. And Rome2rio offers valuable resources every step of the way.
"Rome2rio's mission is to be the go-to guide for helping you get from A to B anywhere in the world," Phelan said. "We excel in one particular area of travel planning, and that's ground transportation and air transportation planning."
Say, for example, you want to travel from Tampa, Florida, to Krakow, Poland. Rome2rio can help you find the right flight and provide directions for getting to the airport. Once you've arrived at your destination, Rome2rio can also help you get to your accommodations and take full advantage of the various transportation options abroad. "It might be that we suggest you fly into Rome and then you catch a train because it's going to be quicker or it might be cheaper or more flexible," Phelan said.
This sort of guidance is especially helpful for Americans, Canadians, and Australians, who may not have as much experience with the transit options they'll encounter abroad. The information Rome2rio provides helps eliminate uncertainty and anxiety when journeying through an exciting yet unfamiliar land. "And that's what we do," Phelan said. "We help you figure out how to get around in complex ground transportation and air environments."
Rome2rio Helps Users Make the Most of Their Itineraries
Rome2rio's travel guides let aspiring travelers preview popular destinations, attractions, and other sites of interest around the world. These guides can help globetrotters pick their destinations and the things they'd like to see and do while abroad. Once they know where they're going and how they'll be spending their time, they can buckle down and start planning a specific itinerary.
To simplify the planning stage, Rome2rio users can book tickets, rental cars, and rooms from the site, then get an estimate of how long the trip will take in total. Rome2rio helps travelers discover efficient and cost-effective transportation methods and routes between destinations, whether they're continents away or within the same city.
"If you decide that you'd like to travel to Europe, for example, and you want to go to London, Paris, Amsterdam, Rome, then go down to Sicily and maybe over to a Greek island, we will tell you the best transportation option for you to take the whole way," Phelan said. "Flying is not always the best way to go. We recommend buses, ferries, trains, night trains, or night buses. Sometimes it might even be more effective or faster to take a car."

Let's say you want to go to Rome, but flying directly into the city can be upward of $300. Instead, you may find that landing in Turin would only cost $100, so you'd just need to take a brief train ride into Rome. Rome2rio can help you plan all of that as well as how to get around and where to stay once you get there. If you wanted a hotel with a view of the Coliseum, for example, Rome2rio helps you find and preview all the accommodations that meet that criteria along with prices right on the website.
"If you're in a place like Spain, there might be five or six different trains that are servicing an area, and they're all privately owned. You can't buy tickets for one service from another window, so it can be really complicated if you're not used to these complex ground transportation networks," Phelan said. "There's nothing worse than being in a train station in a country where you don't know the language. Being a bit confused and potentially missing your train can be quite anxiety inducing, particularly if you're not a very confident traveler."
Plan and Book Early to Save Money on Your Getaway
Phelan said she has noticed that the more research travelers can do before a trip, the more likely they are to save money and enjoy unique experiences. Wherever a traveler chooses to visit, she recommends researching shoulder season – the time of year when residents are going on vacation. This helps ensure a visitor is able to interact with the locals instead of other tourists.
"August is the month when everyone in Europe goes on holiday," Phelan said. "All of the hotels are busy, all of the resorts are busy, and amazing cities, like Rome or Paris, are emptied of all the locals so you don't really get that authentic feel."
Another scheduling factor is the type of experience a traveler seeks. Is it a beach vacation, a cultural encounter, or something else? It's advisable to choose a season with weather favorable to the desired activities but with a low volume of fellow travelers.
"Think about all the things you want from the trip, then do some research into the types of cities that may be able to fill those needs for you," Phelan said. "I find Instagram can be really great for that. Look for different hashtags like top travel city, hot destinations, or something like that."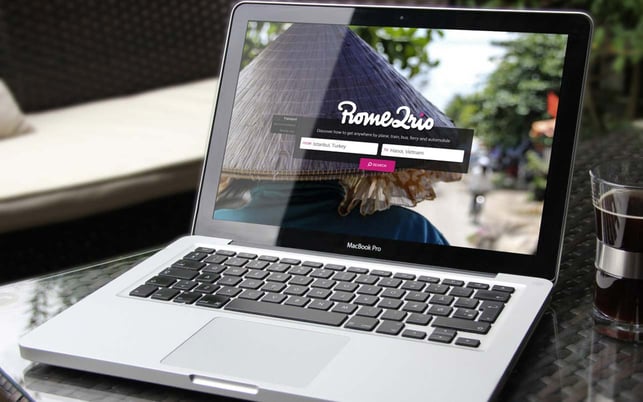 Another trick for avoiding crowds is to consider alternative stops that offer similar features but haven't yet become bustling travel destinations. Stepping outside the well-trodden tourist trails can make for a new and novel experience without the hassle of teeming crowds. Fewer visitors can also translate to better prices on accommodations and attractions.
"Instead of Rome, you might consider somewhere like Sicily or Tunisia or Morocco because they also have great Roman ruins," Phelan said. "Or instead of visiting somewhere like Santorini in Greece, which is very popular at the moment, you could decide to go to one of the less popular but just as beautiful Greek islands."
Researching and booking early allows travelers to take advantage of these lower priced, lesser-known destinations. In some cases, it can also open the door to exclusive attractions and events that tend to sell out quickly.
"A really great example of this is Japan, which is one of those countries where they limit the amount of tickets you can get to special attractions," Phelan said. "For example, in Tokyo there's the great Studio Ghibli Museum, which is based on the Ghibli Studio animations. The museum only releases tickets on the first Tuesday of every month, for the whole month. So when you're booking in advance and you know your dates, you can plan these kinds of special experiences that are often missed by those who haven't thought ahead."
Financial Preparation and Credit Card Research Can Prevent Travel Hassle and Headaches
One of the best investments a traveler can make, Phelan said, is in travel insurance, which typically covers the cost of trip delays, cancellations, and interruptions as well as baggage damage and loss, medical expenses, and other issues. Luckily, many credit cards already offer travel insurance, but if yours doesn't, Phelan said it can be a wise investment.
She also suggests travelers start saving money early. Whatever can be put aside for the trip should be, even if it's only a few dollars each month. If you want to make the most of these funds, consider placing them in a high-interest savings account — and the sooner saving starts, the more time the funds have to grow. By setting money aside early and often, travelers will be better able to plan their overall budget and decide which accommodations and excursions they can afford.
Concurrent with saving, travelers should start booking lodging and event tickets early. "Once you've booked something, there's a lot of motivation there to keep saving money so you can pay it off when you get closer to the date that you're leaving," Phelan said.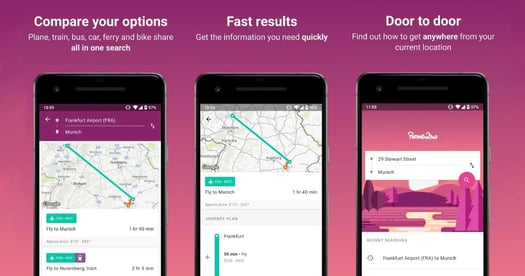 Travelers should also begin making currency preparations well before their trip. In some places, they may not even be able to use their credit card; Phelan said that places like Japan, certain Greek Islands, and parts of Croatia and Italy are very cash oriented, making local currency mandatory for anyone traveling there.
"Get an idea of whether you need to take a lot of cash with you," Phelan said. "If you're going to take cash out while you're away, try to see if your current card is going to charge you any fees if you're withdrawing from ATMs, and the same with your savings account."
Another option she suggests investigating is a travel card. This multi-currency card is especially useful on a trip that will take wayfarers through multiple countries each with its own currency. Travel cards can be pre-loaded with local currencies at set exchange rates, making them an excellent value.
Phelan's final recommendation is to always bring a picnic basket. "I'm a really big believer – particularly in the European cities – of going to the local market, getting some beautiful deli items, fresh vegetables and fruit, lovely breads, and having a picnic," she said. "I always pack a picnic bag with me when I travel, just a soft roll-up one that has an internal foil that I can cool down with an ice pack. I always recommend people take that with them."
Following Your Passion Can Lead to Unique Experiences
Are you a traveler like Phelan who enjoys visiting art galleries, admiring the architecture, partaking in the local cuisine, and observing local customs that can't be found elsewhere? Or would you rather pack a lunch and head out on a bike ride through the rolling countryside? Whatever your answer, decide what you want most for your trip and organize around those activities.
"That would be my number one tip. That's how you get the most out of it — by doing something you really enjoy," Phelan said. "I recommend that you stay true to your own interests wherever you go."
Phelan, a foodie who seeks to experience local flavors, illustrated this sentiment with an anecdote from Greece. Prior to her trip, she'd learned of a small bakery that specializes in spanakopita, a Greek savory spinach pastry. Unfortunately, this spanakopita's availability was extremely limited because the bakery only operates for a few hours each morning.
"I made sure I had organized my day to go and eat this special spanakopita at the bakery," Phelan said. "And I've got to say, it was some of the best spanakopita I've had in my life."
travelers who take full advantage of Rome2rio's tools and Phelan's tips can treat themselves to a similarly satisfying experience abroad. By researching, planning, and booking early, anyone can craft exactly the sort of personalized experience that transforms a simple vacation into a lifelong memory and travel into an exciting adventure.
Advertiser Disclosure
CardRates.com is a free online resource that offers valuable content and comparison services to users. To keep this resource 100% free, we receive compensation for referrals for many of the offers listed on the site. Along with key review factors, this compensation may impact how and where products appear across CardRates.com (including, for example, the order in which they appear). CardRates.com does not include the entire universe of available offers. Editorial opinions expressed on the site are strictly our own and are not provided, endorsed, or approved by advertisers.